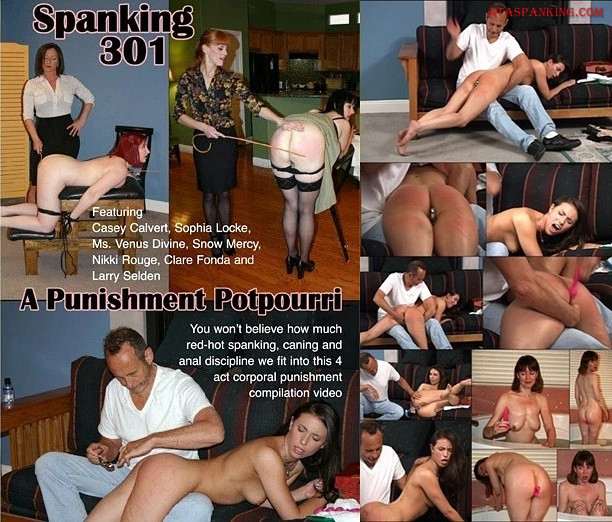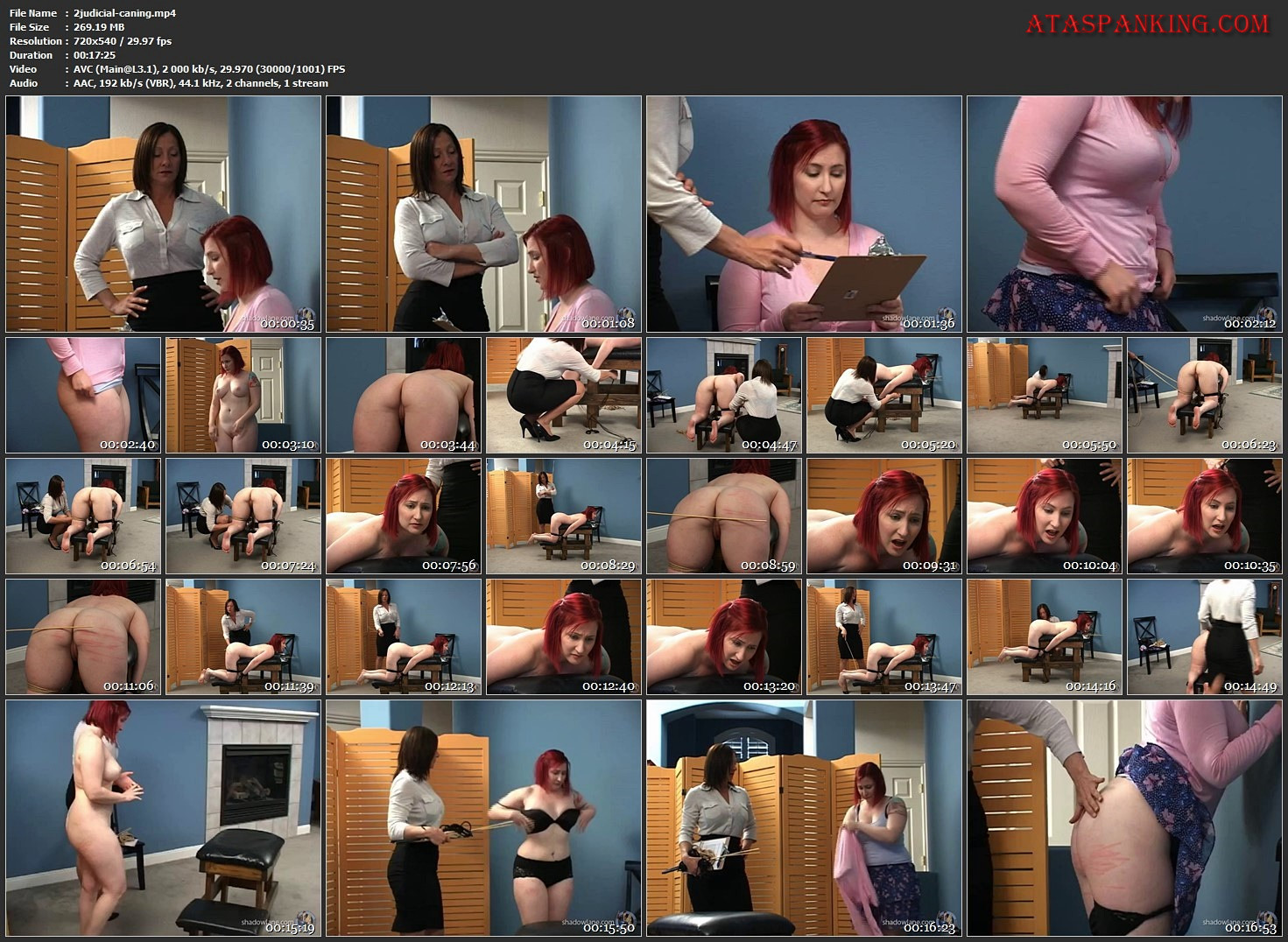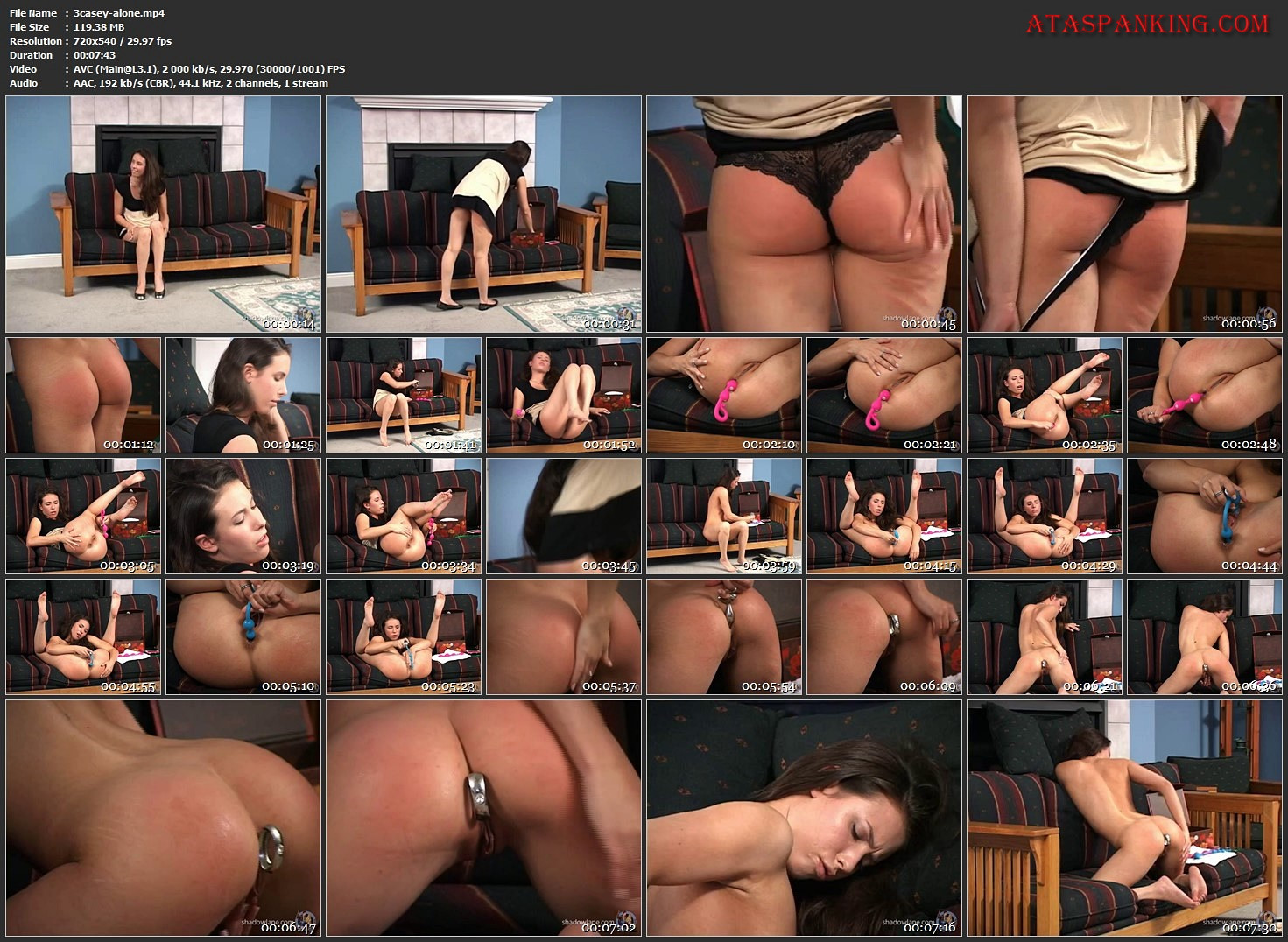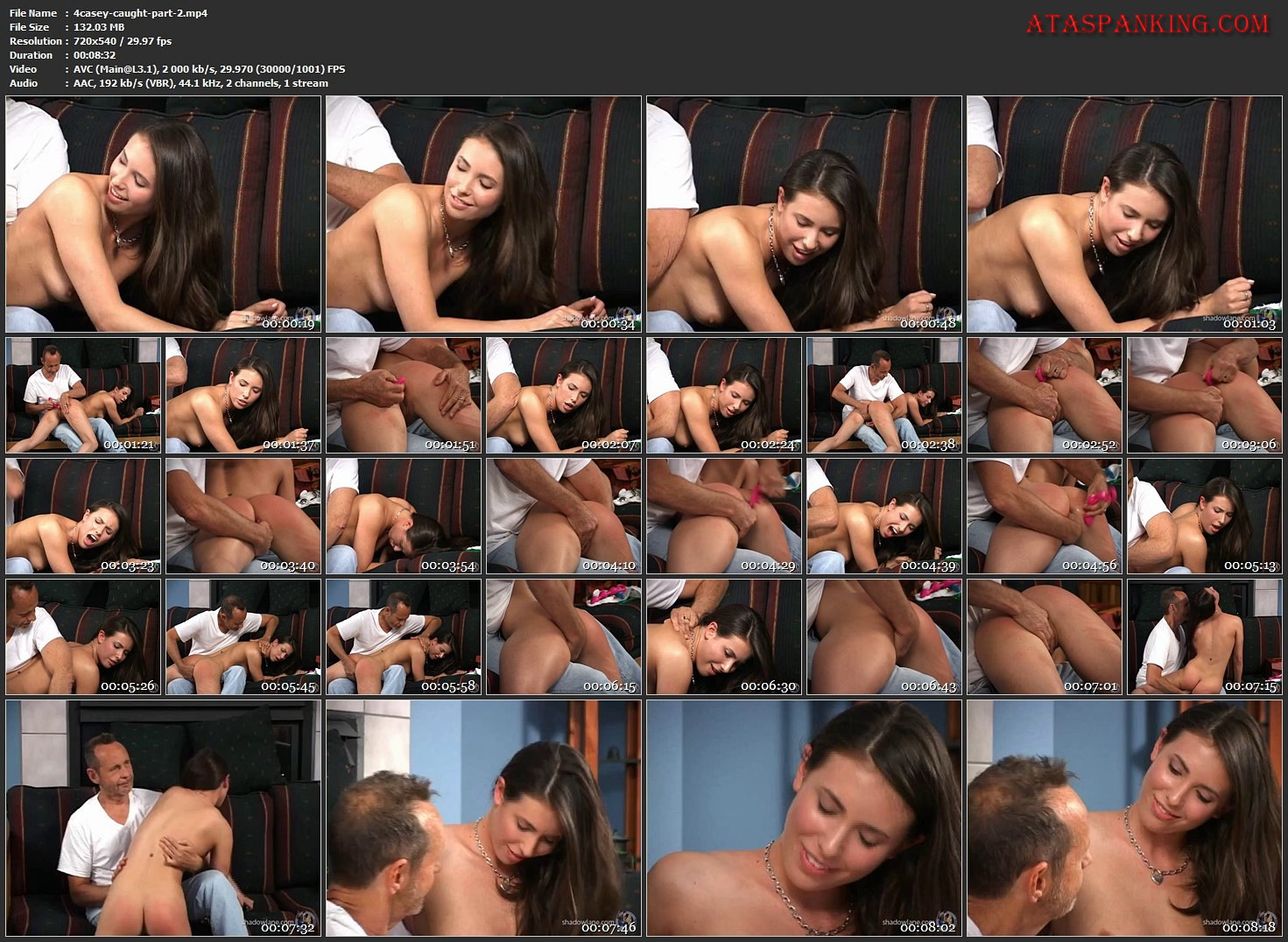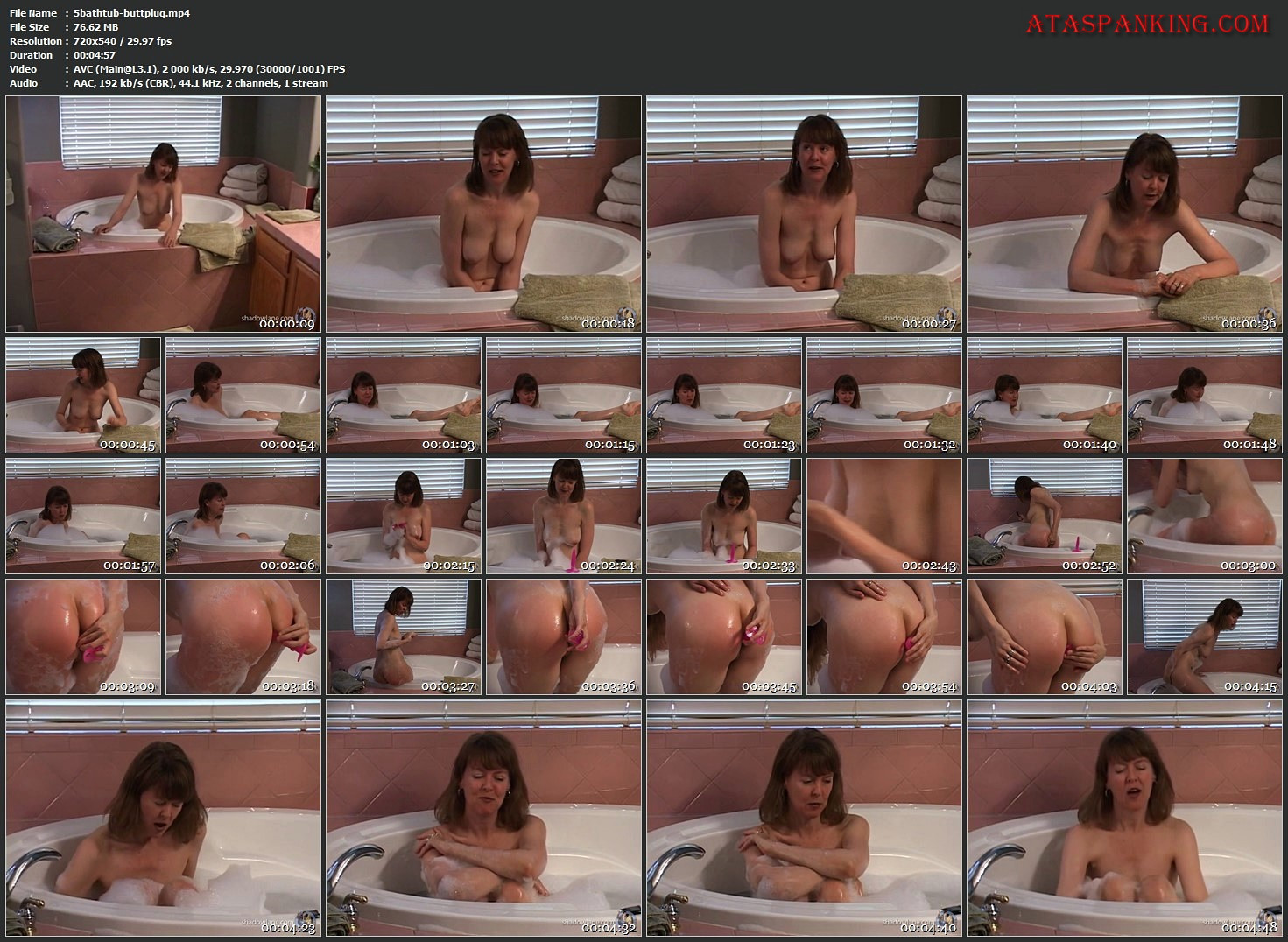 Judicial Caning
Having pled guilty to a charge of driving under the influence, a voluptuous redhead (Sophia Locke) faces prison time and fines, unless she agrees to accept the alternate penalty of a 24 stroke caning while bound nude over a spanking bench. The timid offender signs the release form and is ordered by a strict, detached female officer of the court (Miss Venus Divine) to get undressed. The nervous girl quickly disrobes while the daunting disciplinarian goes to get her rope and canes. Miss Divine commands Sophia to mount the punishment bench with her bare bottom uppermost. The female officer lashes the girl's thighs to the wooden bench, then pulls back Sophia's wrists to tie them tightly as well. Now well spread, firmly bound and in the best position to receive corporal punishment, Sophia is kept in suspense no longer. The 24 serious cane strokes are administered about ten seconds apart, to allow the effect of each hard, stinging swat to sink in. The severe punishment rapidly imbues the girl's alabaster cheeks with raised pink marks, the hallmark of a good caning and she reacts accordingly. She can't squirm, being so tightly bound, but she can whimper, groan and gasp in shock at just how harsh a judicial penalty can be. Once the entire count has been delivered, the culprit is untied, allowed to get dressed, made to show her well caned bottom to her disciplinarian one more time and then sent on her way, dazed and with a sore, striped seat to remind her of her shame.
Casey Alone
Casey just got a spanking and it set the girl on fire. Once alone, she begins to masturbate with her wonderful collection of sophisticated anal toys, right in the middle of the living room. Will she get caught?
Casey Caught Part 2
Stepdaddy catches her and upon her flirtatious invitation, helps her to the ultimate pleasure by simultaneously spanking and anally dildoing the sexually aroused brunette. Perhaps the hottest bottom toy scene we have ever filmed. Casey is spectacularly beautiful and seductively submissive. Larry is, as usual, lovably perverse and charmingly deft.
Bathtub Buttplug
A pretty, subbed-out cougar with a slim, luscious body, shyly prepares for anal sex with her dominant by inserting a pink plastic butt plug between her nether cheeks, while glistening wet and soapy in a hot bubble bath. Her tight anus tries to resist the invasion, but she trains herself to accept the plug, hoping that she will not only please her lover but eventually come to enjoy the strange, embarrassing sensation of being bottom-plugged. Trying to make the best of an awkward, uncomfortable situation, the blonde can't help but blush at the humiliation of it all.
Casey Calvert, Clare Fonda, Lawrence Selden, Sophia Locke, Venus Divine
http://95.215.205.103/5854865589c204b0/Spanking_301_A_Punishment_Potpourri_Shadow_Lane_Video.zip