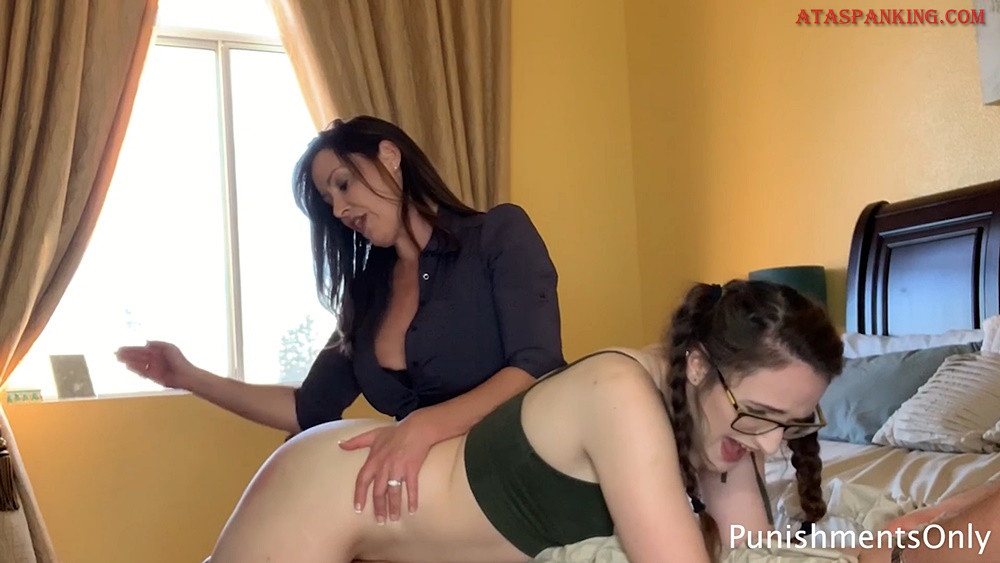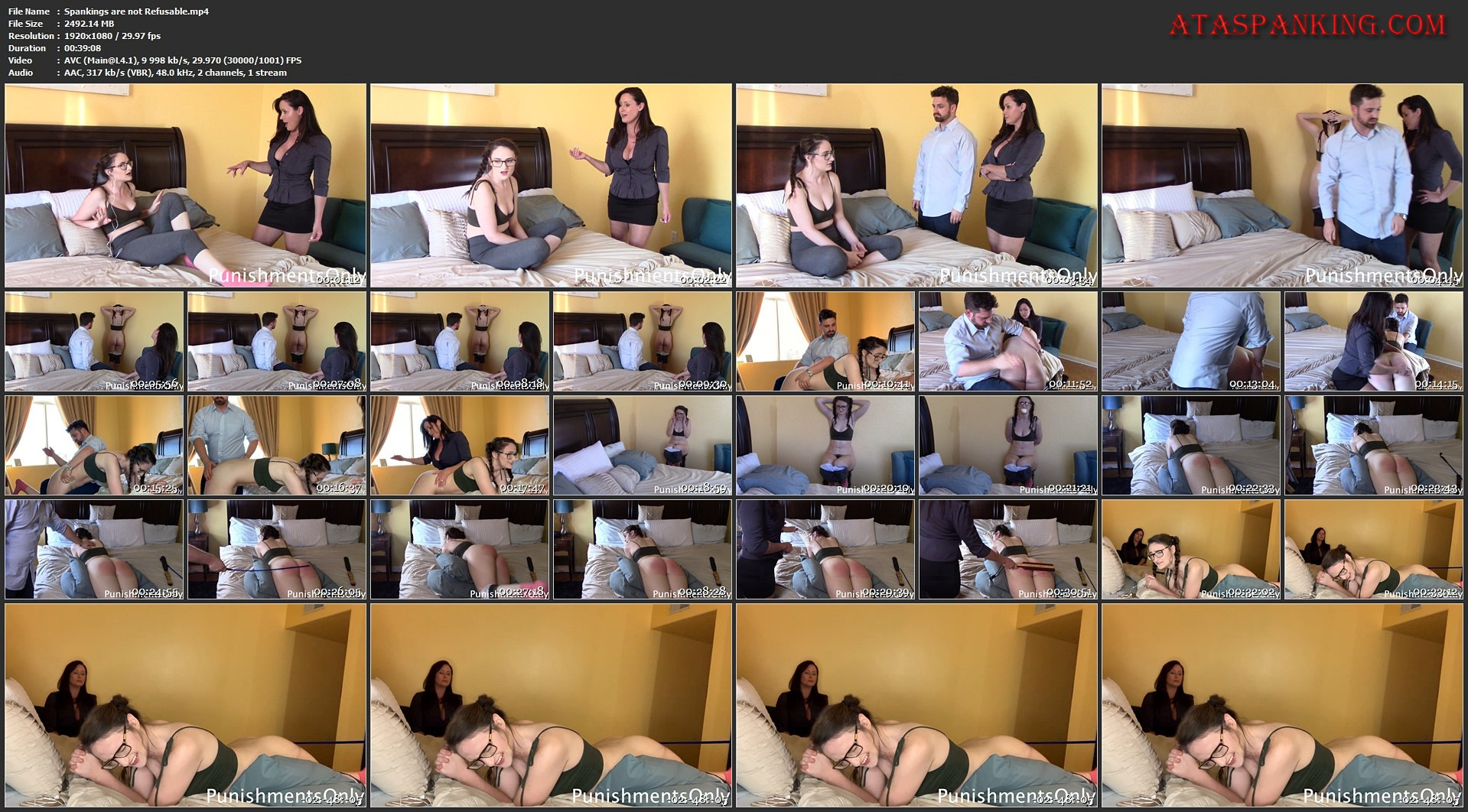 When Luci leaves a mess, rather than remind her to clean up after herself for the umpteenth time, Christina decides that Luci needs to be spanked. But when Christina tries to spank her, Luci refuses to cooperate and starts calling her names – these are two VERY BIG no nos in our house. Refusing to be spanked is not allowed, and name calling gets you nothing less than a good old fashioned mouth soaping on top of a spanking with the hand and a spanking with implements.
Christina doesn't bother struggling to get Luci over her knee. Instead, she wisely chooses to inform Luci that she is to wait in her room until I get home to punish her. Luci realizes what a gigantic mistake she's made, but it is far too late to get any credit for backing down now. Terrified, and immediately regretting her behavior, Luci has no choice but to simply wait on the bed for me to get home.
When I arrive, Christina fills me in on everything that's transpired, and I decide that the first thing that needs to happen is for Luci to be put into the corner. Once she's there, I immediately pull down her pants so she has a vulnerably exposed bottom to help her reflect on her disrespectful behavior. After making sure she is properly lectured and scolded, I take Luci over my knee and give her a thorough spanking while Christina holds her wrists in front of her. Then I hold her wrists while Christina spanks her.
After this, Luci is sent to sit her spanked bottom on the Behavior Reflection Stool. I bring over a glass of warm water and a bar of soap: name calling is NEVER allowed. Luci has her mouth thoroughly soaped before having to sit there waiting for my permission to take out the soap and rinse her mouth out. But before she gets to rinse out her mouth, she's made to answer questions while I scold her. Having bitter tasting soap in her mouth is no reason to let her get away with less than crystal clear annunciation.
Finally, Luci is allowed to briefly rinse the soap out of her mouth, and then she is promptly sent to be punished with implements on the bed. I administer 10 with a leather strap, 10 with another leather strap, 10 with the delrin cane, 10 with the acrylic cane, and then Christina administers 5 with the lexan paddle and 5 with the wooden paddle. At long last, Luci has been sufficiently spanked and properly punished. I take her into my arms and comfort her while Christina rubs her bottom. Then she is sent to go clean up her mess.
Christina Carter, Loren, Luci Lovett
File Name : Spankings are not Refusable.mp4
File Size : 2492.14 MB
Resolution : 1920×1080
Duration : 00:39:08
Video : AVC, 9 998 kb/s, 29.970 (30000/1001) FPS
Audio : AAC, 317 kb/s (VBR), 48.0 kHz, 2 channels, 1 stream
http://95.215.205.103/7a14b2eb3e1b2b6e/Spankings_are_not_Refusable.mp4