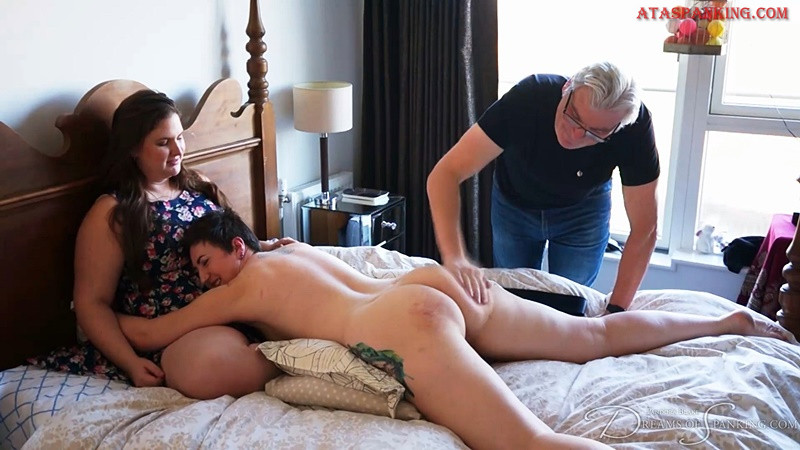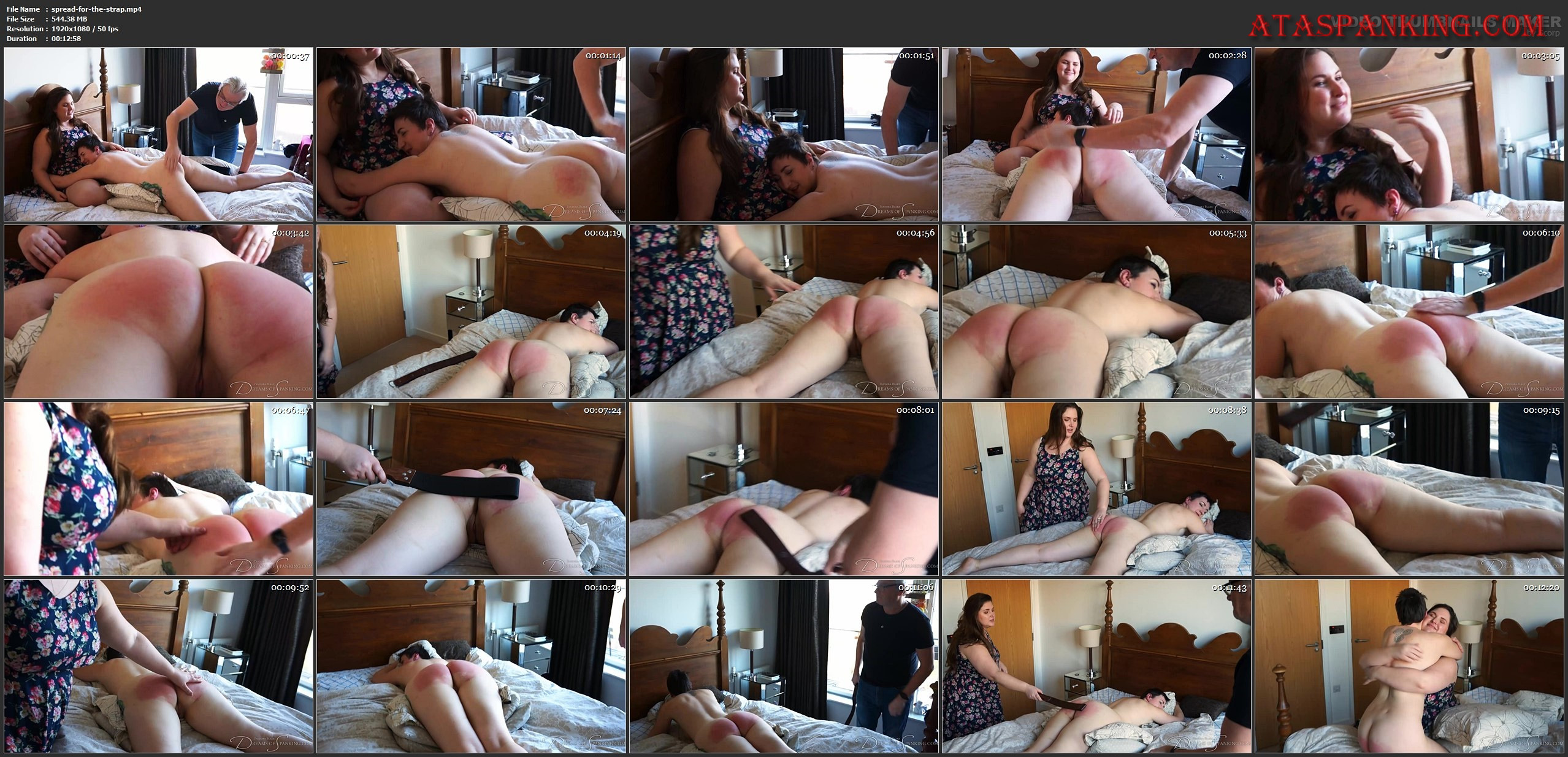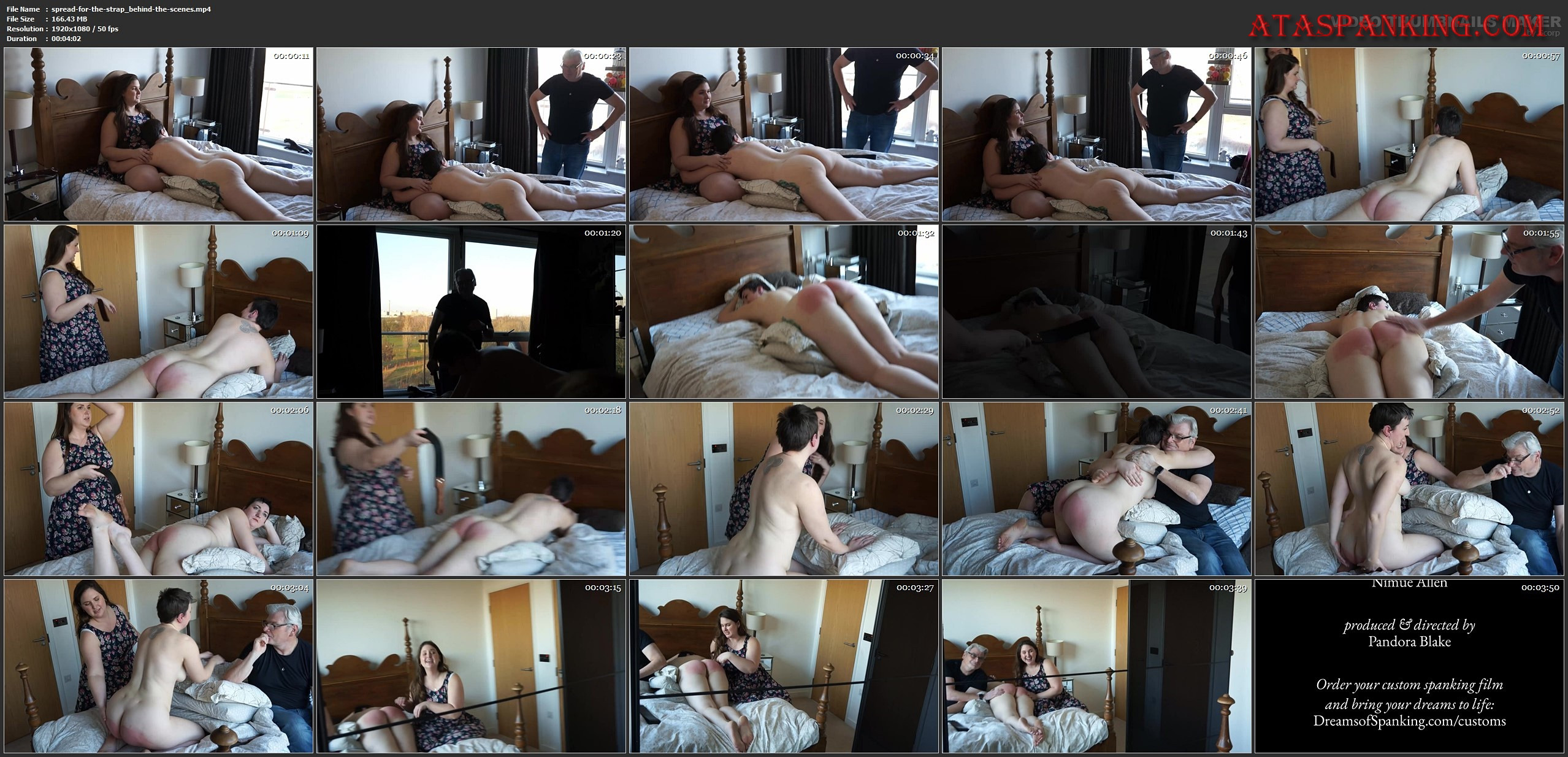 Stephen Lewis and Kelley May team up to give Pandora Blake the double leather strapping they've been craving all day – and have a lot of fun doing it!
It's been a long, hard day making spanking films, and Pandora is in need of something to help them wind down. Real life partners Stephen and Kelley have just the solution: an extremely thorough hand spanking to warm up, followed by a tag-teamed double strapping with a pair of beautiful leather straps.
This is a very candid scene. There's no script, no characters and no plot, just three experienced pros hanging out together and having some painful, red-bottomed, gigglingly sadistic fun. We know you'll enjoy it as much as they did!
Spread for the Strap – Behind The Scenes
Everyone on set had fun with this shoot, which was the perfect ending to a busy day – although sadly poor Richard McLean wasn't able to spectate from the sidelines as the room was too small to fit an audience alongside the camera operator! There were some very sweet backstage moments, too, particularly as Kelley and Stephen admired their handiwork.
Kelley May, Pandora Blake, Stephen Lewis
http://212.162.153.174/95afd0a1e0065da3/Spread_for_the_Strap_-_Film_&_BTS.zip