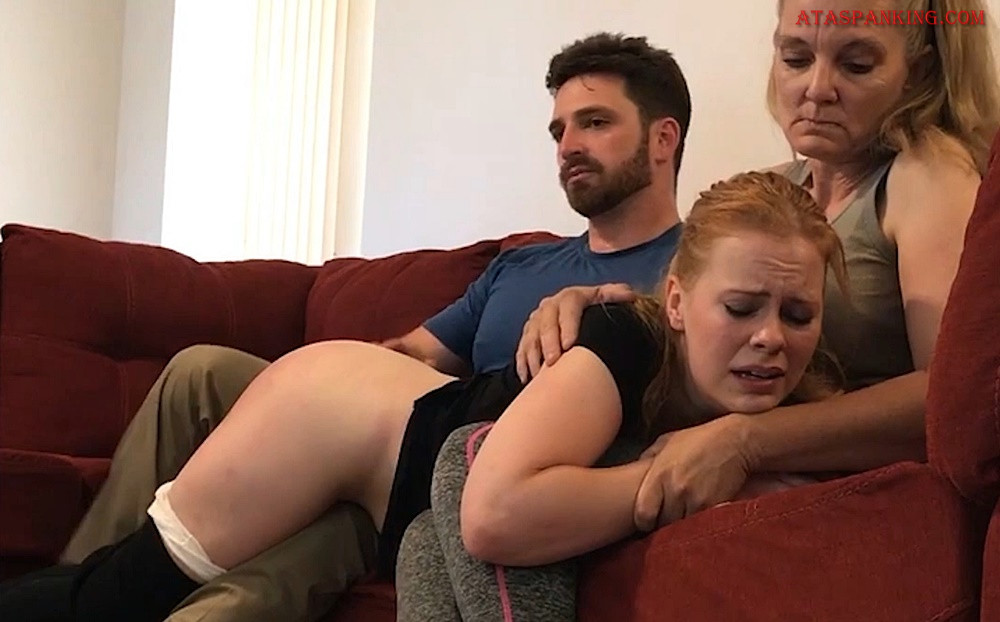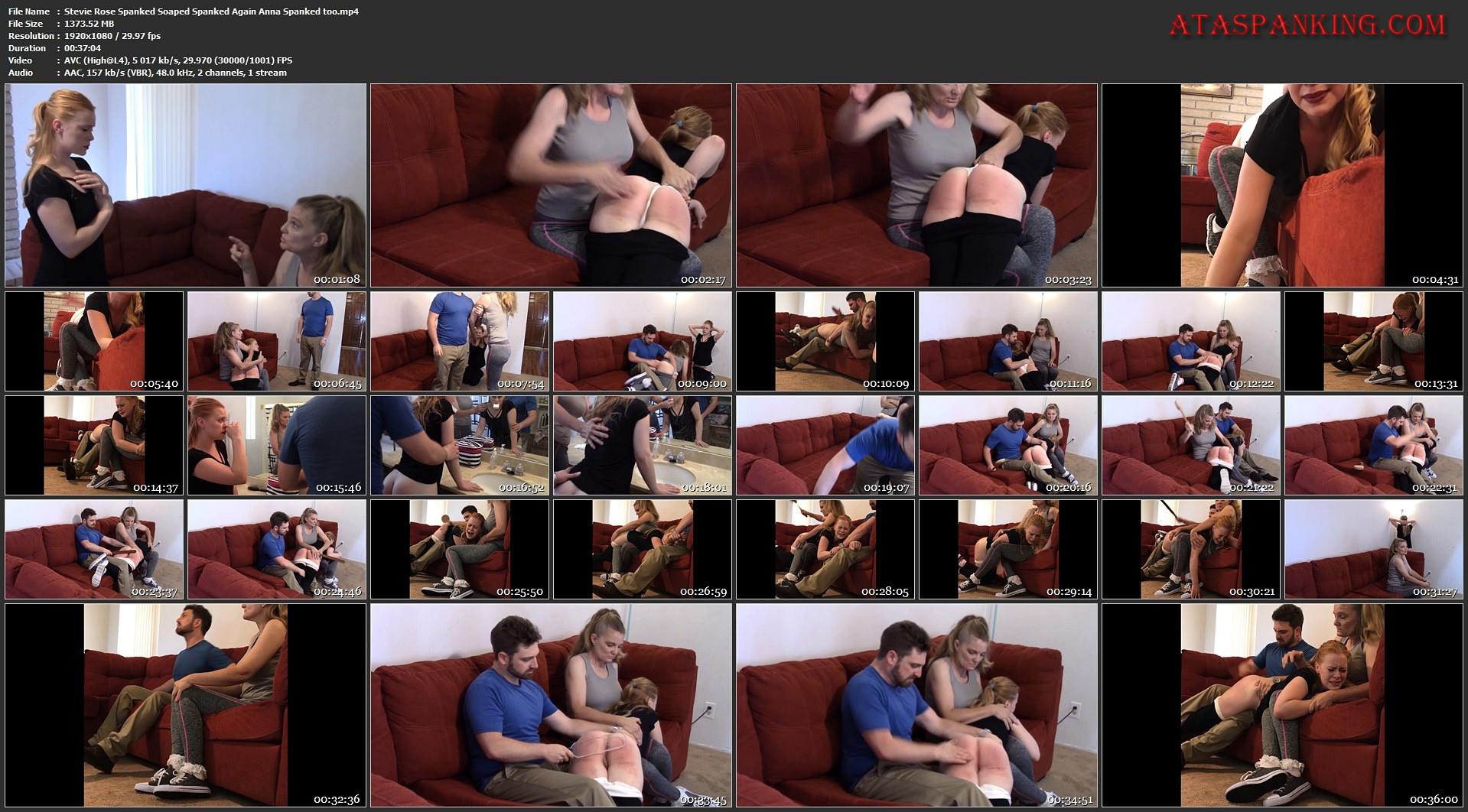 Full version: if you're good with this picture quality, this is half the size as the older version (which is the same resolution as the two split clips). They are the same price.
559 hand spanks for Stevie Rose (250 from me and 309 from Anna), 177 with the bath brush (88 from me and 89 from Anna), 55 with the thin paddle (40 from me and 15 from Anna), and 45 with the lexan paddle from me. Oh and I gave Anna 102 spanks before I touched Stevie's bottom.
This is a fictional scenario, inspired by an unpleasant experience my friend Sera Spanked had at the park where a stranger was very rude to her son. I would feel remiss if I neglected to mention that nobody ever actually touched her son in the real life scenario that inspired the plot to this spanking video, and obviously nobody of any age was actually harmed. So while inspired by real events, this is basically fiction. Nothing written below this paragraph actually happened. Well, except for the punishment part, that all happened. And unlike the background story below, the punishment part was recorded too.
Anna was at the park with our son, when he accidentally ran into a blonde girl in her 20s by the name of Stevie Rose. Well apparently she wasn't too happy, and Anna looked up to see that the strange woman yelling was yelling at her son! And right as she looked up, she saw this woman strike her ! Furious, she went to protect him, and of course to confront this outrageous young woman. True to her audacious form, Stevie flat out denied having laid a finger on him. Before Anna had the chance to respond, a witness came forward to say she'd been filming her on the monkey bars and caught the whole thing.
Suddenly, Stevie changed tunes and tried to apologize and say it wouldn't happen again. Far from satisfied, Anna said that either she was calling the police, or Stevie could agree to go back to her house just a block away to discuss the matter further in person. Of course Stevie chose the latter, and Anna had her mom come to pick up the and take him to Grandma's so that Anna and Stevie could discuss the matter in private back at her house.
And this is where the 37 minute punishment movie begins.
Anna tells Stevie that either she submits to a spanking right then and there or the cops are getting called. I walk in on Anna spanking Stevie, but when I'd spoken to Anna about how we'd handle the situation, I explicitly told her to have Stevie waiting in the corner for me to get home. Well, she didn't, and before administering the spanking of a lifetime to Stevie, I have her observe a small taste of what's to come as she kneels and is forced to witness Anna being spanked for her disobedience.
This lasts a couple minutes, and then it's time for Stevie to go over my knee. I have Anna assist me in holding her down, and I give her a severe hand spanking until she calls Anna a bitch. With that, it was straight to the bathroom for a mouth soaping.
After Anna and I soaped her mouth, and spanked her with the soap in her mouth, it was back to the living room for the bath brush, the thin paddle, the lexan paddle, corner time, and some more hand spanking for good measure.
File Name : Stevie Rose Spanked Soaped Spanked Again Anna Spanked too.mp4
File Size : 1373.52 MB
Resolution : 1920×1080
Duration : 00:37:04
Video : AVC, 5 017 kb/s, 29.970 (30000/1001) FPS
Audio : AAC, 157 kb/s (VBR), 48.0 kHz, 2 channels, 1 stream
http://95.215.205.103/36ab1a588c92d6bb/Stevie_Rose_Spanked_Soaped_Spanked_Again_Anna_Spanked_too.mp4