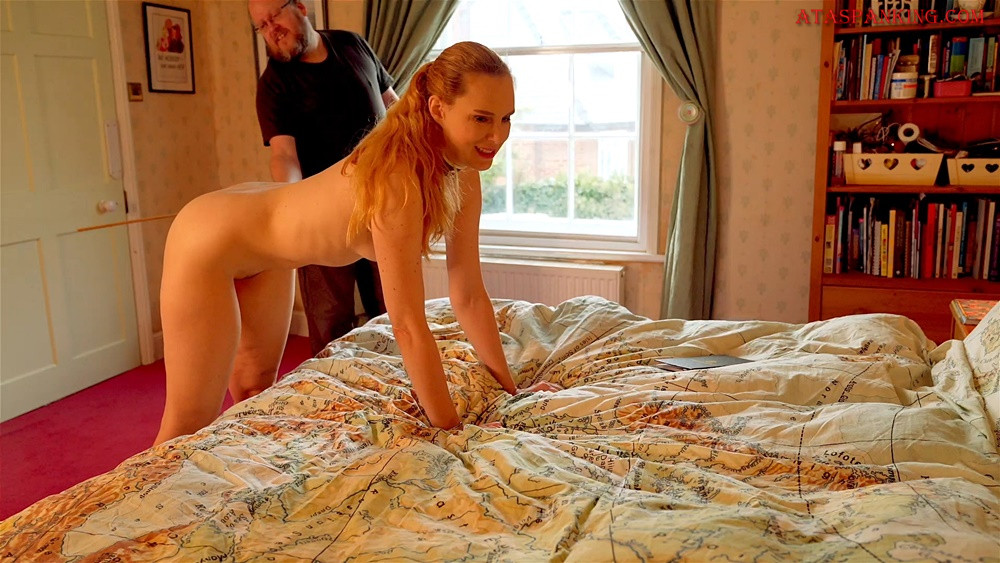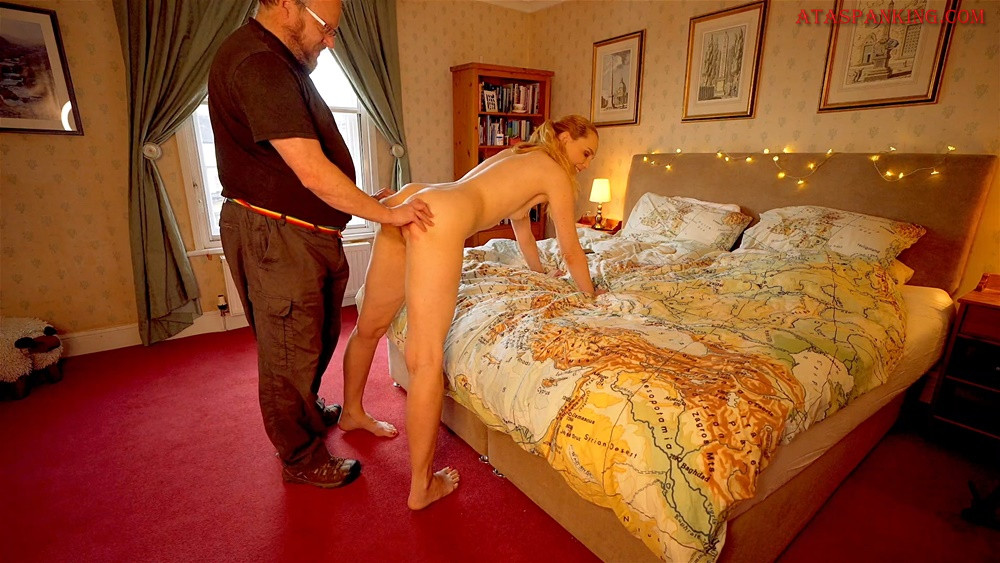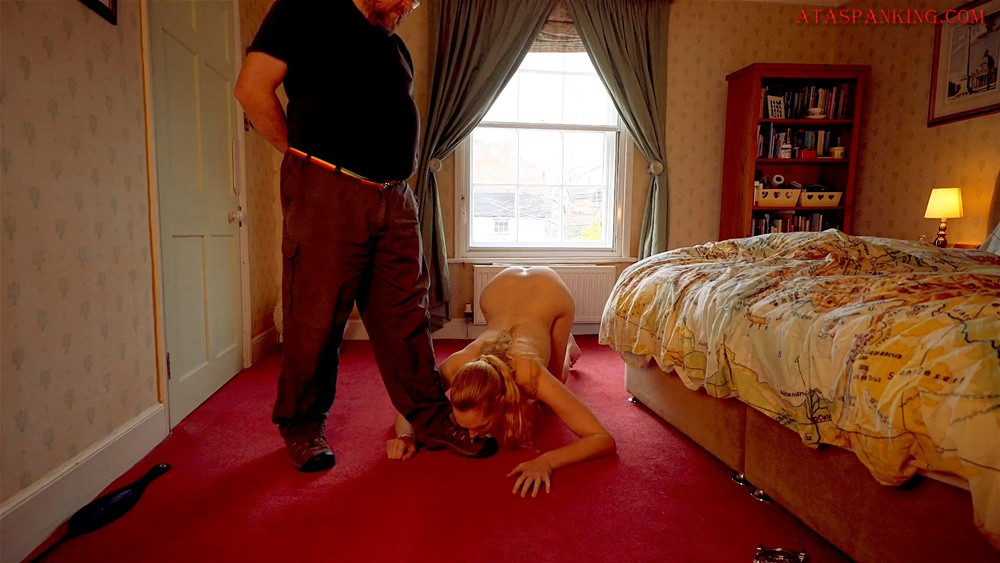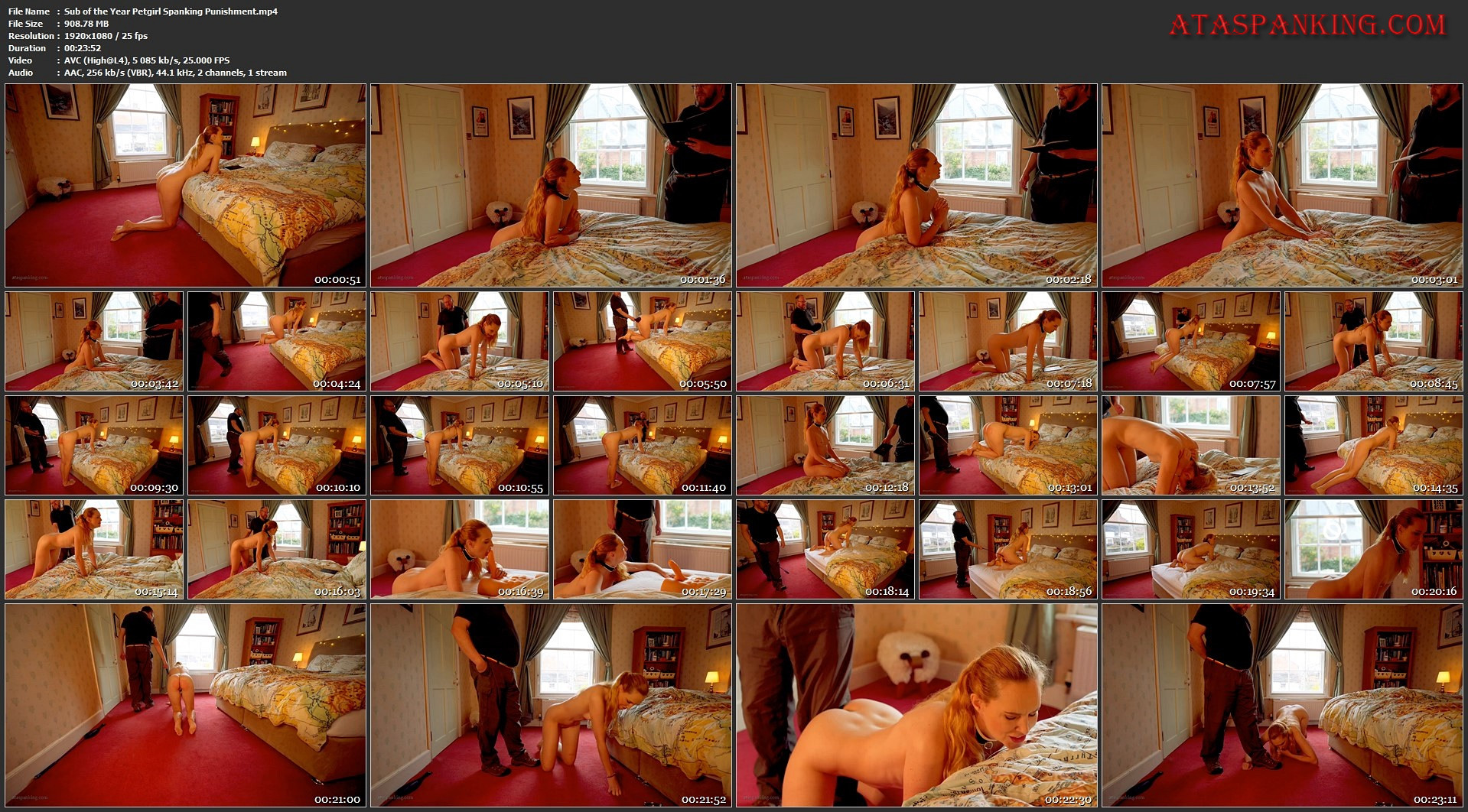 I'm feeling so proud of myself for getting the most votes in the Sub of the Year competition, and so although it's Sunday and that means Punishment Book day, i'm pretty sure Hywel won't want to punish me; he'll want to reward me, surely, for being his vote winning slave girl!
Perhaps I come across as a bit arrogant und unrepentant when he comes in though, because when he's read through the book (I've earned 3 punishments) he tells me that I'll have to be punished as a petgirl – not allowed to make any human noises at all until the end of the spanking, riding crop strokes, and caning!
I don't do brilliantly at this, because it hurts too much, and I'm soon squirming around and making all kinds of noise, some of it not very petgirl-like. My butt turns bright pink from the combination of implements, and I earn an awful lot of horrible extra strokes for not following his rules well enough. Finally, when i think it's over, I learn that now he wants to check how submissive I'm feeling.
I hope that means he's going to fuck me, but NO!! He wants me to demonstrate my blowjob skills on the humiliating torso dildo, while he assesses my performance. He even grabs my hair and encourages my mouth further down onto the dildo, until I gag over and over again. After which, he makes me ride the dildo. It's so embarrassing, having him stand back and watch me, correcting me with the riding crop as I get closer to an orgasm that he DOESN'T LET ME HAVE!
He tells me that if I want to cum, I'll have to hump his leg. How shameful! After which he makes me lick his shoes clean (I didn't get them dirty, but at this point I've decided to just do as he says because this ordeal is the most embarrassing thing that's ever happened to me. Hot though!
Amelia Jane Rutherford, Hywel Phillips
File Name : Sub of the Year Petgirl Spanking Punishment.mp4
File Size : 908.78 MB
Resolution : 1920×1080
Duration : 00:23:52
Video : AVC, 5 085 kb/s, 25.000 FPS
Audio : AAC, 256 kb/s (VBR), 44.1 kHz, 2 channels, 1 stream
http://95.215.205.103/b6586a3c16e79d0d/Sub_of_the_Year_Petgirl_Spanking_Punishment.mp4