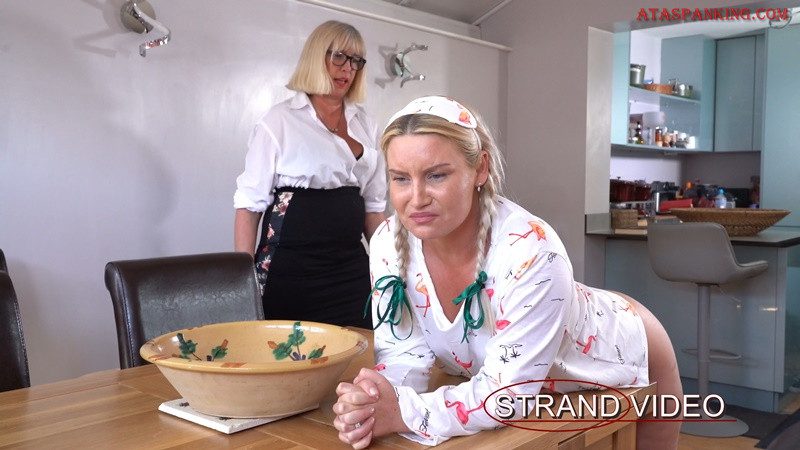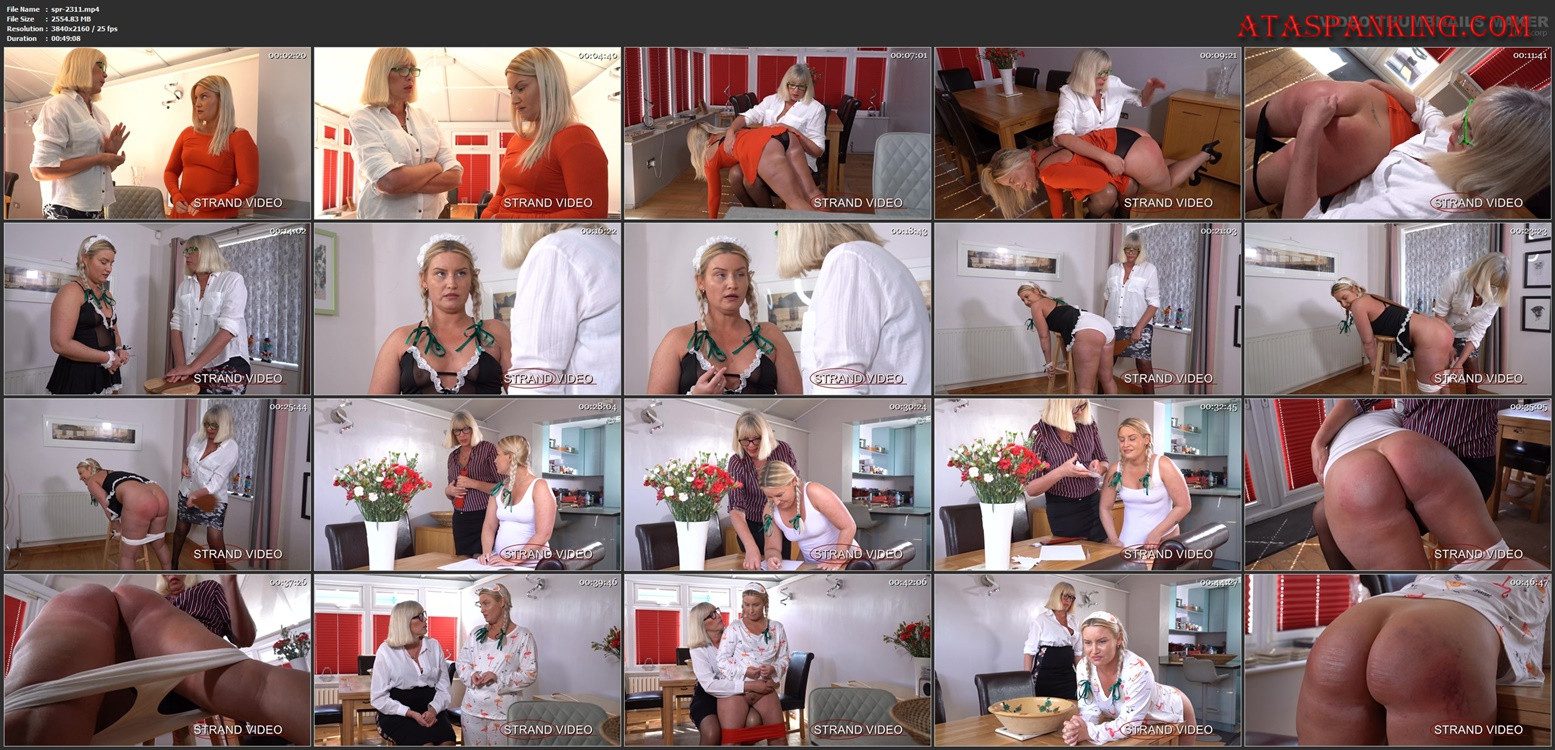 Sarah has entrusted Essie to look after her beloved home whilst she is on holiday. When she arrives home it is to find that Essie has got herself into trouble and consequently, the bailiffs have been and removed most of Sarah s furniture! Sarah cannot believe it and is quite understandably furious. She turns Essie straight over her knee and gives her a blistering hand spanking which leaves her red and sore. Essie is then made to stand in the corner with her hands on her head.
Sarah questions Essie about the lack of furniture. It seems that instead of looking after the home, Essie has been desperately trying to buy back the sofas and things and has been selling her body to raise the funds. A horrified Sarah can barely believe her ears! Essie is bent over a stool in her pretty maids uniform and given a good hard paddling. Firstly, over her tight white panties and then on the bare. She is then sent to the corner to think about her bad behaviour.
Essie is sitting on the punishment pad writing her lines. She has a strict time limit, and this has not been adhered to. Sarah is already angry, and the lack of line writing progress makes her more so. Essie who is dressed only in her vest and knickers gets a good hard paddling. She then must sit back down on the spiteful punishment pad and write her lines quickly. When they are complete, she watches with dismay as Sarah rips them up. The rule at Step-Mommy Sarah's is that if you get punished during the day then you also get punished at bedtime. As Essie has been so naughty, she gets 24 hard strokes of the cane across her already marked and sore bottom.
File Name : spr-2311.mp4
File Size : 2554.83 MB
Resolution : 3840×2160
Duration : 00:49:08