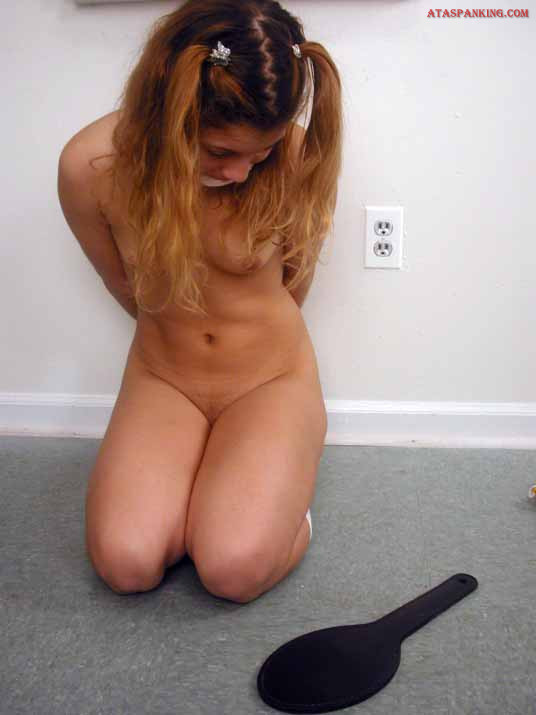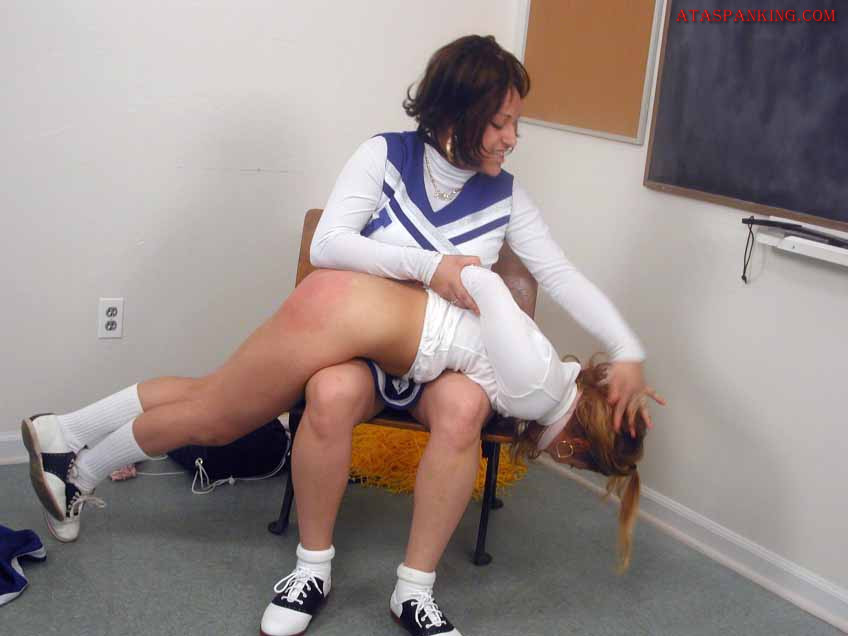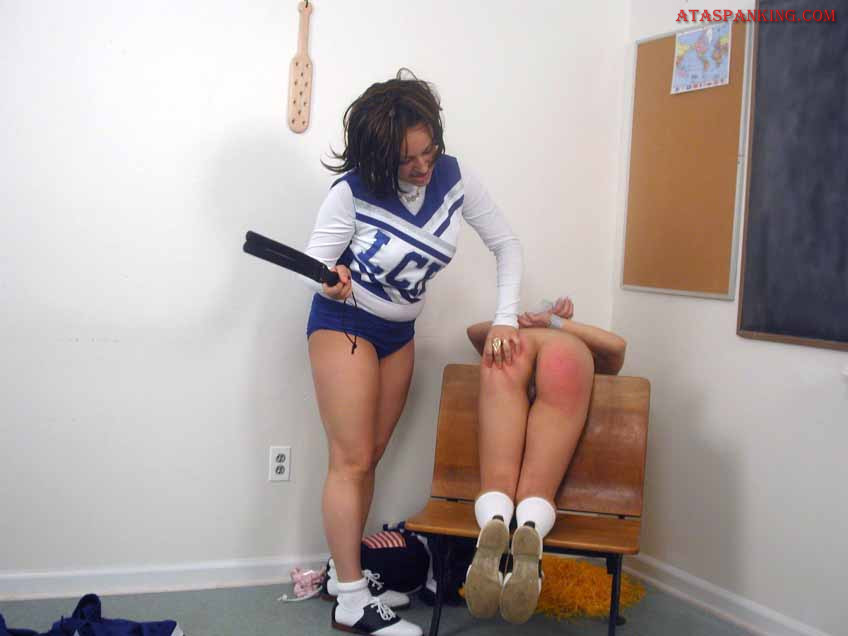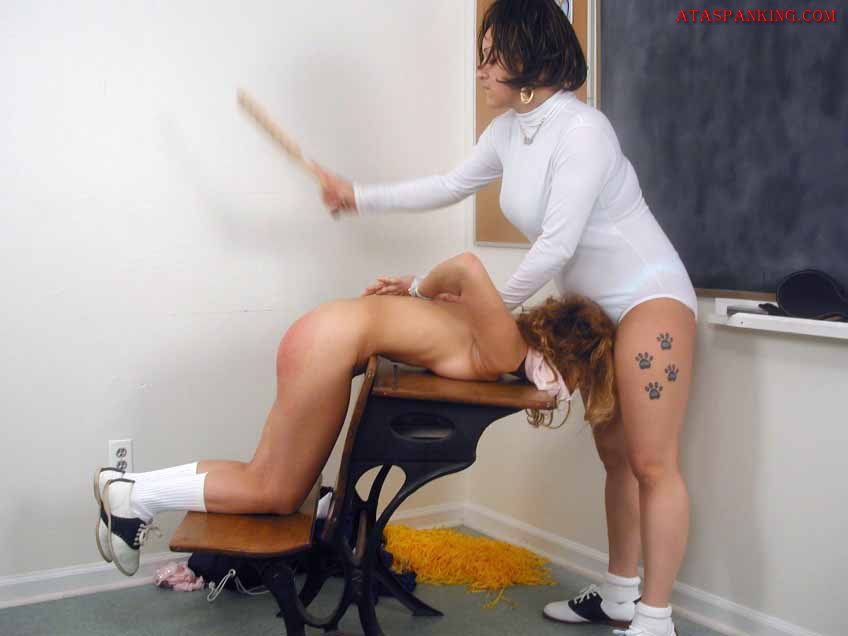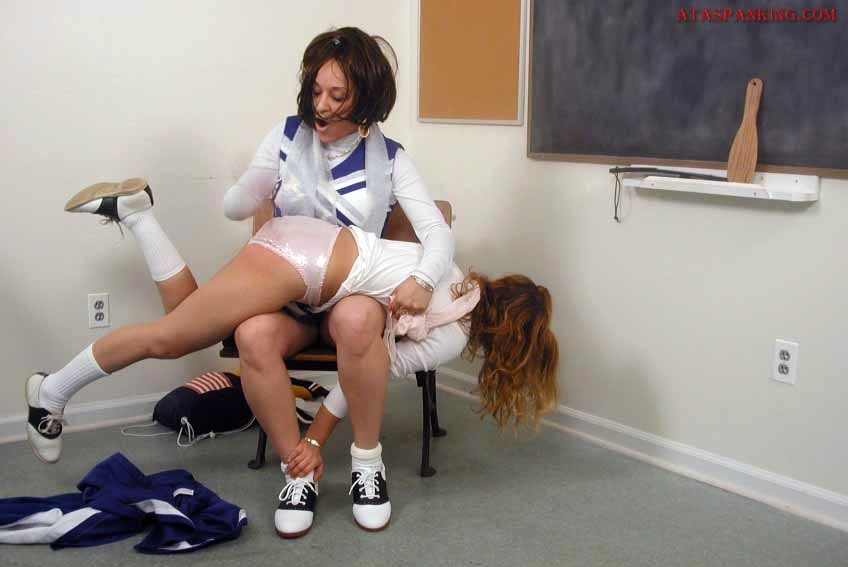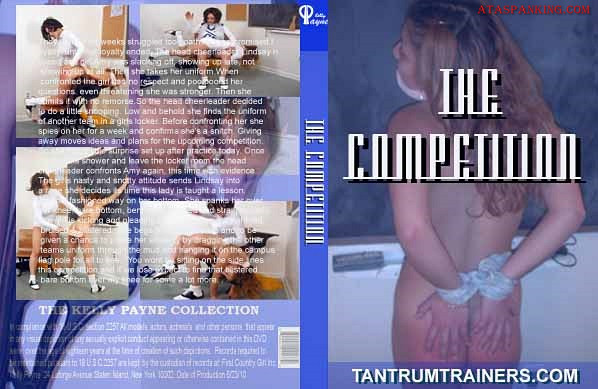 They trained for weeks struggled took oaths…. and promised loyalty, until that loyalty ended. The head cheerleader Lindsay noticed one girl Amy was slacking off, showing up late, not showing up at all. Then she takes her uniform.When confronted the girl had no respect and poo pooed her questions. even threatening she was stronger. Then she admits it with no remorse.
So the head cheerleader decided to do a little snooping. Low and behold she finds the uniform of another team in a girls locker. Before confronting her she spies on her for a week and confirms she's a snitch. Giving away moves ideas and plans for the upcoming competition.
So she has a little surprise set up after practice today. Once all the girls shower and leave the locker room the head cheerleader confronts Amy again, this time with evidence. The girls nasty and snotty attitude sends Lindsay into a rage she decides its time this lady is taught a lesson. The old fashioned way on her bottom. She spanks her over her knee, bare bottom, bent over, paddled and strapped until the girl is kicking and pleading and her bottom is bright red, bruised & blistered. She begs to make amends and to be given a chance to prove her sincerity by dragging the other teams uniform through the mud and hanging it on the campus flag pole for all to see.
"You wont be sitting on the side lines this competition and if we lose expect to find that blistered bare bottom over my knee for some a lot more…
Archivos.Spanking.Club, Kelly Payne Collection, Private
00:17:28 | 261.73 MB | 720×480 | WMV
http://95.215.205.103/f0b9f5a26c7c94e9/The-Competition-ataspanking.zip