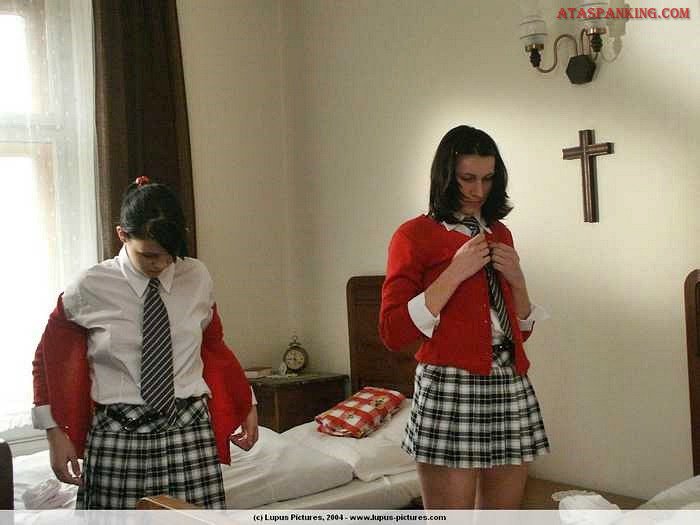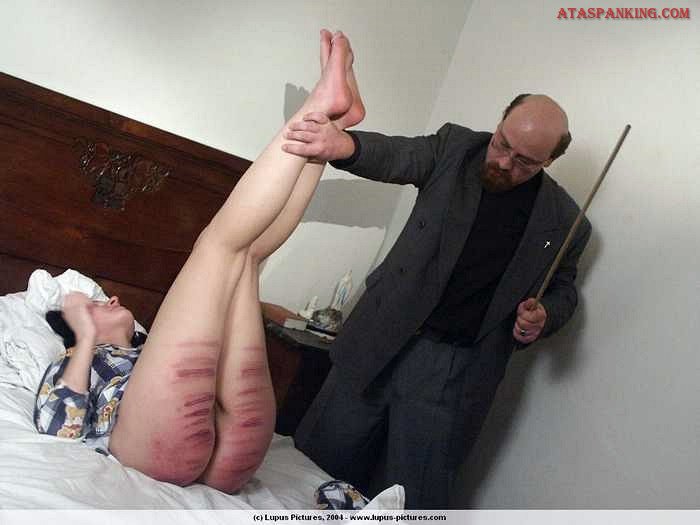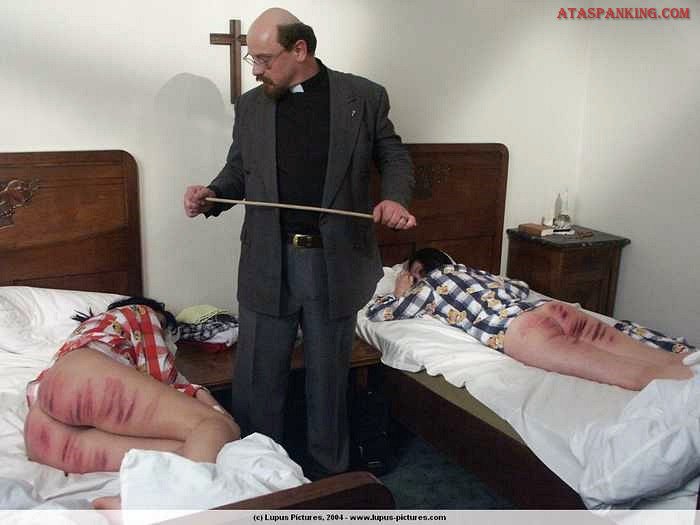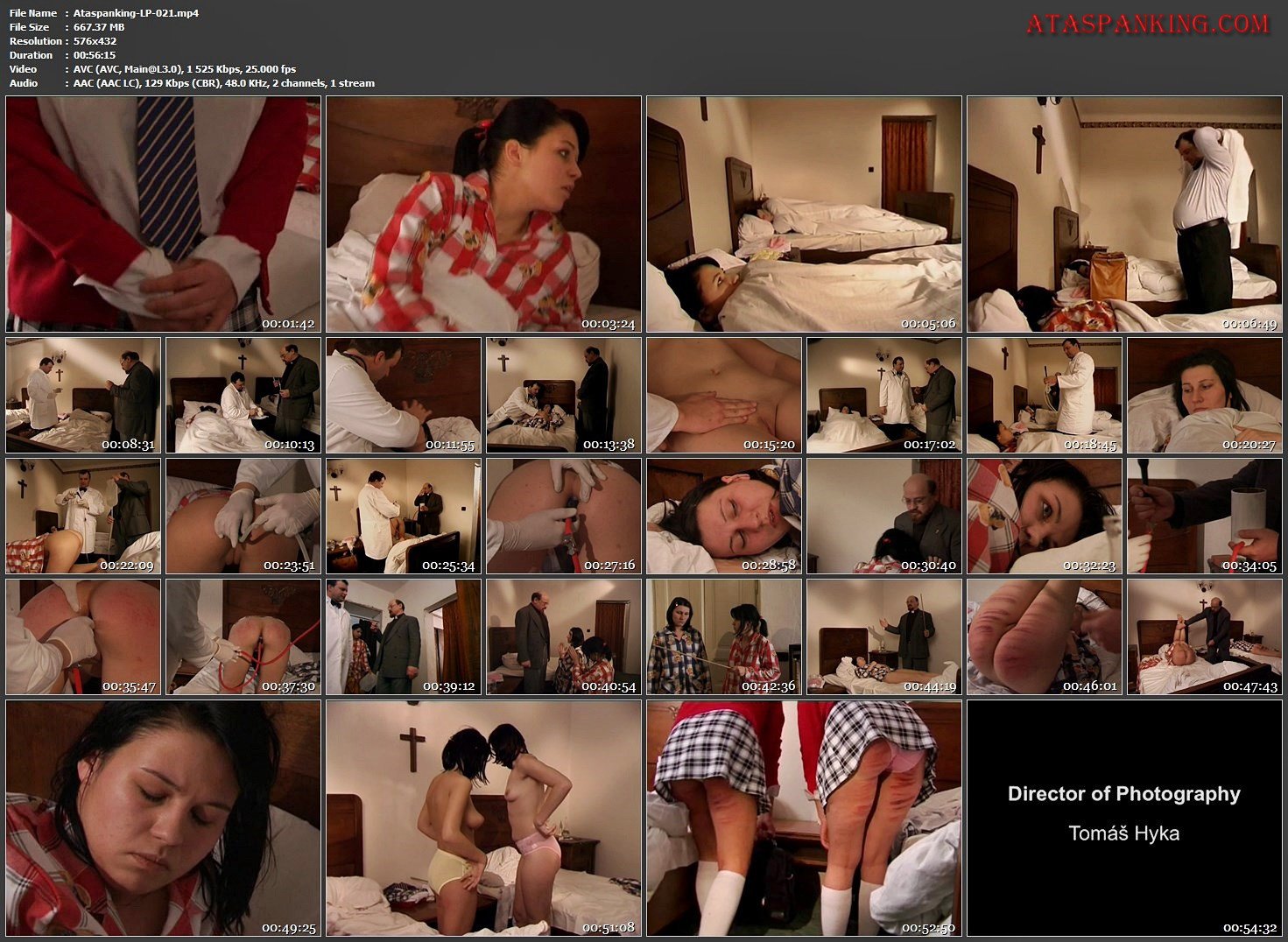 And now, dear viewers, for something completely different. Although we will keep to the genre, although you won't miss your favorite scenes – crying girls, real tears, humiliation and, of course, severe spankings of bare bottoms – in spite of these traditional elements, you will see something really tasty. One word is enough – ENEMA.
Svetlana and Milena, two pretty young girls, committed a little sin today. They were supposed to take a difficult written exam at school, so they concocted a "sudden illness". They didn't care that they were staying with their uncle, a priest, nor did they care how much they made this good man worry about them. It was a dirty trick.
All the time they are pretending to be seriously ill, they are enjoying themselves in bed and gorging on chocolate.
Their uncle is a devoted servant of God and loves his nieces, but he is not a fool. He knows about the exam – and even if he didn't know, the girls are bad liars. So he does not let the grass grow under his feet. He calls his friend, a doctor. If the girls are ill, he will get them help – and if not, they will never forget the lesson.
Now, it is time to invite you to follow us. First Svetlana, then Milena, undergoes a thorough examination. We see everything in detail, at first hand: a check-up with a stethoscope, palpation of their bellies and underbellies, even temperatures measured through the anal orifice. Nothing saves the girls; they must endure this treatment in the presence of both men. How shameful!
The uncle is right; both girls are fit and well. So he and the doctor decide that such an illness is best treated with an enema. The poor girls have a nasty surprise on the way!
And you, dear viewers, can watch this fascinating procedure. You can see everything in detail. Both girls are carefully prepared and they are full of shame and humiliation as the doctor inserts the enema nozzle between their tight cheeks. This is not fake. All the scenes are real, even the enema!
As a bonus you can enjoy two spankings. Milena resists her enema and her uncle does not hesitate to use his hand to improve her morals. His palm reddens her bare backside until she is in tears. Svetlana is treated similarly when she is rude to the doctor. She too gets a well-deserved spanking on her bare bottom!
Is that all? Of course not! Lupus Pictures always exceeds your expectations.
In the final scene, when the girls confess, their uncle the priest does not hesitate. Why should he? The Bible is his authority. So in the last part of the film, you are rewarded by seeing both girls thrashed with a rod on their naked thighs and buttocks, in your favourite position – on their backs with their legs up.
We hope this movie will more than satisfy all lovers of the genre. Our technical standards are unrivalled and the story abounds with humor and interesting twists. Now is the time to enjoy yourself and see "The Eighth Commandment!"
File Name : LP-021.mp4
File Size : 667.37 MB
Resolution : 576×432
Duration : 00:56:15
Video : AVC (AVC), 1 525 Kbps, 25.000 fps
Audio : AAC (AAC LC), 129 Kbps (CBR), 48.0 KHz, 2 channels, 1 stream