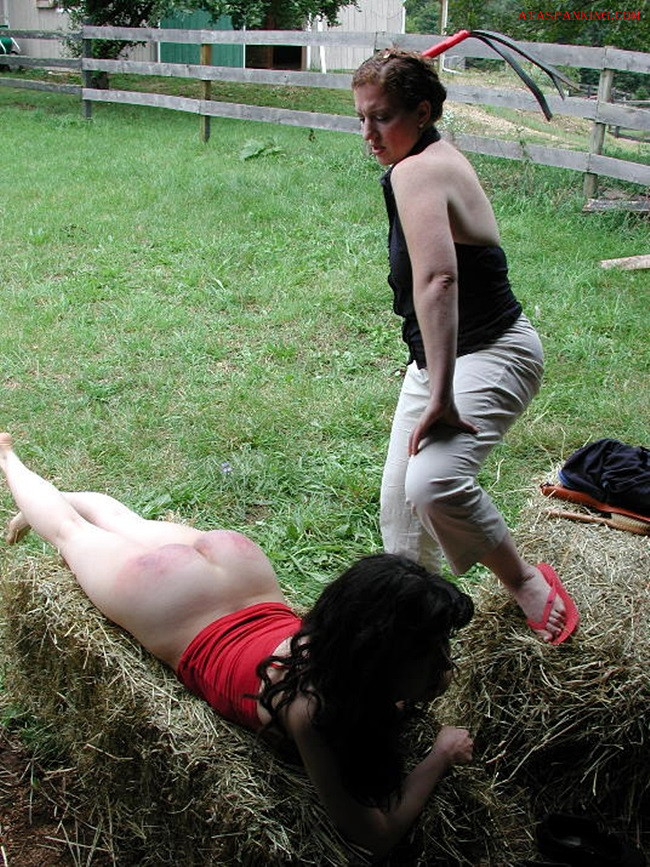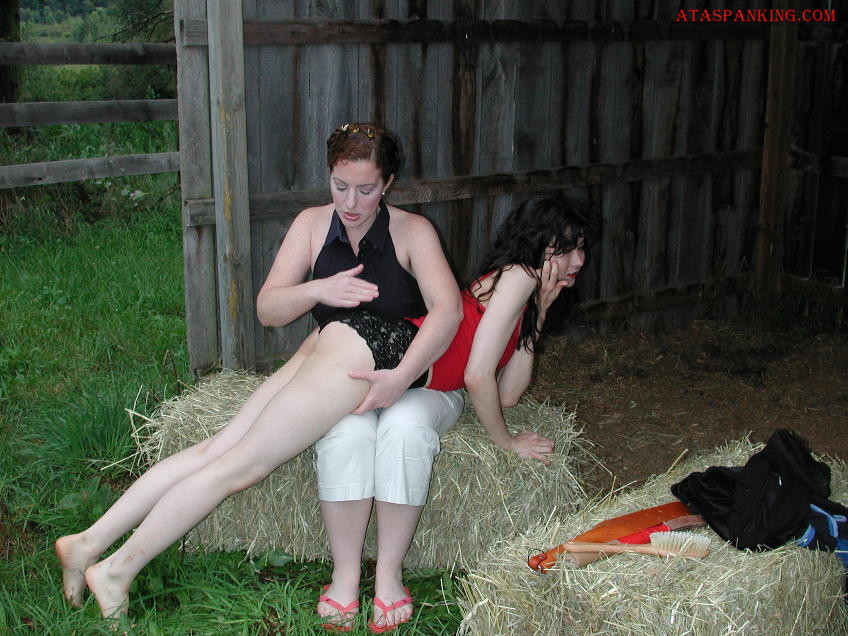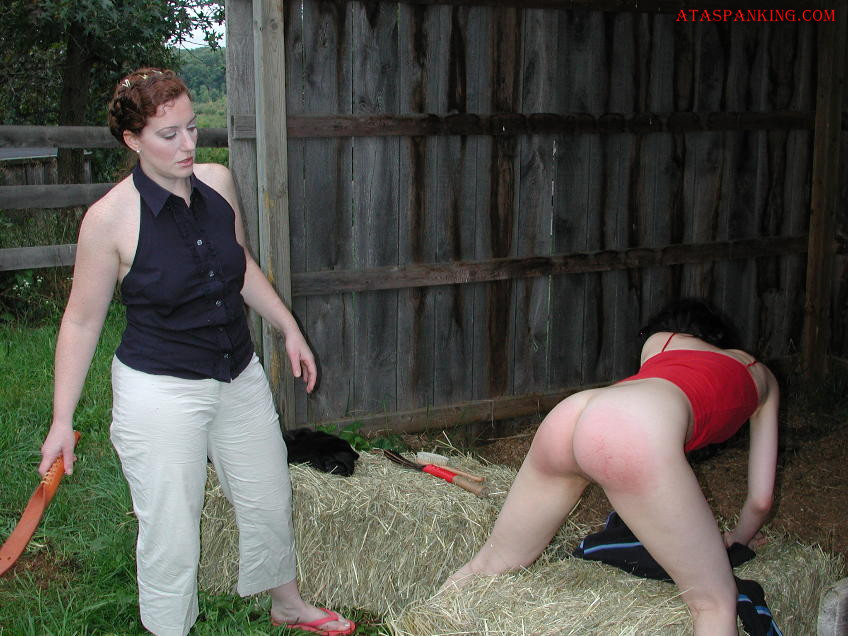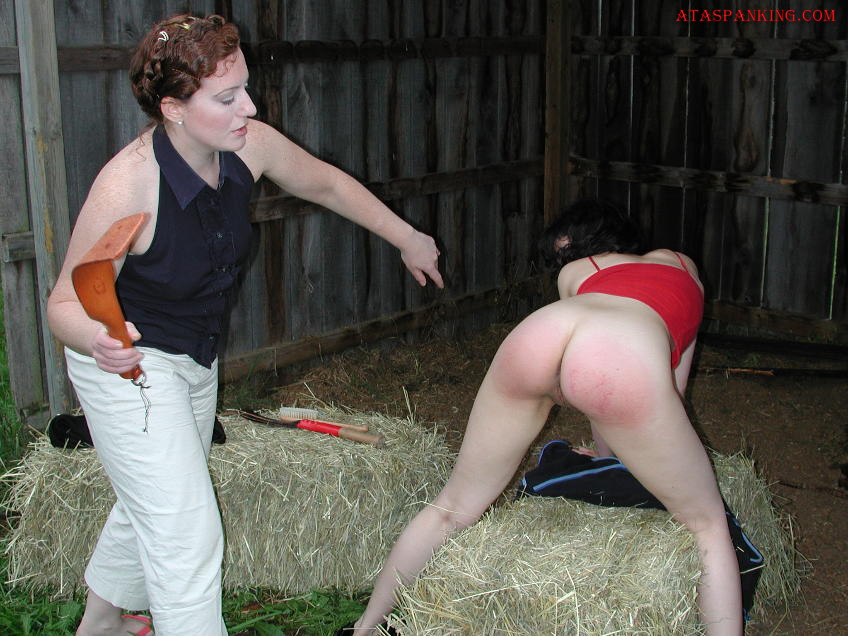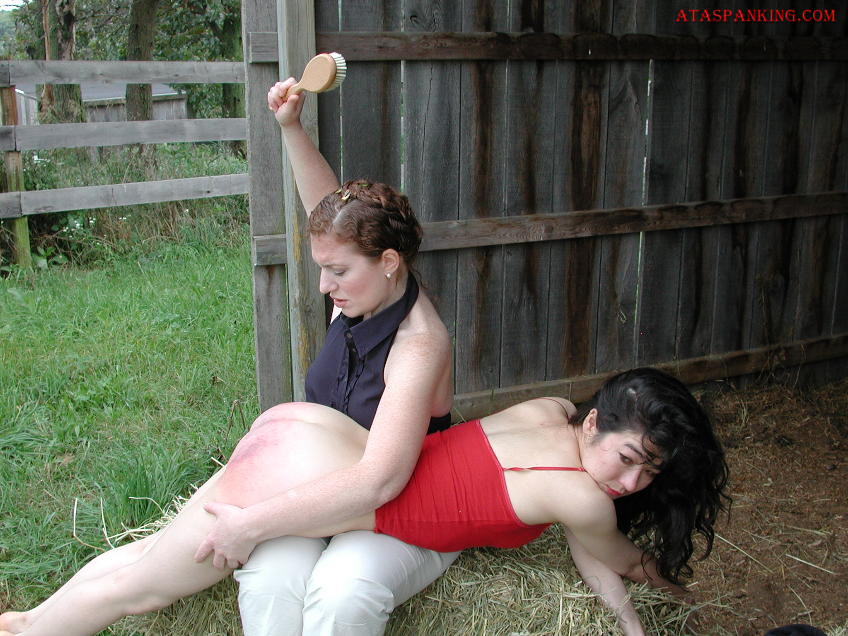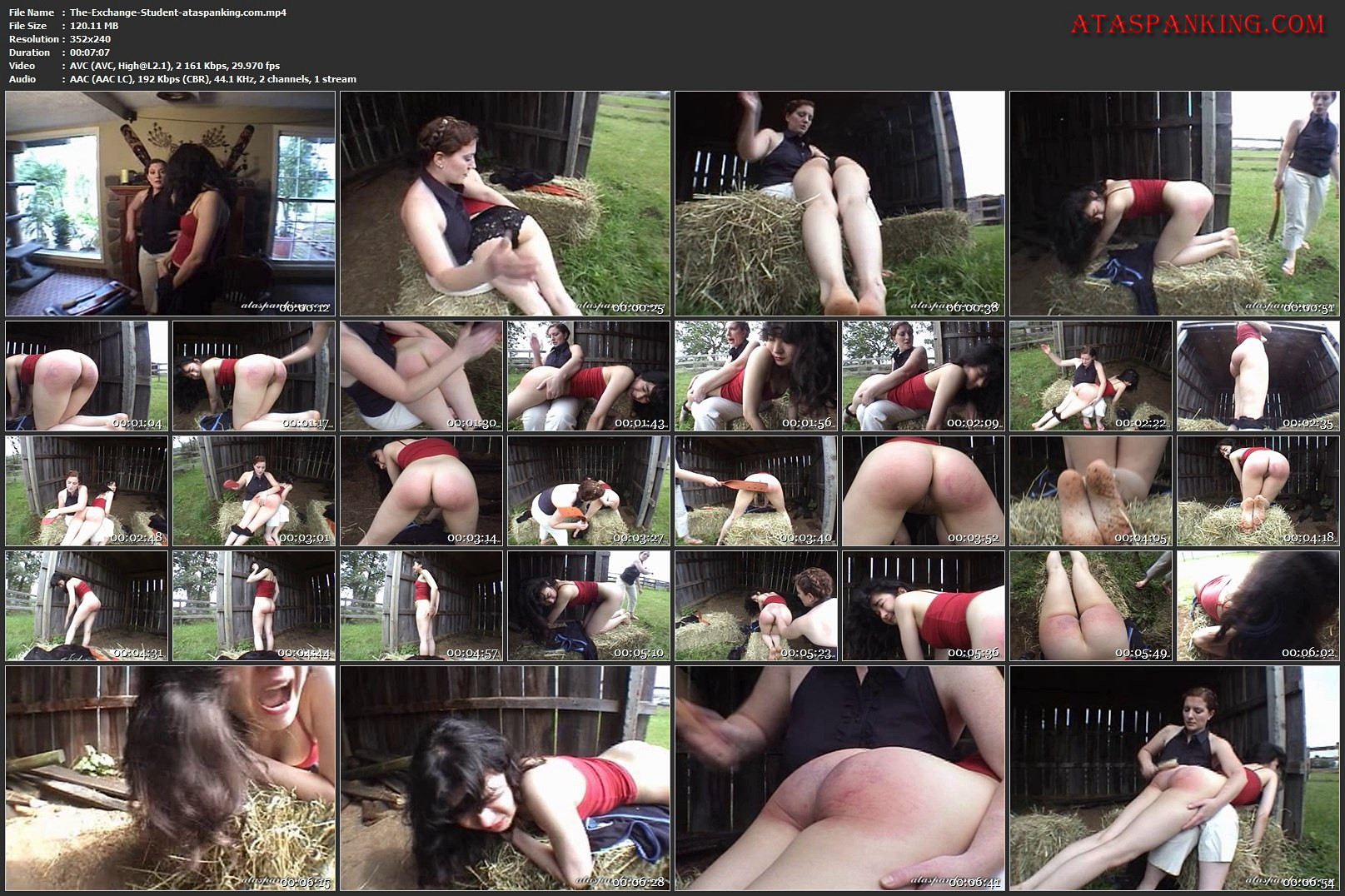 Every year exchange students travel across the world to study abroad and get a unique experience with their host families. Julia is such a student and she is looking forward to spending time with her host mother – Miss Payne. Right away Julia realizes she may be in for more of an experience than she'd planned for. She is told the rules and is told that breaking them will result in a whipping in the woodshed. Not long after Miss Payne's speech about rules, Julia comes home late for curfew and she is sent to the woodshed for her punishment.
Julia is told to take off her pants and she and she is given an over-the-knee spanking first over her panties and then on her bare bottom. She is also spanked with a slipper. Then she is made to bend over and she is whipped with a leather strap. She is then made to stand in the corner.
After considerable thought, Miss Payne decides her punishment is not over and tells her to lay flat across the bales of hay for another strapping. This time harder and faster until the young lady sheds real tears. The punishment does not stop until Miss Payne is sure she has learned her lesson about following the rules. Even after this she is turned over the knee again and given the wooden hairbrush.
Archivos.Spanking.Club, Kelly Payne Collection, Private
File Name : The-Exchange-Student-ataspanking.com.mp4
File Size : 120.11 MB
Resolution : 352×240
Duration : 00:07:07
Video : AVC (AVC), 2 161 Kbps, 29.970 fps
Audio : AAC (AAC LC), 192 Kbps (CBR), 44.1 KHz, 2 channels, 1 stream
http://95.215.205.103/6d8bb5988fd96b4c/The-Exchange-Student-ataspanking.com.mp4