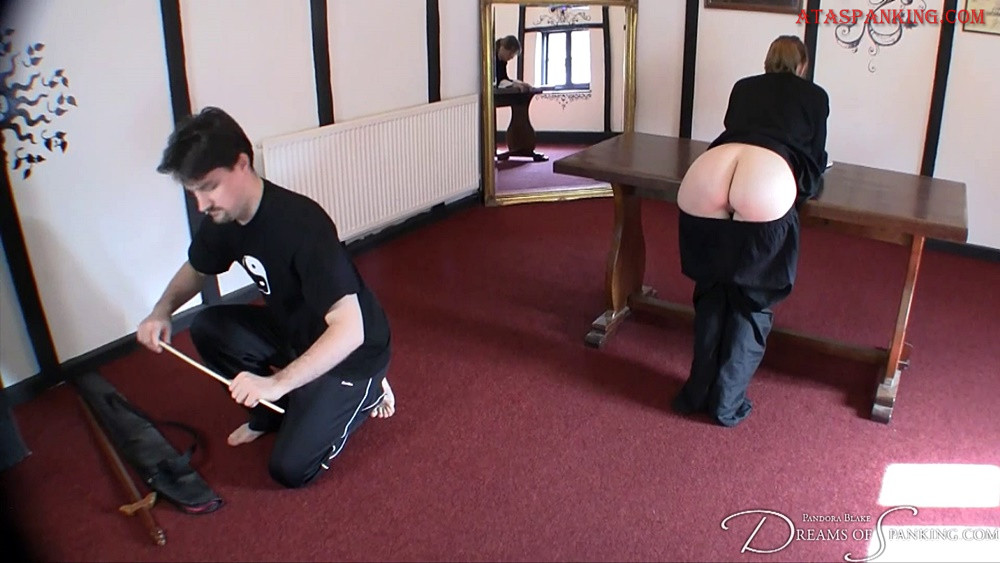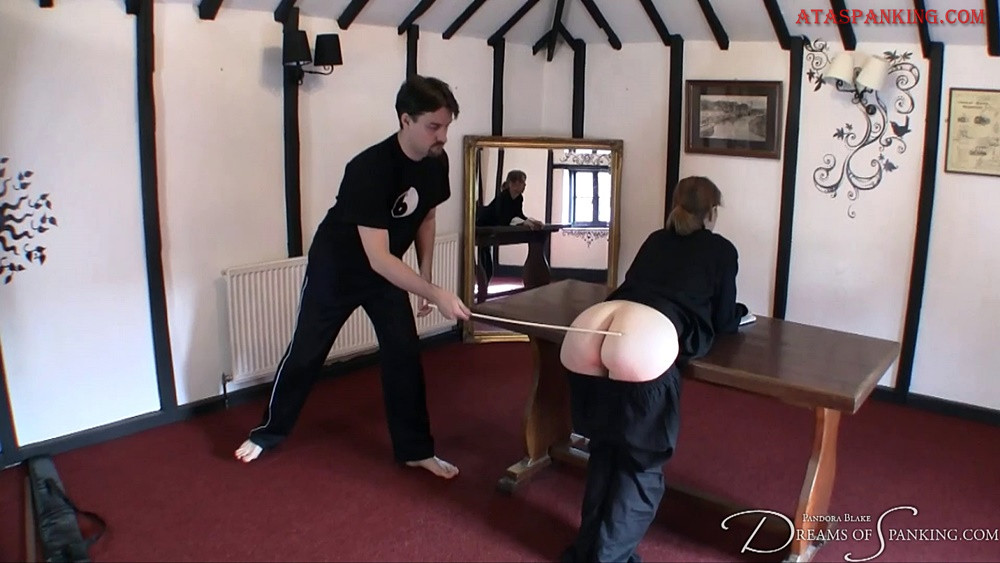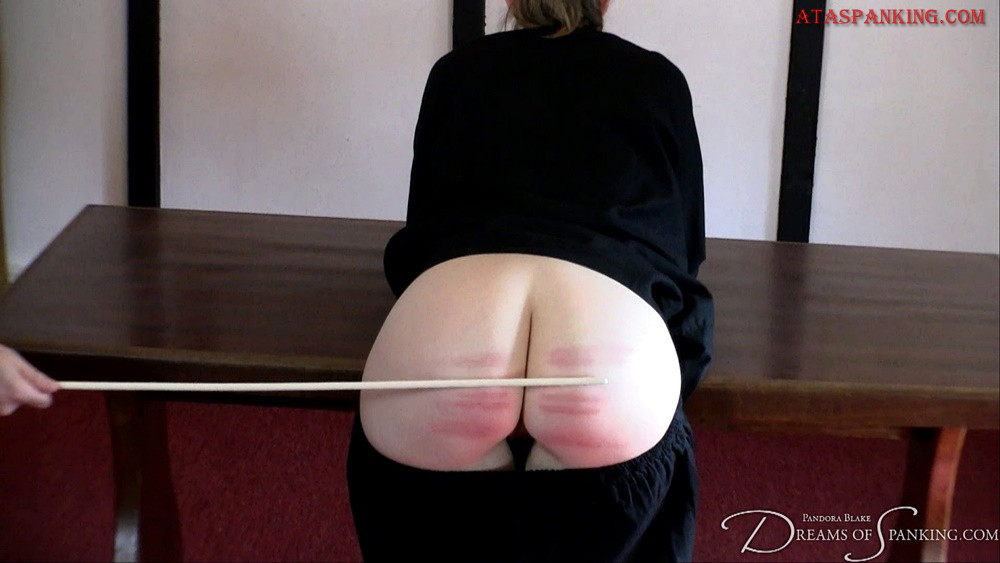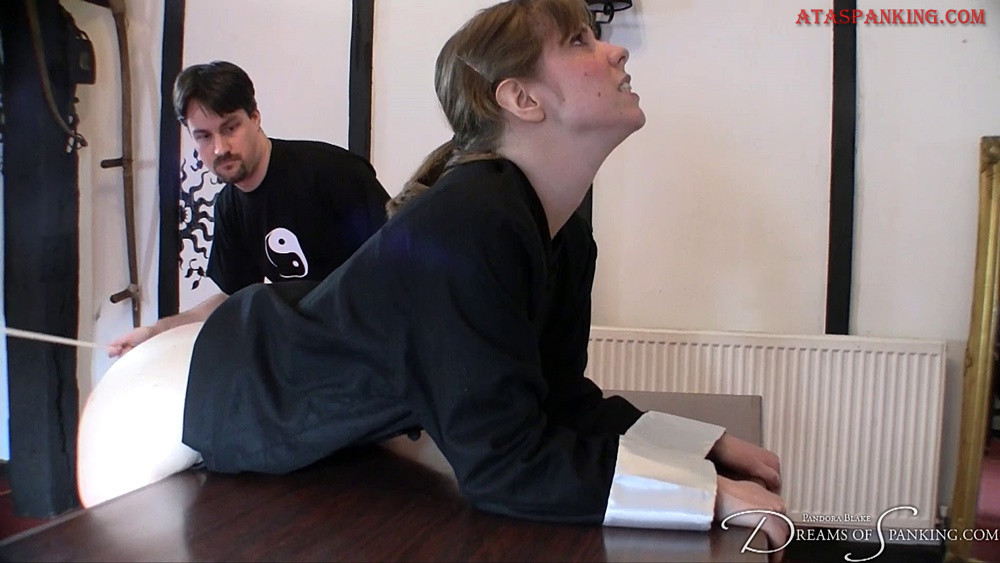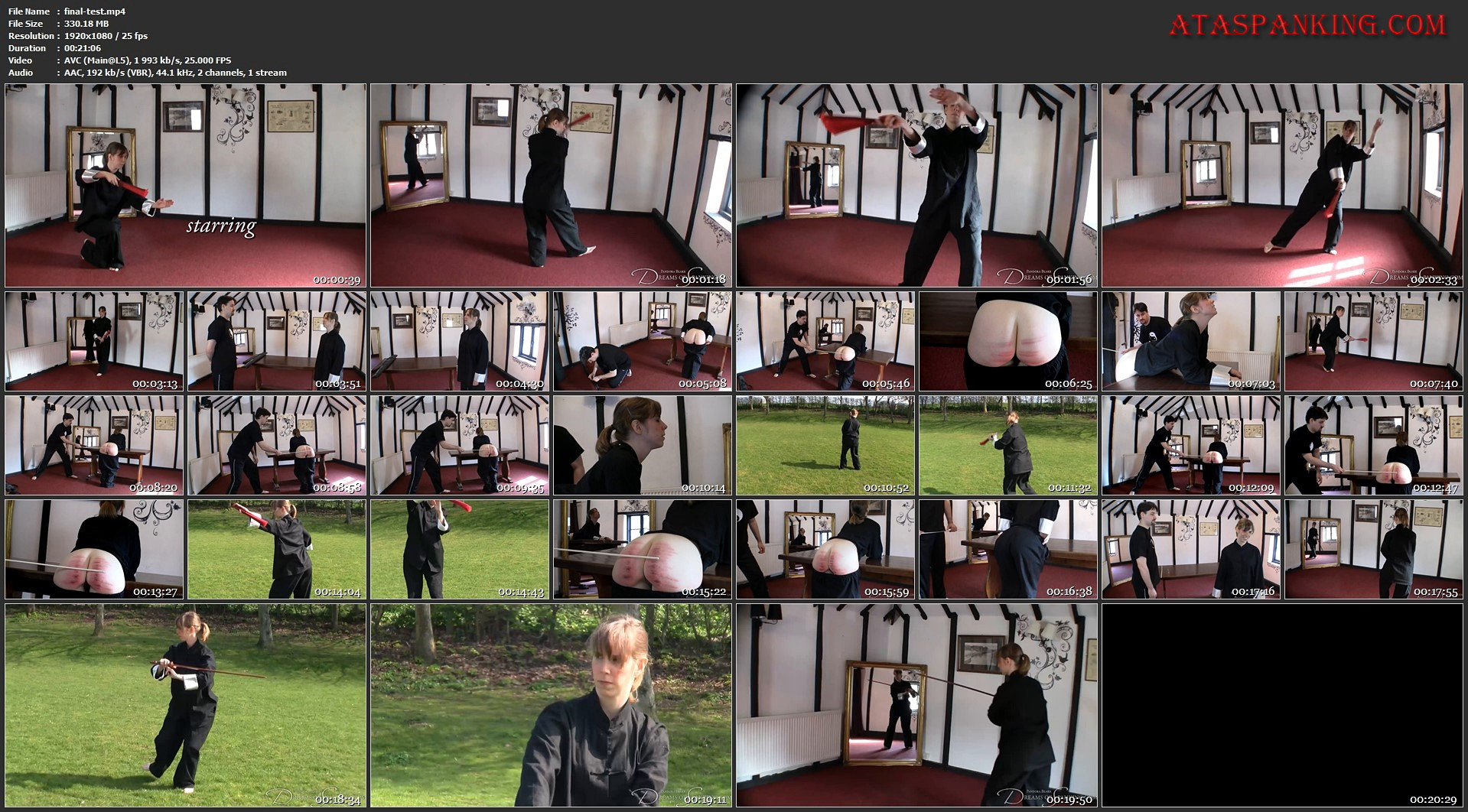 Kaelah approached me with the desire to create a severe caning film with her partner Ludwig. After watching Ludwig top in movies of this severity for Eastern European producers, Kaelah was deeply curious about the experience. She decided to confront her fears and undergo such a caning herself, so that she could have an informed opinion about what it was like for the performers she had seen in other films.
Previously, this couple had shot a homemade film of Kaelah taking a severe 50 stroke caning, but Kaelah was not entirely satisfied with the results. She wanted to revisit the idea with a professional producer, to create a film she could be truly proud of. Together they conceived the idea of a martial arts student ready to progress to the next level of her training, about to go on a life-changing journey to study with new, stricter teachers. She chooses to participate in a final inurement practice to prove to herself and others that she had the strength of character to endure such rigorous training, and all the physical discomforts it entailed. This test is not mandatory; rather she volunteers to undertake it, for her own reasons.
Kaelah shows off her bruising after filming The Final Test. (c) RohrstockPalastKaelah and I both love the concept of severe corporal punishment undertaken consensually, with honour and self-discipline. As an experienced tai chi practitioner she was able to bring her physical skill and grace to the screen with a breathtaking performance that underpins her courage and self-control during the caning itself.
A powerfully performer-driven film, the most severe to be published on this site to date. Fifty full force cane strokes delivered straight from cold are not for the fainthearted. But as you will see, Kaelah is anything but.
The photo to the right was taken a few hours after the shoot, by which point the deep bruising is already visible.
Kaelah wrote, "I have seldom been as happy with a scene as I was and am with this one." You can read more about Kaelah's decision to embark upon this journey in her own words, in her blog posts Healthy Severity, The Final Test: Preparations and The Final Test: Shoot Report.
Dreamsofspanking, The Final Test
File Name : final-test.mp4
File Size : 330.18 MB
Resolution : 1920×1080
Duration : 00:21:06
Video : AVC, 1 993 kb/s, 25.000 FPS
Audio : AAC, 192 kb/s (VBR), 44.1 kHz, 2 channels, 1 stream