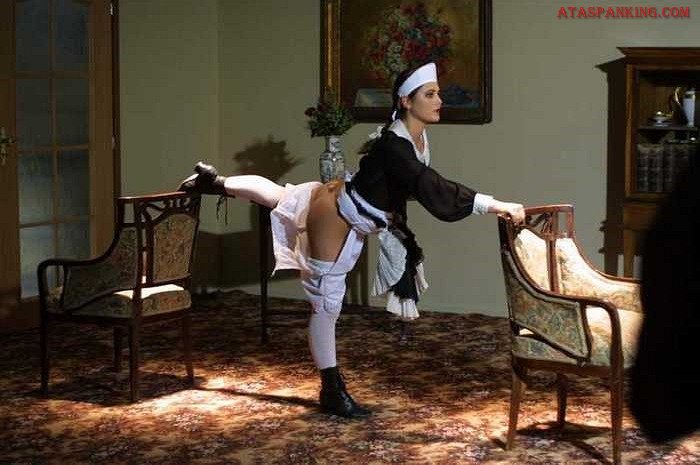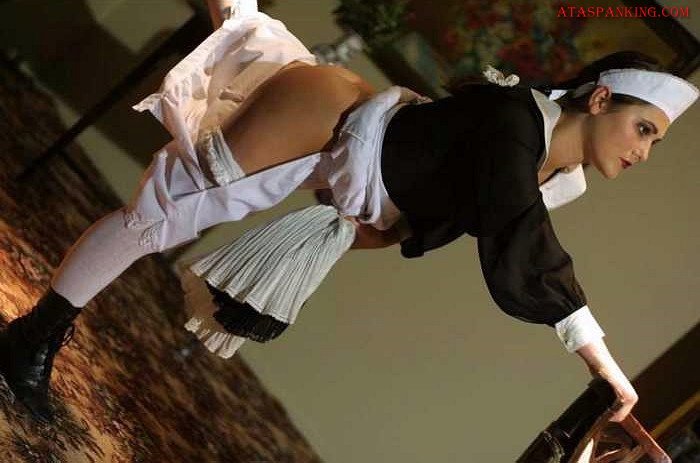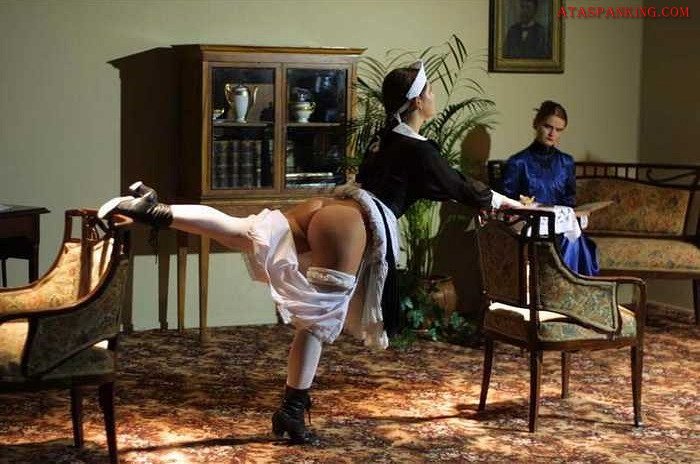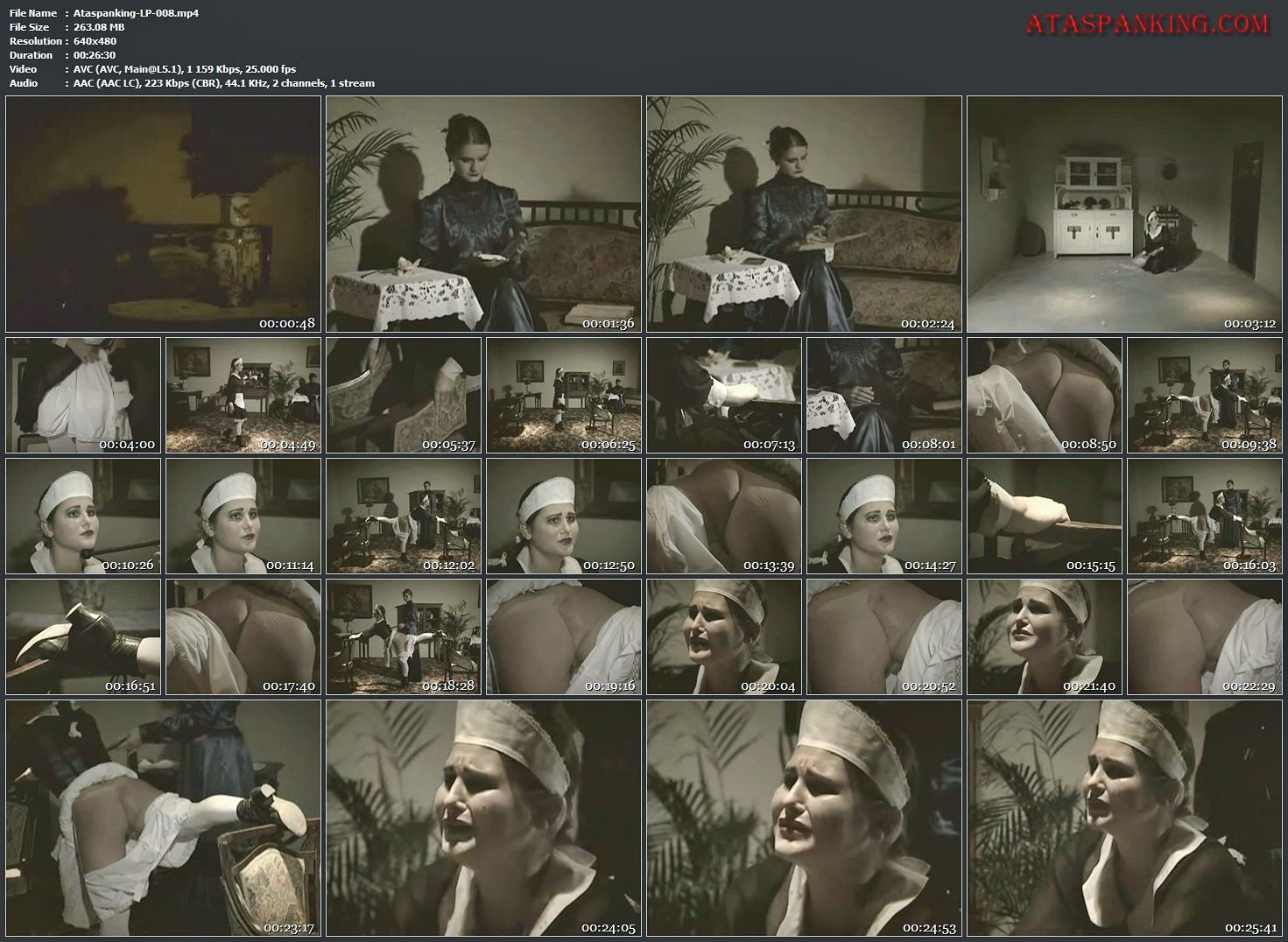 Lupus Pictures brings a completely unique project to the market – a new dimension of spanking movies. First of all, the movie is a detailed study of D/s relationships, and this is completed by a truly sensitive cinematization. The authors used demanding retro style of 1920's, complete with the set, lights, original costumes, masking and acting style.
The story unfolds in an old Victorian house. The plot is simple, but gives ample room to precise expression of the atmosphere. There are two female actors – a Lady and a servant. The Lady punishes the servant for a minor fault using a very uncommon method. She forces her to assume an awkward position and cruelly punishes her with a cat-o-nine. The poor girls stands several hundred (!!!) lashes and although her strict upbringing commands her to stand the punishment without a word and with dignity, she finally breaks in the end. Tears appear in the corners of her beautiful eyes and sighs and gasps escape her lips. After the lashing is over, there is a time for the servant to express her gratitude for fair punishment. The girl can kiss the relentless and cruel hand for a short moment…
The Lady is avatar of female dominance – cruel and relentless. Although there is not a word spoken in the movie, everyone will feel the intensity of the haze with which the Lady controls the environment. It is hard to resist her dominance, hard to oppose her will…
Regardless of whether you are building a collection of interesting spanking projects or you are only a casual visitor, regardless of your preference – simple and easy-to-understand stories or advanced plots and story, you should own this movie. It is a truly original and rare project, which exceeds the limits of our genre. Perfect atmosphere along with precise camera operation and overall cinematization will attract even those who are not seeking spanking movies. Lupus Pictures thus keeps its promise to the customers – extraordinary films and broadening of the limits of our topic.
File Name : LP-008.mp4
File Size : 263.08 MB
Resolution : 640×480
Duration : 00:26:30
Video : AVC (AVC), 1 159 Kbps, 25.000 fps
Audio : AAC (AAC LC), 223 Kbps (CBR), 44.1 KHz, 2 channels, 1 stream