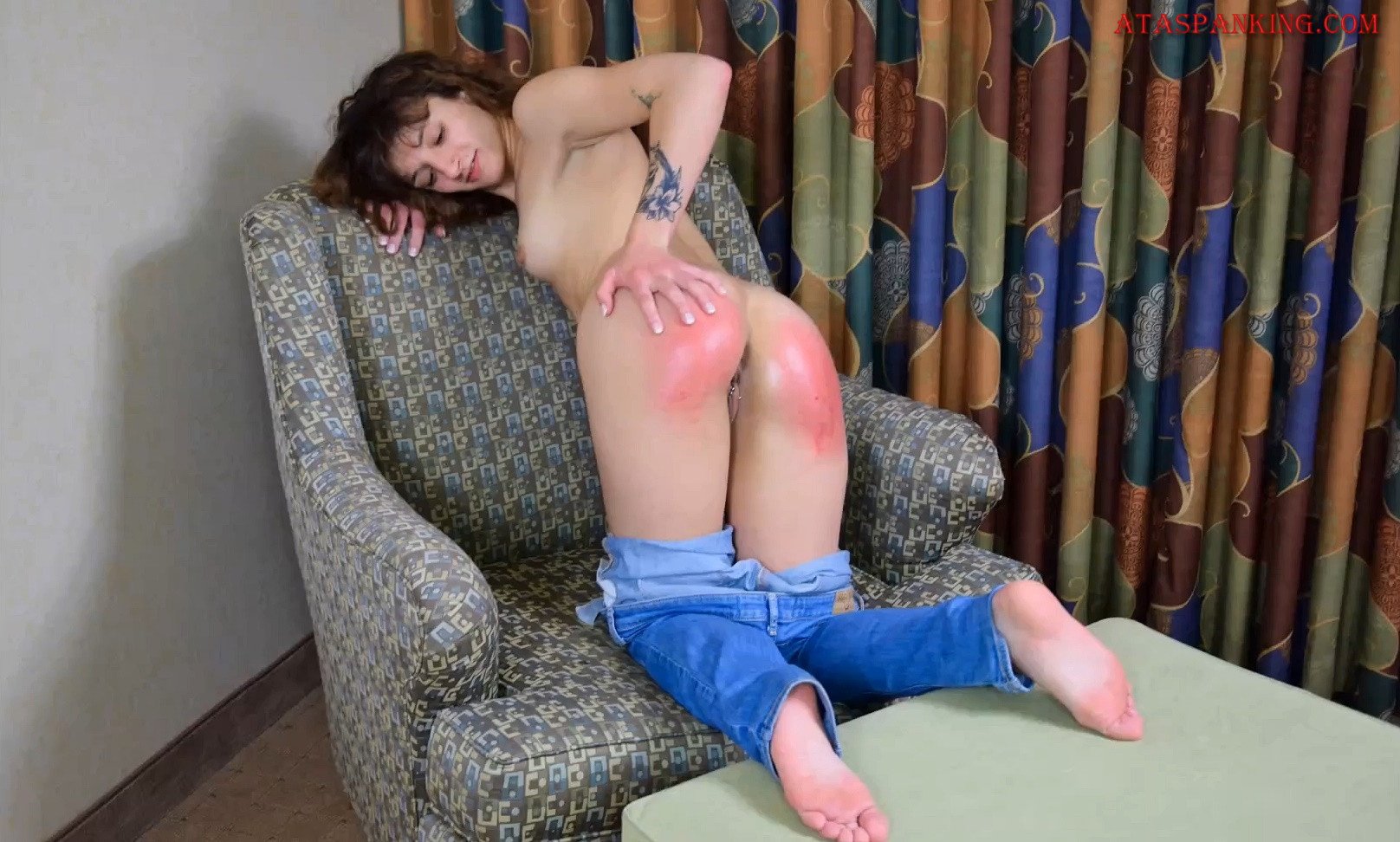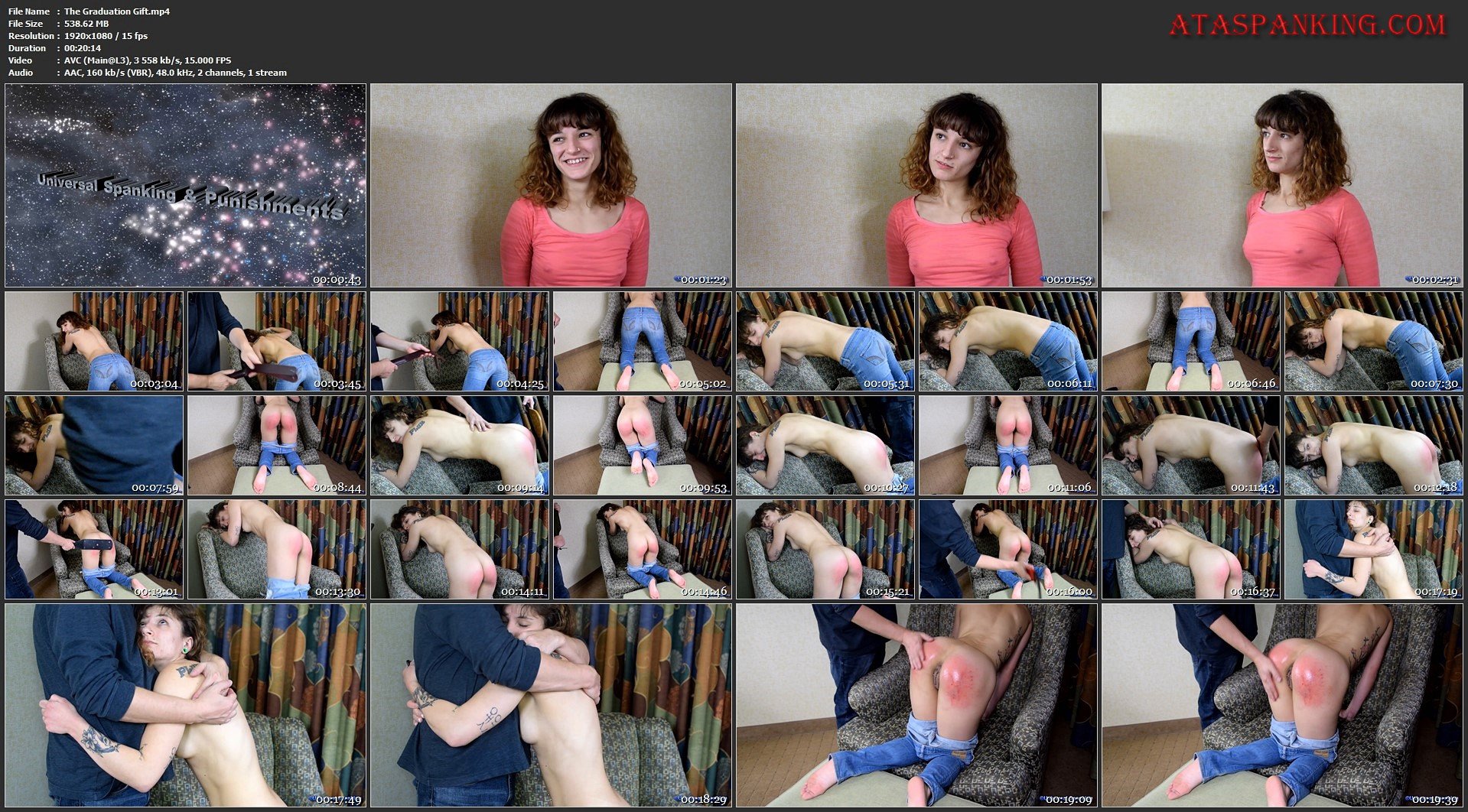 In Part 1 of "Spankings at Uncle's House: The Indecent Niece", Dakota Marr was making bad choices and lying to her Uncle Rick, this lead to some very painful spankings that would cause Dakota to sit uncomfortably for days!
Here in part 2 titled "The Graduation Gift", Dakota has come a long way, in fact she has been accepting her weekly punishment spankings from her Uncle Rick, and she's now graduated with superb grades. Dakota has done so well as a matter of fact that her Uncle Rick is going to give her a gift,…a new car!!! However, before Uncle Rick hands over the key, Dakota must assume the position and take her final weekly punishment spanking before driving off to college.
The spanking punishment starts out with Dakota topless and in jeans, kneeling in a chair, and taking a nice long strapping! There's something about a girl topless in jeans, and Dakota does her best to be obedient and hold in place while the strokes are laid in. Next, A long lexan paddle with holes is used, this is Dakota's final weekly spanking punishment before the next part of her life begins, so Uncle Rick wants her to remember this session for as long as she lives. The lexan paddle is followed up by swats with a Jokari wooden paddle that has holes drilled in it, and this paddling is on the bare cheeks, causing the proud girl to struggle and cry out!
There is no shame in crying out though as Dakota has become a good girl, she has taken to heart the lessons that corporal punishment can teach, now she just must get through this final hard session. The last implements are butt burners and all very painful. Dakota has to endure a rubber strap with holes, another wooden paddle with holes, and then finally a very heavy rubber strap that also has holes, all on her bare red bottom! This truly is a video to see as we celebrate the values of a hard spanking, and the success that regular punishments can bring to a young lady.
Universal Spanking and Punishments
File Name : The Graduation Gift.mp4
File Size : 538.62 MB
Resolution : 1920×1080
Duration : 00:20:14
Video : AVC, 3 558 kb/s, 15.000 FPS
Audio : AAC, 160 kb/s (VBR), 48.0 kHz, 2 channels, 1 stream
http://212.162.153.174/8283f4dce0f162c5/The_Graduation_Gift.mp4