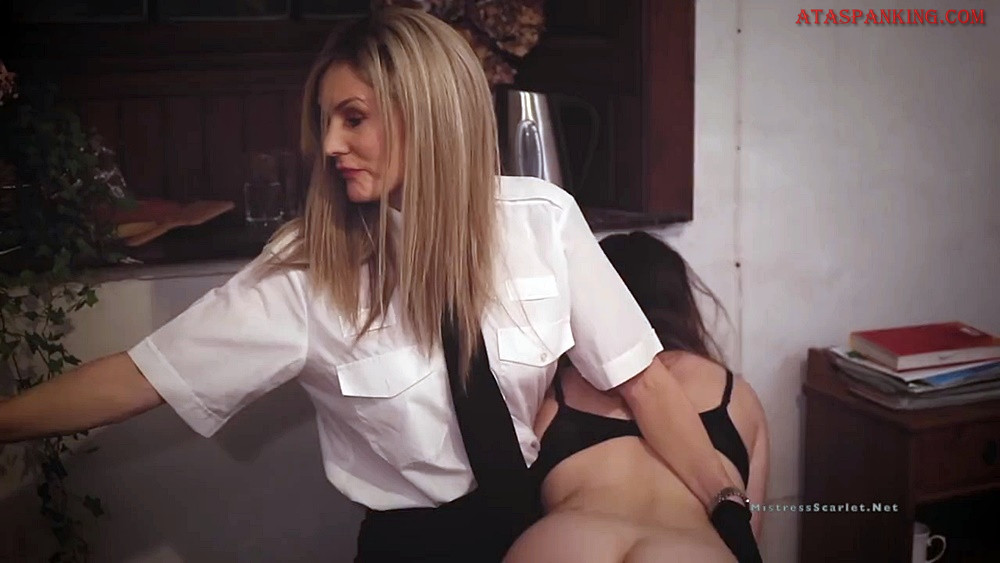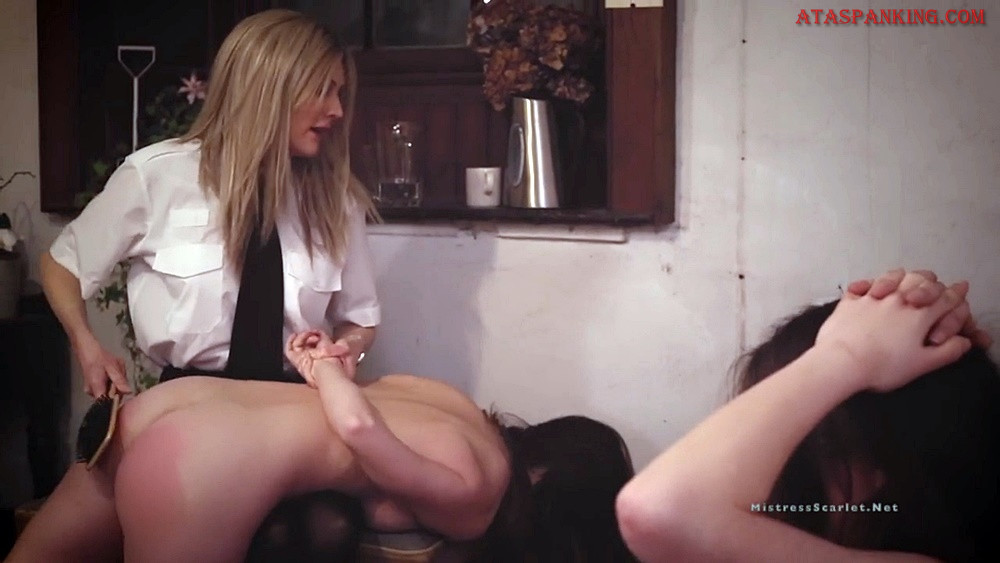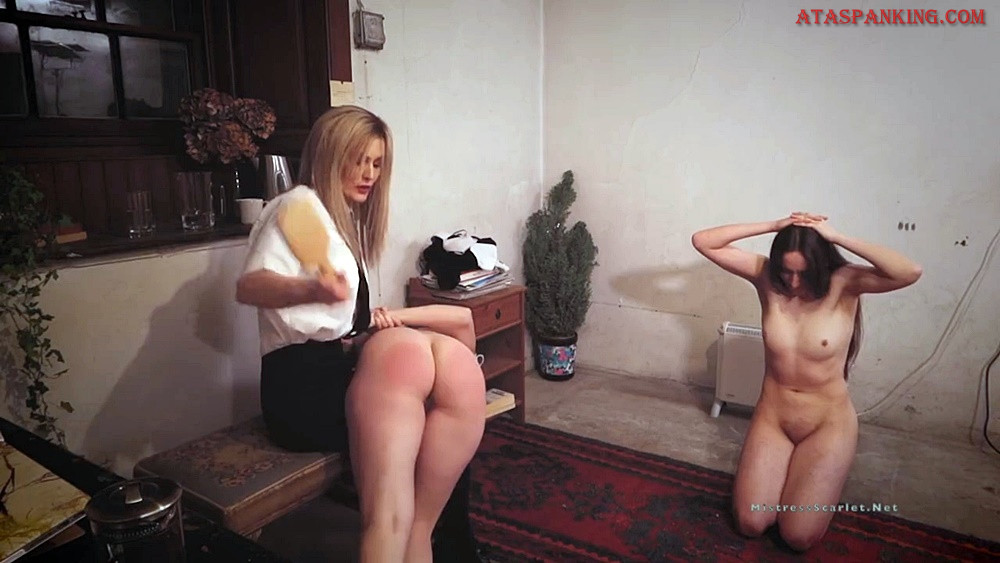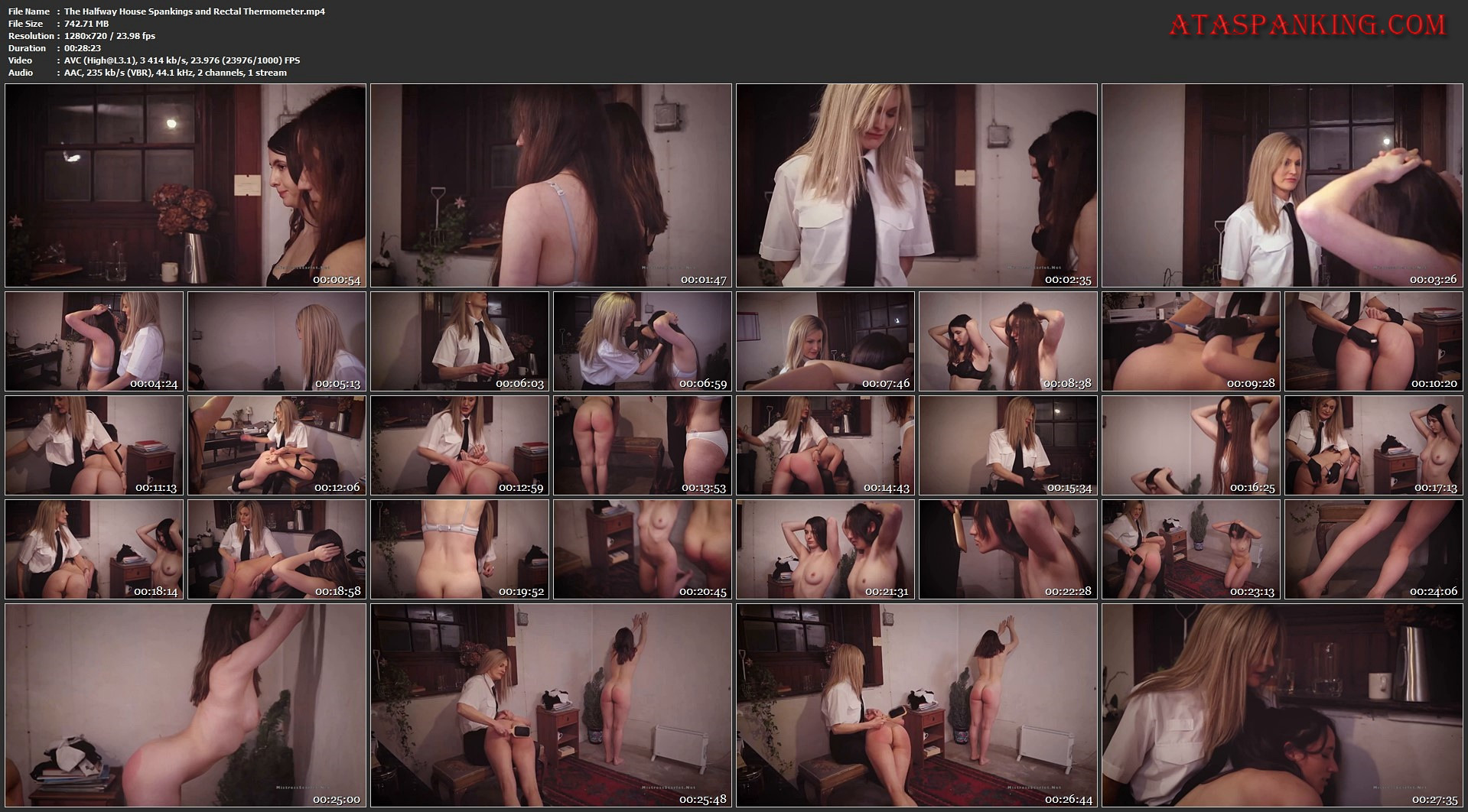 Two new residents have arrived at Warden Scarlet's Halfway House direct from prison. The Warden sets out her rules and lets the girl know not to think that they are free of discipline and that they must follow her strict rules, otherwise they will face painful consequences and humiliation.
The Warden proceeds to inspect the girls, roughly lowering their leggings to give them a medical test, she wants to ensure that the girls are not bringing any filthy diseases into her institution. Each girl is put over the Wardens knee to have their temperature taken with the rectal thermometer, much to their obvious humiliation and anguish.
To show the inmates what happens when they do not follow her instruction to the letter, each girl is soundly spanked over the Wardens knee before being stripped. When one girl is stupid enough to give the Warden a cheeky comment, the Warden pulls her back across her lap for another painful spanking.
With both girls naked and on their knees with their hands on their head, the Warden informs them that they need to be trained to respect her and her methods, and now they will learn to respect the hairbrush. Each are instructed to kiss the hard wooden hairbrush before receiving a very painful hairbrush spanking over the Wardens knee while they plead for leniency. Only once they stated that they respect the hairbrush are they allowed off the Wardens knee to stand facing the wall with their bright red bottoms on show.
The Warden is not finished with these two miscreants.
File Name : The Halfway House Spankings and Rectal Thermometer.mp4
File Size : 742.71 MB
Resolution : 1280×720
Duration : 00:28:23
Video : AVC, 3 414 kb/s, 23.976 (23976/1000) FPS
Audio : AAC, 235 kb/s (VBR), 44.1 kHz, 2 channels, 1 stream
http://95.215.205.103/8752c29292a049b8/The_Halfway_House_Spankings_and_Rectal_Thermometer.mp4