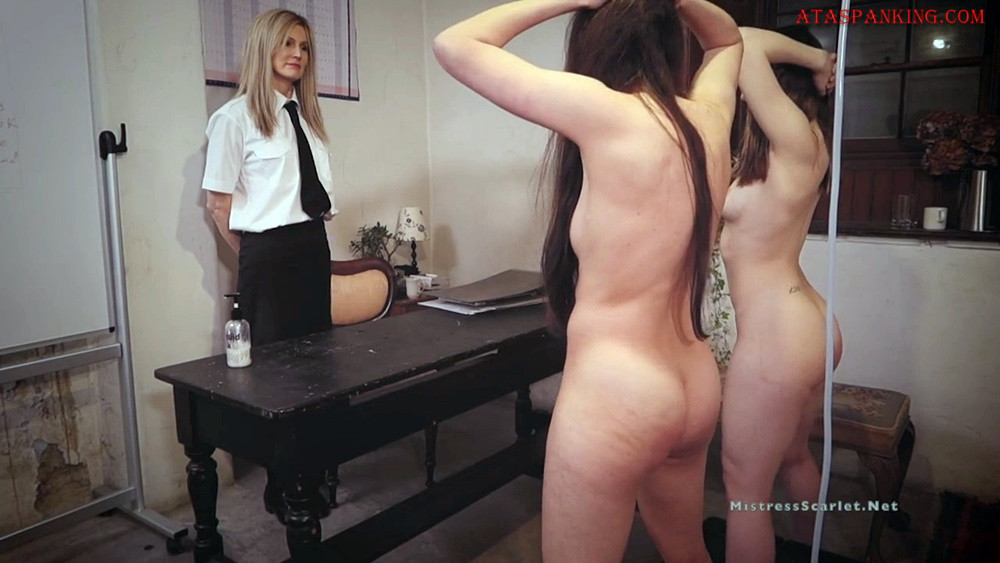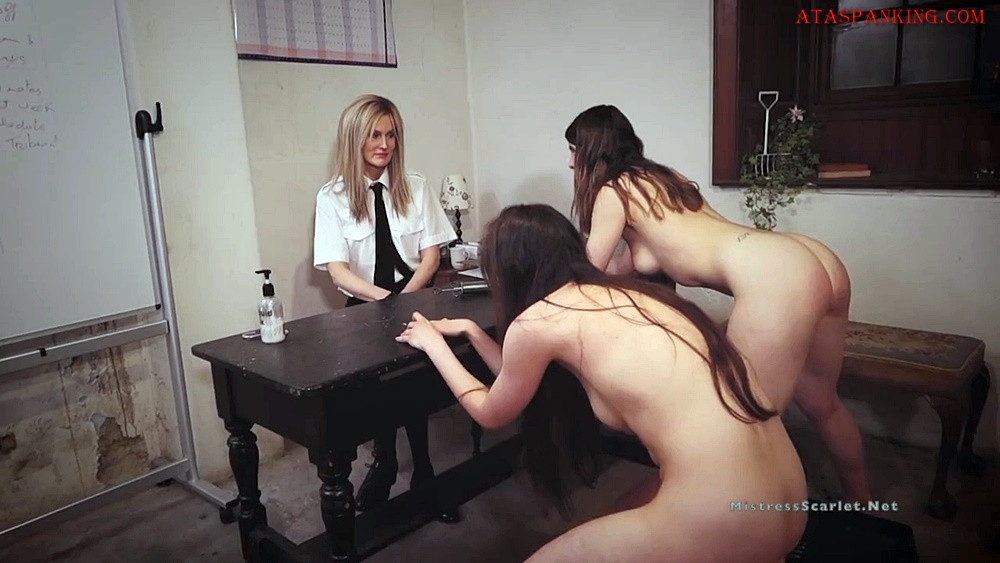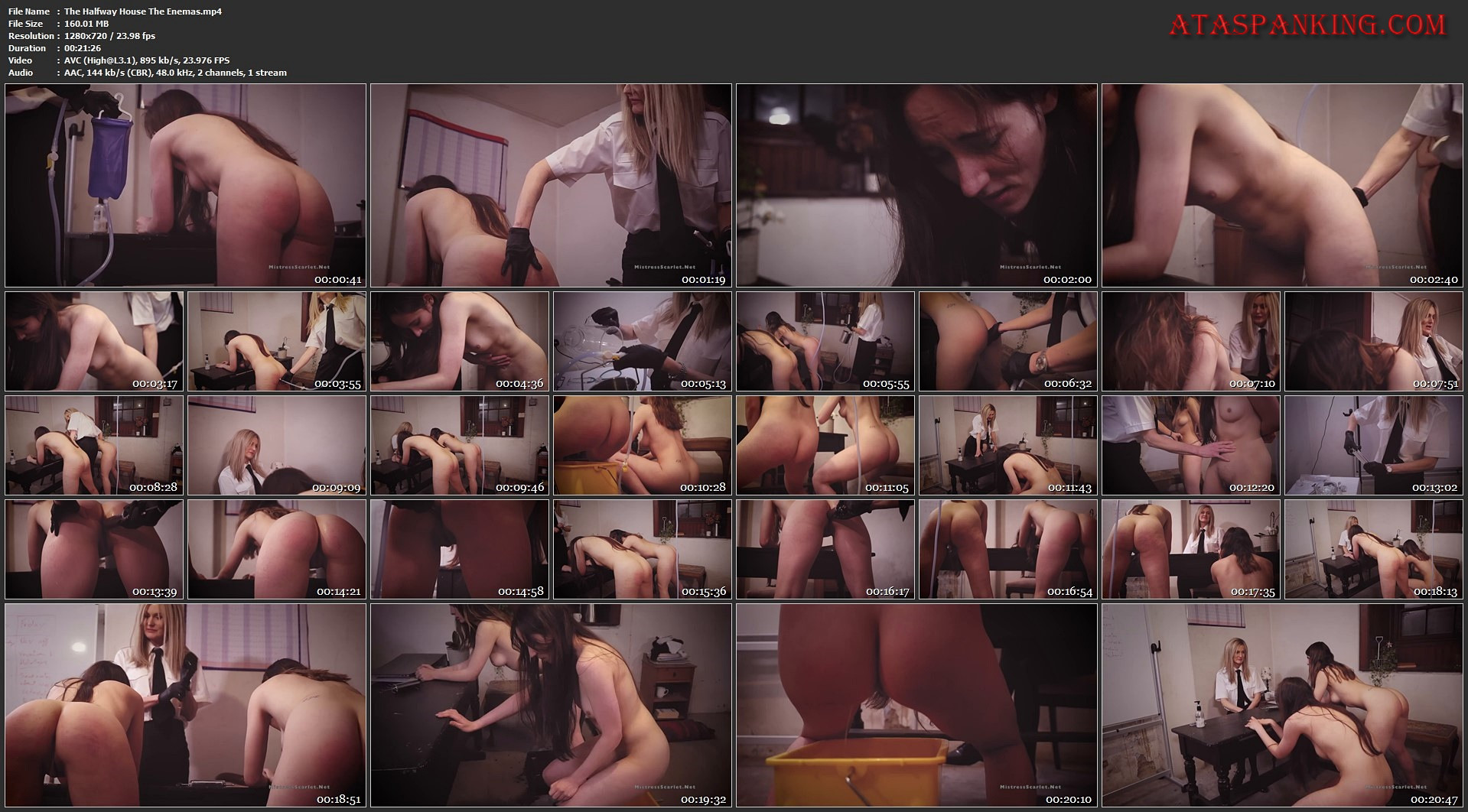 Two new residents have arrived at Warden Scarlet's Halfway House direct from prison. The Warden sets out her rules and lets the girl know not to think that they are free of discipline and that they must follow her strict rules, otherwise they will face painful consequences and humiliation.
After the girls have been stripped and their painful spankings and strapping have been administered, and they have been intimately inspected for contraband, the Warden declares that she must ensure that her girls are impeccably clean, inside and outside. The Warden does not want any filthy disease brought into her institution.
Each girls is told in turn to bend over and put their elbow on the desk, as the warden fills up the enema and lubricates their holes before pushing the hose inside them. Relax, the Warden says, and just let the water flow. The girls faces show their discomfort and embarrassment as the full enema enters them.
Once both have been administered the Warden sits at her desk and taunts the girls as they retain their enemas. The Warden decides to torment and humiliate them by making them squat deep and ensure that they do not let any of the enema water escape from their holes.
Additional waters is administered to each girl via the stainless steel enema syringe, until the water starts to flow out of them.
Finally, the girls cannot hold the water anymore and beg to be realised. Each squats over their enema buckets and trays in turn and expels their enema, while the warden watches.
Each girl has been throughly broken and humiliated by the wardens sadistic treatment and are dismissed, naked, to their new napping quarters.
File Name : The Halfway House The Enemas.mp4
File Size : 160.01 MB
Resolution : 1280×720
Duration : 00:21:26
Video : AVC, 895 kb/s, 23.976 FPS
Audio : AAC, 144 kb/s (CBR), 48.0 kHz, 2 channels, 1 stream
http://95.215.205.103/8ae5c64a63a243d5/The_Halfway_House_The_Enemas.mp4