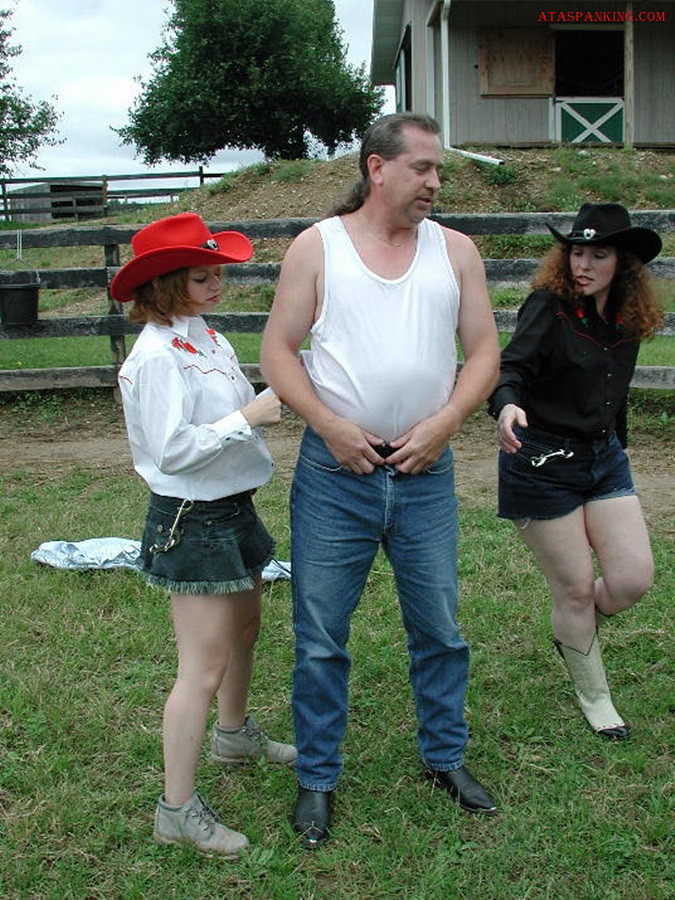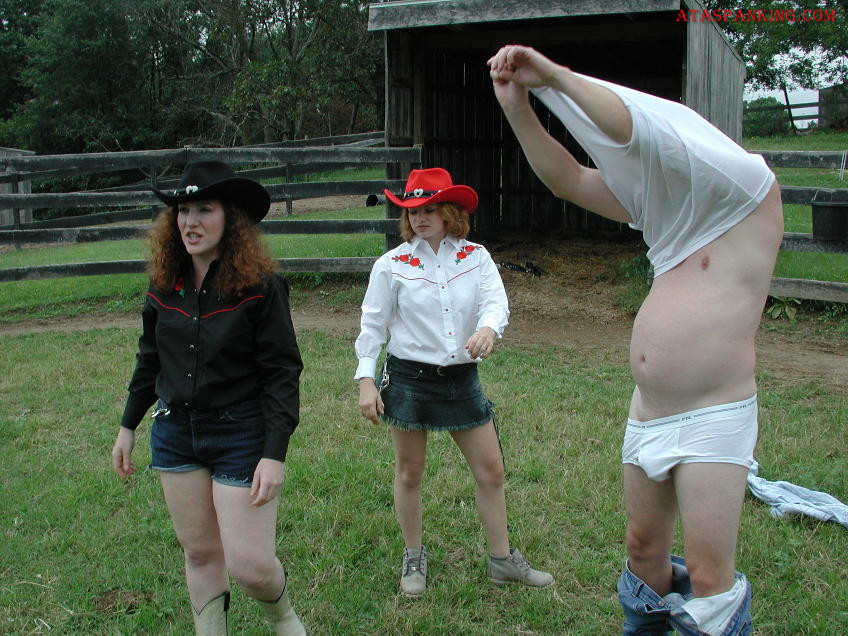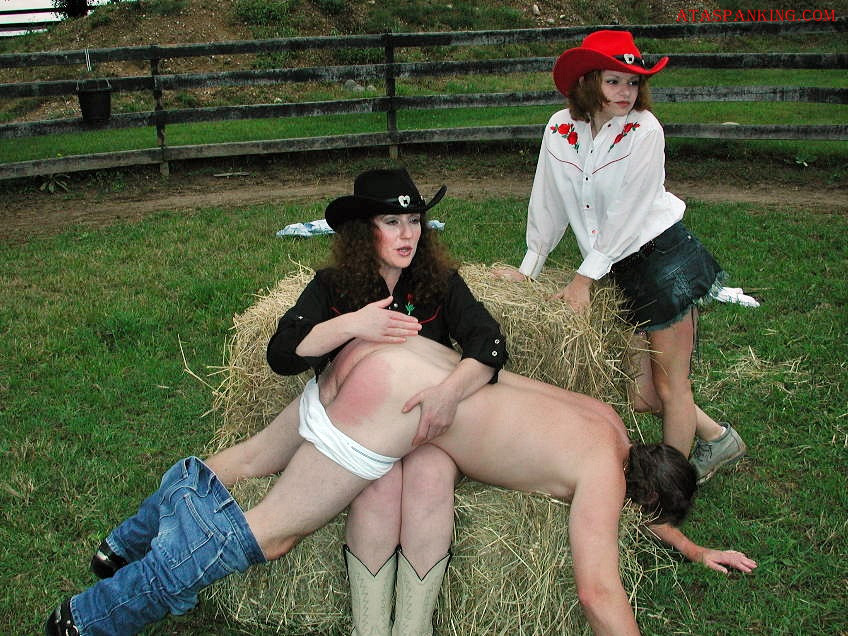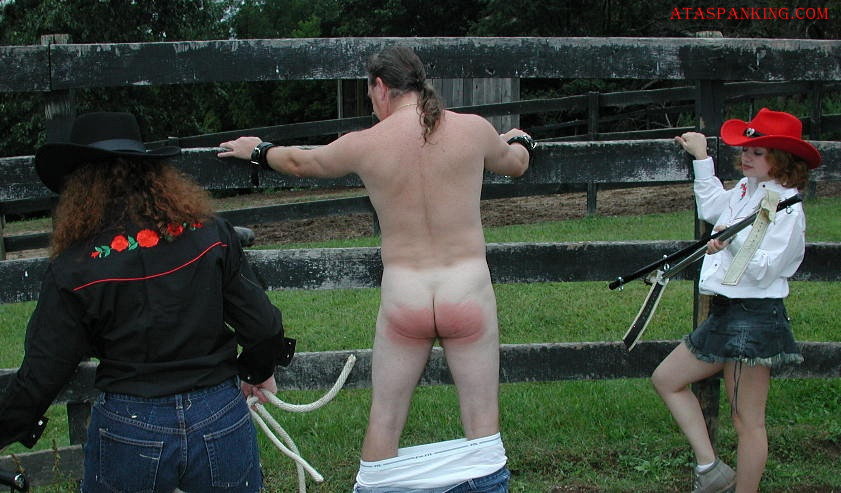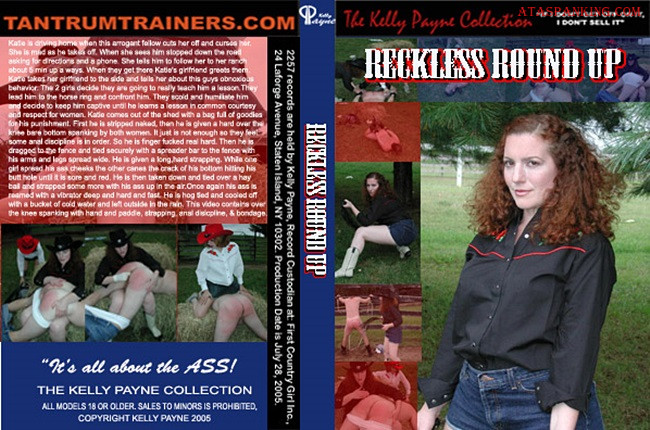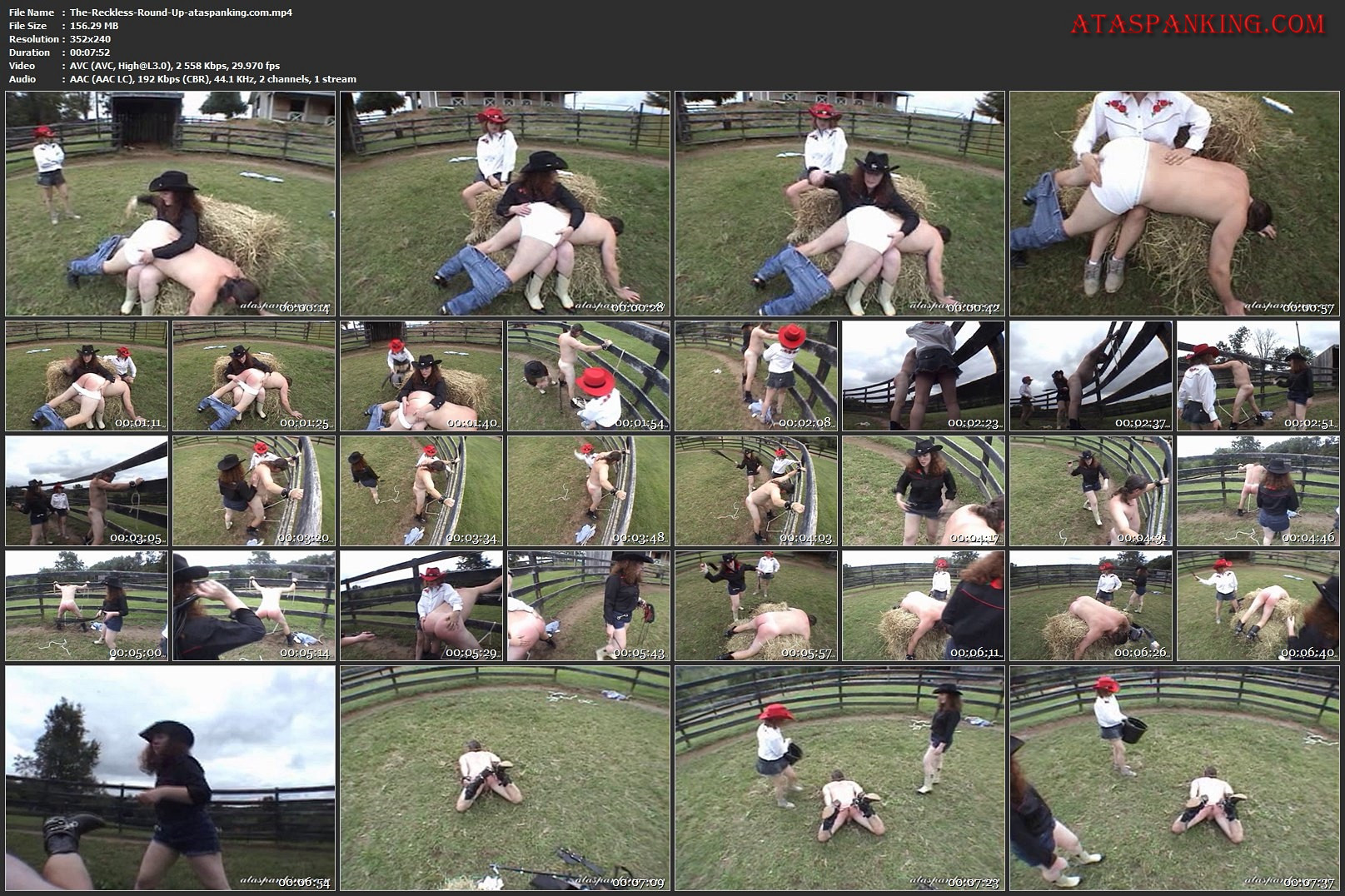 Katie is driving home when this arrogant fellow cuts her off and curses her. She is mad as he takes off. When she sees him stopped down the road asking for directions and a phone. She tells him to follow her to her ranch about 5 min up a ways. When they get there Katie's girlfriend greets them. Katie takes her girlfriend to the side and tells her about this guys obnoxious behavior. The 2 girls decide they are going to really teach him a lesson. They lead him to the horse ring and confront him.
They scold and humiliate him and decide to keep him captive until he learns a lesson in common courtesy and respect for women. Katie comes out of the shed with a bag full of goodies for his punishment. First he is stripped naked, then he is given a hard over the knee bare bottom spanking by both women. It just is not enough so they feel some anal discipline is in order. So he is finger fucked real hard. Then he is dragged to the fence and tied securely with a spreader bar to the fence with his arms and legs spread wide.
He is given a long,hard strapping. While one girl spread his ass cheeks the other canes the crack of his bottom hitting his butt hole until it is sore and red. He is then taken down and tied over a hay bail and strapped some more with his ass up in the air.Once again his ass is reamed with a vibrator deep and hard and fast. He is hog tied and cooled off with a bucket of cold water and left outside in the rain. This video contains over the knee spanking with hand and paddle, strapping, anal disicpline, & bondage.
Archivos.Spanking.Club, Femdom, Kelly Payne, Kelly Payne Collection, Private
File Name : The-Reckless-Round-Up-ataspanking.com.mp4
File Size : 156.29 MB
Resolution : 352×240
Duration : 00:07:52
Video : AVC (AVC), 2 558 Kbps, 29.970 fps
Audio : AAC (AAC LC), 192 Kbps (CBR), 44.1 KHz, 2 channels, 1 stream
http://212.162.153.174/94dcfc55f6a8cd8e/The-Reckless-Round-Up-ataspanking.com.mp4