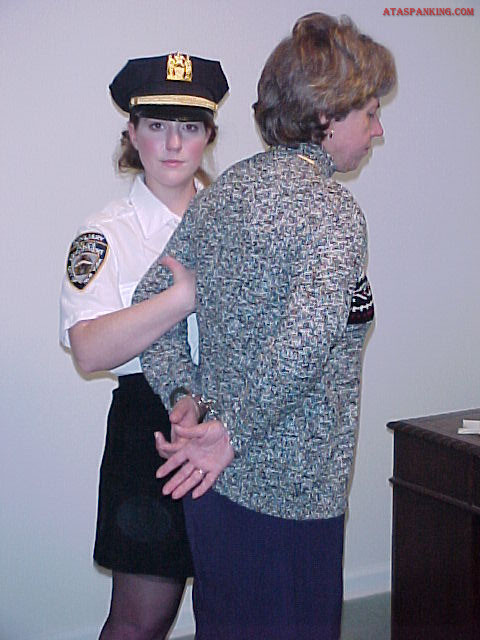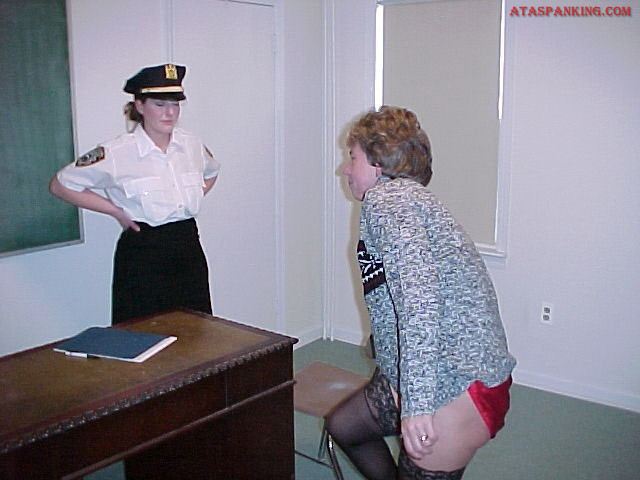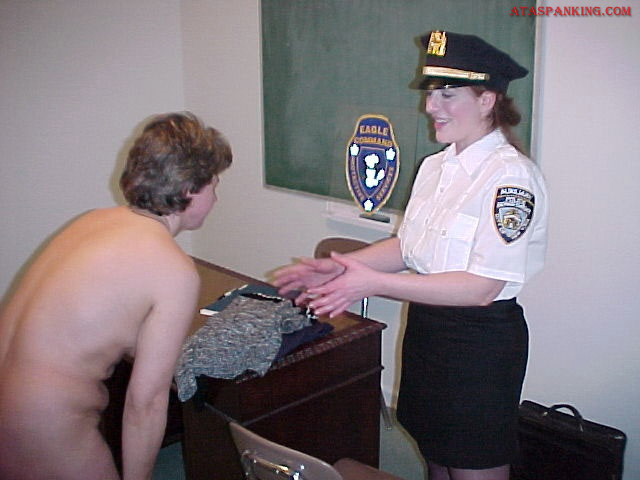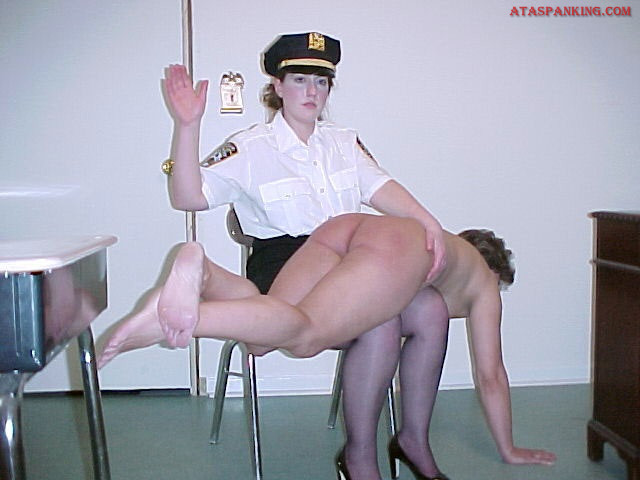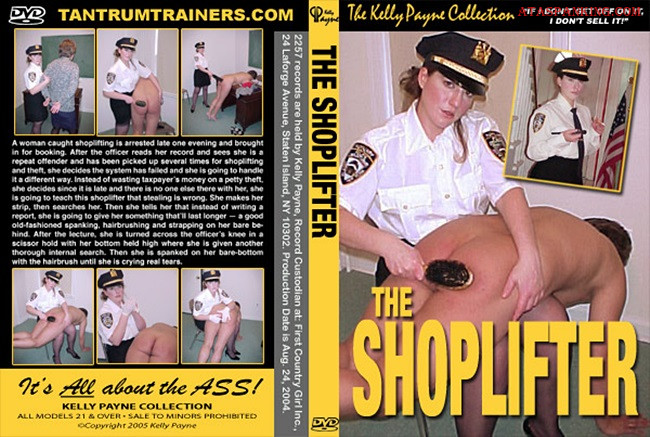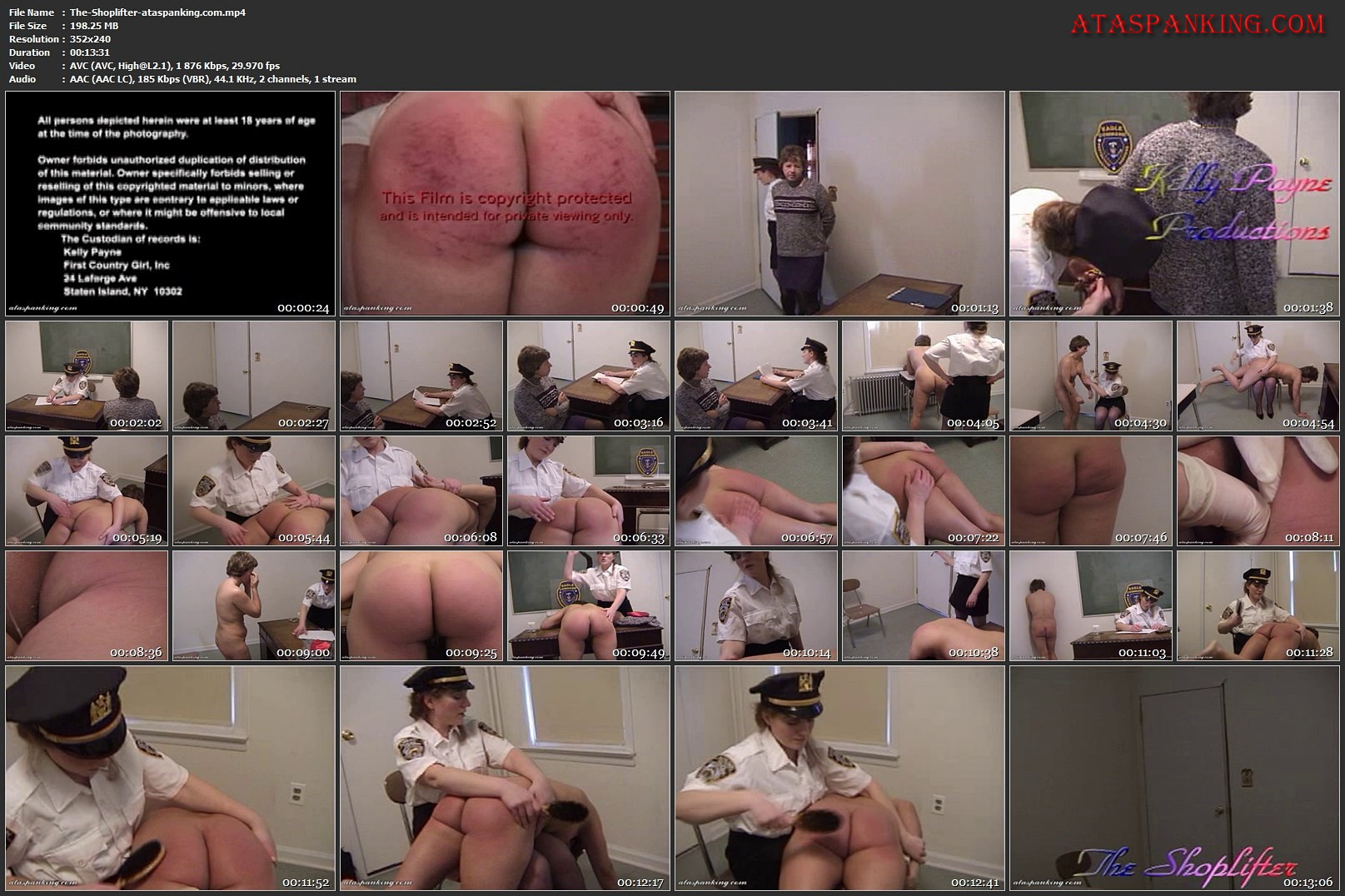 A woman caught shoplifting is arrested late one evening and brought in for booking. After the officer reads her record and sees she is a repeat offender and has been picked up several times for shoplifting and theft, she decides the system has failed and she is going to handle it a different way.
Instead of wasting taxpayer's money on a petty theft, she decides since it is late and there is no one else there with her, she is going to teach this shoplifter that stealing is wrong. She makes her strip, then searches her. Then she tells her that instead of writing a report, she is going to give her something that'll last longer — a good old-fashioned spanking, hairbrushing and strapping on her bare be-hind.
After the lecture, she is turned across the officer's knee in a scissor hold with her bottom held high where she is given another thorough internal search.
Then she is spanked on her bare-bottom with the hairbrush until she is crying real tears.
Archivos.Spanking.Club, Kelly Payne Collection, Private
File Name : The-Shoplifter-ataspanking.com.mp4
File Size : 198.25 MB
Resolution : 352×240
Duration : 00:13:31
Video : AVC (AVC), 1 876 Kbps, 29.970 fps
Audio : AAC (AAC LC), 185 Kbps (VBR), 44.1 KHz, 2 channels, 1 stream
http://95.215.205.103/ed62989003d1e9f6/The-Shoplifter-ataspanking.com.mp4