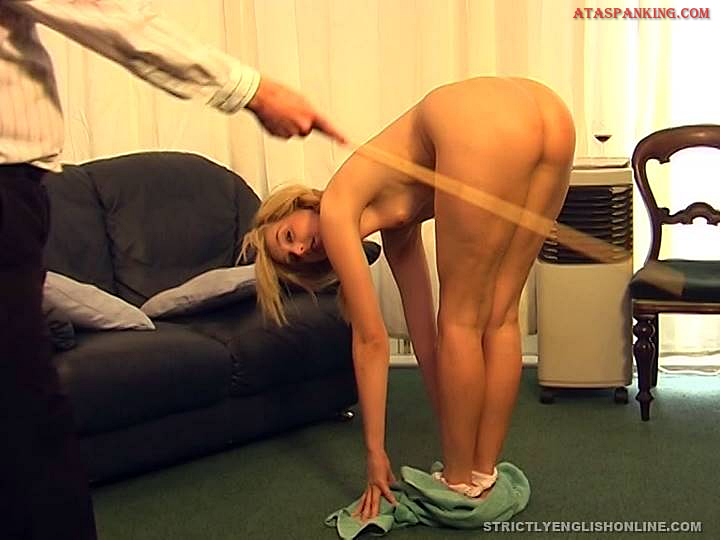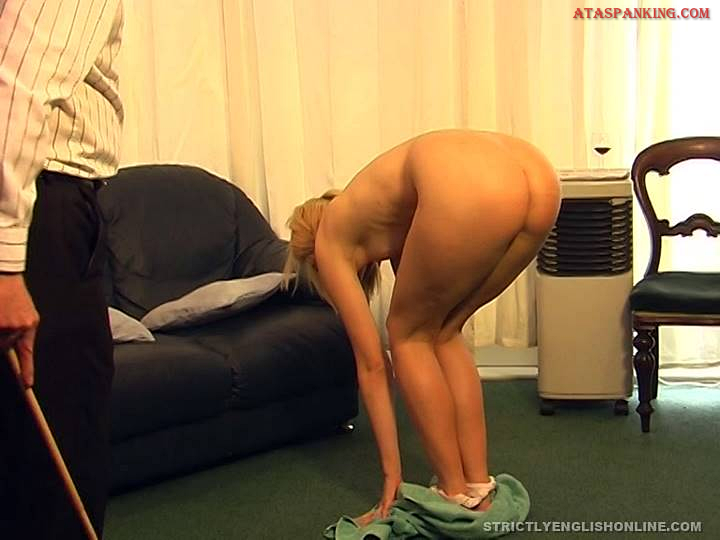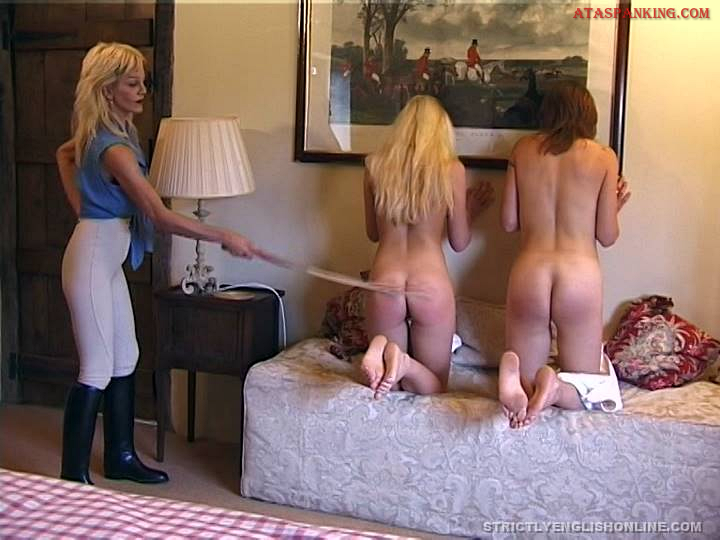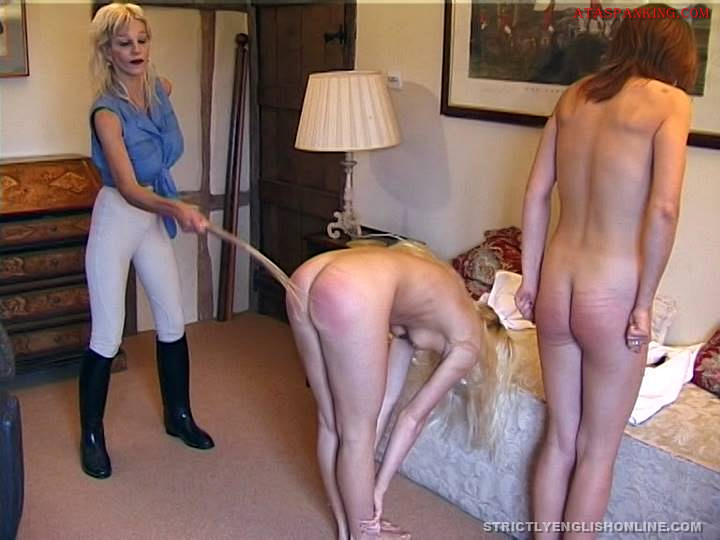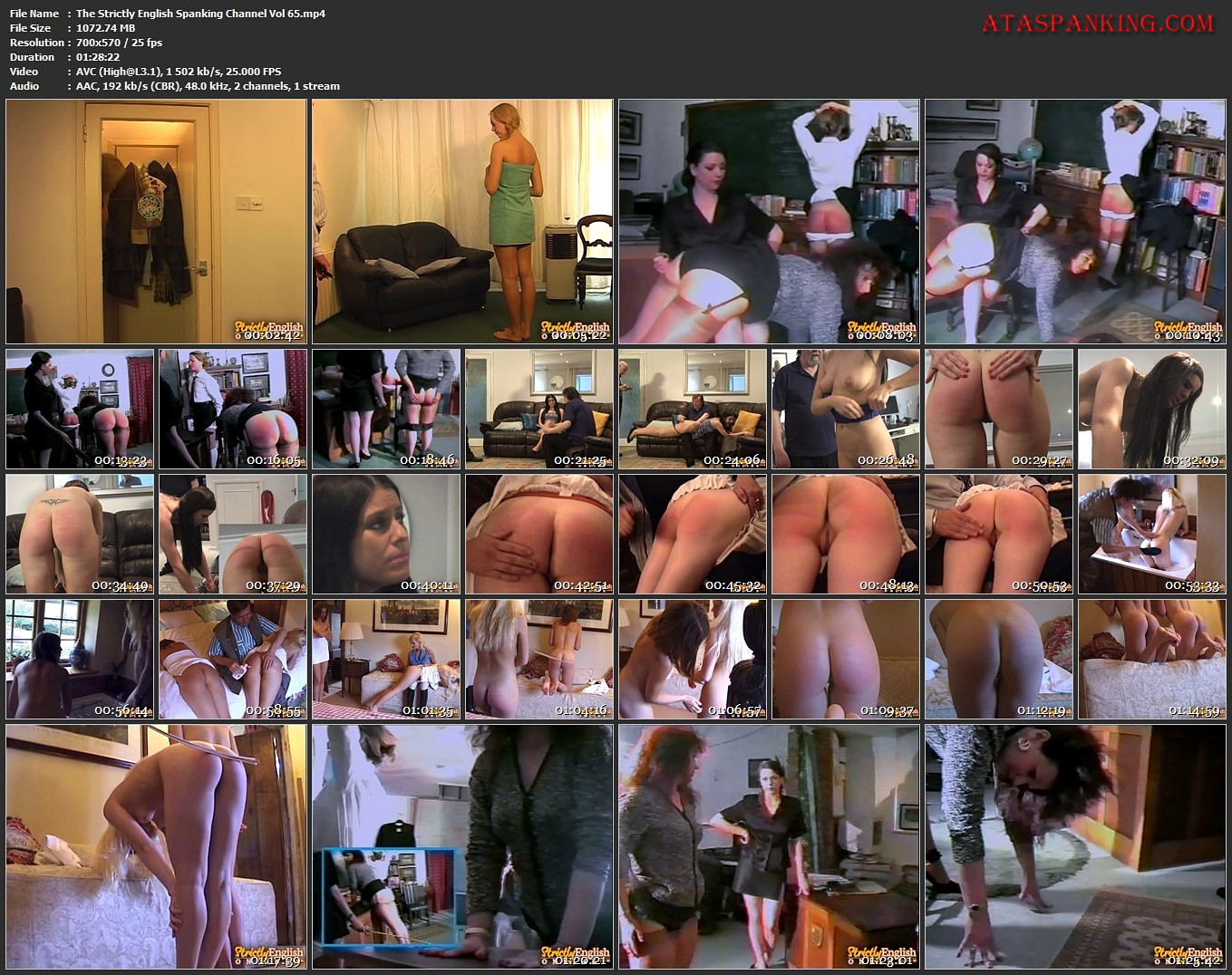 Clip 1 – 'The Lost Tape' Part 1 – The long awaited 'Lost tapes' of Amelia Jane Rutherford from 10 years ago. Amelia jane gets her first ever 'cold' caning (no spanking beforehand to warm up her bum), followed by a spanking.
Clip 2 – Like Mother Like Daughter Part 4 – Now Miss Chambers deals with Mrs Hunter Ford, starting with an OTK spanking, and then the strap.
Clip 3 – 'While the Cat's Away' Part 5 – Steve returns from his business trip and tackles Chloe about a speeding ticket inccurred while he was out of the country that could only meen that Chloe had taken his car and driven well over the speed limit. It also seems that she had been drinking at the time. This calls for a very severe punishment, spanking and the cane.
Clip 4 – Behind The Curtains Volume 6 Part 2 – Sharon and new girl Sharalyn continue to be spanked by the assembled guests.
Clip 5 – The Birchington Files Volume 7 Scene 15 – A repeat (from an alternative camera angle) of the groundsman slippering Becky Jordan and Liz Simpson in bath and he then creams their bottoms. Lisa Lovett finds out the 2 girls had been spying on her and the maid spanking eahc other and so she now punishes them.
Clip 6 – Like Mother Like Daughter Part 5 – A severe caning for Mrs Hunter Ford.
Amelia Jane Rutherford, Becky Jordan, Catherine Corbett, Chloe, Elizabeth Simpson, Mrs Hunter-Ford, Sharon, Suzi Martell
File Name : The Strictly English Spanking Channel Vol 65.mp4
File Size : 1072.74 MB
Resolution : 700×570
Duration : 01:28:22
Video : AVC, 1 502 kb/s, 25.000 FPS
Audio : AAC, 192 kb/s (CBR), 48.0 kHz, 2 channels, 1 stream
http://95.215.205.103/8cde83513b7a60d9/The_Strictly_English_Spanking_Channel_Vol_65.mp4