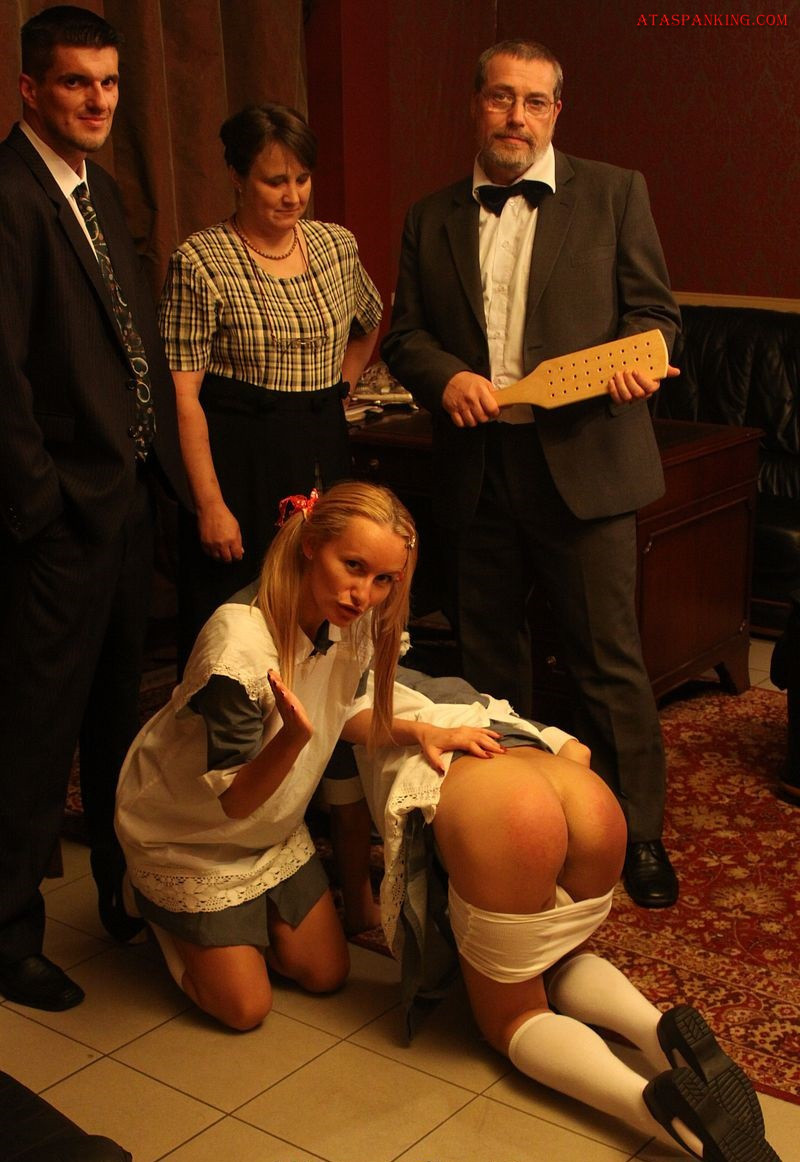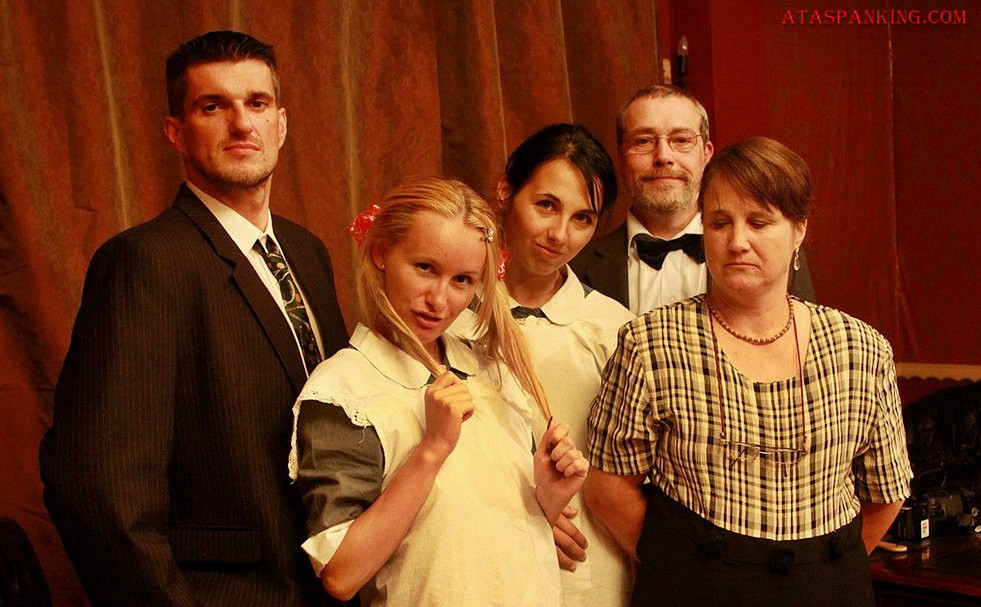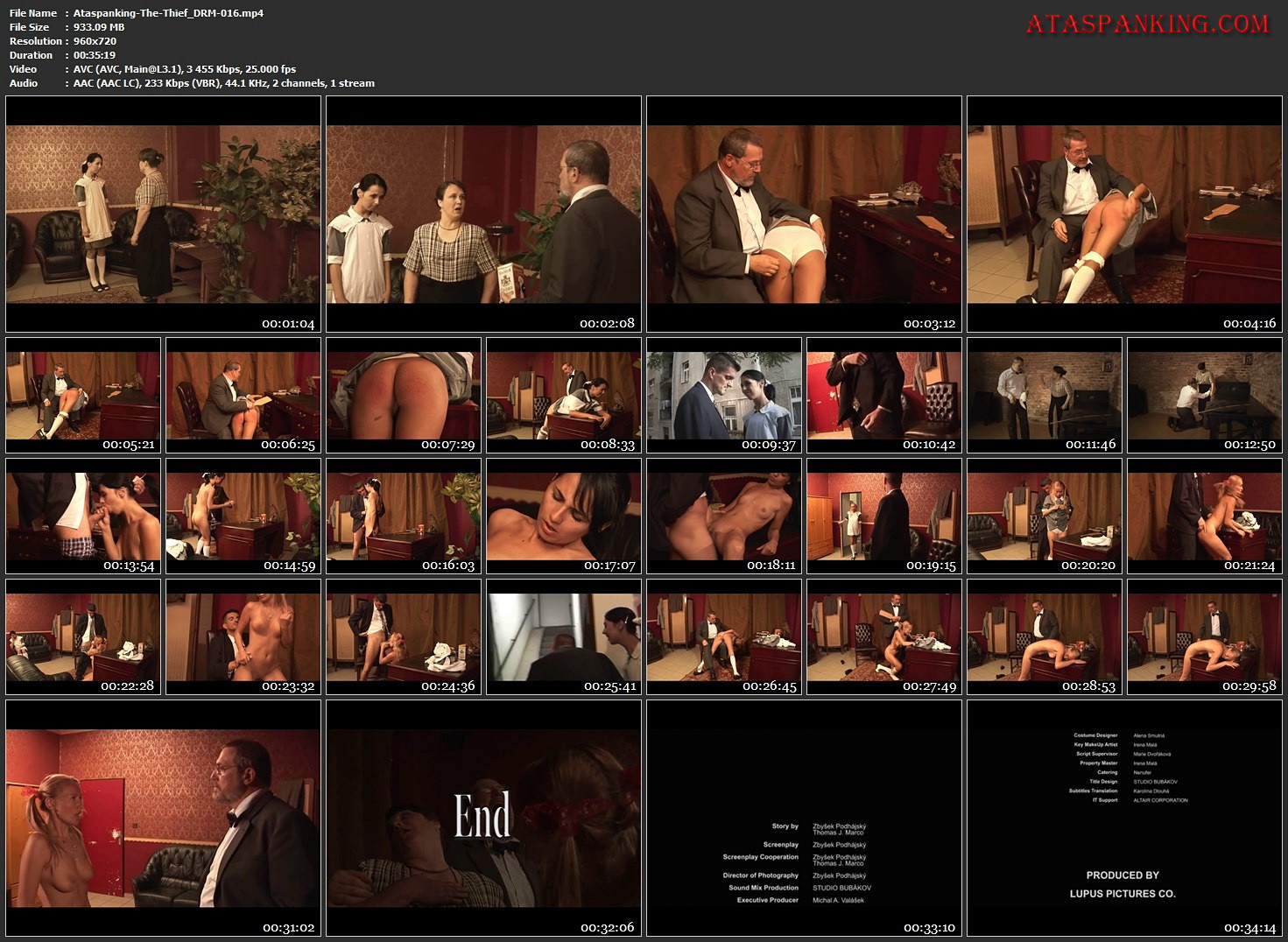 Dear viewers,
In the last movie we presented you a boarding school in which a strict governess was ruling strictly by her paddle, and a janitor ruling by his… whatever…
The janitor doesn't work in this school anymore and the paddle was handed over directly to the school's headmaster. And this time the governess is sending him another guilty girl in a school uniform – and it's not her first time.
What else can she expect in headmaster's office than a rigid punishment? The headmaster bends the student over his knee, puts off her panties and his strong strict hand starts causing devastation to her bare bottom.
The poor girl tries to fight, kicking her legs, screaming and begging – but that's not all, the worst thing is just about to come! The sobbing girl has to bend over the table, stick up her bottom and get ready for a harsh paddling! She cries and begs – but in vain – she gets what she deserves – and she has to count the strokes!
No doubt this girl has got what she deserved – not only for the smoking, but also for what follows…
As a revenge for her punishment, she tells her cunning boyfriend where the headmaster keeps the school cashbox – and after taking him to headmaster's office and showing him where he keeps the money, she doesn't hesitate to get naked and have sex on the same table she was previously punished at.
But suddenly – someone is knocking at the door – and a new student enters the room – a small cute blonde with two ponytails. Luckily both got dressed in time!
The governess is sending the new student to the headmaster to receive a punishment – and the thief who doesn't feel surprised, promptly takes over the situation. 'Of course you will be punished, girlie! Get naked!'
She certainly has never experienced such punishment – she has to fulfill all the wishes of this depraved womanizer – in front of her schoolmate's eyes!
Would you like to find out, what the real headmaster is going to do after coming back to his office, finding a naked girl kneeling on the floor? After he finds out what happened?
Yes, he grasps this screaming and fighting naked girl, bends her over his knee and spanks her bottom red! And after this she has to bend over the table – and receives a proper paddling!
Do you want to know how this is going to end? So watch our new movie 'The Thief'!
File Name : DRM-016.mp4
File Size : 933.09 MB
Resolution : 960×720
Duration : 00:35:19
Video : AVC (AVC), 3 455 Kbps, 25.000 fps
Audio : AAC (AAC LC), 233 Kbps (VBR), 44.1 KHz, 2 channels, 1 stream