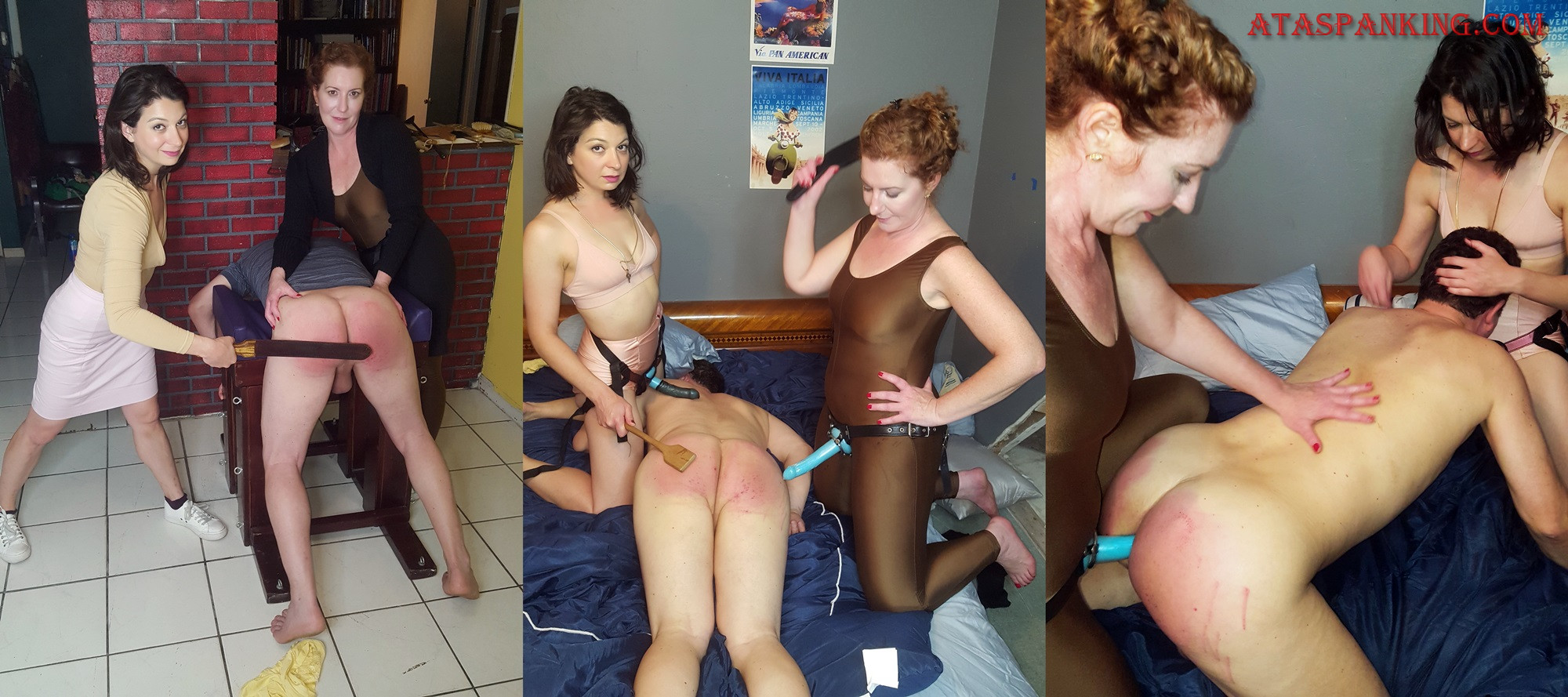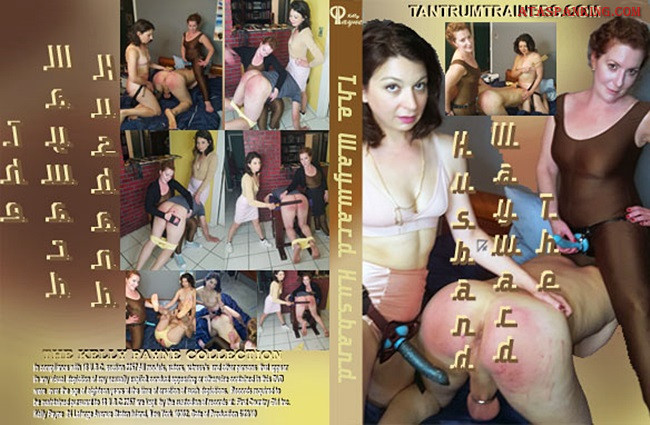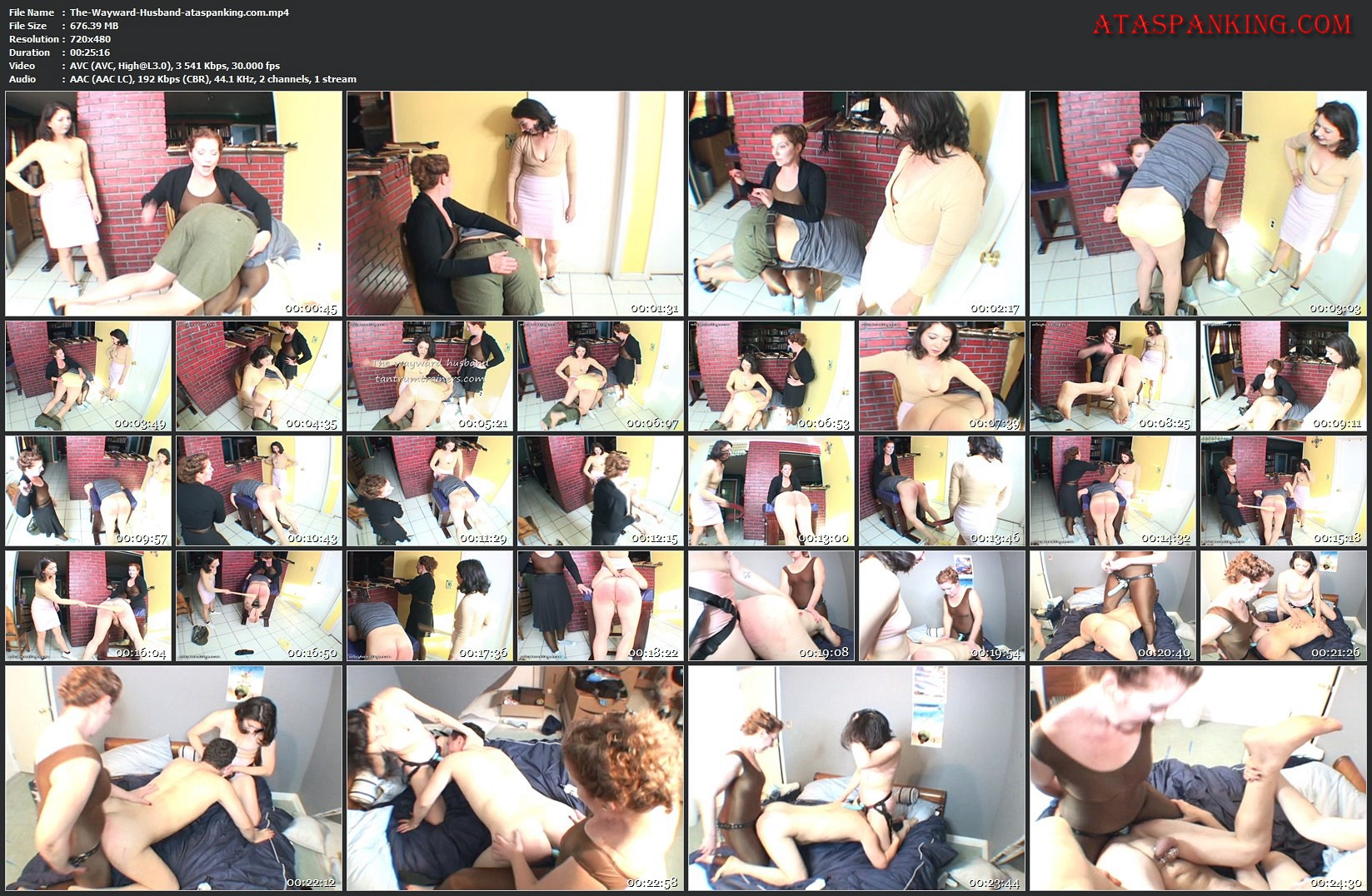 Miss Lola has been having alot of trouble with her husbands irresponsibility when it comes to chores and his work. She complains that he never listens and brushes her off placating her whenever he can. He wanders after work and does not tell her where he goes and then argues with her when he returns home. After weeks of this behavior she called me for some advice. I told her to come over now with her husband not to wait another minute. Upon their arrival I could see her husband had an attitude and a problem with respect. I grabbed his ear and made it clear he was here for punishment.
That I do not argue I finish arguments with hard over the knee spankings and that he was going to get one on his bare bottom. Not only by me but by his wife. We both spank him hard then a good strapping over the bench with a strap and a bunch of other implements. Miss Lola had brought some of her strap on toys and thought we could use them for punishment. After his brutal spanking we take him into the room for a good ass fucking. Each of us taking turns over and over.
Starring newcomer DOM Mistress Lola. She is magnificent.
Archivos.Spanking.Club, Femdom, Kelly Payne, Kelly Payne Collection, Private
File Name : The-Wayward-Husband-ataspanking.com.mp4
File Size : 676.39 MB
Resolution : 720×480
Duration : 00:25:16
Video : AVC (AVC), 3 541 Kbps, 30.000 fps
Audio : AAC (AAC LC), 192 Kbps (CBR), 44.1 KHz, 2 channels, 1 stream
http://212.162.153.174/7d4e1de1a5c5f629/The-Wayward-Husband-ataspanking.com.mp4