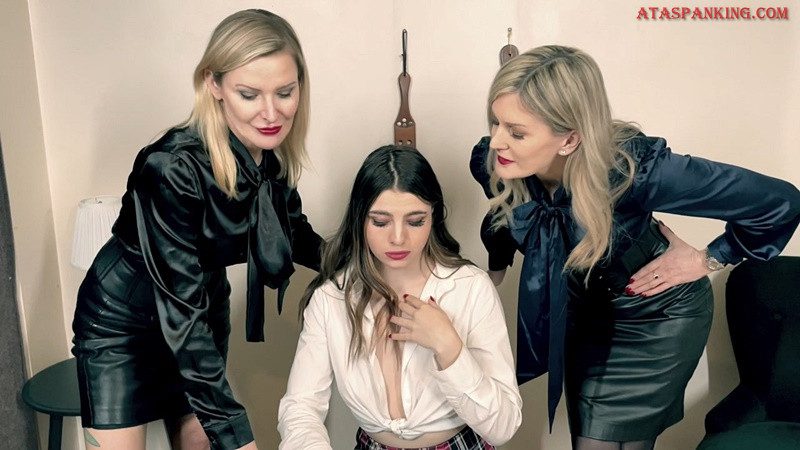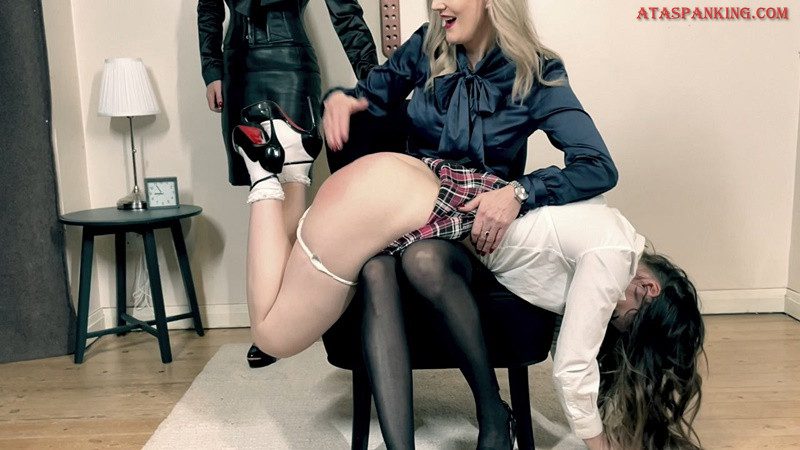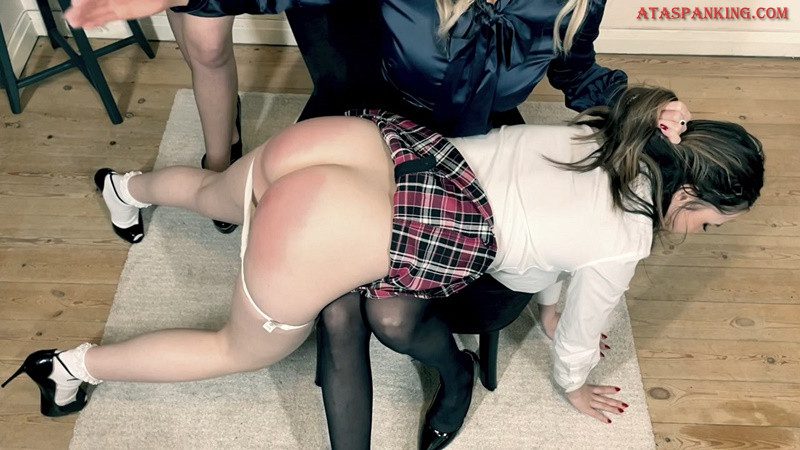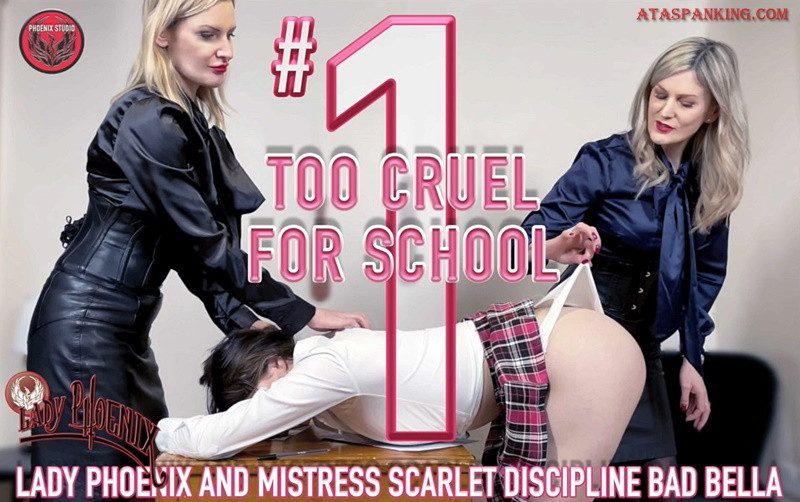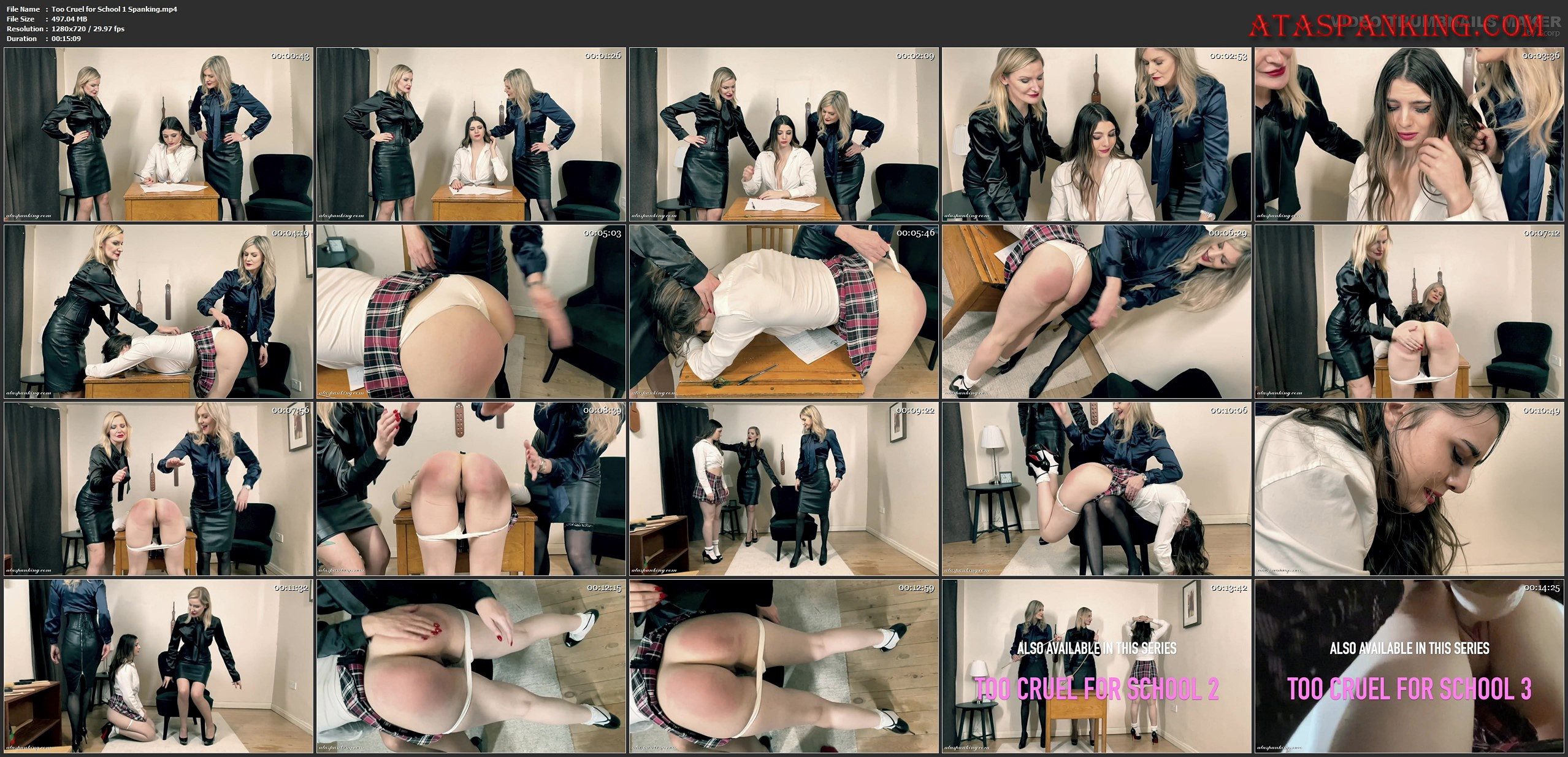 Bad Bella really doesn't do herself any favours. She thinks she will go to the school leavers' party tonight, but her strict teachers Lady Phoenix and Mistress Scarlet have other ideas. Being caught masturbating in class is a very serious misdemeanour! Down go her white panties while the two school Mistresses give Bella the spanking she needs to learn her lesson the hard way.
This is a four part series.
Here is part 1. Last day of school. You get to meet Bella, Mistress Scarlet and Lady Phoenix. Bella, dressed in her shortest tartan skirt, a very revealing white shirt, white cotton panties, lacey ankle socks and Loubiton heels its greeted by the two blonde Dommes coming through the door to come and check on the young woman to see if she is doing her lines.
They share similar attire of satin pussy-bow blouses, leather skirts, stockings, leather waist-cinchers and high heels.
Looking over the girls shoulder, they notice that she has written barely no lines. They give her the option of sitting and completing them or taking a shortcut which would be faster and meant that she could go to the leavers party…
Let's see what these ladies have in store for poor Bella…
Bella Bird, Lady Phoenix, Mistress Scarlet
File Name : Too Cruel for School 1 Spanking.mp4
File Size : 497.04 MB
Resolution : 1280×720
Duration : 00:15:09
http://95.215.205.103/7cd56461f011e6ac/Too_Cruel_for_School_1_Spanking.mp4
>>> Extended version Domina Scarlet <<<
>>> Extended version Highland Manor House <<<