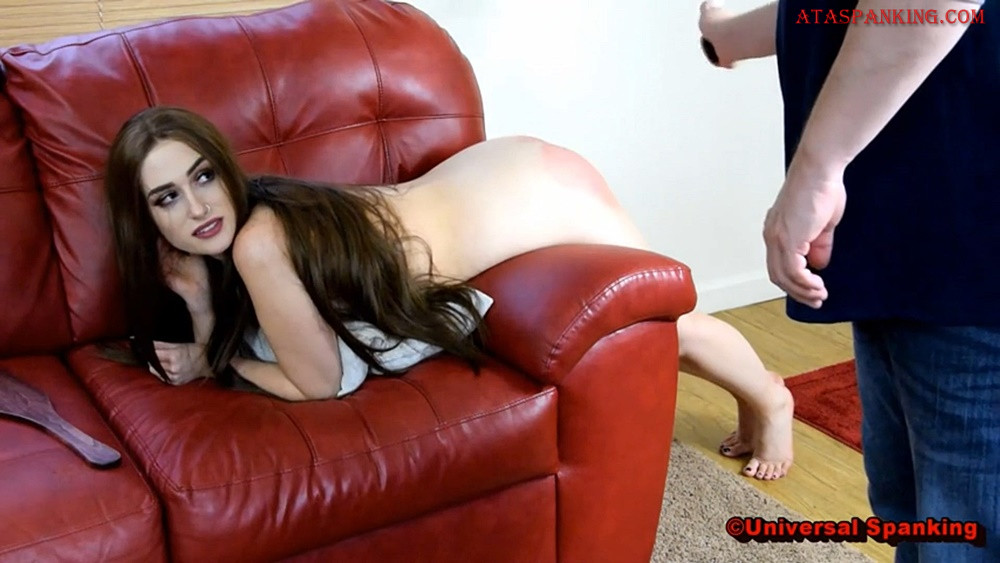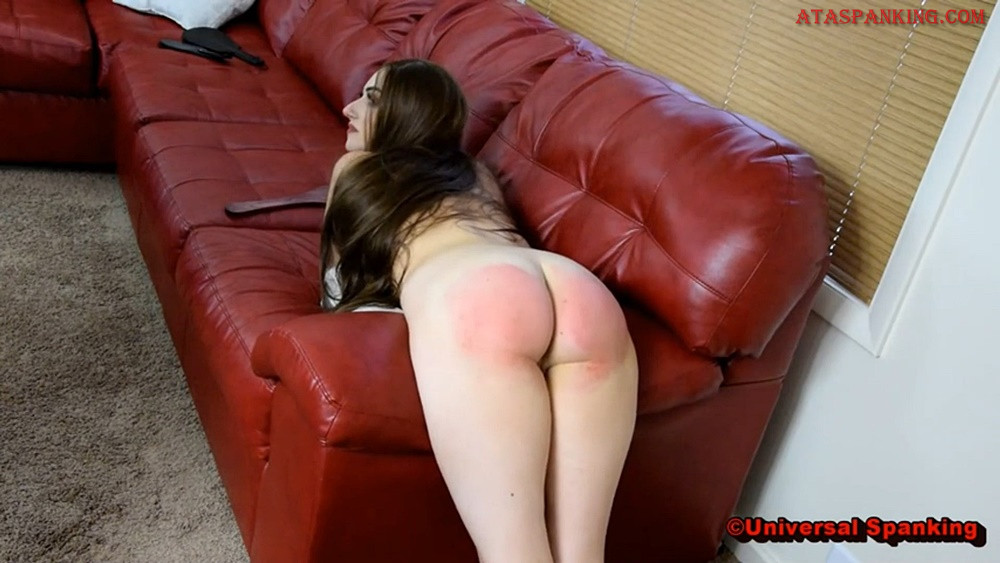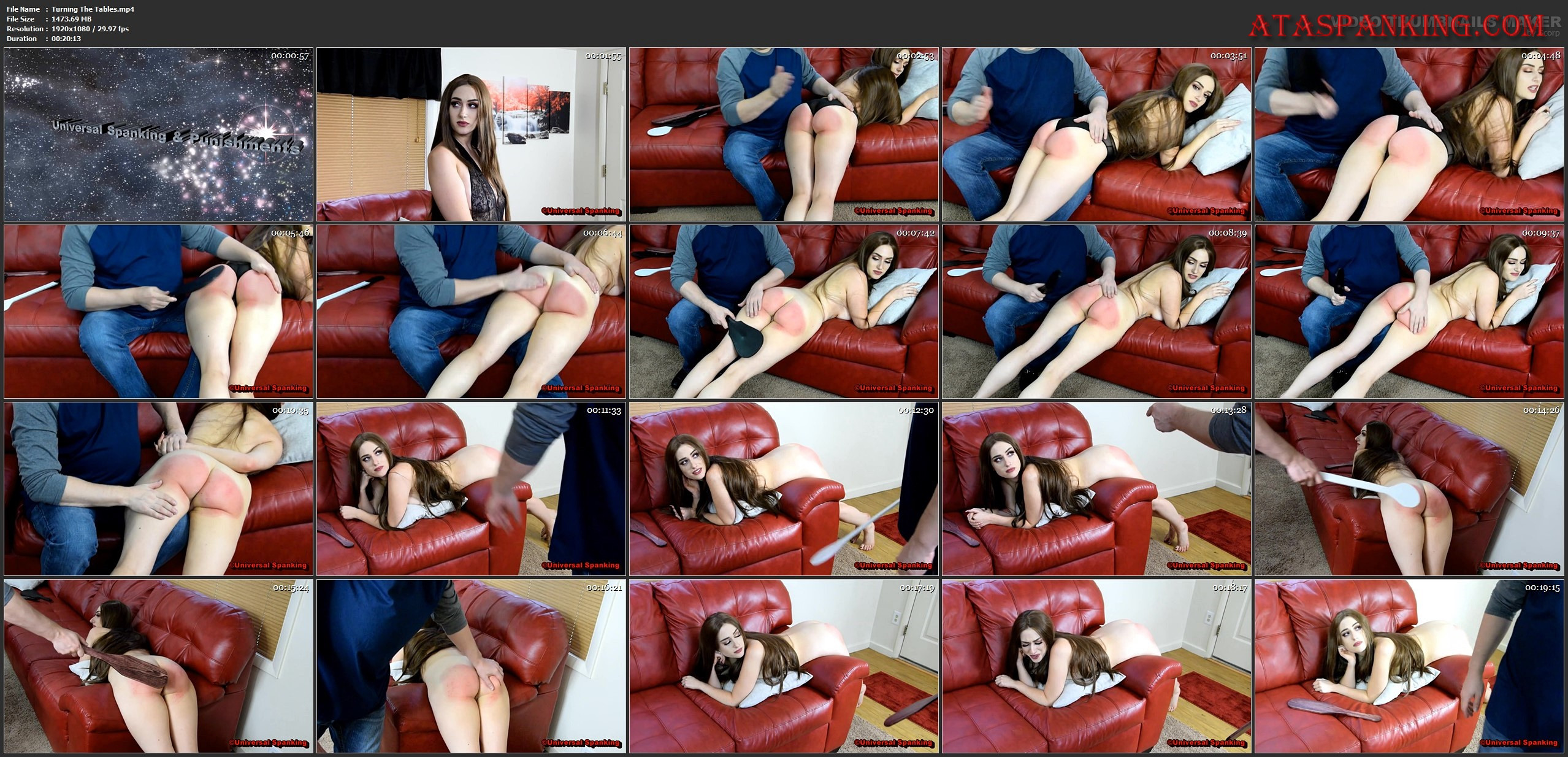 Not long ago Amber Black would be telling her step-daddy what to do. She'd order him around and he'd find himself bending to her every whim. Things changed though in "Taking Charge" as it was just Amber and her step-dad left home alone. In a moment of fury, Mr. Black decided that it was time for him to take control of his household and he began spanking Amber's beautiful bare bottom! The girl's behind had never been sore before, and she was in shock as to what a spanking felt like and that her step-dad would smack her naked buns.
Now, in "Turning the Tables" we see that Amber is having a fit over her swollen red bottom. She was in disbelief that her step-dad would actually stand up to her and tan those cute little cheeks of hers. It was just an hour or so after her first spanking had happened, but Mr. Black decided that he wasn't going to be threatened or intimidated anymore, and he certainly wasn't going to be putting up with complaining. Mr. Black stopped listening to Amber and he went and grabbed several implements and came back into the living room. He grabbed the brat by her arm and then pulled her over his knee, she would be spanked twice in one day!
Amber just wasn't getting the message, her step-dad wasn't going to be putting up with her nasty attitude anymore. He began slapping Amber's bottom over the knee with his hand and then with several leather paddles!!! Furthermore, Amber would be ordered to strip naked and then she was placed back over the knee for even more swats. Things had really begun to change around their house. To add to the humiliation Amber would be instructed to lay over the arm of the couch for further punishment with a long and round plastic paddle, followed by licks with the wooden paddle! The most popular girl in school was now counting swats while her exposed buttocks began to swell. You can bet that Amber learned her lesson that day, she never wanted to have to reveal her bottom for licks like that ever again!
File Name : Turning The Tables.mp4
File Size : 1473.69 MB
Resolution : 1920×1080
Duration : 00:20:13
http://95.215.205.103/36a0e021df2b6a6c/Turning_The_Tables.mp4