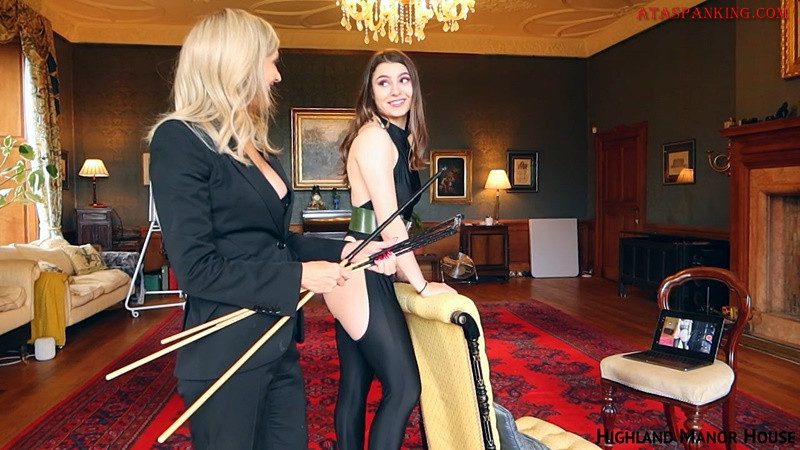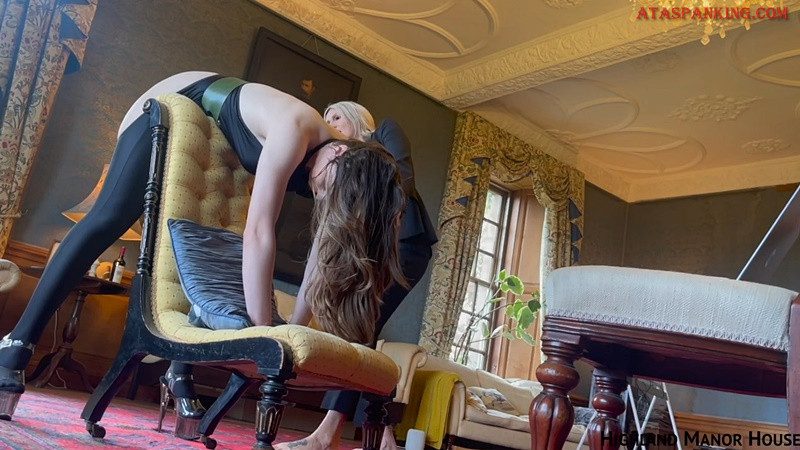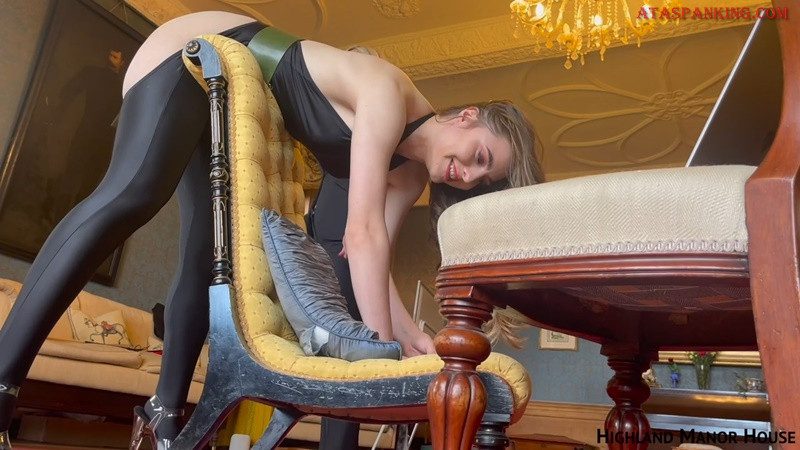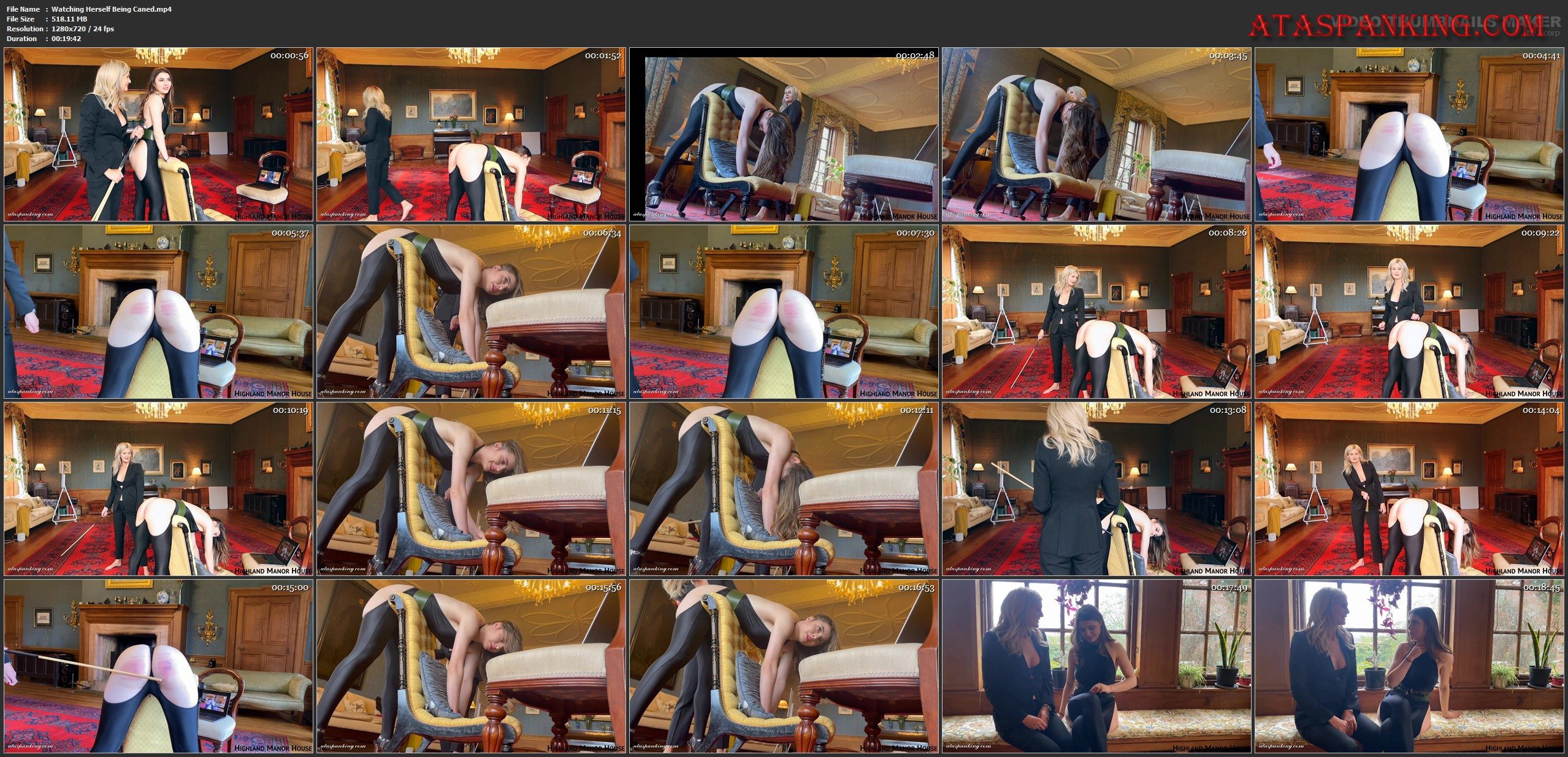 Miss Scarlet and Bella are in the ballroom of the Highland Manor House.
A camera is set up a to film Bella's bottom while bent over the chair, and to mirror it on the laptop in front of her, so that Bella can to watch her bottom as it is being caned by Miss Scarlet.
Miss Scarlet wears s a black Alexander McQueen suit, a bra and is barefoot. Bella wears a black catsuit with the bottom cut out, and a wide green leather belt and high platform shoes.
Miss Scarlet has 4 dragon canes, a junior, a senior, a reformatory and a prison cane. Miss Scarlet is going to administer 10 strokes of each, giving forty painful stripes on Bella's bottom.
Bella is sore, bruised and swollen but the end, and was able to watch each stoke and bruise appear on her bottom while she was receiving it.
In a post-caning interview, Miss Scarlet and Bella, discuss the caning and also how Bella was in hospital with COVID complications only 4 days previous. Bella really is exceptional and will always try to please her Mistress.
File Name : Watching Herself Being Caned.mp4
File Size : 518.11 MB
Resolution : 1280×720
Duration : 00:19:42
http://95.215.205.103/7a13c1b185606115/Watching_Herself_Being_Caned.mp4
>>> Extended version Domina Scarlet <<<