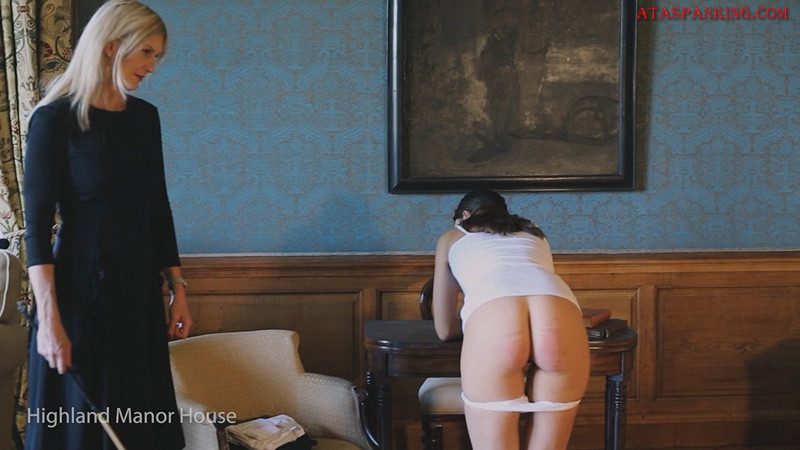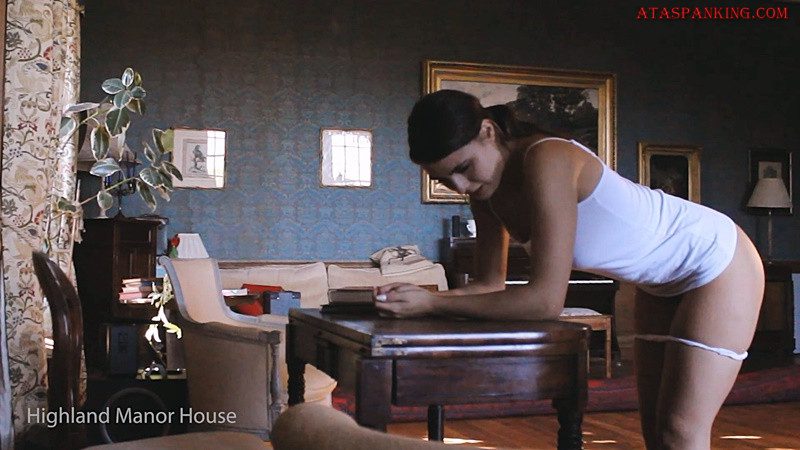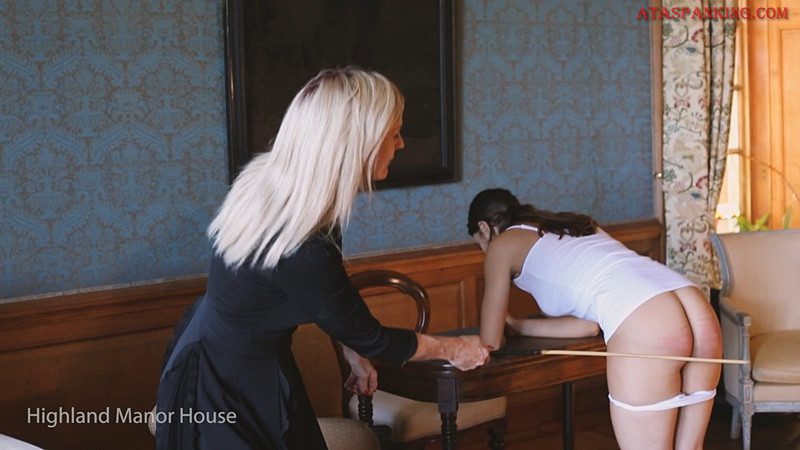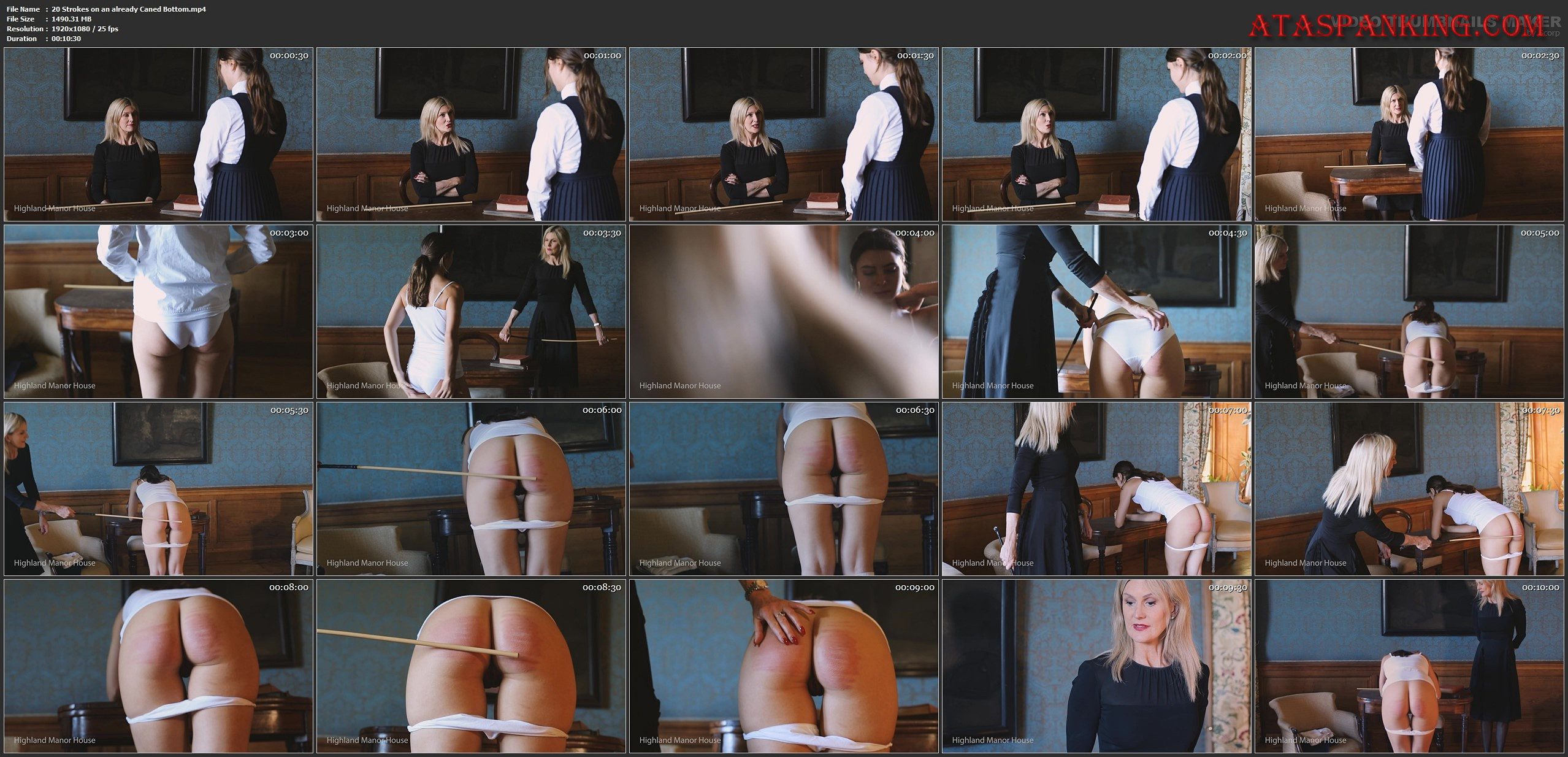 Bella had already been caned that very same day but clearly had not learned her lesson when she finds herself back in her Headmistress' office, bent over her desk to receive a hard bare-bottom caning.
Headmistress Scarlet wears a long ball flowing dress, black tights and heels. Her pupil comes in wearing full school uniform including white cotton knickers, white vest, knee high socks, Mary-Jane shoes, white blouse and pinafore. She is asked to strip and once she has been disciplined she leaves Scarlet's office only wearing her vest and socks with her knickers around her knees.
The pupil's bottom is already sore, swollen and bruised from the caning she has only just taken that morning. Her math's teacher had caught her cheating and sent her to the Headmistress' office right away. That does not stop Scarlet from administering a further twenty hard strokes to her bottom.
File Name : 20 Strokes on an already Caned Bottom.mp4
File Size : 1490.31 MB
Resolution : 1920×1080
Duration : 00:10:30
http://95.215.205.103/4f22175ba9abc579/20_Strokes_on_an_already_Caned_Bottom.mp4
>>> Extended version Domina Scarlet <<<