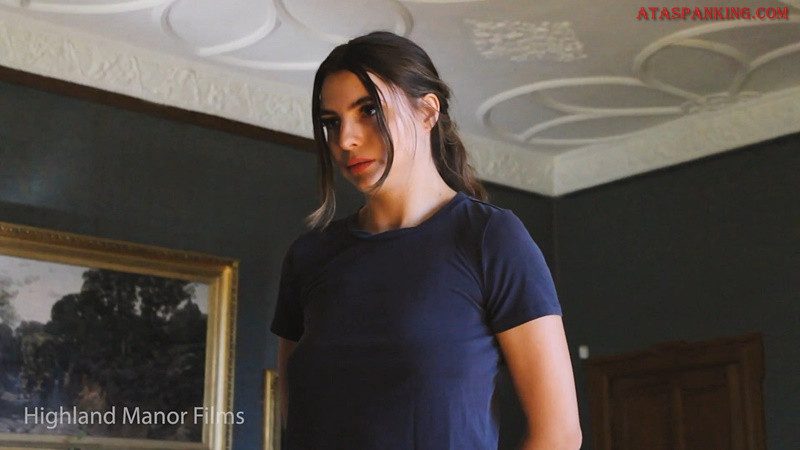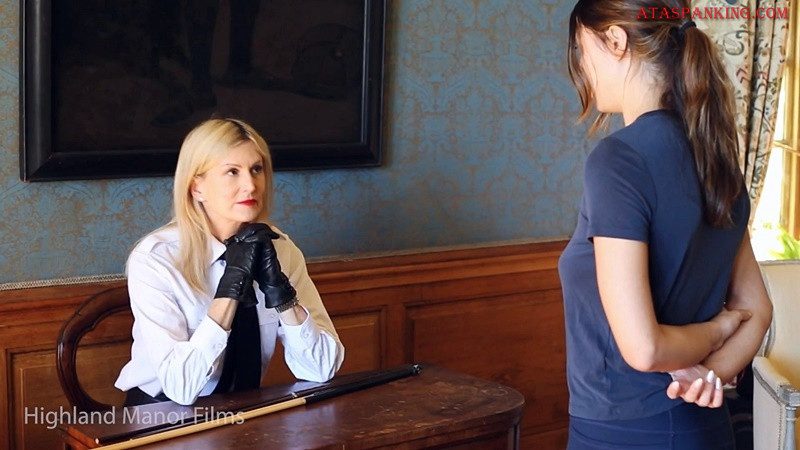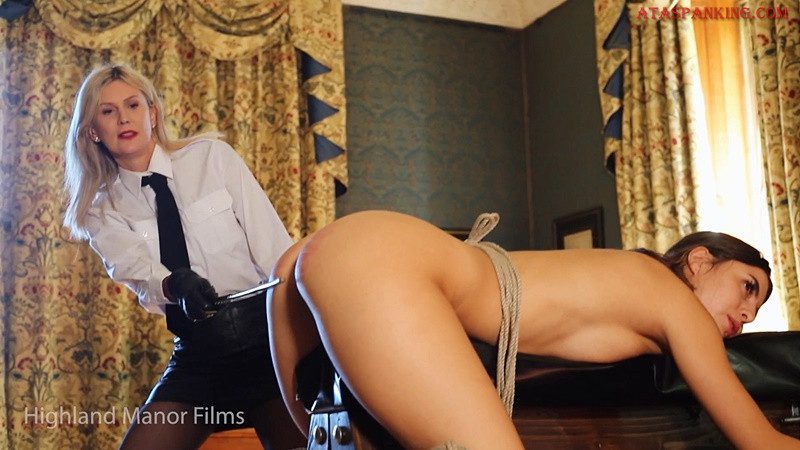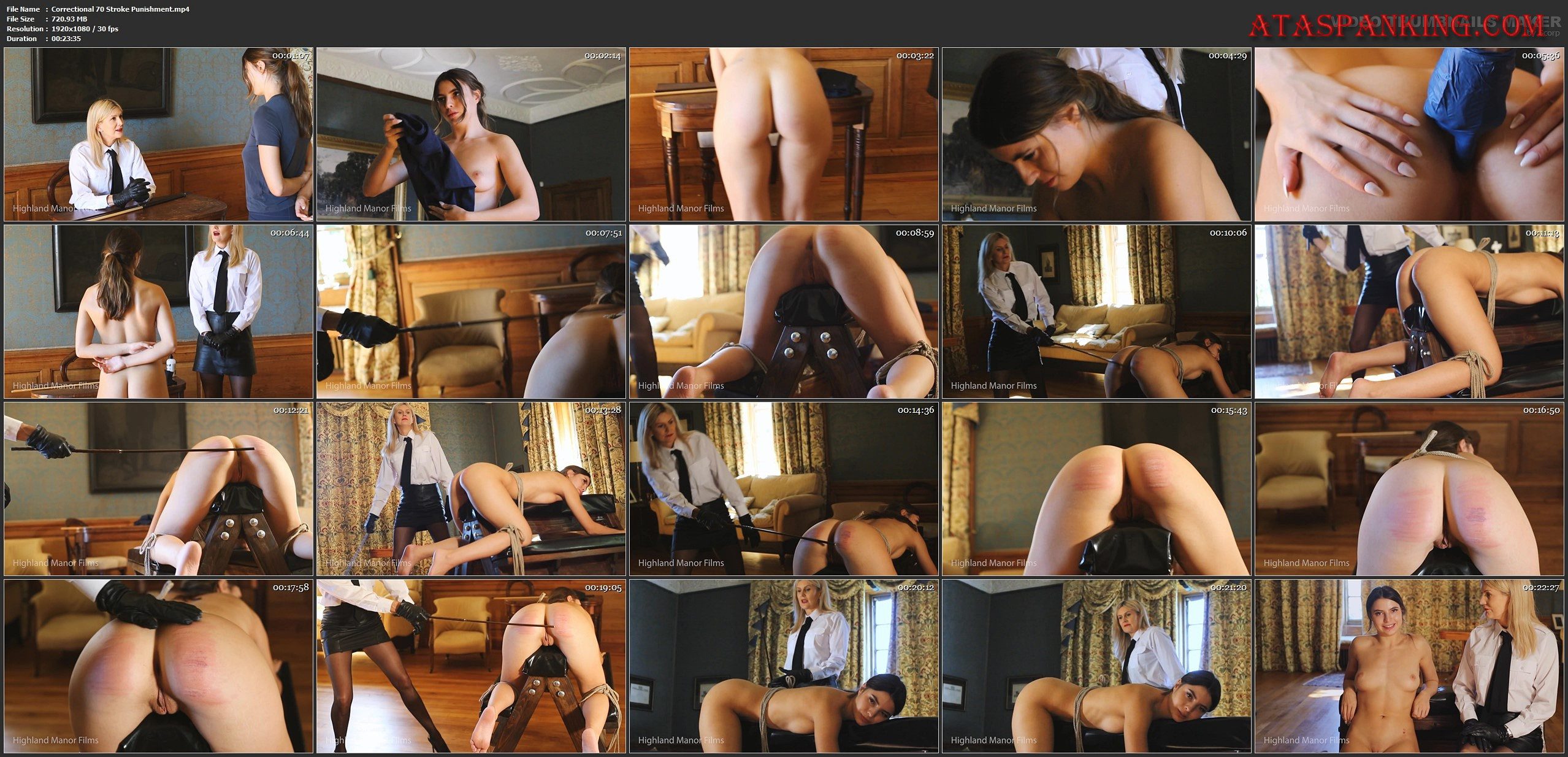 Contraband has been found in Bella's room and the Warden believes that she has been selling them to the other girls. This is a serious breach of the rules and will be dealt with in the severest manner, a 70 stroke caning, tied naked over the punishment bench.
First, Bella must be strip searched to ensure there are no other contraband hidden on or in her. Bella removes her clothes and puts her hands on her head and legs apart. She is instructed to squat and to cough. Next, the warden puts on her gloves to conduct a cavity search. First a vaginal search, followed by an anal search. Bella feels completely humiliated.
The warden ties Bella onto the punishment bench to carry out the sentence. Taking a smoked senior dragon cane, the warden administers the severe punishment in groups of 10 strokes.
Bella has been taught that any breaking of the rules will be dealt with in a very painful manner, and decides never to break the rules again.
File Name : Correctional 70 Stroke Punishment.mp4
File Size : 720.93 MB
Resolution : 1920×1080
Duration : 00:23:35
http://95.215.205.103/d4cce18a90738f4b/Correctional_70_Stroke_Punishment.mp4
>>> Extended version Domina Scarlet <<<