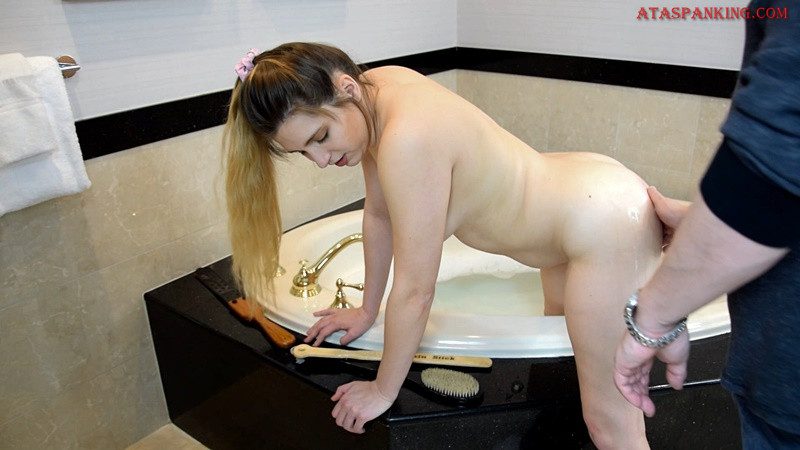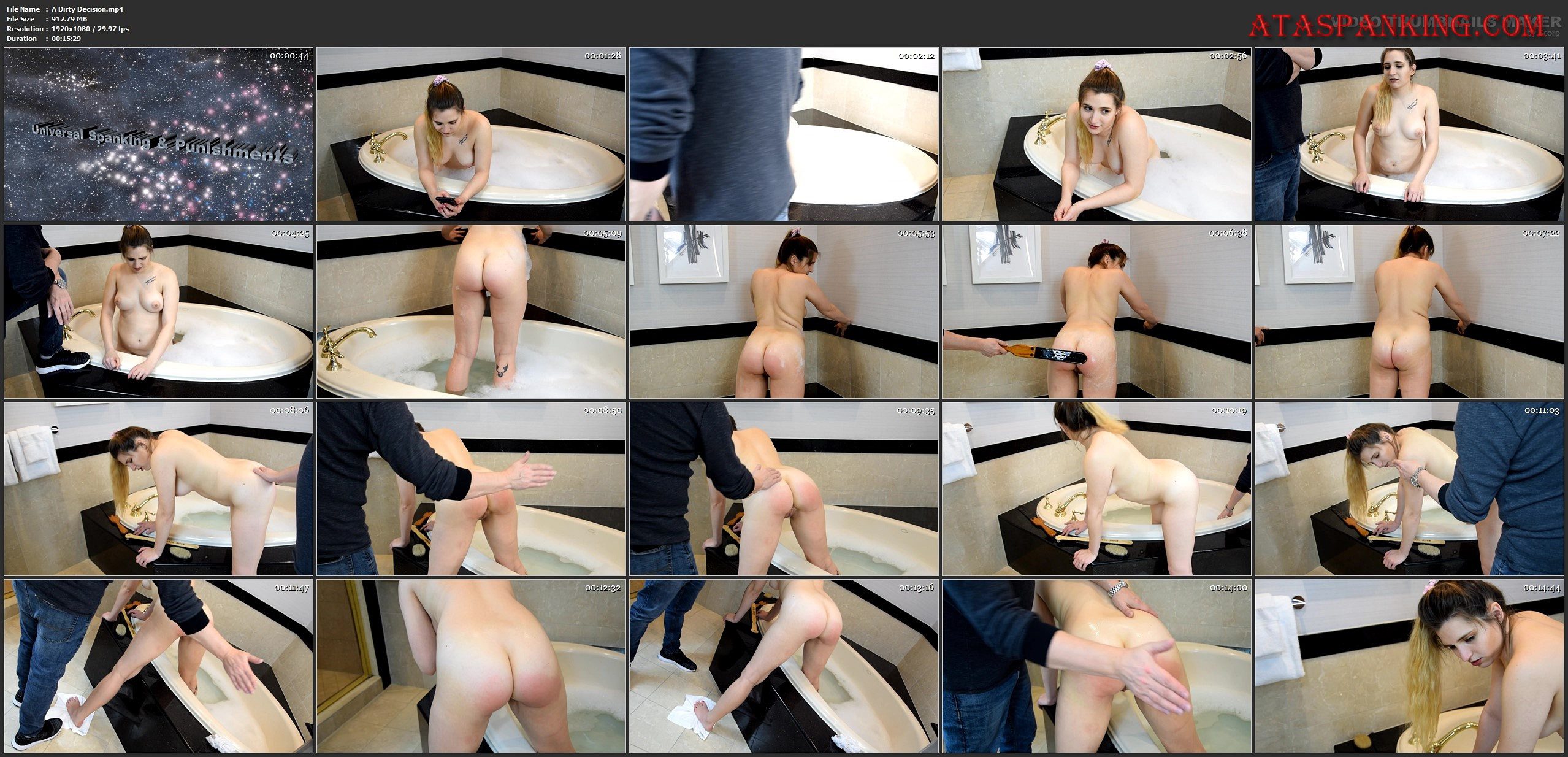 In "Remember the Rules" and "Naughty Girls Never Learn" we became aware that Reyna St. Clair was not only becoming a very misbehaved young lady, but when she was caught self spanking it was clear that she was not the average teen. "A Dirty Decision" is the finale of the trilogy and we find Reyna being sent to her Uncle's country home in an effort to get her away from city life and into some new surroundings. However, it was there where Reyna would finally have the chance to discover herself while getting the spankings that she needed so much!
This video starts out with Reyna enjoying a relaxing bath rather soon into her stay, but things got interesting very quickly! As she soaked naked in the tub, her Uncle came in and admitted that he'd been snooping through her things. To his surprise, he found a notebook of her fantasies, many of them taboo. One of the writings that sparked his interest was a story involving him giving Reyna wet bottom spankings! It was then and there that Reyna's Uncle decided to punish her for her filth, and he made her put her hands against the wall for a strapping. She could've just walked away and refused the discipline, though she was more than certain her Uncle would tell the rest of the family. Soon he was laying in stinging strokes and he'd also make Reyna dip her bottom down into the water periodically, and then the strap would blow the bubbles right off of her beautiful dripping cheeks!
On the inside Reyna couldn't believe that one of her fantasies was coming true in real life. She felt dirty, she felt ashamed, she was most definitely sore, and Reyna was more turned on than ever before! Her Uncle made her straddle the front of the tub and it was then that he made an indecent proposal. He offered to spank Reyna for the summer while she was visiting and to do so regularly, it was a chance for her to live out one of her perverted dreams without limitations! As she thought about her options, Reyna's Uncle spanked her bottom faster, often re-wetting her gorgeous buttocks just to make the smacks hurt more! A thin wooden paddle known as a licken stick would make Reyna struggle, but it was the pain,…. the positions,…honestly, Reyna loved everything about spanking. And sure enough there was a moment of clarity, and in that moment Reyna knew that there might not be another chance to feel so alive while exploring the very thing that she thought about almost every moment of every day. Reyna accepted her Uncle's proposal, and that was the longest and most erotic summer of Reyna's life!
File Name : A Dirty Decision.mp4
File Size : 912.79 MB
Resolution : 1920×1080
Duration : 00:15:29