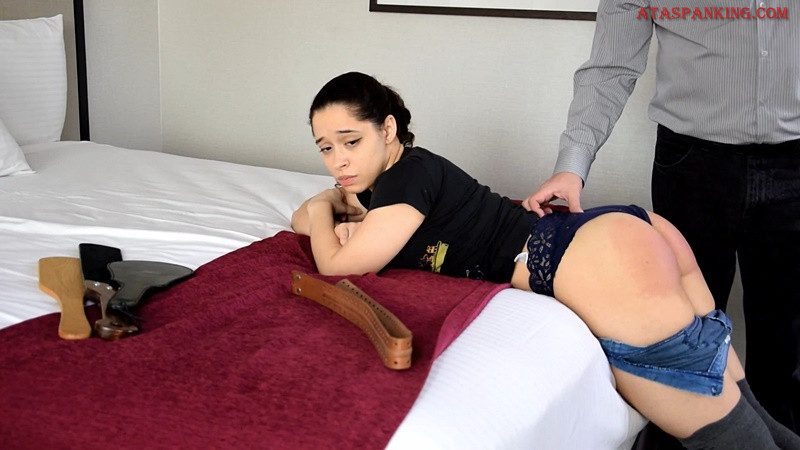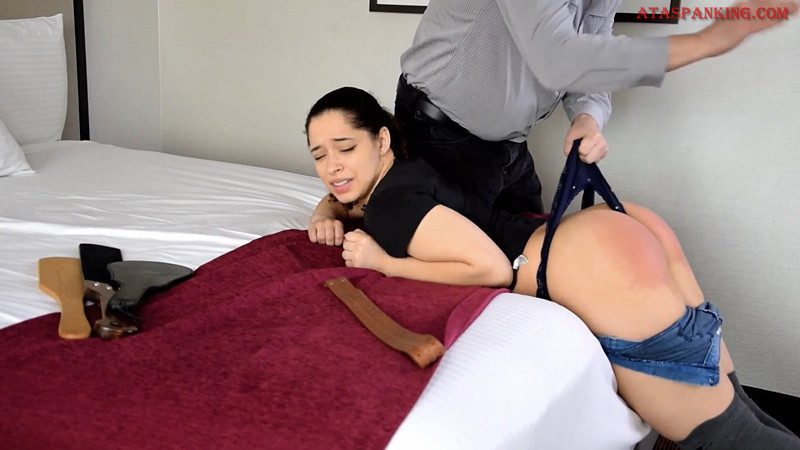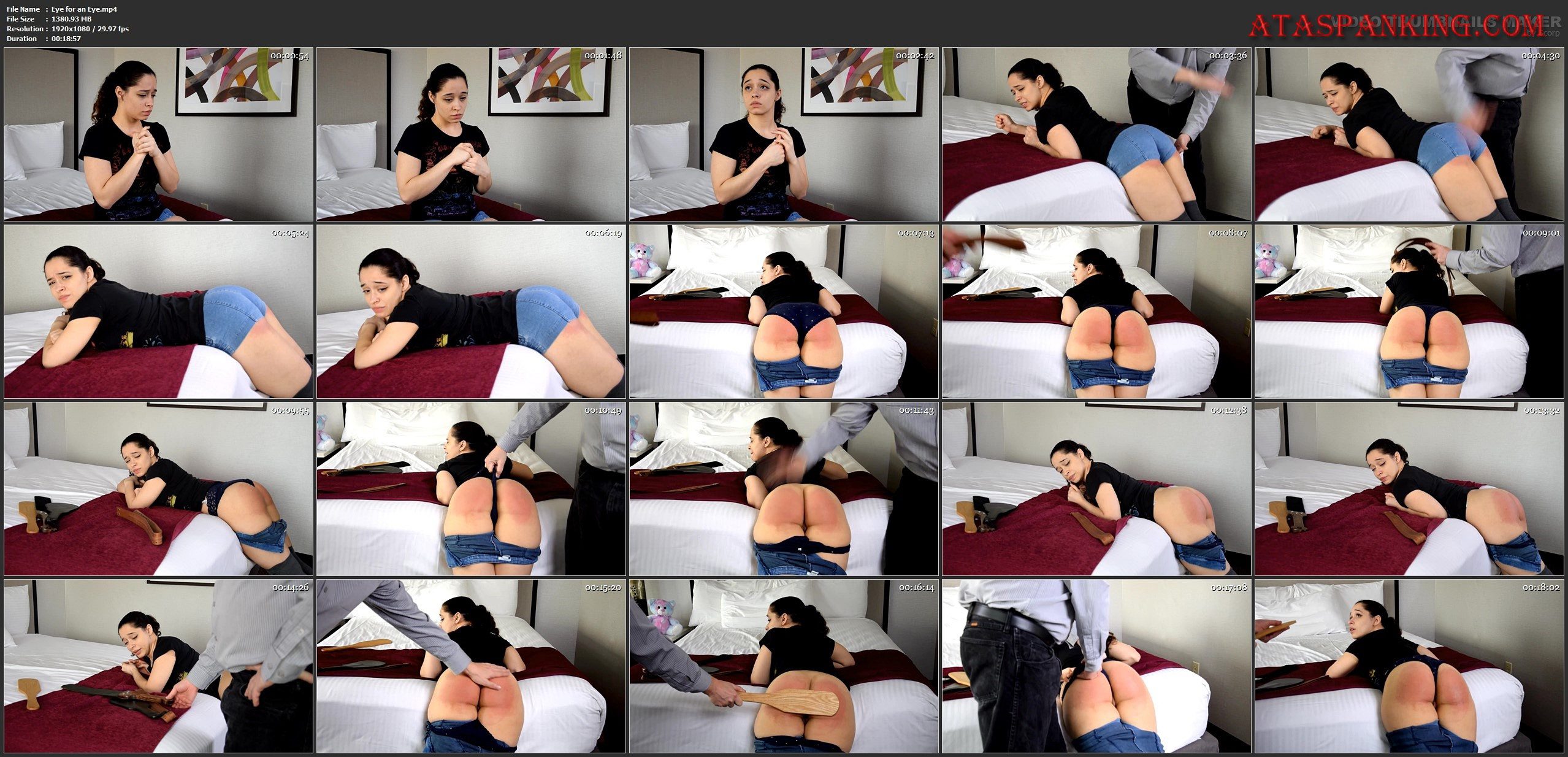 "Eye for an Eye" is the follow up to "Sent Home From the Slumber Party" (and part two of "My Spankings Growing Up", a trilogy). In this hot spanking video, Mackenzie Reed is upset that she was caught and punished for her role in the slumber party shenanigans and she decides to bully a girl who was at the party, because she feels that it was her fault that they were caught. Mackenzie's Step-Father hears about the incident and he decides that spanking her twice in one week will do her some good, he also figures that this punishment should be painful,…and humiliating!
The spanking starts out over Mackenzie's tight jean shorts and it's clear that her step-dad means business. He doesn't want Mackenzie getting in trouble, and he certainly is not pleased with having to spank her naughty bottom so frequently! Mackenzie's Step-Father is determined to make an impact so he follows up the hand spanking with a belt whipping, applied across her shorts and then on her panty covered cheeks. And since Mackenzie decided to wedgie and humiliate the girl at school that she was mad at, her Step-Dad decides to pull her panties right up between her cheeks and he gives poor Mackenzie some very hard smacks while holding her in that embarrassing position! Mr. Reed also makes the point to pull Mackenzie over his knee for a flurry of well deserved smacks.
Mackenzie knows how her Step-Dad spanks though and soon enough her bottom is bared for the leather paddle,…he always finishes up a spanking on the bare! And to make matters worse, he also gives a strapping to her naked cheeks with a reformatory strap, Mr. Reed is not going to allow Mackenzie to get out of control, not on his watch. Finally, Mackenzie endures Step-Daddy's wooden paddle on her exposed behind. The swats burn, they really hurt, but serious correction is required when a girl has to spanked twice in a week. For the last strokes of the paddle, Mackenzie's panties are pulled back up between her buns and she's given a paddling while she's being wedgied! This type of punishment makes her very sore and certainly regretful for what she did. Perhaps Mackenzie will learn from this spanking, because her Step-Father warns her that the punishments can get even worse if her behavior does not improve!
File Name : Eye for an Eye.mp4
File Size : 1380.93 MB
Resolution : 1920×1080
Duration : 00:18:57