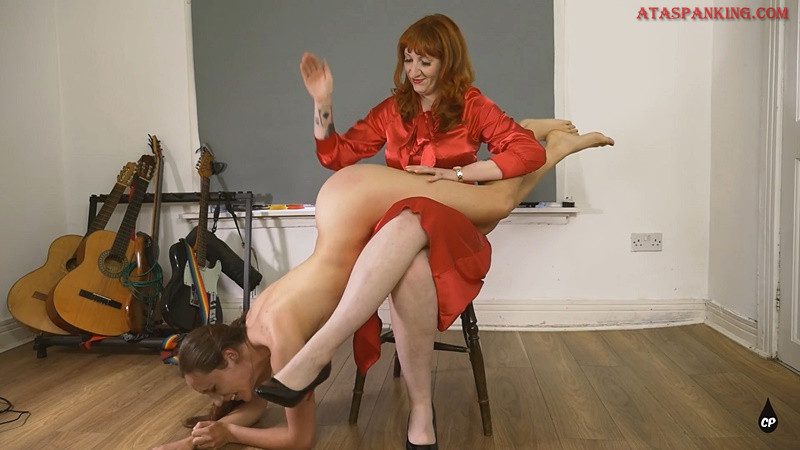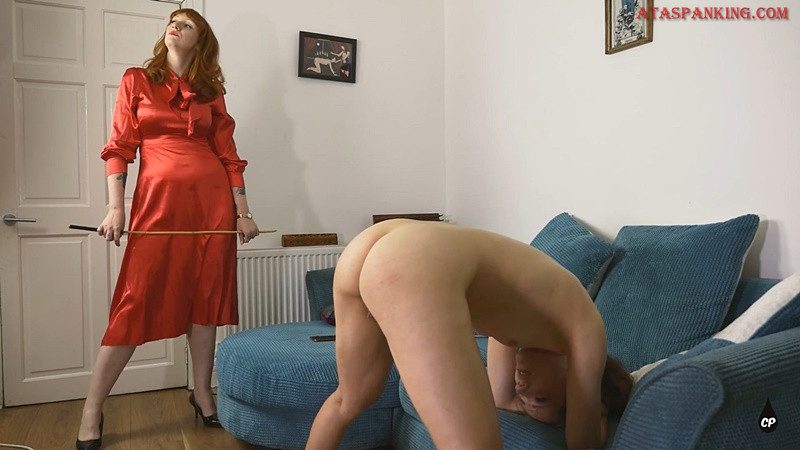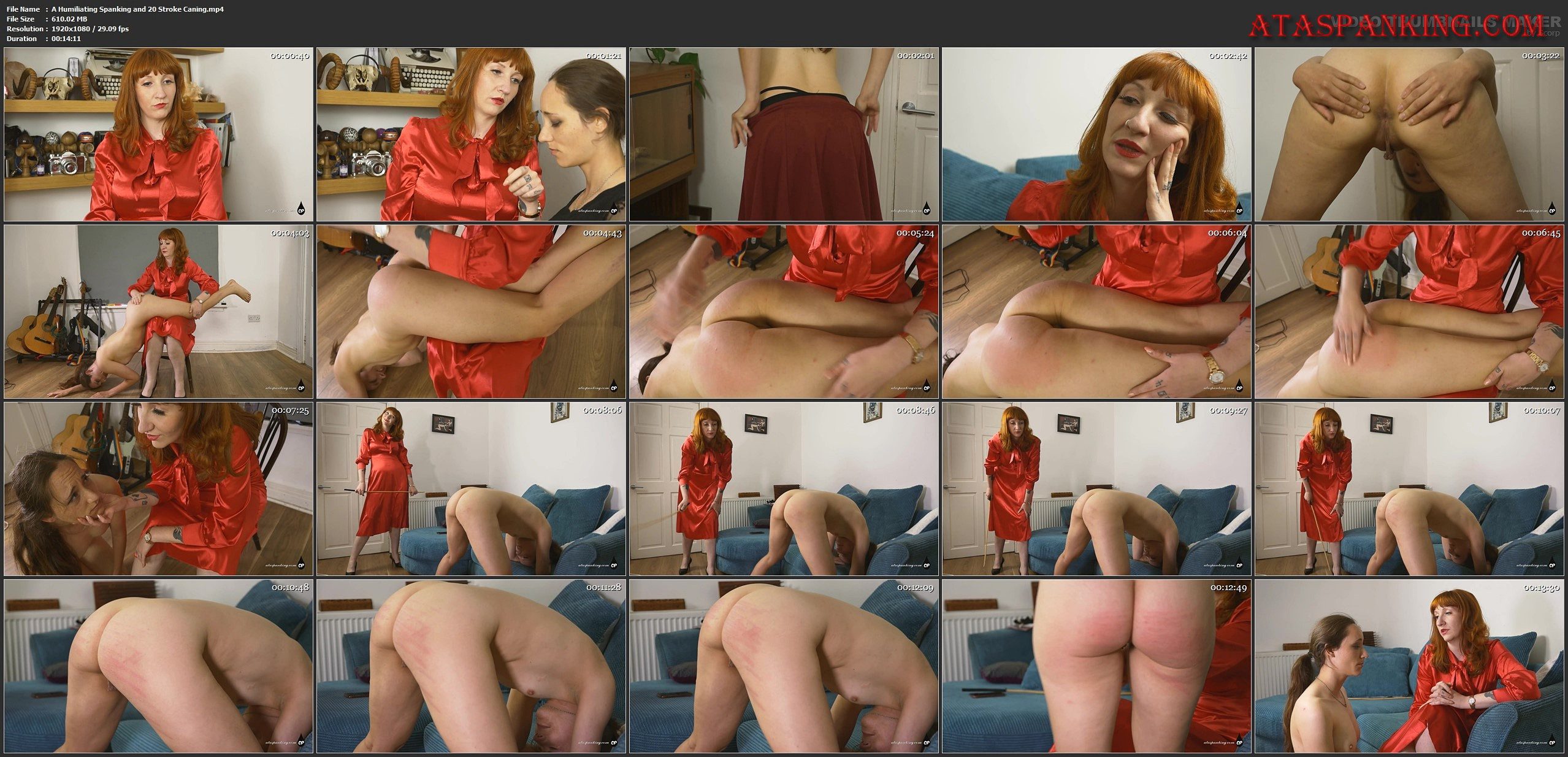 Mila arrives at her Mistress' house, as she has been invited over for dinner. Upon arrival, Mistress Roxy asks her what she thinks she is wearing. This is no proper attire for a dinner with her Mistress. Mila should know better. She gets told off and informed that she will have to be disciplined.
First, Mistress Roxy tells Mila to undress.
A bit shy, Mila follows her orders.
Then, Mistress Roxy tells Mila to spread her legs, bend down and spread her ass cheeks. Mila feels incredibly embarrassed as Mistress Roxy takes a good close look at her butt hole.
What follows is an OTK hand spanking. Mistress Roxy sits on a chair that is high enough to make the spanking position particularly uncomfortable for Mila, as she's hanging off the chair.
Mila begins to cry out and is not taking her discipline in silence.
Finally, Mistress Roxy tells Mila that she will receive the cane, will have to count, thank her for each stroke and then ask for the next one following this. Mila will receive 20 strokes.
By the 10th stroke, a tear starts rolling down Mila's cheek.
The stripes of the cane clearly appear on her bottom.
By the final stroke, Mila is sniffing and will never dress improperly for her Mistress again.
File Name : A Humiliating Spanking and 20 Stroke Caning.mp4
File Size : 610.02 MB
Resolution : 1920×1080
Duration : 00:14:11
http://212.162.153.174/9bcd7b6d3e8f362e/A_Humiliating_Spanking_and_20_Stroke_Caning.mp4