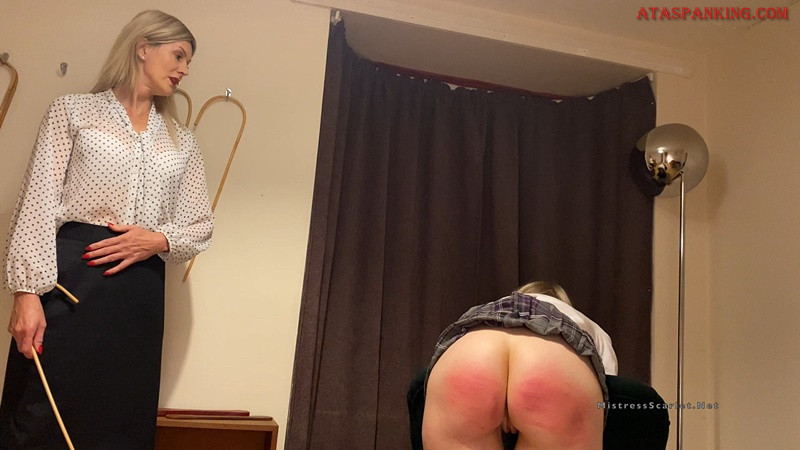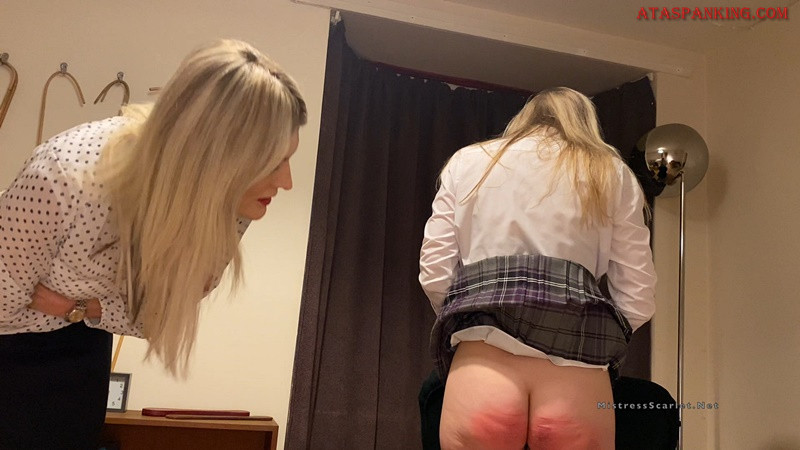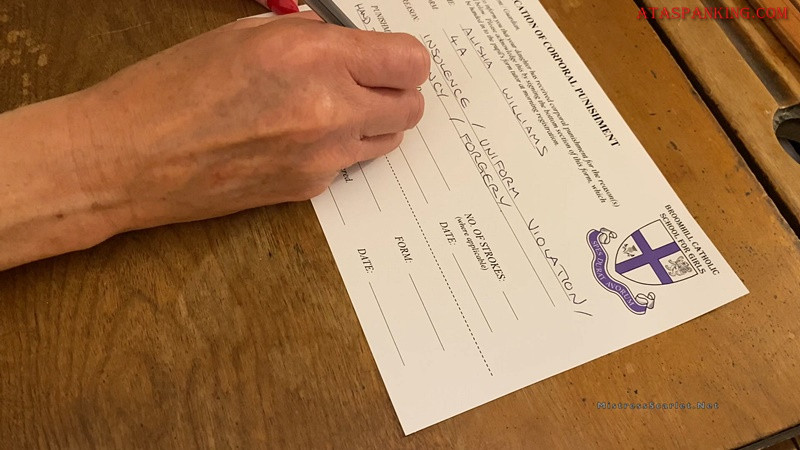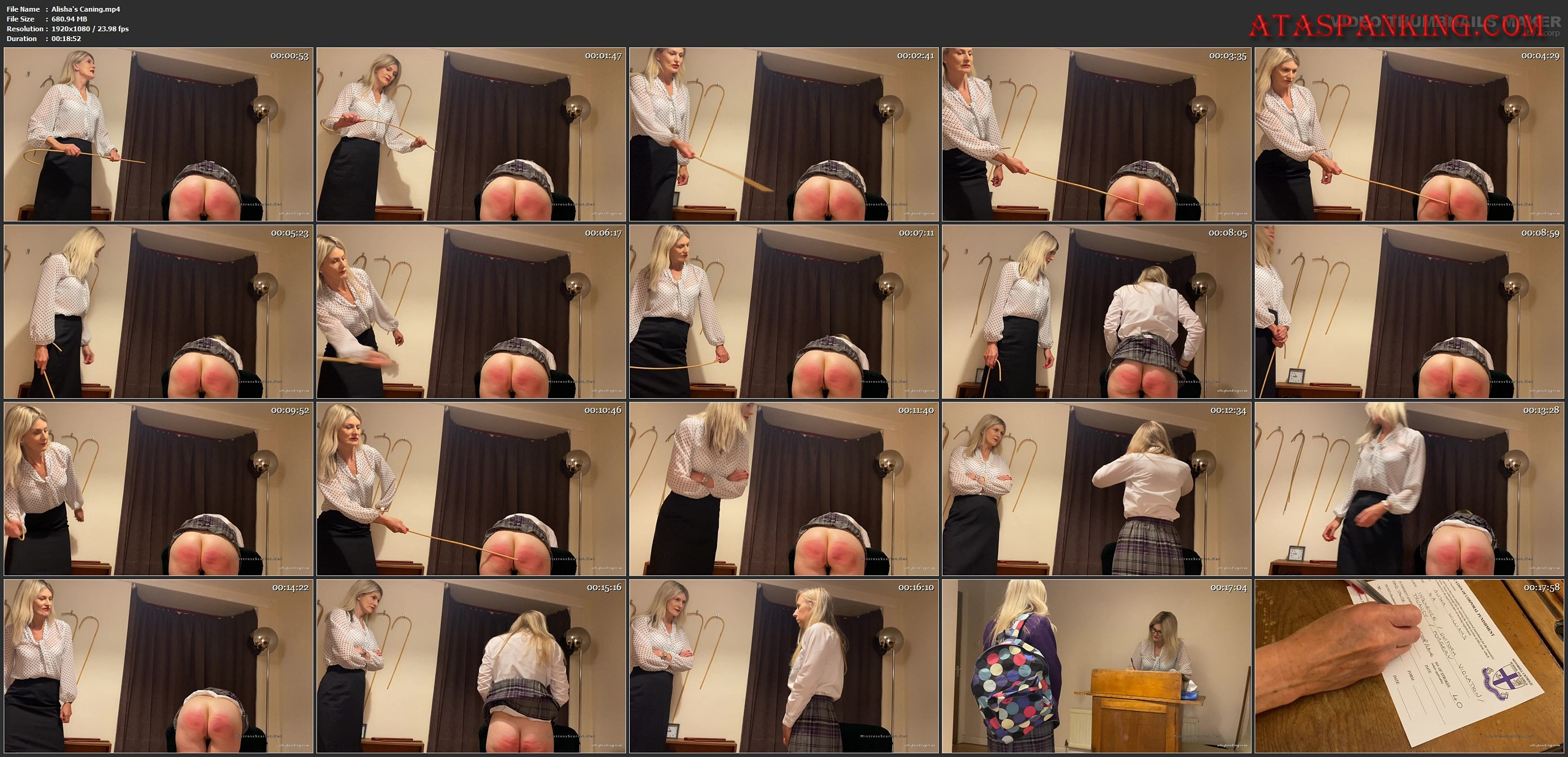 Alisha has been caught forging letter to excuse her from school and has been sent to Miss Scarlet to be disciplined.
Now it is time for Alisha's caning. Miss Scarlet instructs Alisha to bend over the back of the chair, her bare red bottom vulnerable and on display.
After giving her a scolding, Miss Scarlet give Alisha 10 firm strokes of the crook-handled cane.
However, as it is such an unusual situation, Miss scarlet informs Alisha that she will not be stopping there and to prepare herself for a further, harder, ten strokes.
Thinking Miss Scarlet has finished after the extra strokes have been delivered, Alisha stands, only to be told by Miss Scarlet that she is to get back into position as she is getting even more cane strokes. Alisha receives a further 10 strokes.
Alisha pulls up her underwear, adjusts her uniform. However, when Miss Scarlet is talking, she makes the mistake of looking at her nails. Miss Scarlet immediately puts her back over the chair for a final 10 , harder, angrier stokes, that result in Alisha crying and in tears. Alisha has taken 40 strokes in total.
Miss Scarlet tells Alisha to put her blazer on and she writes out a Notification of Corporal Punishment for Alisha to give to her Aunt to sign that night, to ensure she knows what has happened.
Alisha is dismissed with a very sore and striped bottom.
Alisha Williams, Mistress Scarlet
File Name : Alisha's Caning.mp4
File Size : 680.94 MB
Resolution : 1920×1080
Duration : 00:18:52