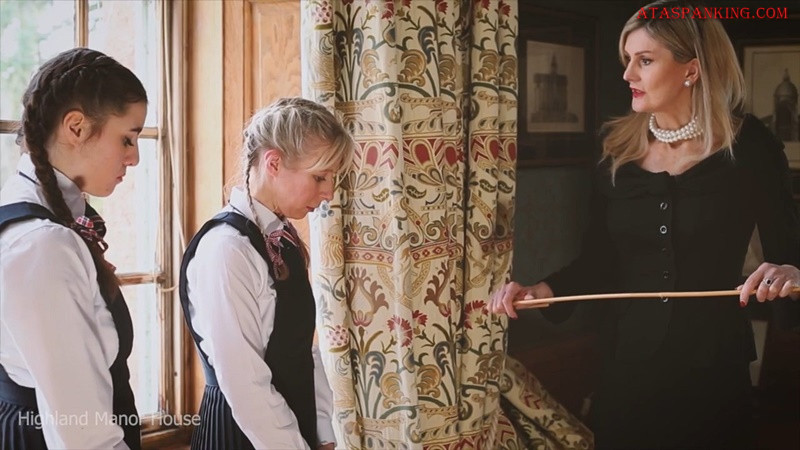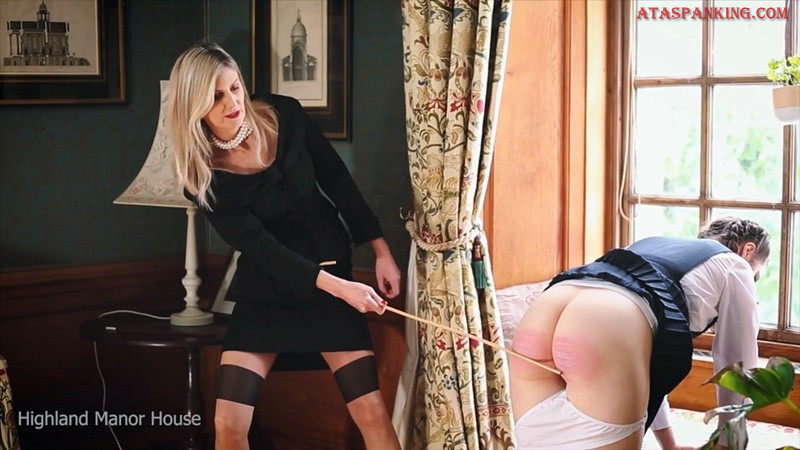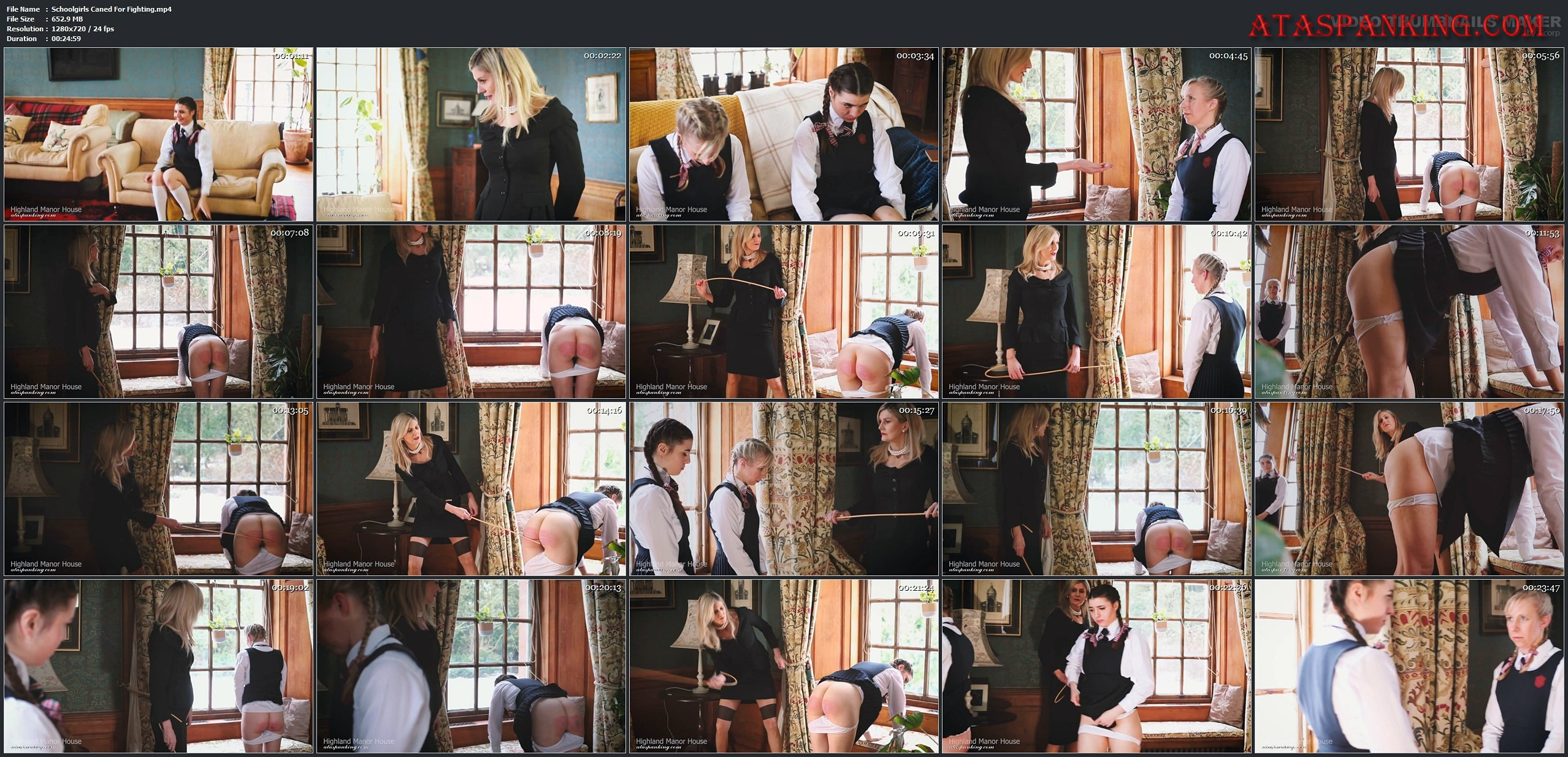 Alisha is practising her piano, when a bored Bella, throws a cushion at her, which results in a catfight on the floor. The girls are caught by a very angry Headmistress, who informs them that they will each be caned for their terrible behaviour.
First, the Headmistress removes Alishas status as Head Girl, instructing her to return her badge.
Next, the girls take turn, bent over by the sunny window of the schools drawing room with their white underpants lowered to receive their punishment. First, 10 strokes of the leather strap, followed by a hard 20 strokes of the cane, administered by the strict Headmistress.
The schoolgirls are dressed in regulation school uniforms, white blouses, socks and underwear, with their hair neatly braided. The Headmistress, is dressed in a smart suit jacket, with matching pencil skirt, stockings and high heels.
The girls are instructed to apologise to each other for their bad behaviour. When the refuse, they are marched back to the window for an additional 20 strokes, making 40 blistering strokes in total on their bare bottoms.
After that, the girls willingly apologise to the other and are send back to piano practice and reading with very painful and striped bottoms.
Alisha Williams, Bella Bird, Mistress Scarlet
File Name : Schoolgirls Caned For Fighting.mp4
File Size : 652.9 MB
Resolution : 1280×720
Duration : 00:24:59
http://95.215.205.103/9b35253ed39f9cde/Schoolgirls_Caned_For_Fighting.mp4