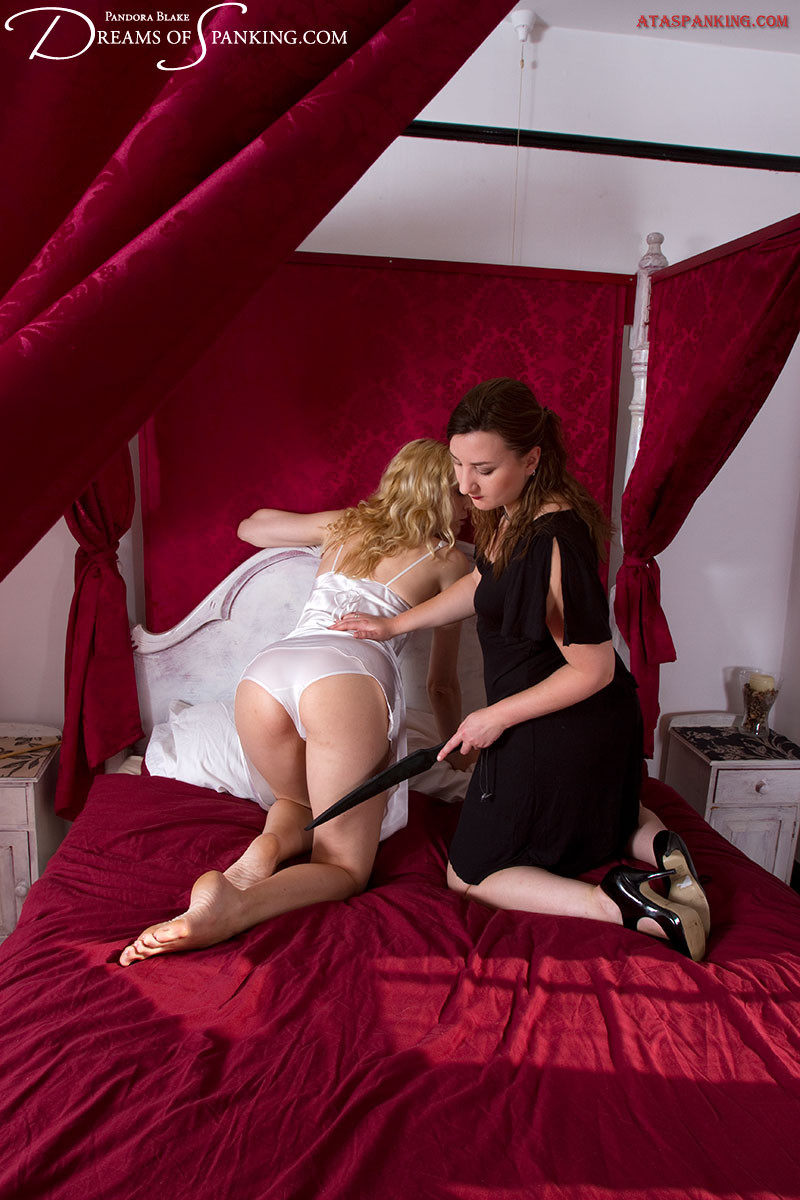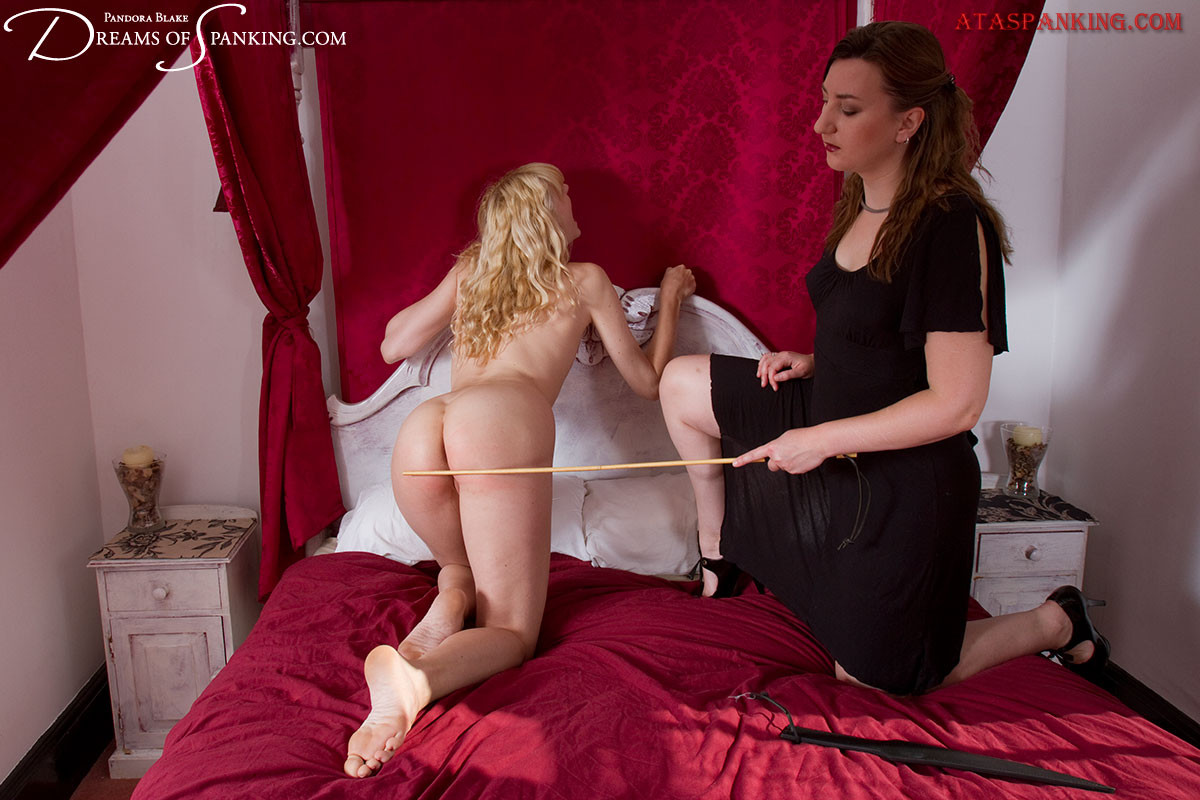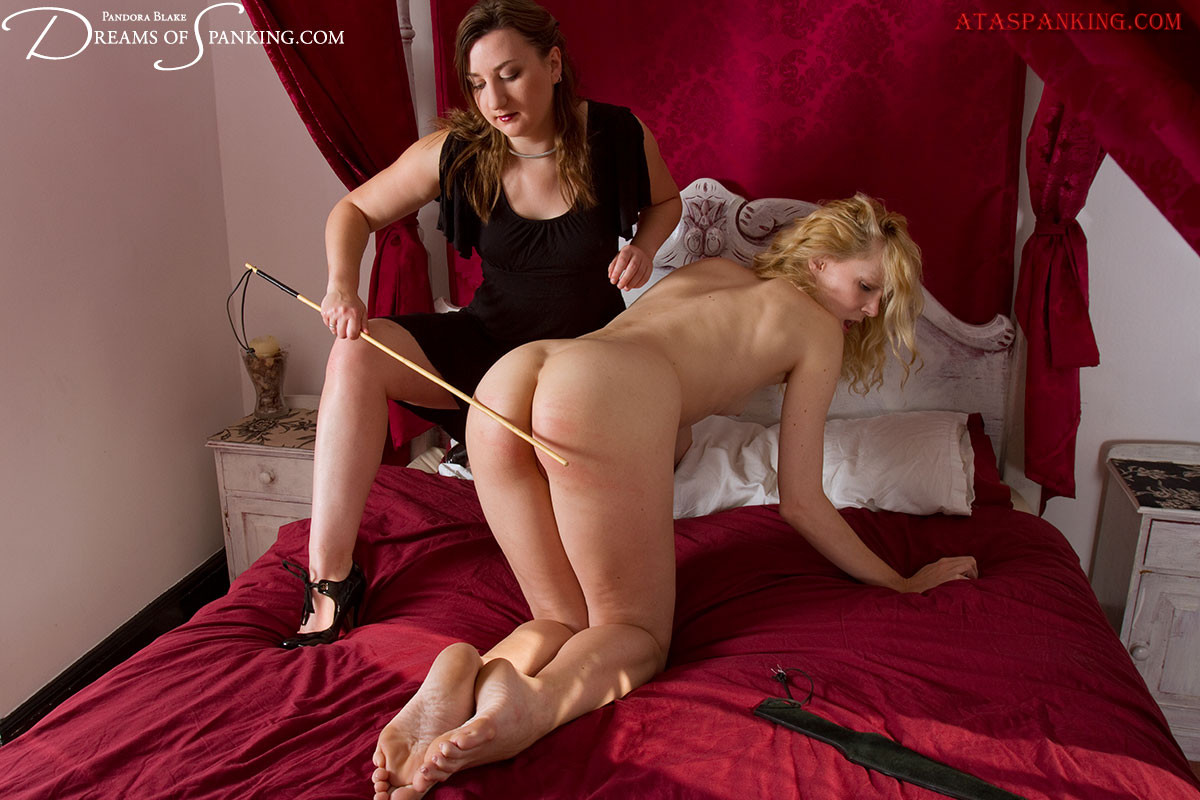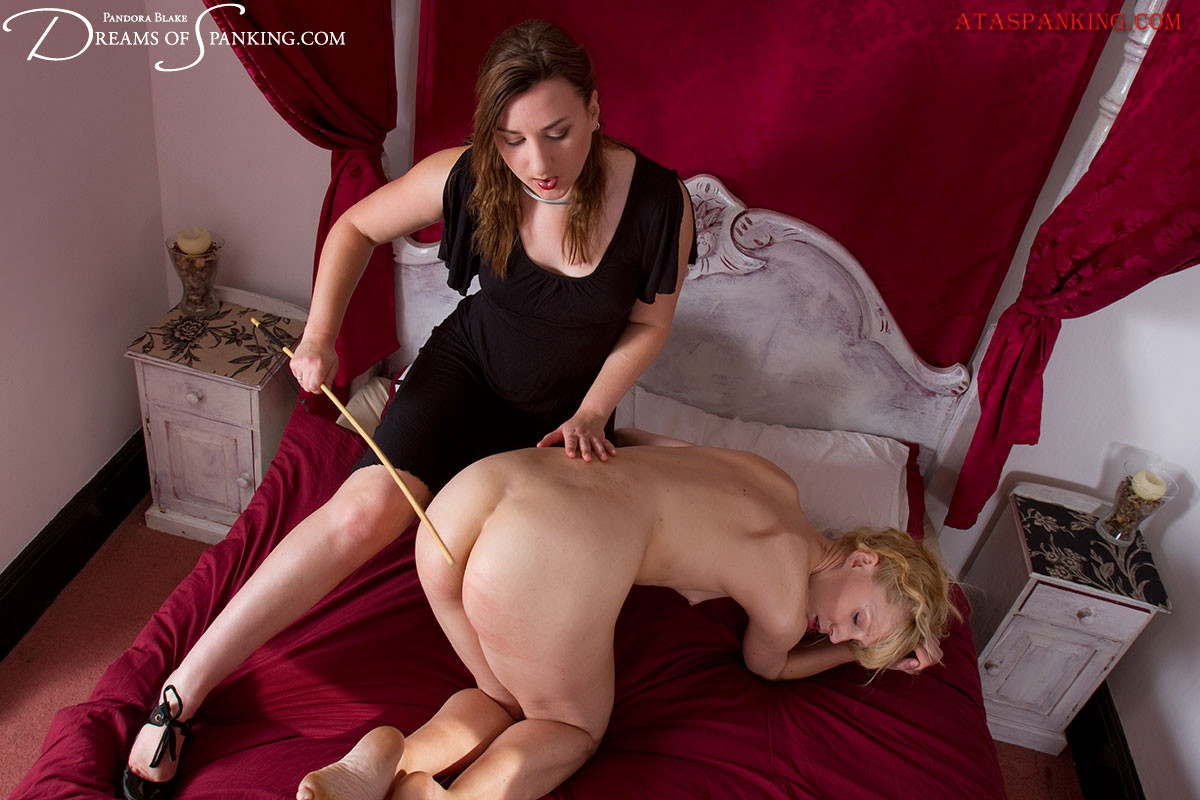 One of the few scenes on the site with very little plot or backstory at all. This one is all about the visuals.
Originally I thought that Hywel might play the disciplinarian, and we could focus on the genuine romance and dominance/submission between him and Amelia. But then he wouldn't have been able to be behind the camera, and honestly, I don't know anyone who could have photographed this better. I thought that Amelia Jane, innocent in white satin, would look like a fairytale princess on the four poster bed in the morning sunlight… and only Hywel's skill could do the vision justice.
Still, Amelia and I find it easiest if we have at least a pretend story in mind while shooting spanking scenes. We talked beforehand about what it would be. While we could have pretended to be girlfriends, Amelia isn't into girls, so it wouldn't have felt very natural. So in our heads, for this scene, we were both slavegirls, or possibly harem girls. A punishment has been ordered for Amelia, but she's shocked and embarrassed when she finds out that I'm the one that's going to carry it out. I'm her equal – and her rival! Why should she submit to me? But if she doesn't, she'll only get herself into more trouble… and meanwhile I'm milking every moment of my temporary power!
But that was just pretend, in our heads, so that we could relax and get into it while shooting. Actually this scene could mean anything you like. Amelia could be my sub, or a captured princess, or a reluctant bride. We could be in a bedroom, or a hotel room, or a tower room in a castle…
Photography: Hywel Phillips
Amelia Jane Rutherford, Pandora Blake
http://95.215.205.103/ac34181a4903ea65/Amelia_in_the_Bedroom_Gallery_of_132_high_quality_photographs.zip