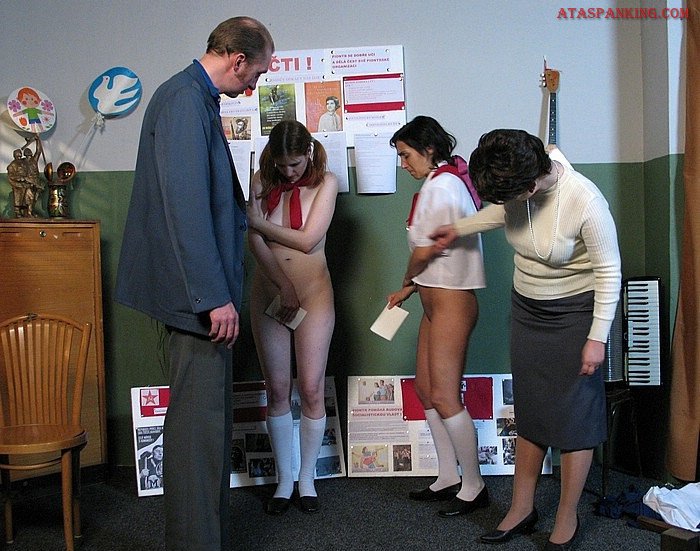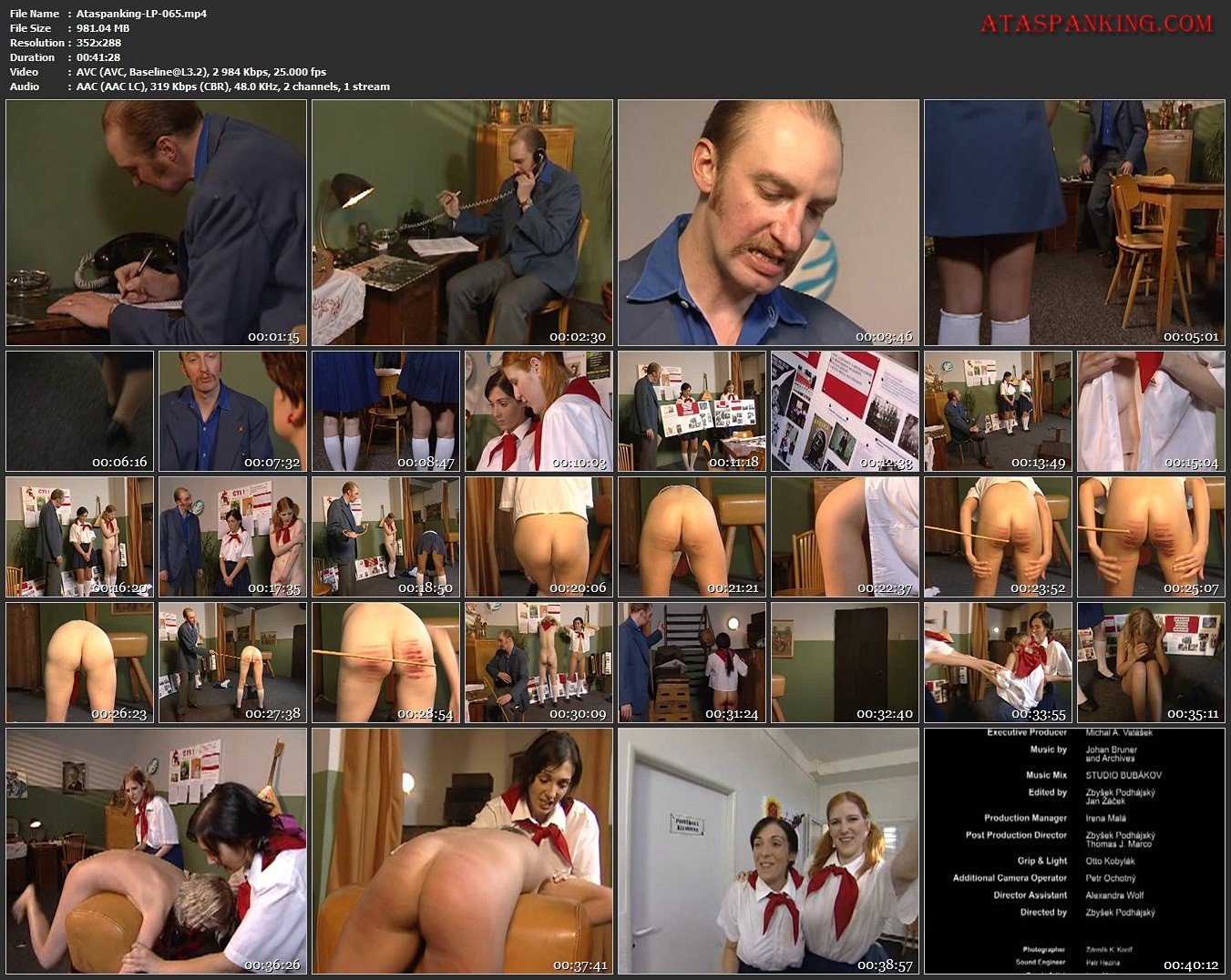 The Story of Comrade Balcar continues: this time he must deal with the problem of girls' smoking. Fortunately there is a class-conscious girl who informs him about this bourgeois habit. Sadly for her the punished girls will have no mercy with this little snitch…The totalitarian regime in Czechoslovakia caused many absurd situations in all social spheres. Even various youth clubs were headed by communists; they didn't hesitate to use a variety of methods to strenghten their power. The top positions were occupied by people from low rungs of society, who were using their power in any way they saw fit or amusing.
In the first part, "Comrade Balcar: The Game" we had a had a chance to meet the leader of a Czechoslovak Youth Club, Pepa Balcar, who has an incredible talent for punishing naughty Young Pioneers.
Bad girls need to be punished with a cane, of course. This time, Balcar gets to know about their offences in a very interesting way. Their own classmate comes to tell him what she knows. The petite girl in her pioneer's uniform isn't very popular in her class, so she doesn't hesitate for a single second… she reveals her secrets directly to the club leaders.
The zealous official listens to her tale of smoking, getting naked in front of boys in the bathroom in exchange for cigarettes, and of inappropriate clothing. (This part, however, he can discover for himself.)
Shortly, two sinners are standing in front of the leader. Everything has proved to be true; moreover, when the girls undress for their punishment, it is revealed they are not wearing any bras, and their privates are shaved in the way nice girls never do.
Nothing will do but that the first girl has to go to the hated T-bar, and her bare bottom gets what it deserves. The cane hits her skin; the young lady has no time even to rub her aching bottom. Screaming, tears, crying and pain – next time she will think twice.
And now it's the second girl's turn. The naked pioneer girl assumes the position, and the terrible cane again hits bare skin. Even begging or crying doesn't discourage the official from finishing the caning. Suddenly – someone's knocking on the door.
And look – it's the little sneak who's come to have a little pleasure for her troubles. She's delighted to see her crying classmates, she pretends not to know they were here in the leader's office. The caning continues until the bottom is covered with red stripes and weals. Ouch!
After the punishment, the two sinners are walking along the corridor when the little sneak passes by – and cannot help dropping a mocking comment. She shouldn't have done that – she is caught by the two girls and…
I bet you'd kill to know what happened next. But to find out, you'll have to watch the new Lupus Pictures movie "Comrade Balcar: The Informer". It's full of action, have no doubt. Sit down, relax and watch – it's worth it!
File Name : LP-065.mp4
File Size : 981.04 MB
Resolution : 352×288 @ 384×288
Duration : 00:41:28
Video : AVC (AVC), 2 984 Kbps, 25.000 fps
Audio : AAC (AAC LC), 319 Kbps (CBR), 48.0 KHz, 2 channels, 1 stream