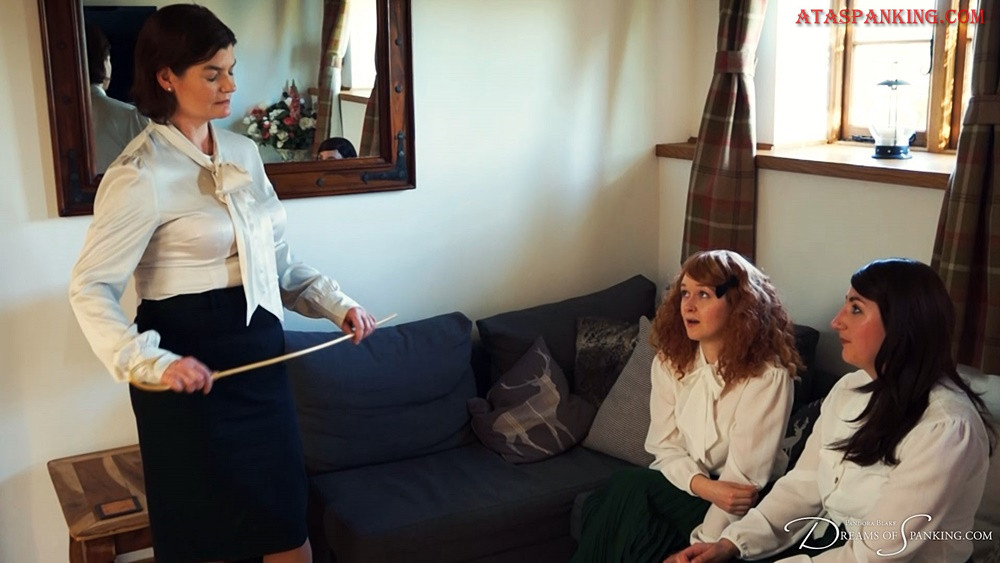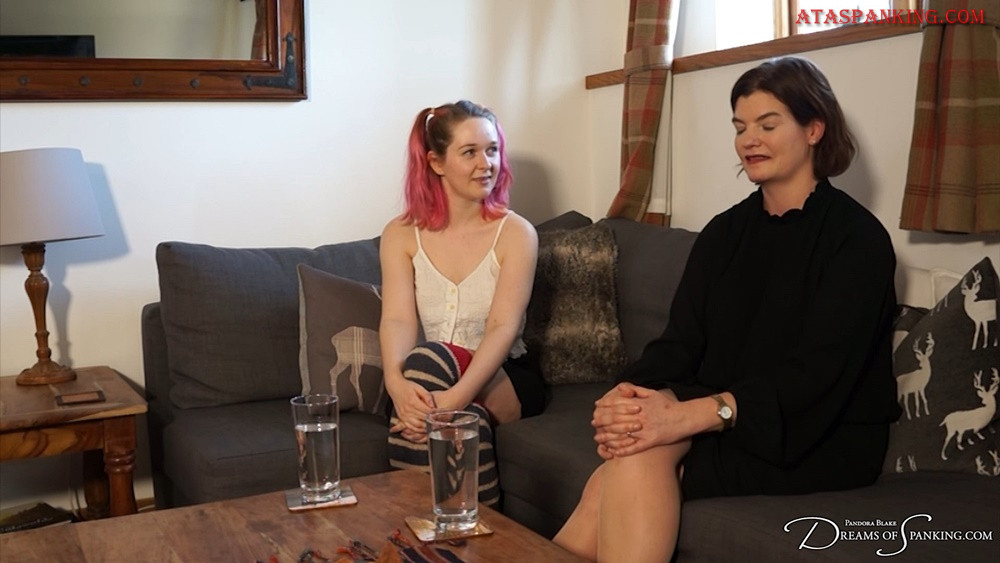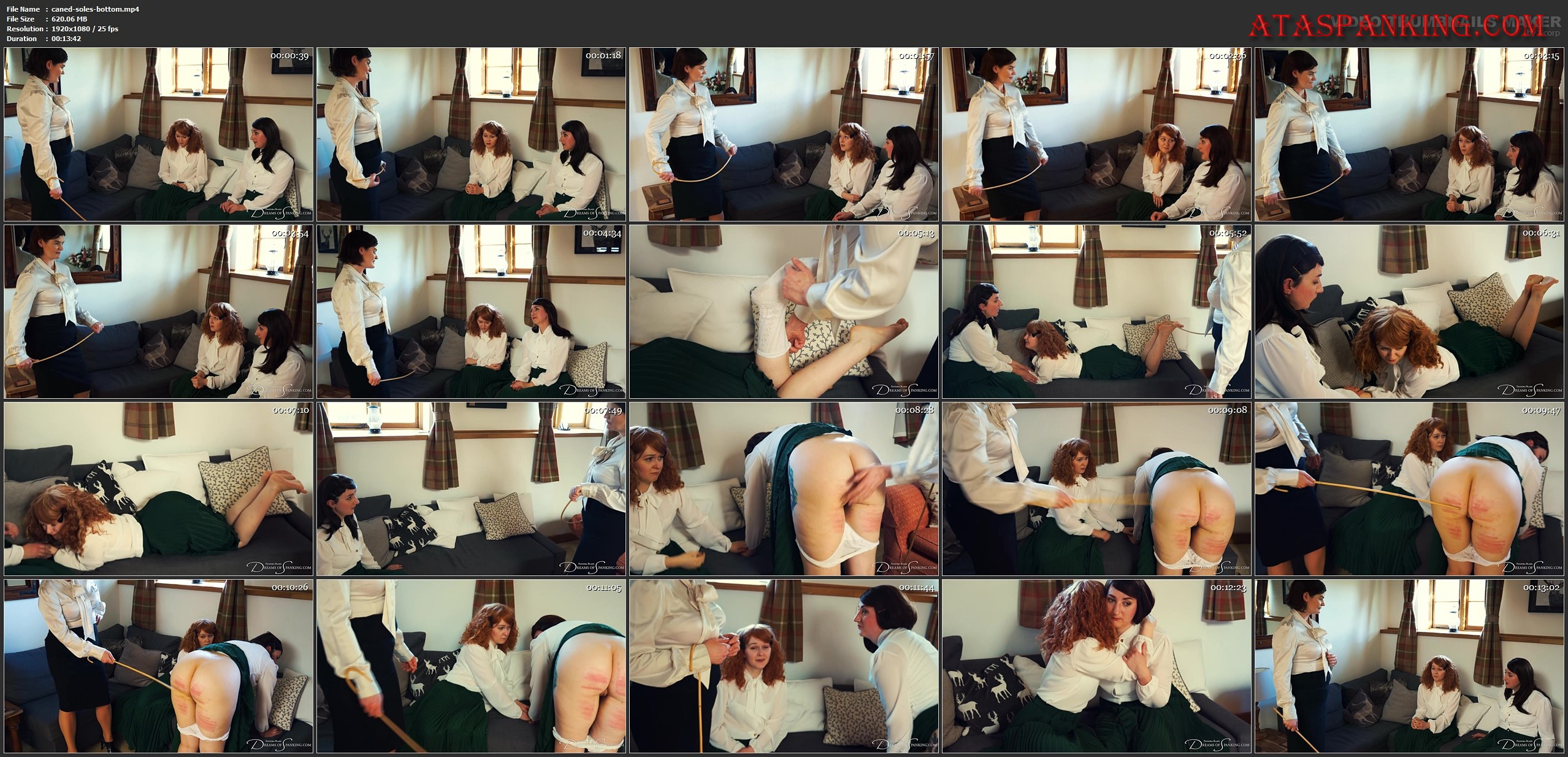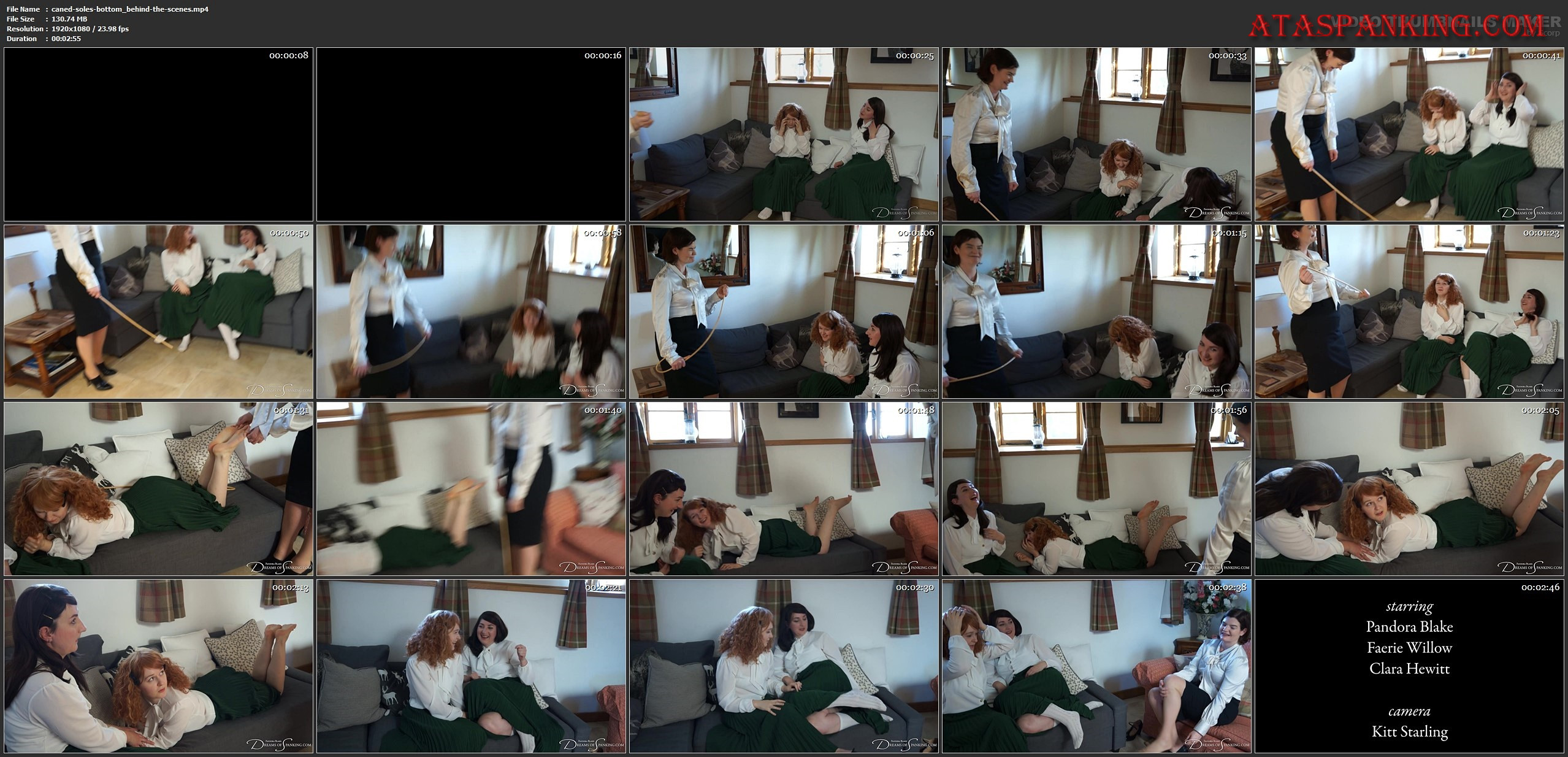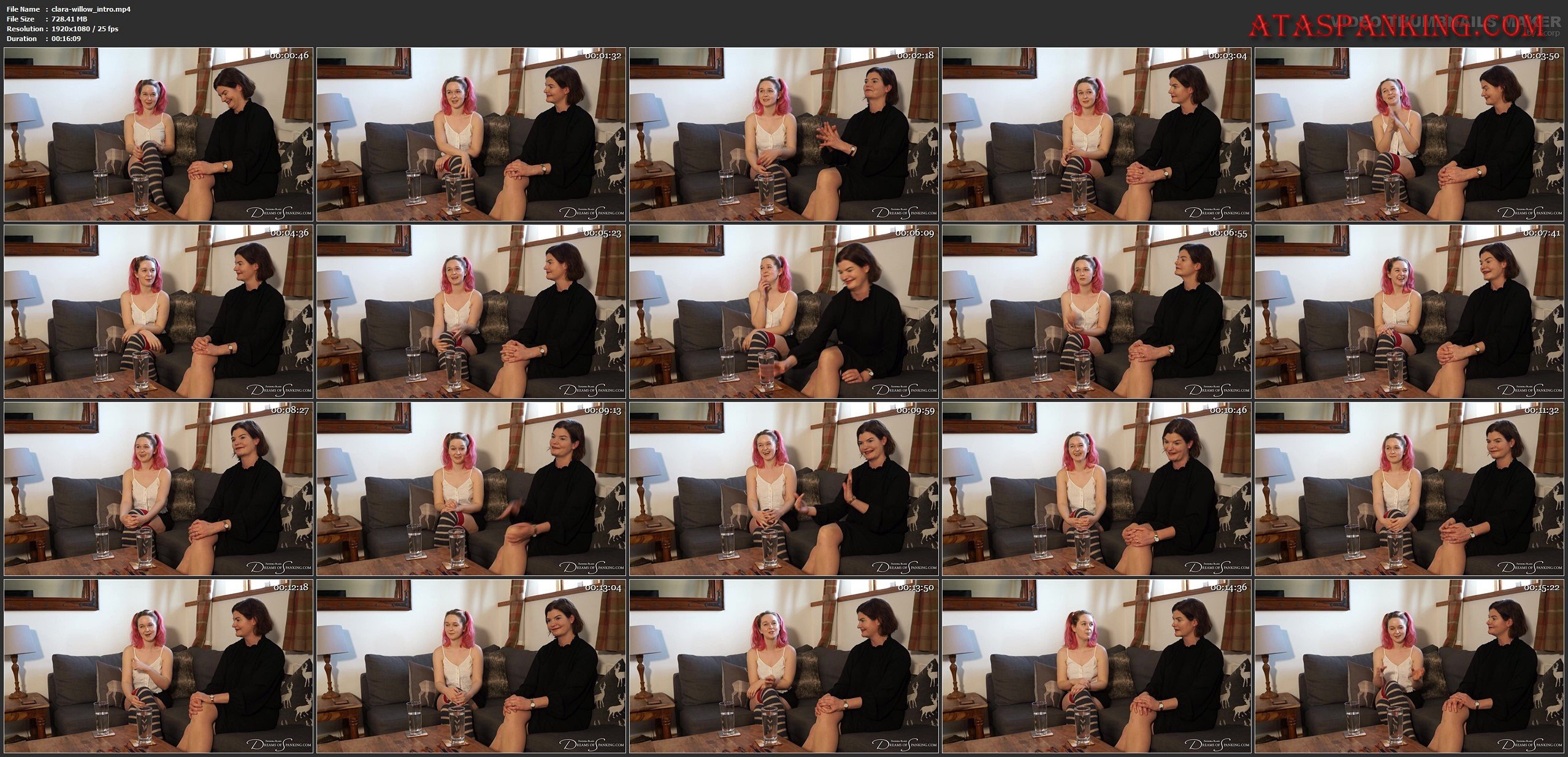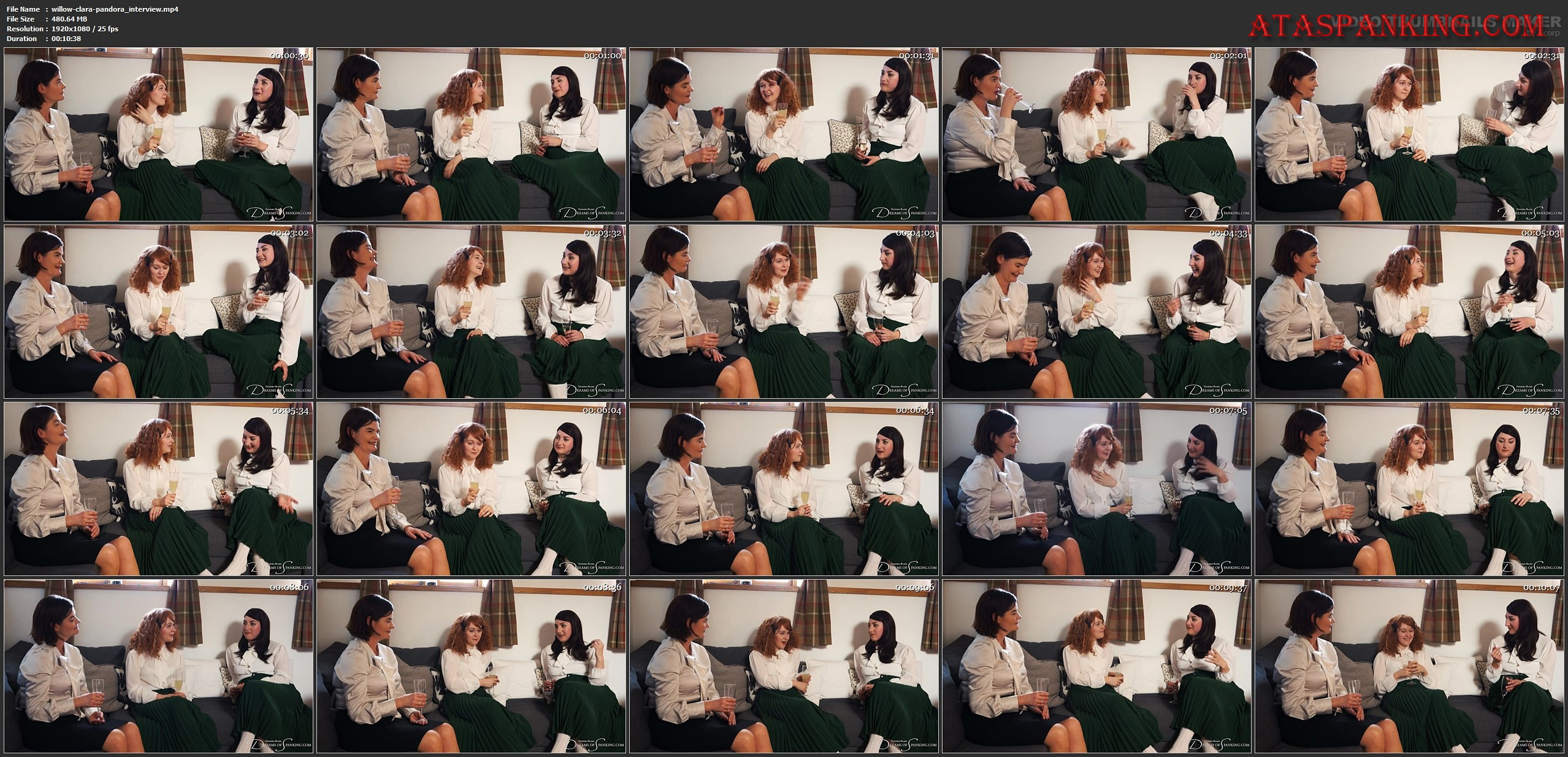 When Pandora Blake and Faerie Willow repeatedly flirt and misbehave, Headmistress Clara Hewitt must devise punishments befitting the crime. Where will they feel the sting of her whippy rattan cane?
We all – along with their Headmistress Clara Hewitt – hoped that finishing school brats Pandora and Willow had learned their lesson. But apparently temptation is too harsh a mistress for these two naughty girls. Not an hour after having their hands and thighs tawsed by their indomitable headmistress, they're back to their usual ways: smoking, flirting and giggling with some workmen out on the school grounds, and being hauled back into the Head's office forthwith.
Ms Hewitt is at her wits end. She starts out wanting simply to expel them – but the girls have a trick up their sleeve, and a secret to spill if the situation is desperate enough. Instead she must devise a punishment befitting the crime, and protect her own reputation while teaching them how to guard theirs.
It's to be the cane, of course – but where? Since Willow was spotted letting burly workmen suck her pretty little toes, her delicate feet are bared for some stinging bastinado swishes to her sensitive soles. Finally, Pandora bends over for her hardest school caning yet – and although she is already striped and sore from the tawse, Ms Hewitt doesn't hold back. The cane leaves angry red stripes over Pandora's throbbing welts.
Finishing School: Caned Soles, Caned Bottom – Behind The Scenes
Have you ever watched an improbable circumstance unfolding in a porn film and wondered how the performers kept a straight face while shooting it? The answer is that they didn't: between takes we see a cacophony of giggles, as the performers work out the best positions and react to adlibbed one-liners. This film was the last shot in a long day, and our intrepid trio are all happy, exhausted and thoroughly striped.
Tastefully Weird
Our recent weekend-long shoot with Clara Hewitt and Faerie Willow produced some of our very hottest films, and as a bonus extra we snuck time for a chat. Listen in as we cover how they got started in sex work, what the differences are between their personal and professional kinky personas, and how they coped with the various pandemic-related restrictions of the past eighteen months. They're both consummate professionals with years of experience and they found their own ways to work through Covid – some a little more unconventional than others! We also get to learn about a particularly special niche Clara has cornered…
End of Shoot Interview
It's been a hard day's work, and – still in their neat, pleated uniforms – Clara, Pandora and Willow break open the bubbly and curl up on the sofa for a tired-but-celebratory chat. It's a chance for the three of them to discuss the stuff they've filmed together that day, figure out their favourites and hatch a few potential future plans – including a surprisingly sexy twist on the ever-popular boarding school fantasy!
Clara Hewitt, Faerie Willow, Pandora Blake
Finishing_School_Caned_Soles_Caned_Bottom_Film+BTS+Interview.zip