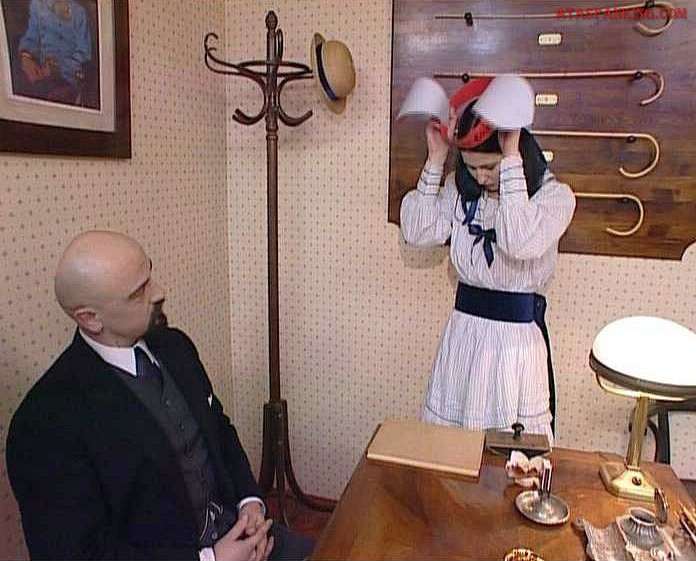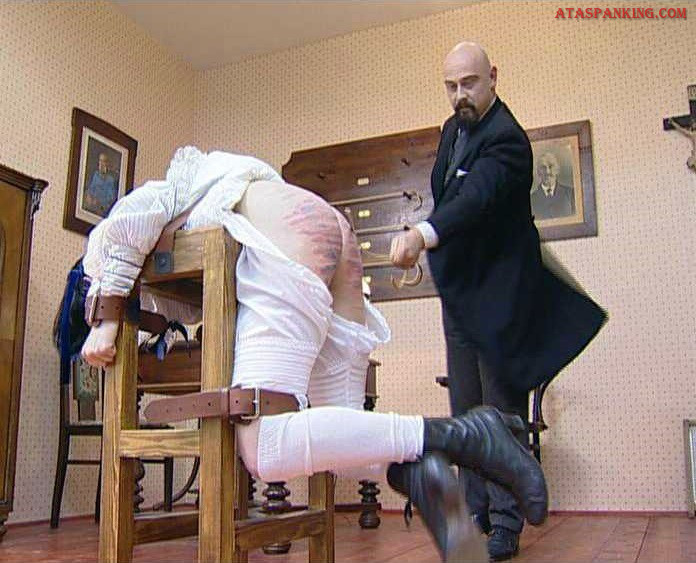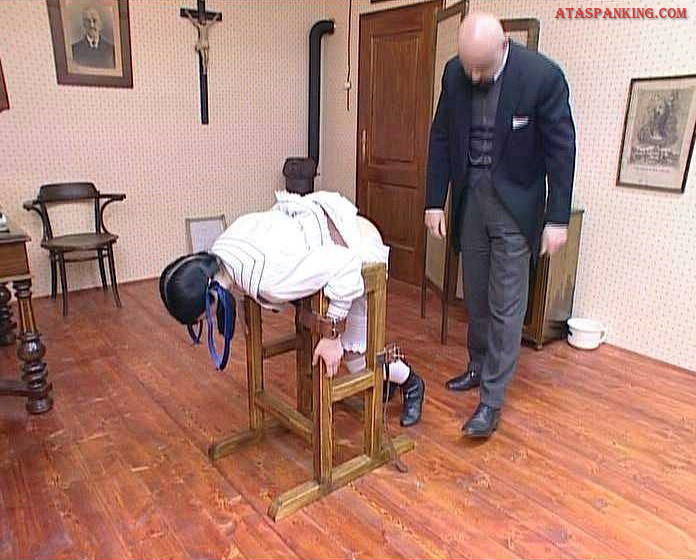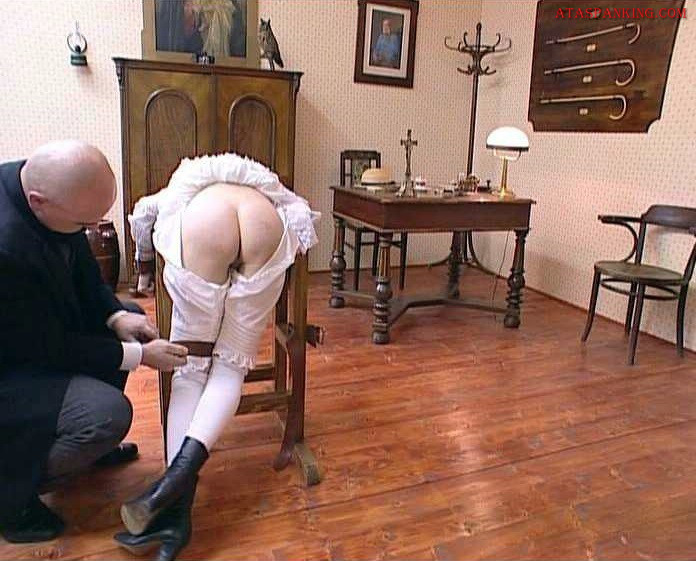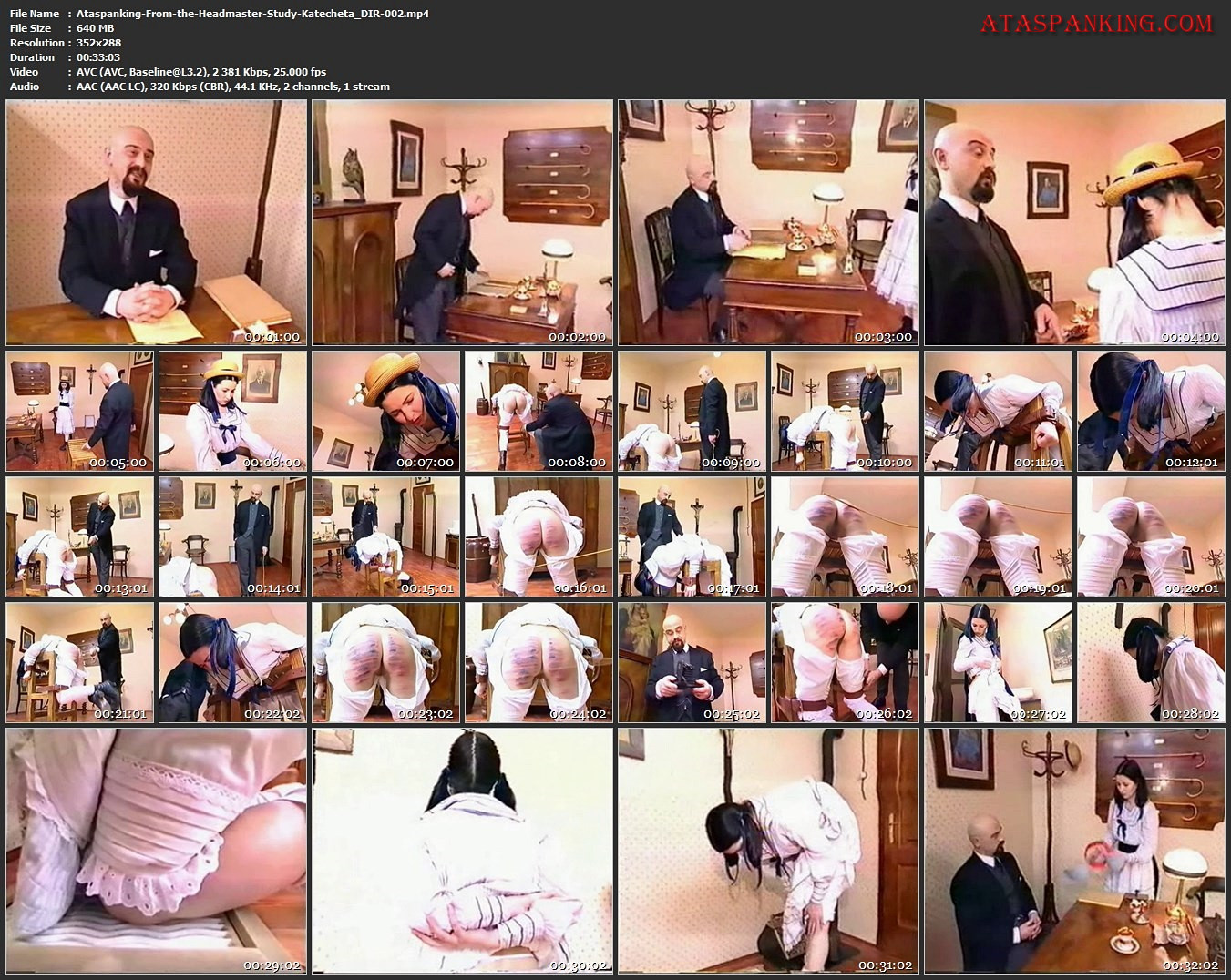 Stories taking place at a headmaster's office form a separate series during which we will get to know not only the governor of the educational lyceum himself, but also many of its inmates. Needles to say that their frequent visits to the headmaster's office are far from being pleasant. The respectable character of the governor is not devoid of various – sometimes rather antagonistic – personal qualities. After all, he is only human like everybody else, isn't he? Sometimes prudent and smiling, sometimes frowning and serious, always educated and wise, but very often prone to anger and quick-tempered. Especially those inmates of his institution committing immoral, undignified and inappropriate offences can awake his just anger – there are plenty of reasons for this. The headmaster has two simple and clear principles: the cane can save young girls from going to hell and who spares the rod spoils the children. That is why this good and wise man has a special polished mahogany table next to his office desk with several rows of different-sized canes and why his office is dominated by an ancient bench used for administering various kinds of punishment to the offenders. This bench is guaranteed to have left its imprint in memories of whole generations of students. Let us have a closer look at their everyday life.
The second episode of the series shows that vulgarity, arrogance, lying and forgetfulness will never go unpunished. It is early in the morning and Miss Novotná has just arrived at the headmaster's office with the following letter from her catechism teacher:
Dear Headmaster,
I would like to ask you to punish the exemplary Miss Novotná who – having been questioned during my catechism lesson about the origin of our Lord Jesus Christ – boldly professed her ignorance at first only to offend the religious feelings and Marian piety of her classmates as well as mine, next by throwing doubt on the Immaculate Conception of Virgin Mary, the Mother of our Lord, offering a vulgar and scandalous description of the conception of her nephew as an example…
I am afraid, and God is my witness, that this is not the first time during my lessons young ladies have ostensibly demonstrated their prematurely acquired knowledge of the facts of life that should only befit grown-up women living in a Christian marital union. Although it hurts my soul immensely, I have to write with King Salomon:
"You, who spare thy rod, hate thy offspring".
Yours sincerely
P. Balthasar M. Weber, S. J.
The headmaster who has been looking forward to a pleasant and undisturbed morning is slowly getting enraged. Especially when the girl exhibits no signs of any meekness and remorse. On the contrary, her behaviour quickly convinces the fair-minded pedagogue that he has in his office another perky brat who needs to be severely punished before it is too late.
In spite of her loud objections and varied backchat, the girl is tied to the bench, with her buttocks completely naked and ready for proper lashing. The verdict is mercilessly announced and the execution accompanied by inhuman screams: a dozen lashes for being perky, a dozen for lying and another dozen for accusing. In addition, three more lashes for forgetfulness. Altogether, fifty-one cane lashes coming down on the poor girl's bare behind and administered by the headmaster's uncompromising and strong hand.
As usual, the headmaster – having taken some photographs of the girl's bloody and swollen buttocks – commands the poor creature to kneel on a washboard. The young lady is on the brink of her strength. Her trembling knees show only too well her suffering, but the headmaster knows no mercy. After all, this is only for her own benefit!
In order to set the seal on his hard work, he then takes out a hat with donkey's ears from his desk. Miss Novotná will have to wear it until the end of today's lessons, showing everybody what is going to happen to all naughty girls in this institution. Only after that may the humiliated and aching girl go back and join her classmates …
As you can see, stories from the headmaster's office vividly describe the painstaking efforts of pedagogues to bring up the young generation. Watch the following episodes of this series made by Rigid East Production. They will surely bring you a lot of entertainment and enlightenment. You can already look forward to the following episodes – they are guaranteed to be even more innovative and interesting.
File Name : DIR-002.mp4
File Size : 640 MB
Resolution : 352×288
Duration : 00:33:03
Video : AVC (AVC), 2 381 Kbps, 25.000 fps
Audio : AAC (AAC LC), 320 Kbps (CBR), 44.1 KHz, 2 channels, 1 stream