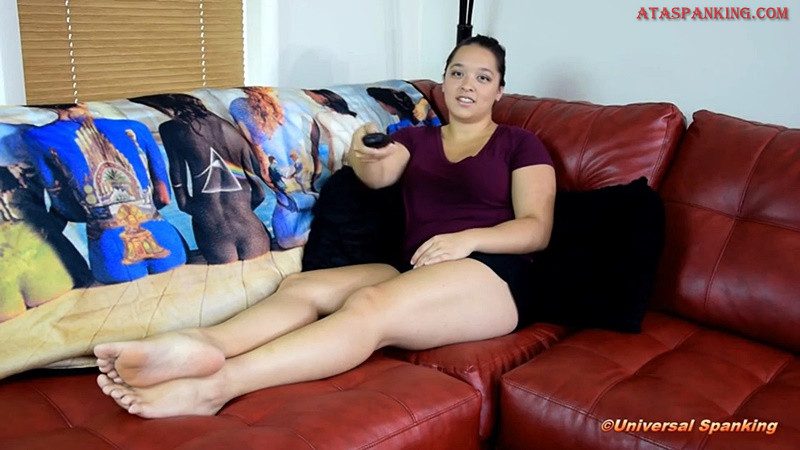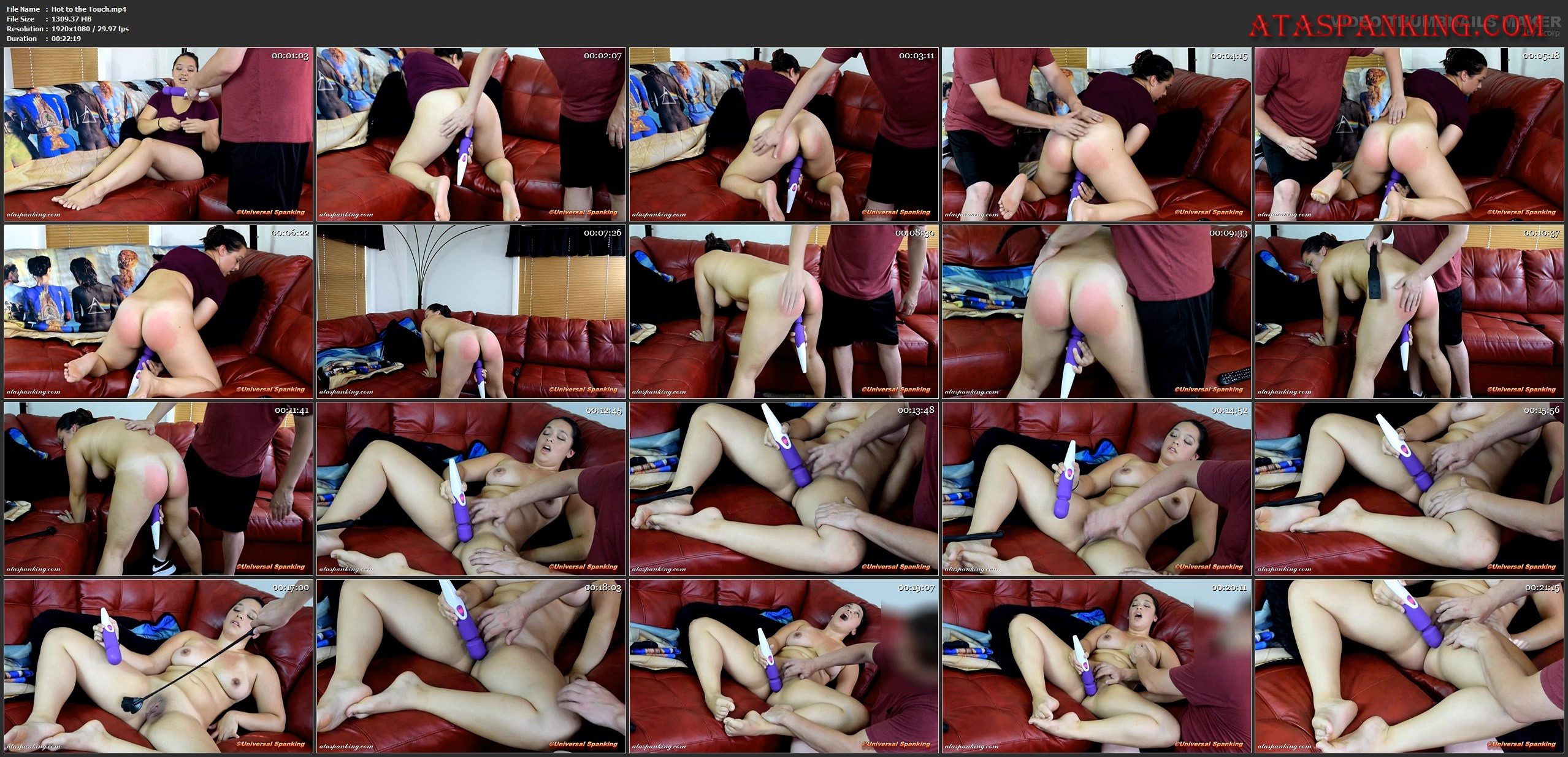 Lilo Lovich (from "Spankings Saved This Family") is a beautiful girl with a kinky mind that she wanted to explore. She couldn't have been more excited when her boyfriend came over to visit and he surprised her with a toy that she had wanted to try forever, a vibrator that she heard would make her orgasm over and over! Her boyfriend was excited for a different reason, she had promised him that he could finally spank her if he bought her that toy, so now he was going to have his first chance to smack her tight and beautiful bottom.
Lilo was known around school for being rather athletic, she did her squats to keep her butt in shape. Her boyfriend truly adored her toned thighs and lucious behind, so of course he wanted to spank it from the first time that he laid eyes on her! Well, now was his chance, Lilo was already becoming wet when she was instructed to kneel on the couch. Her mind was blown right from the start as she touched that vibrator to her sensitive parts while her boyfriend smacked her bottom at the same time!
It would only be natural for a girl getting so turned on to take off every piece of clothing. Lilo wanted to be naked, to feel free, and to be worked over by her boyfriend. He would bend her over the couch next, making her stick that round bottom out as he continued to spank her bottom. In fact, he had prepared for this occasion, and he used a leather slapper and a riding crop on Lilo's naked cheeks as well! Between the pain of the spankings and the pleasure of her new toy, Lilo was literally shaking from all of the stimulation. Eventually, her boyfriend would lay her on her back and he spanked her very sensitive parts as well as her breasts, he was making his girlfriend sore all over. There's no doubt that Lilo was embracing the very essence of discipline, she was starting to understand that punishment would be something that she'd always crave! It could be said that there are some girls who might never experience anything quite like those moments in their lives, and Lilo felt very lucky that her boyfriend made the effort to see that she would feel the raw emotions of pain and pleasure mixed with such precision.
File Name : Hot to the Touch.mp4
File Size : 1309.37 MB
Resolution : 1920×1080
Duration : 00:22:19