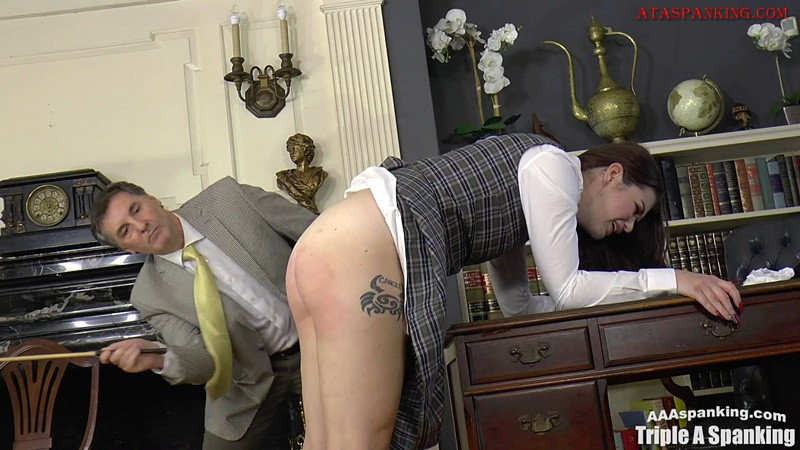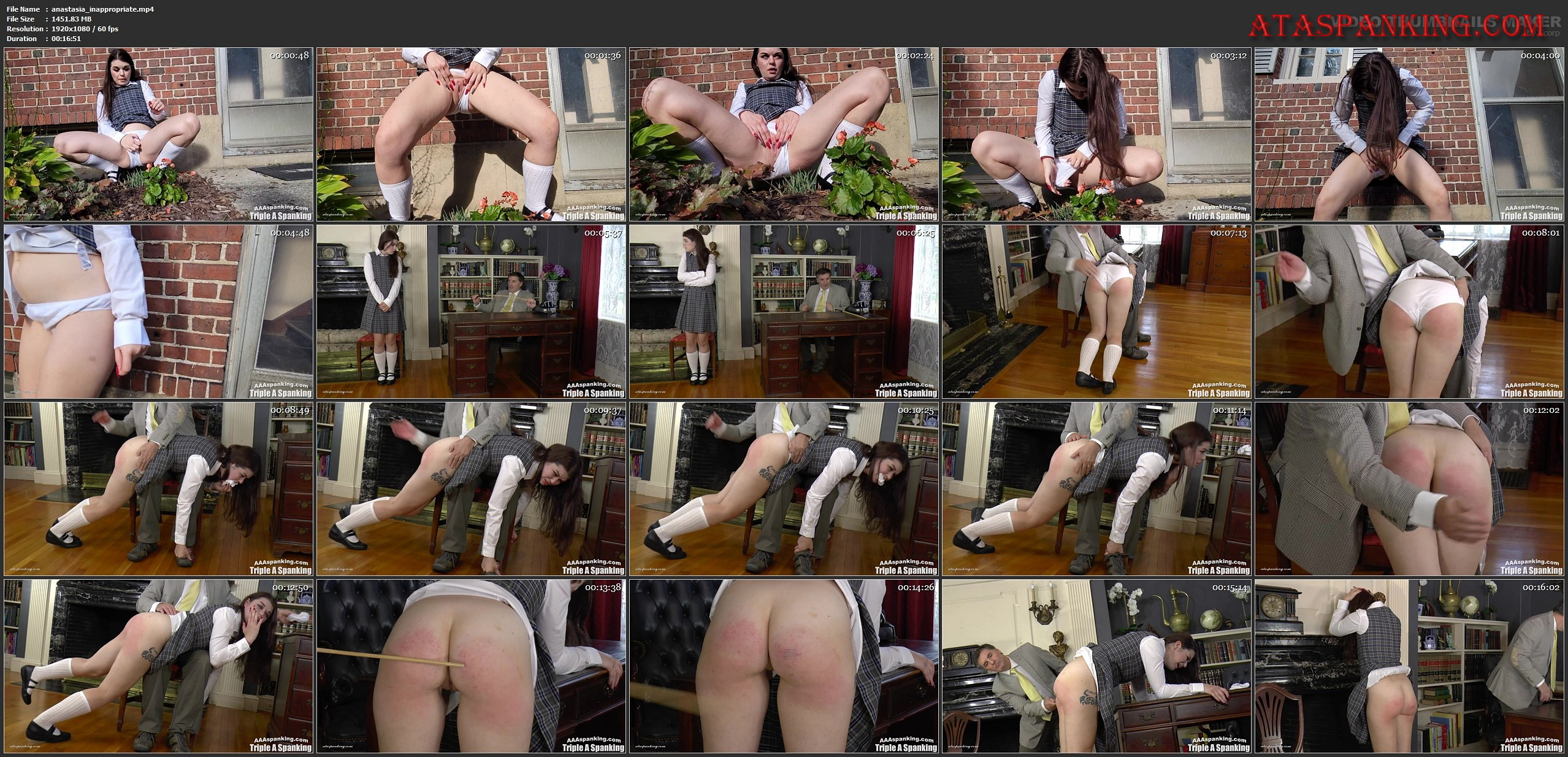 Anastasia Rose is back at the Reformatory Institute for her reckless behavior where the teachers at her former educational establishment didn't know how to handle her. It seems she doesn't want to learn how to behave like a proper young lady. Simple things like finding a bathroom for such mundane things as privately relieving oneself are alien to her! Witness her take an age to pee outdoors, almost wanting to get caught, when it seemed easier to use the toilets inside. Of course, she did get caught and Matron replaced her soaked knickers and sent her to the Headmaster for yet more corrective discipline. He scolds her, ignoring the fact that she had defiled the garden earlier, instead focussing on all her other filthy habits and poor behavior. He says this warrants a bare bottom spanking, over his lap… and a caning afterward.
Anastasia still talks back even when her bottom is being turned fire red with his hard hand and so her mouth is stuffed with her cotton panties to keep her quiet. This provides a brief respite for him but Anastasia continues to mumble and spits out the panties only to have them placed back inside her talkative mouth.
By now, Headmaster decides to cane the insolent wretch but he decides a crueler fate is to ensure one side of her bottom receives a full-strength caning, allowing her to return to class afterward and to be able to concentrate on academic studies without the difficulty of trying to sit down as she will be able to seat herself on her left buttock.
She is here to learn and pay attention in class and Anastasia will learn, one way or the other!
File Name : anastasia_inappropriate.mp4
File Size : 1451.83 MB
Resolution : 1920×1080
Duration : 00:16:51
http://212.162.153.174/4a0e5c0a5440f279/anastasia_inappropriate.mp4