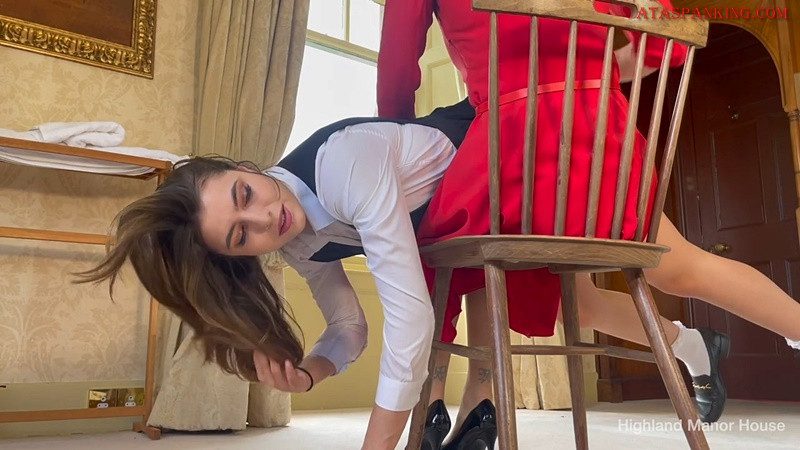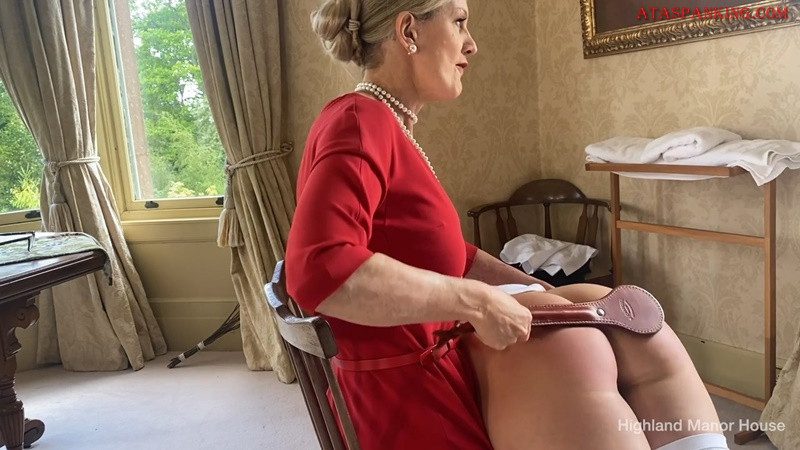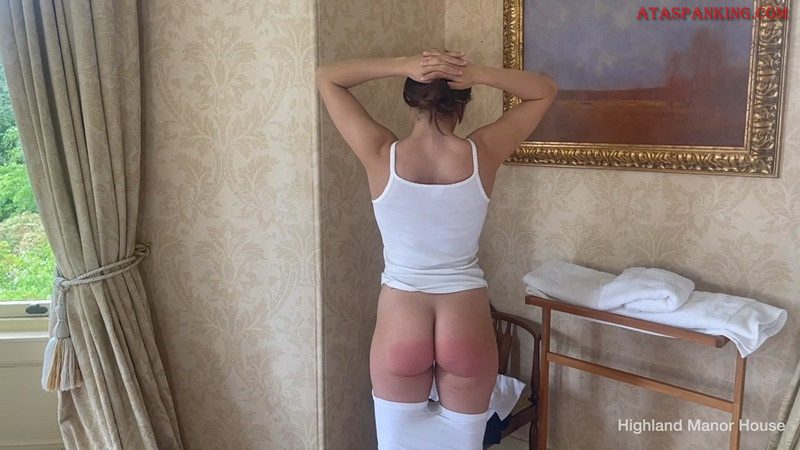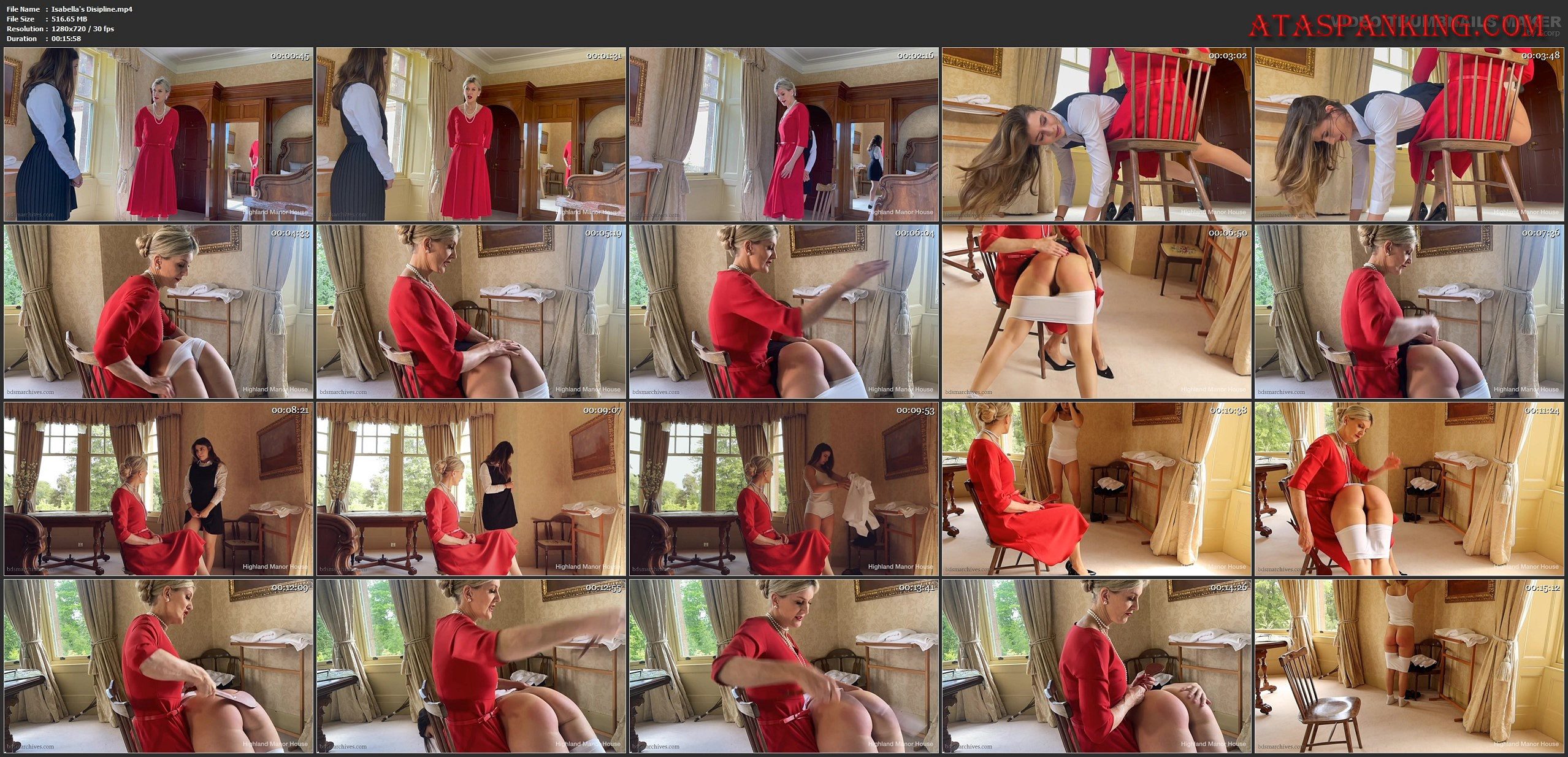 Isabella is waiting, nervously, in her room knowing that Housemother will soon arrive to discipline her for misbehaving and talking in class.
Isabella is dressed in her school pinafore, white blouse, white, socks and Maryjane shoes, along with a white vest and underwear.
Housemother arrives and informs Isabella that she will be going across her knee for a sound and sore spanking for her terrible behaviour.
Housemother is dressed in a knee-length red dress, stocking and black stiletto shoes. Her hair is tied up in a bun.
Isabella is soundly spanked over Housemothers knee, being told that this is all necessary to correct her behaviour. First, she is spanked over her white knickers and then on the bare bottom.
When Housemother is finished, she instructs Isabella to stand up, then she notices that's Isabella's hair is not tied back, according to the regulations. This error has caused Isabella to be punished akin, this time with the leather paddle.
Isabella is instructed to strip down to her vest and knickers, before she is put back over Housemother's knee for a sound spanking with the leather paddle.
Isabella is left to think about her punishment while standing facing the corner with her hands on her head, and her red bottom out on display.
File Name : Isabella's Disipline.mp4
File Size : 516.65 MB
Resolution : 1280×720
Duration : 00:15:58
http://95.215.205.103/c746a02fa8b4c13c/Isabellas_Disipline.mp4
>>> Extended version Domina Scarlet <<<