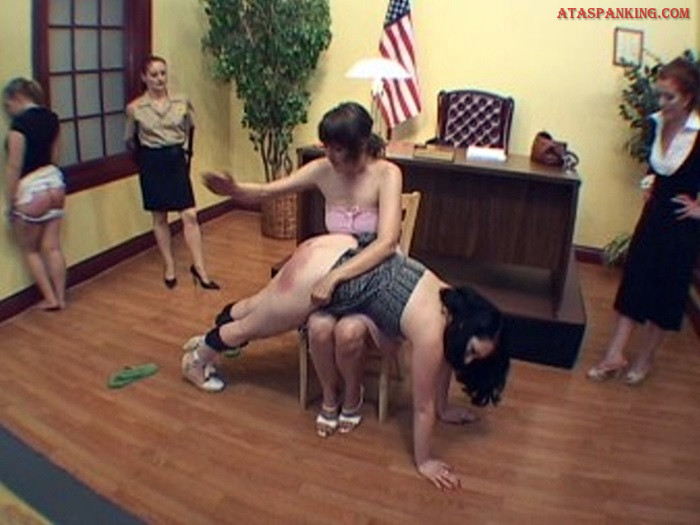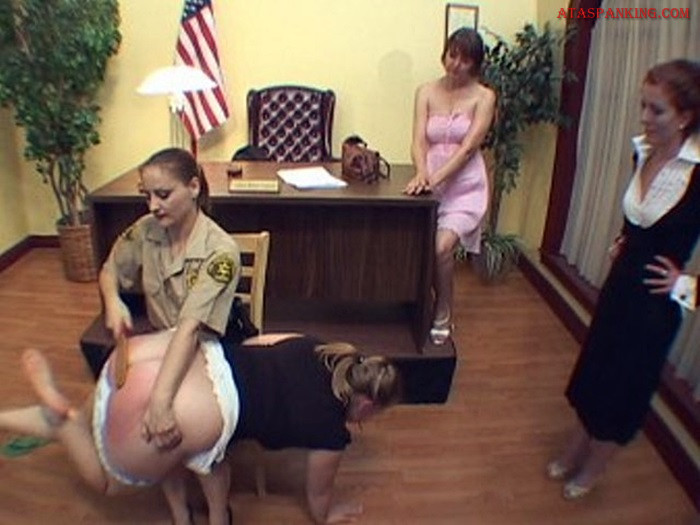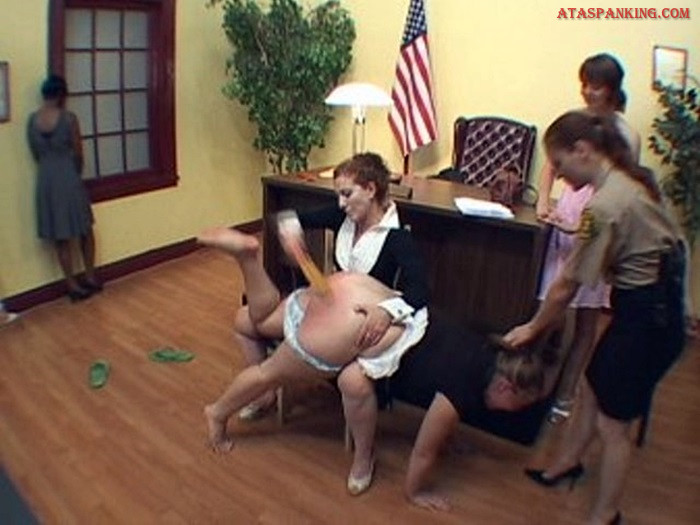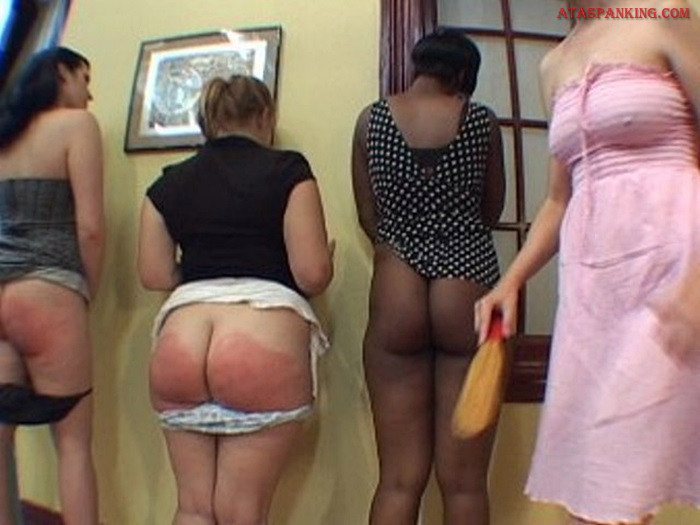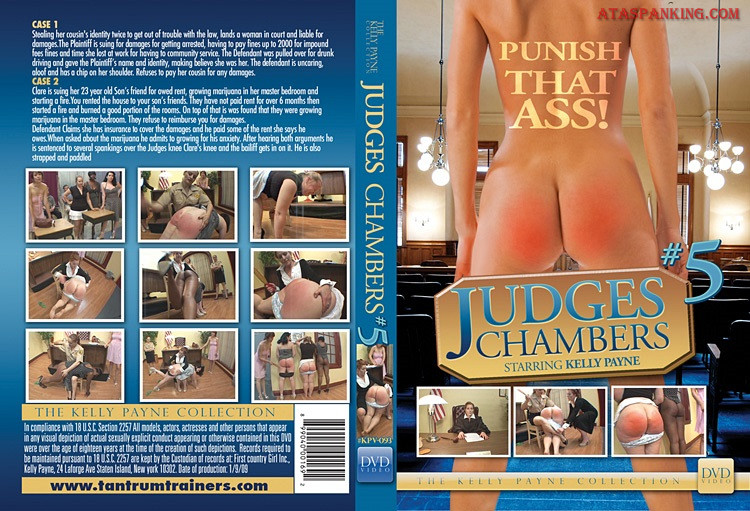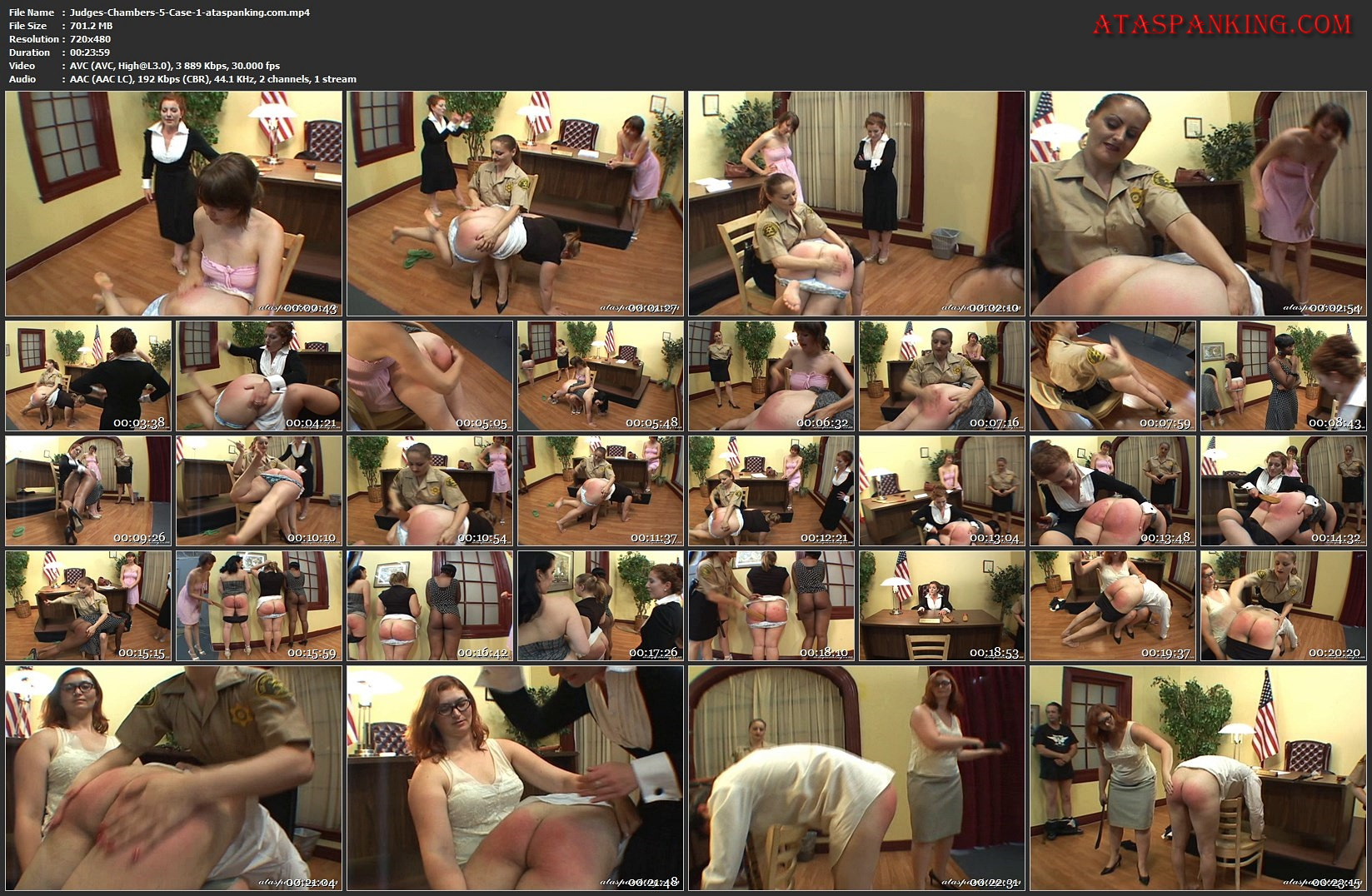 Baccalaureate party guests allegedly run out on a bar tab in the thousands after a fight breaks out.
The Plaintiff is the owner of a local bar with a party room. She is suing the defendants for skipping out on a bar tab and damages done to her bar. The ladies rented the room for the evening for their girlfriends baccalaureate party. During the evening of drinking there was a fight between one of the defendants and her fiances ex lover. The ladies skipped out on paying their bar tab which was in the thousands and making good on any damages. Plaintiff has a contract that states the girls are liable for damages.
The defendants are giggly thinking this is a big joke. The refuse to pay for any damages because they say it was not them the party was for but the Bride and she is the one who should pay for the damages.
After hearing both arguments they are sentenced to several spankings over the Judges knee Clares knee and the bailiff gets in on it. They are also strapped and paddled.
Clare Fonda, Katie Rose, Kelly Payne, Mistress Gemini, Samantha Grace, Stacey Adams
Archivos.Spanking.Club, Femdom, Kelly Payne Collection, Private
File Name : Judges-Chambers-5-Case-1-ataspanking.com.mp4
File Size : 701.2 MB
Resolution : 720×480
Duration : 00:23:59
Video : AVC (AVC), 3 889 Kbps, 30.000 fps
Audio : AAC (AAC LC), 192 Kbps (CBR), 44.1 KHz, 2 channels, 1 stream
http://95.215.205.103/ab70961d2e4638e8/Judges-Chambers-5-Case-1-ataspanking.com.mp4