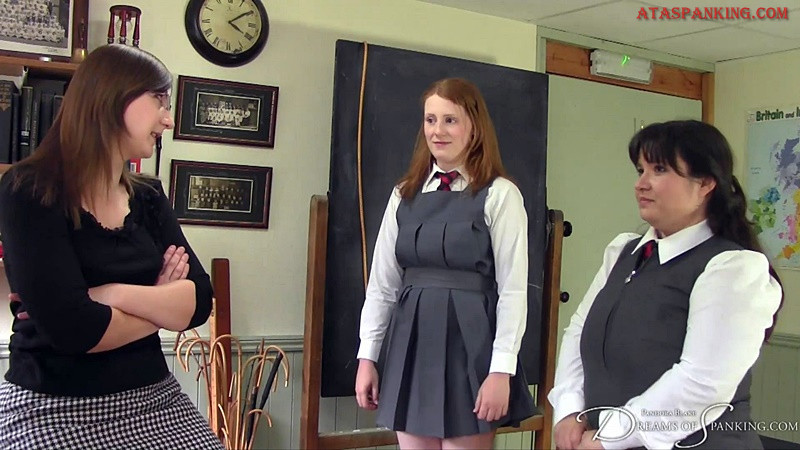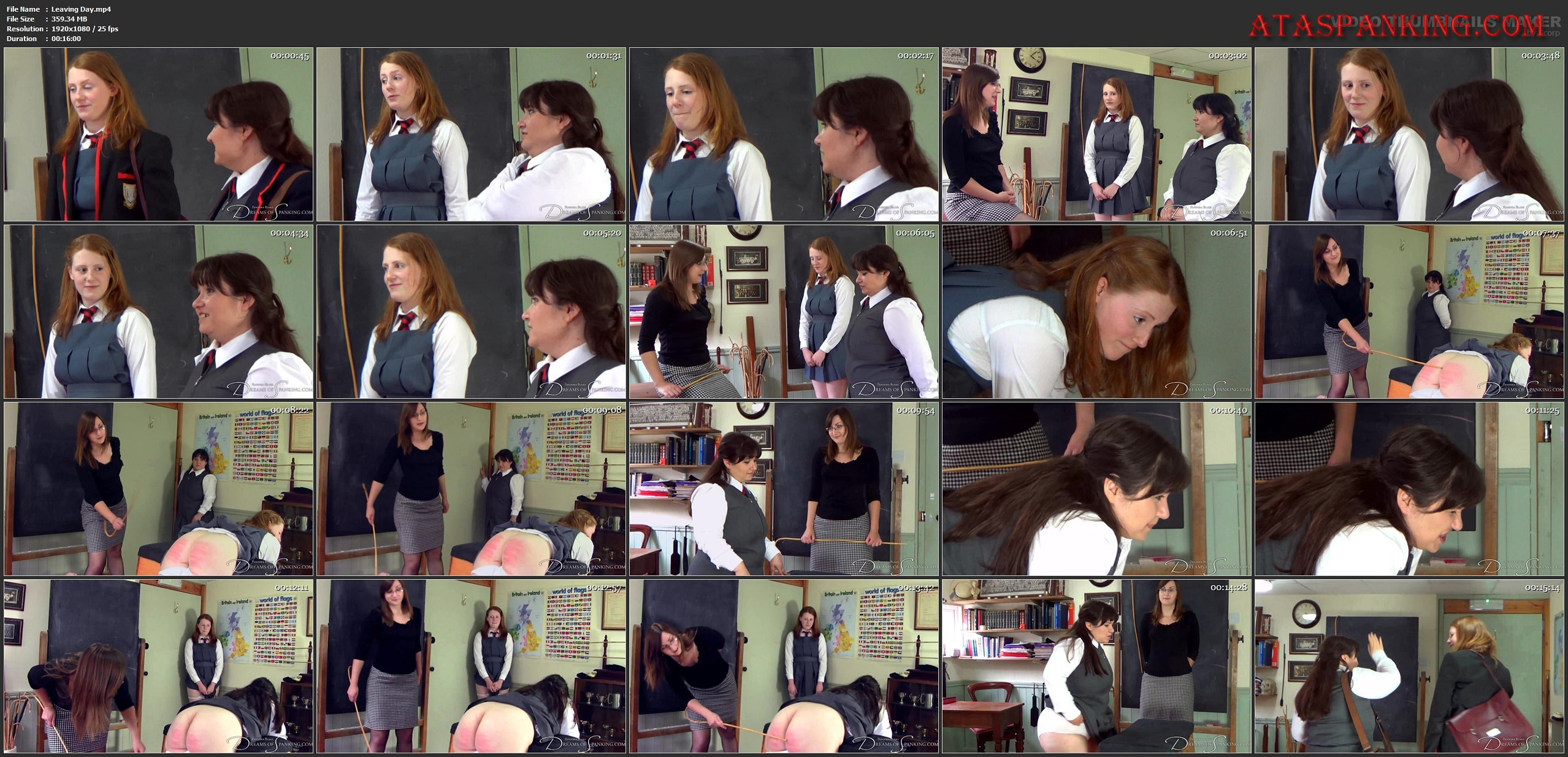 After their end-of-year assembly Irelynn and Adele are summoned by their head of year. Someone spiked the punch at the Leavers' Ball, but which of them was it? Either way, it's a caning offence for sure.
It's the last day of summer term, and the end of Irelynn and Adele's school career. After the end of term assembly, their head of year calls them back for one last interview to discuss what happened at the sixth form Leaver's Ball. It seems that someone spiked the punch, and these two are the likely suspects. But which of them was it? And will either of them admit to it?
There's no time for detention now: this is a caning offence for sure. For their classmates, the summer holiday has already started, but rather than hugging their friends goodbye, Irelynn and Adele will spend their last moments at the school in an all-too-familiar position: bent over the gym horse for a final farewell whacking.
Adele Haze, Irelynn Logeen, Pandora Blake
File Name : Leaving Day.mp4
File Size : 359.34 MB
Resolution : 1920×1080
Duration : 00:16:00