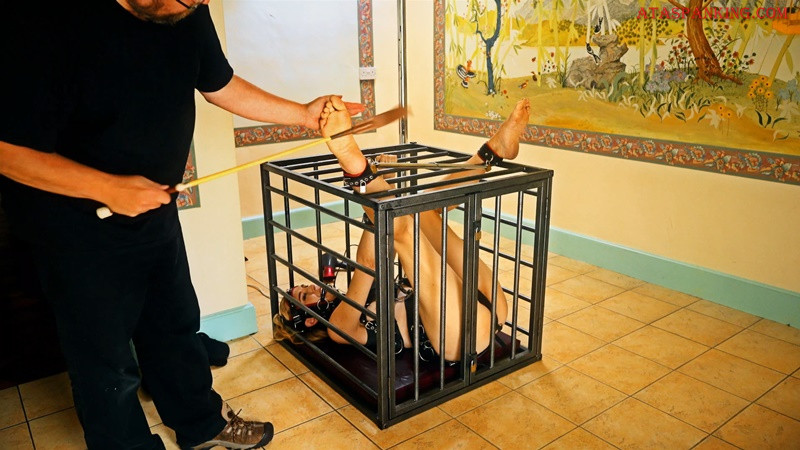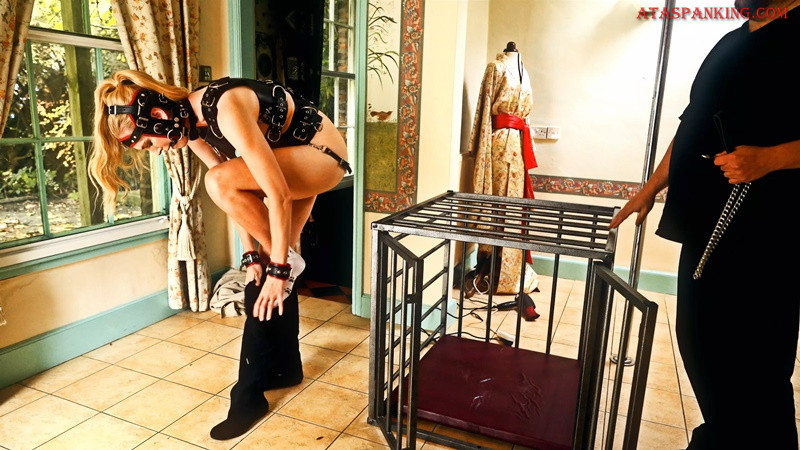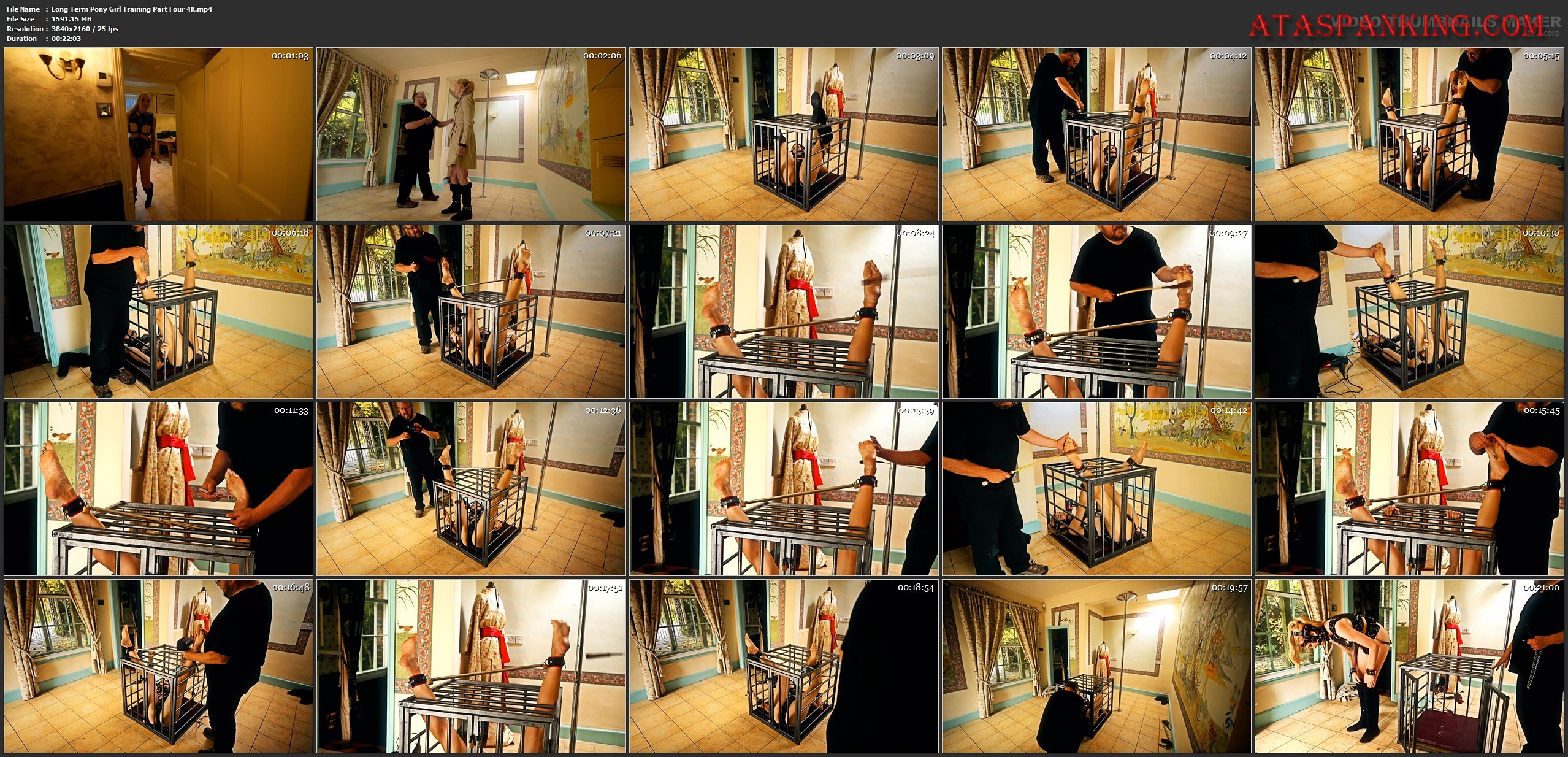 Supposedly broken in and domesticated, Pony Girl Ariel is doing her household chores, washing up in her full pony harness. But she cannot resist taking off her head harness and attempting to flee! She grabs her overcoat from the hook and runs through the house to the door. It is unlocked! She is free!
But her trainer knows full well that she is not yet truly resigned to her fate. As soon as she steps past the boundary of the house, a nasty surprise awaits her- for the collar locked into her elegant and slender neck is a shock collar and it automatically triggers! Ariel is immobilised by the awful voltage and drops in her tracks… and the trainer is right there.
He ignores her protests and orders her back inside. Take a deep breath pony girl!
The next thing she knows, she is on her back inside a narrow cage. Her feet protrude through the bars at the top, and the trainer strips her of her boots and uses a spreader bar to keep her ankles spread- and also to prevent her being able to withdraw her feet back into the cage. She is trapped and helpless and must await her much-deserved punishment. And she has nipple clamps on her nipples to make every movement a trial.
There is nothing for it but a proper punishment – to the soft wrinkled soles of her beautiful high-arched feet! He starts with some sensitisation using the Wartenburg pinwheel. Ariel screams in protest through her gag but he is without mercy, not stopping until her soft soles are completely tender and sensitised ready for the next step.
Then he turns the hot air from a hair-dryer onto her helpless soles! The pain is unbearable! Ariel wriggles and twists and writhes but she cannot escape the torment. Next comes the riding crop in a wicked bastinado on her already unbearably sensitive soles and arches!
The poor Pony Girl's punishment is far from over when he stops- he informs her that that was just the first round of punishment.
Now it is back to the pinwheel, then will come the heat, then the bastinado, then the whole cycle will repeat! The only thing worse than the actual punishment is the awful, terrible anticipation of knowing what's to come as her soles get more and more sensitive to the point where even a light brush of his fingers is almost unbearable!
Has she learned her lesson? Will she finally accept her master's command and submit to being a true Pony Girl?
Amelia Jane Rutherford, Hywel Phillips
File Name : Long Term Pony Girl Training Part Four 4K.mp4
File Size : 1591.15 MB
Resolution : 3840×2160
Duration : 00:22:03
http://95.215.205.103/ad65df5e0f8640a1/Long_Term_Pony_Girl_Training_Part_Four_4K.mp4