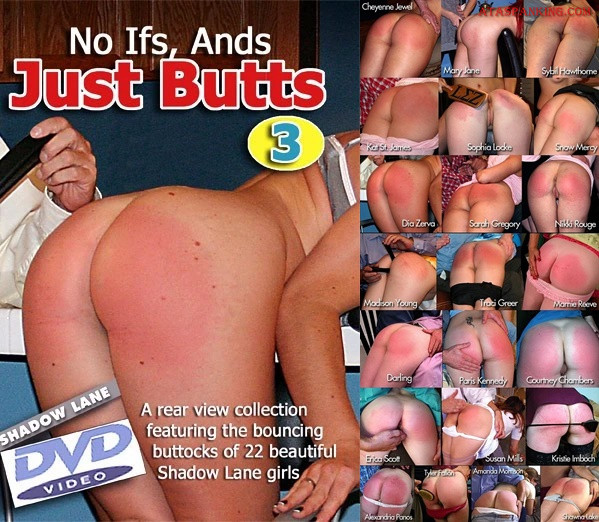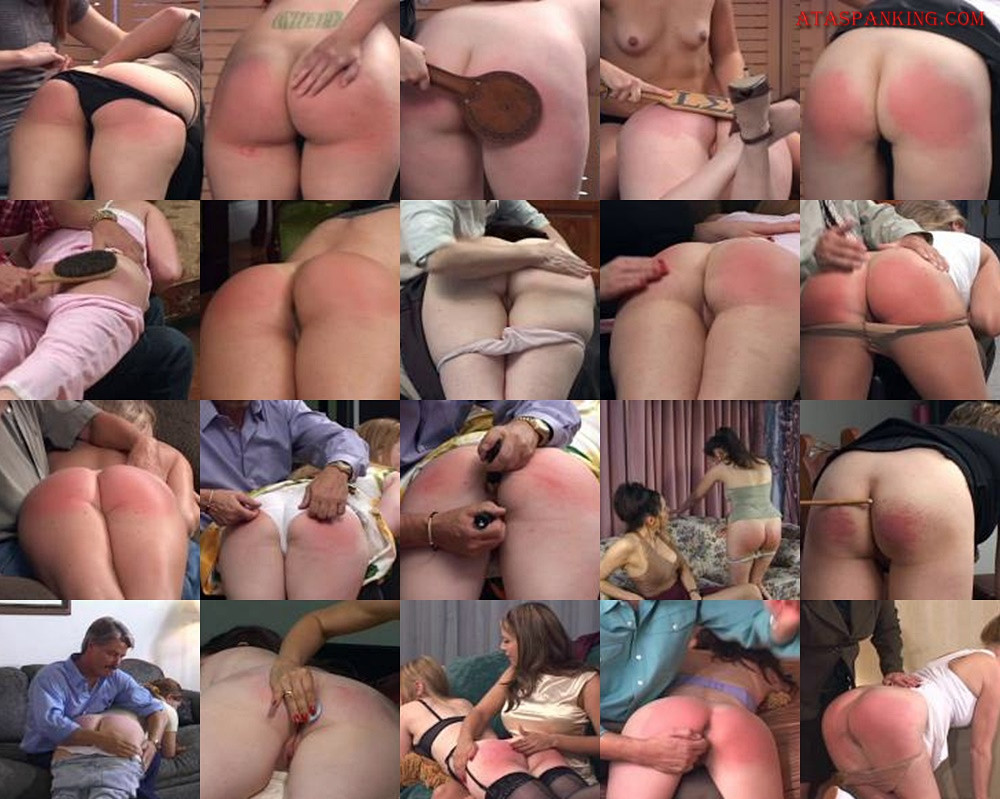 Shadow Lane presents volume 3 of it's popular new series No If's, Ands — Just Butts! Thrill to 70 minutes of vigorous corporal punishment erotica, focusing exclusively on the scrumptious bare bottoms of 22 lovely Shadow Lane girls getting spanked.
This butt shot only clip collection features a quick peek at each lady's face to set up the scene, then all of the subsequent action unfolds via close up posterior shots.
Asses are ripe and ready to go. Ladies who love being submissive peel off their bottoms to let their fannies show. While placed over a knee, they get a nice hard spanking. Paddles, hands, canes, flogger and whips alike are used to teach these babes a lesson. To bad for the dominate participants because their submissives love getting their asses tapped.
Alexandria Panos, Amanda Morrison, Cheyenne Jewel, Courtney Chambers, Darling, Dia Zerva, Erica Scott, Katherine St. James, Kristie Imboch, Madison Young, Marnie Reeve, Nikki Rouge, Paris Kennedy, Sarah Gregory, Shawna Lake, Snow Mercy, Sophia Locke, Susan Mills, Sybil Hawthorne, Traci Greer, Tyler Fallon
File Name : No Ifs Ands Just Butts 3.zip (mp4)
File Size : 1.05 GB
Resolution : 480×360
Duration : 01:09:40
http://95.215.205.103/1b0304dae517b23b/No_Ifs_Ands_Just_Butts_3.zip