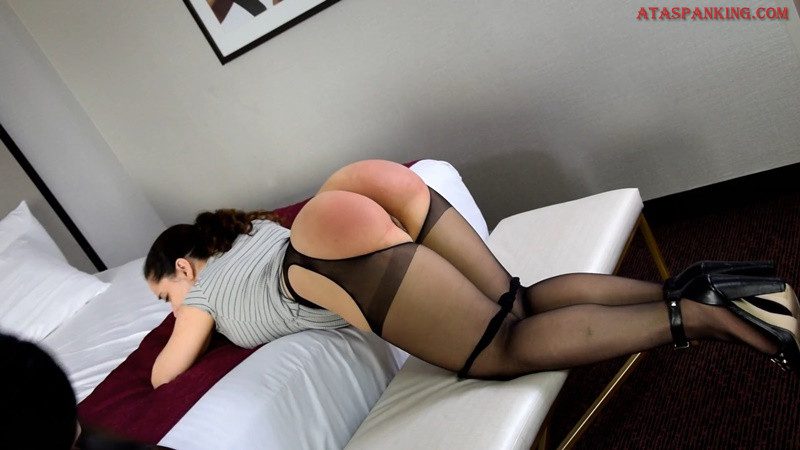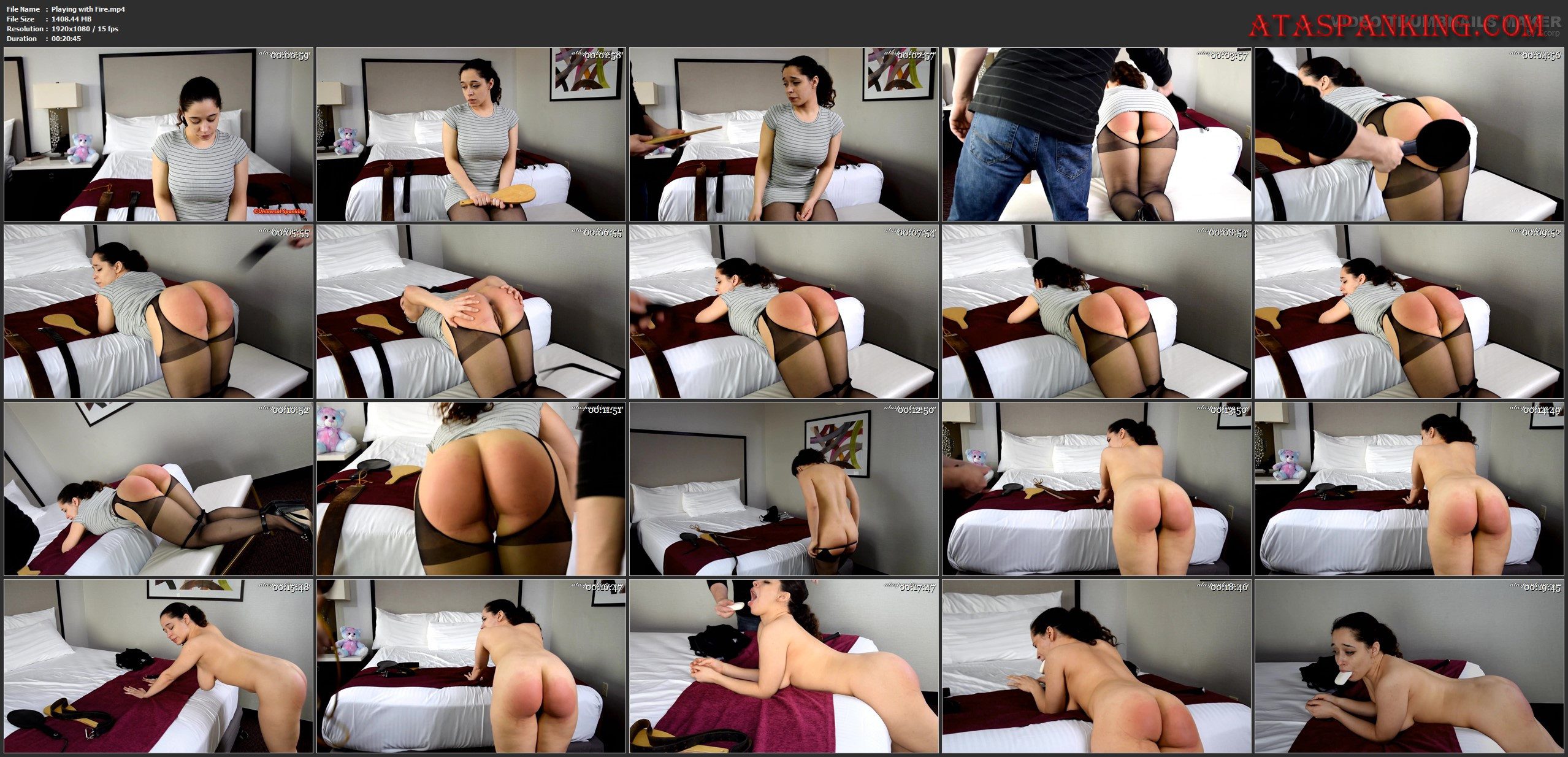 "Playing with Fire" is the third part of a trilogy ("Sent Home From the Slumber Party" and "Eye for an Eye" are the first two parts) that features Mackenzie Reed as a daughter who's made some big mistakes! First, she was caught doing dirty things at a slumber party, and then Mackenzie tried to enact revenge on a girl who was supposed to be a friend. In this video, Mackenzie takes more steps in the wrong direction as she raised her hand to her mother, it's just something that you don't do!
Mackenzie's poor behavior is going to earn her punishment, a severe one at that,…and it'll be her final opportunity to apologize and make things right or she'll be sent off to boarding school. You can bet that she's going to be obedient for this spanking and she'll be accepting whatever punishments her father deems necessary. As this video starts, we see Mackenzie waiting with a wooden paddle cradled in her hands and that very paddle would soon be used on her bottom as it's sticking out, only covered by a thin skirt! She'd be feeling the board again, but first she'd have to face several other implements including a leather paddle that would fall upon her bare cheeks. It's clear that Mackenzie's father was looking to drive a major lesson home, and hopefully she takes the punishment to heart.
Embarrassment can play a big part in thorough spankings, and after Mackenzie's father uses a riding crop to correct her, he instructs her to bare her bottom for penalty swats,…smacks that sting her more private areas! In fact, Mackenzie is told to hold her already sore cheeks open for corporal punishment with the riding crop, this is by far the worst spanking her dad ever given to her. Mackenzie almost welcomed the belt, but she couldn't even relax for a minute as she was then instructed to strip fully nude to endure hard licks from her dad. She never knew her father could be so strict, but Mackenzie certainly started taking life a lot more serious real quick! Every implement that she had to set out for this spanking would would be used, and that included the dreaded razor strap,…it's the kind of implement that will bring tears to a girl if she wasn't already crying. And sure enough, that wooden paddle would be used again, though this time she would have to suffer through swats with soap in her mouth! One could feel sorry for what Mackenzie went through, though many could see that fair and swift justice was delivered to a girl who needed the stern discipline that only a caring father could deliver.
File Name : Playing with Fire.mp4
File Size : 1408.44 MB
Resolution : 1920×1080
Duration : 00:20:45
http://95.215.205.103/23b6df4d96eda059/Playing_with_Fire.mp4