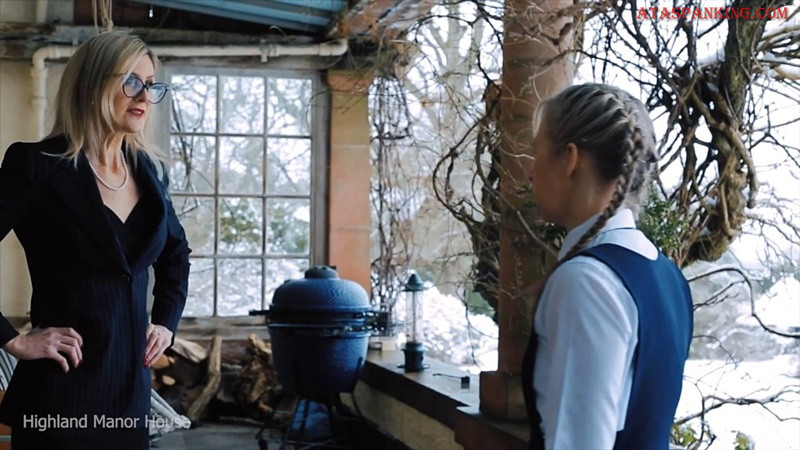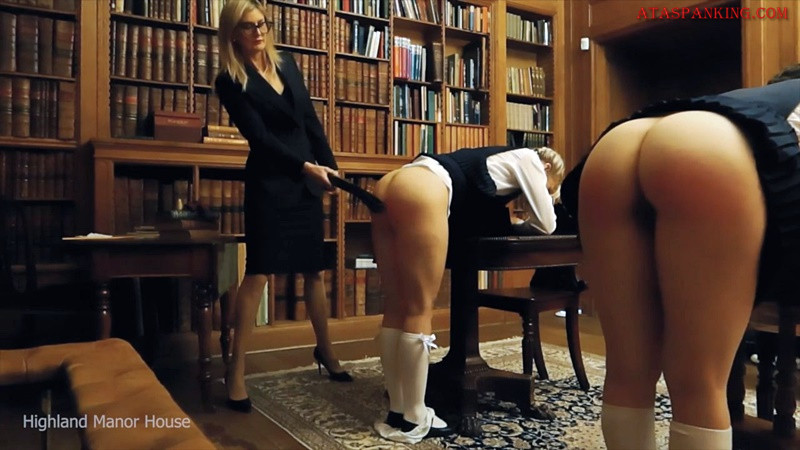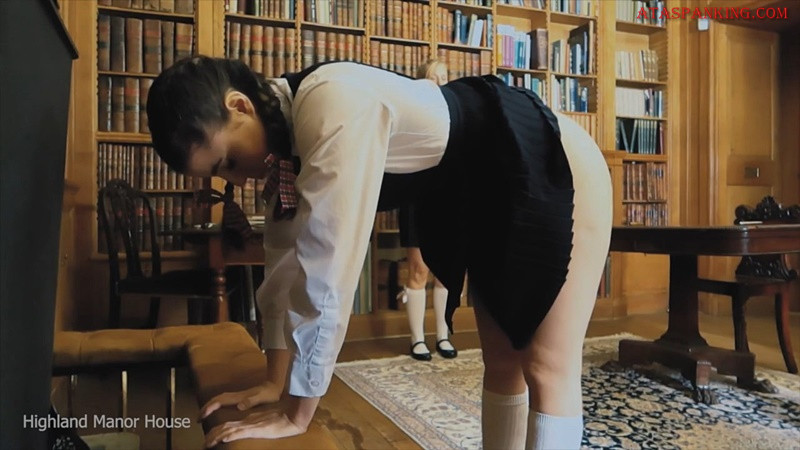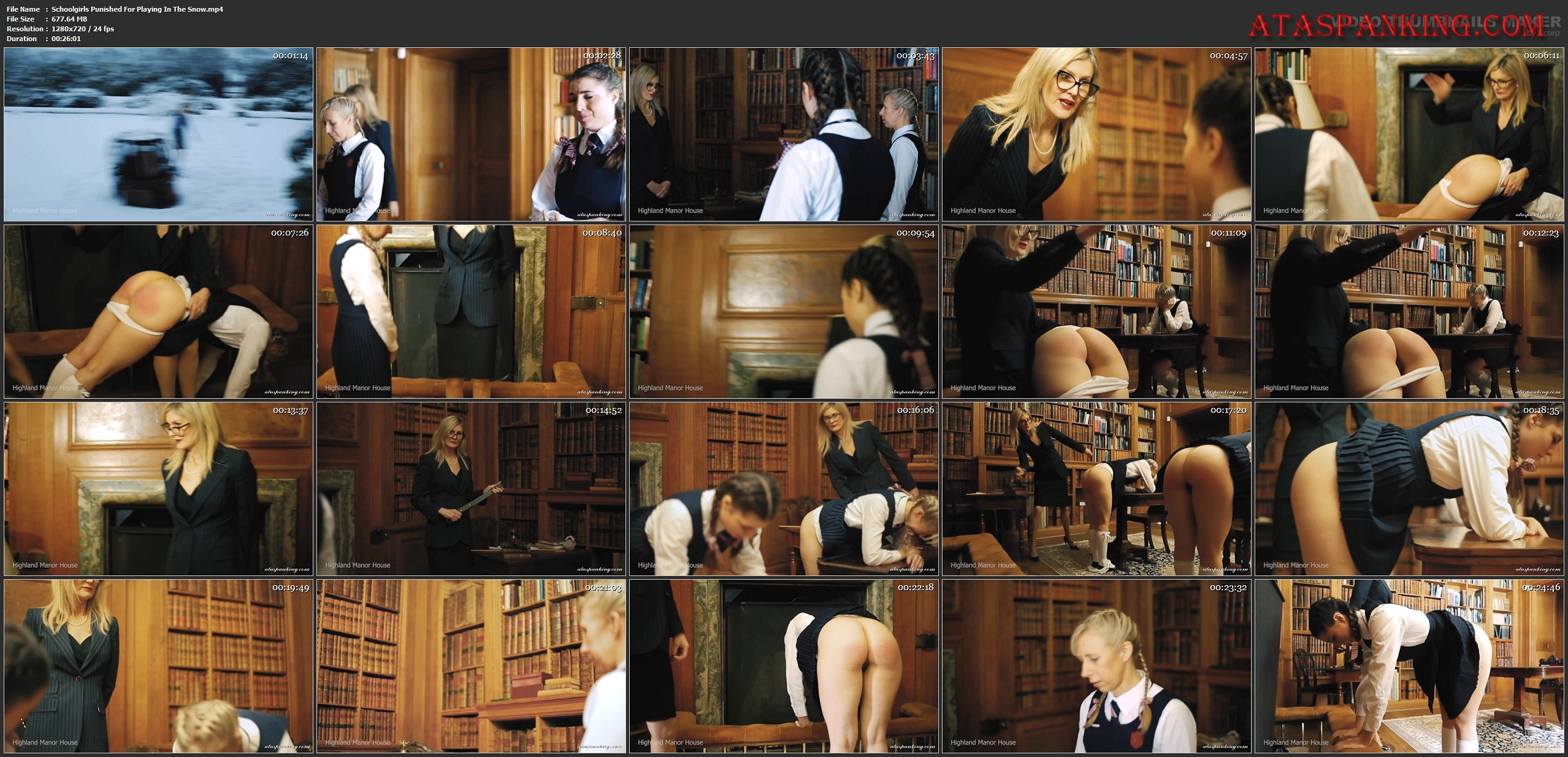 Alisha is Head Girl at a very exclusive Girls boarding school and is searching for her friend Bella. Alisha spots Bella outside playing in the snow, just as the bells for the first class of the day sounds. Bella had lost them 15 house points the previous week, so Alisha is determined that Bella does not lose them anymore. As Alisha goes outside Bella throws a snowball at her, which leads into a snowball fight ensuing between them.
Unfortunately for the girls, the teacher has spotted them and is furious. The girls are marched inside to her study for a stern talking to and to be punished for their behaviour.
Bella is given lines to write as Alisha is given a long, hard spanked over the teacher's knee, on the bare bottom with her white cotton panties lowered to her ankles.
Then Alisha is given lines to write as Bella is spanked long and hard over the teacher's knee, while being scolded for her misbehaviour.
The teacher takes the girls lines, and ripping them up in front of them, she tells them that they will receive 12 strokes each of a heavy leather strap on their bare bottoms. They are told to stand in front of their desks, lower their white underwear and bend over their desks. They each receive 12 strokes, counting and thanking their teacher after each one.
Afterwards, Alisha is told to raise her underwear, but Bella is informed that, as the instigator of this whole escaped, she is also to receive 12 strokes of the cane. Six strokes will be administered by the teacher, but the additional six will be administered by the Head Girl, as a position of her responsibility.
Bella is bent over by the fire, and the teacher gives her 6 hard stokes on her bare bottom, before handing the cane to the Head Girl. Reluctantly, and with the warning that refusal will lead to her own striped bottom, the Head Girl gives her friend 6 strokes of the cane.
Alisha Williams, Bella Bird, Mistress Scarlet
File Name : Schoolgirls Punished For Playing In The Snow.mp4
File Size : 677.64 MB
Resolution : 1280×720
Duration : 00:26:01
http://95.215.205.103/841318765593b008/Schoolgirls_Punished_For_Playing_In_The_Snow.mp4