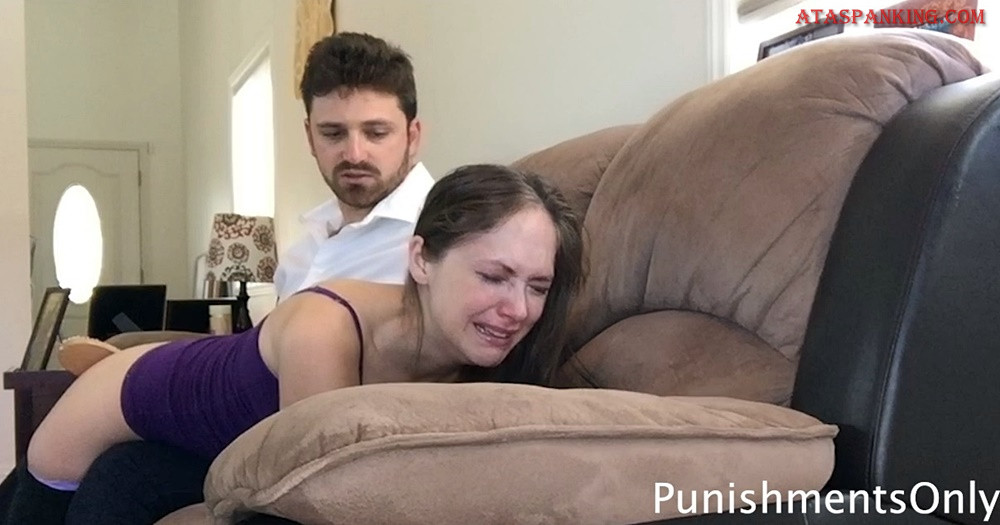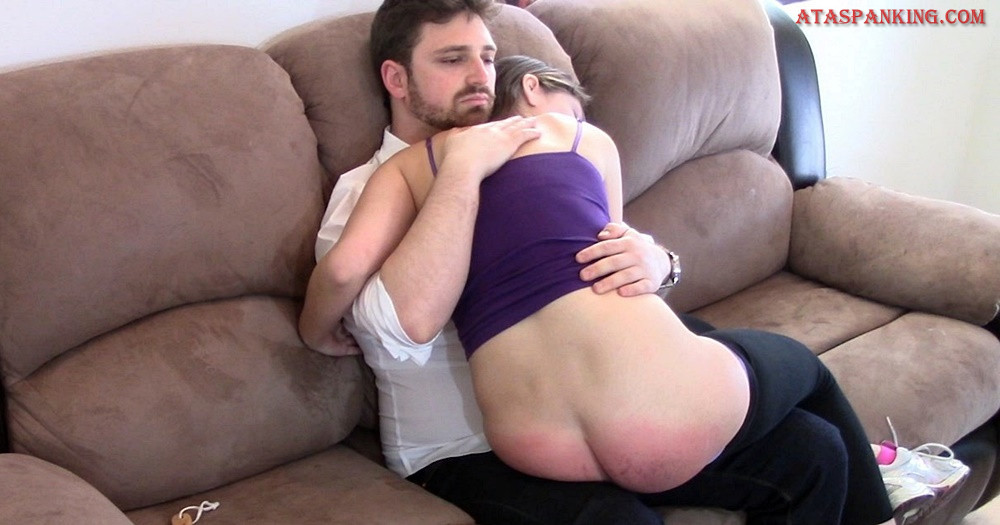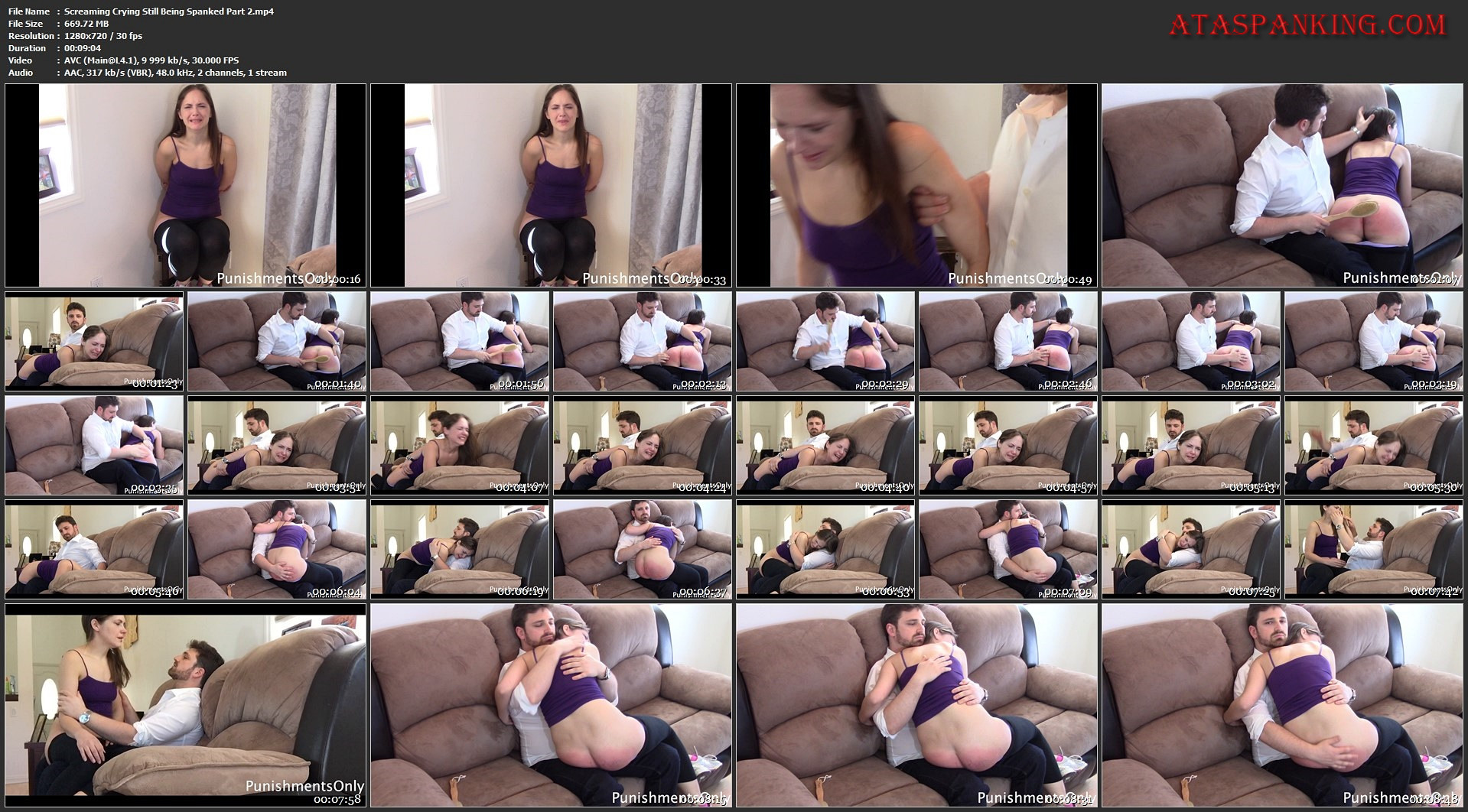 Rachel is a friend of mine, and I should add, a very sweet and lovely girl. A little less than a year ago, she got a new car, and I gave her the sound advice of making sure to get it serviced every few thousand miles. Alas, Rachel didn't do this, and went about 11,000 miles on her new car before it started having problems – not changing the oil for that amount of driving will do that. I lent her money to have everything fixed, but I told her that this generosity was on condition that she accept being punished for such irresponsible care for her new car. Reluctantly, she agreed.
Though certainly no stranger to being spanked – she is a fetish and bondage model, after all – let's just say she's used to erotic and sensual play. Punishments are unfamiliar territory for her. I take Rachel over my knee, pull down her pants, lecture her, scold her, and then I spank the daylights out of her. Almost immediately, Rachel begins to scream and cry, but I am determined to see to it that this lesson sticks with her.
After I decide her first spanking is over, I take her to the corner and place her on the disobedience stool. I have her face out so that I can see her continue to cry as I scold her. After a few minutes, I lead her back to the couch and pin her down over my knee again. In all honesty, a hand spanking would've probably been enough to get through to her. But since I'd specifically told her to make sure she gets her car serviced every few thousand miles, I decide to spank her with the bath brush, just to be absolutely certain to make an impression upon her. I think it is safe to say that Rachel learns her lesson, as her reactions are nothing short of hysterical before I determine that she's had enough of the bath brush. And just for good measure, I finish up her punishment with my hand on her bottom again.
Finally, poor Rachel's punishment is over. I take her onto my lap, rub her back and her bottom, console her, remind her that this was for her own good, and I kiss her forehead as I hold her tight in my embrace while she calms down. Safe to say, Rachel will not forget to take her car in for servicing again!
File Name : Screaming Crying Still Being Spanked Part 2.mp4
File Size : 669.72 MB
Resolution : 1280×720
Duration : 00:09:04
Video : AVC, 9 999 kb/s, 30.000 FPS
Audio : AAC, 317 kb/s (VBR), 48.0 kHz, 2 channels, 1 stream
http://95.215.205.103/b662ce14f2b15098/Screaming_Crying_Still_Being_Spanked_Part_2.mp4