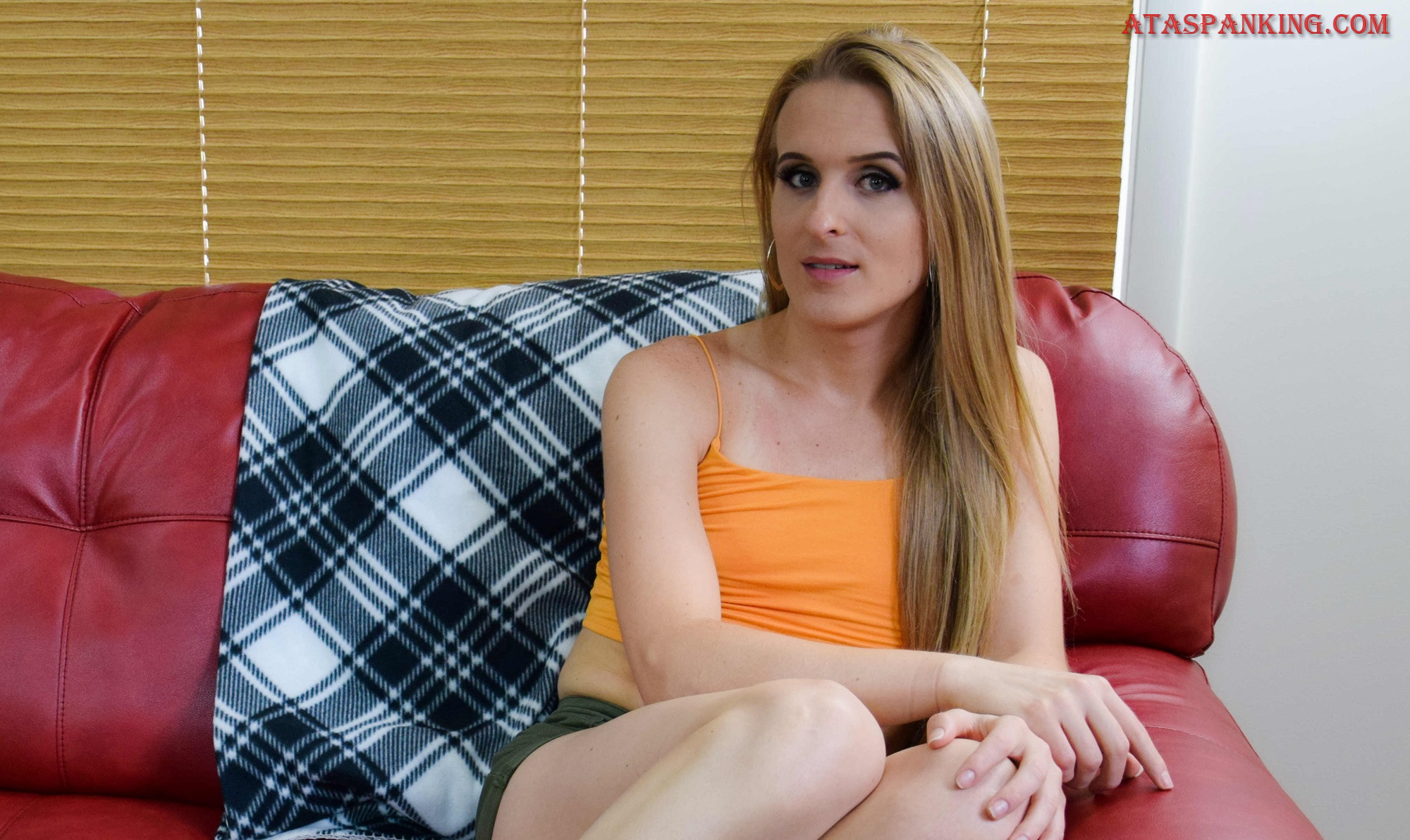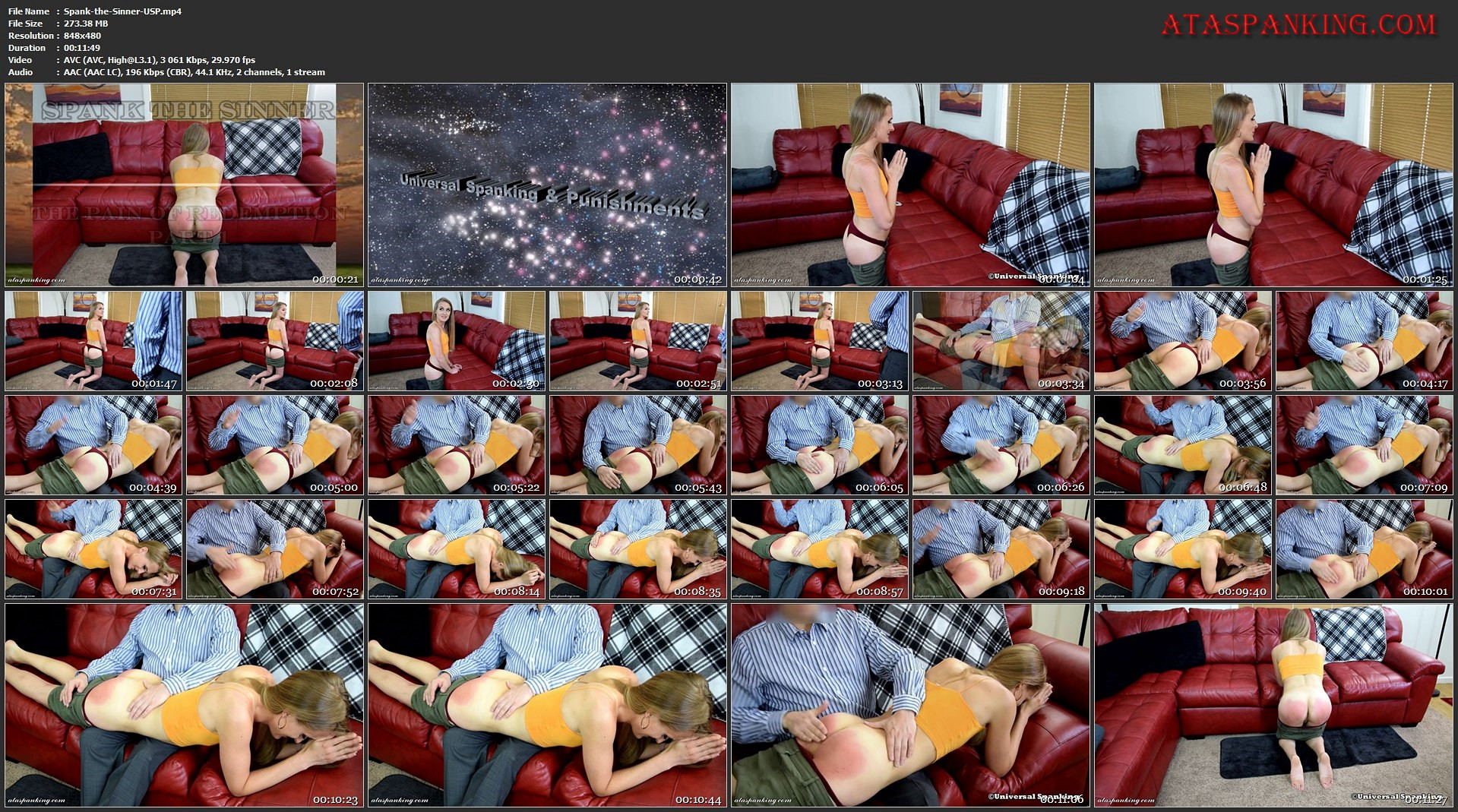 Rachel Nova didn't always have it easy, she had a strict dad who was also the pastor of their small town church. Their community was very loving though and certainly an accepting bunch. Rachel was trans (MTF), though she looked like any other girl around town and she was treated so. Rachel would earn herself the occasional spanking here and there, but it was somewhere around senior year when she started to focus on boys and became more defiant than usual to her dad!
Finding out that your behavior has earned you regular spanking punishments is hard to imagine, but when Rachel was caught behind the church making out with a boy and getting naked, she knew that her butt was going to get busted! Rachel was ordered to pray about her behavior before her spanking and she prayed hard, but even as she showed some remorse, her dad, a pillar of the town, took her over the knee and began spanking that bottom. Rachel's cheeks turn red immediately from the smacks, and she became even more embarrassed when she was spanked on her bare behind! Corporal punishment can take a person who has become disobedient and mold them back into someone fresh and new. It was the hope of the pastor that he too could turn Rachel back into the daughter that he had always cherished.
Rachel was going to face the toughest challenge of her life over the next few weeks as she'd have to endure regular and painful spankings, and of course they would be administered on the bare, and in the presence of the lord. It would take a complete change in behavior to save her bottom now, but would Rachel be able to turn away from the troubled boy who had caught her eye?
This is part 1 of a 3 part trilogy, stay tuned for more!
Universal Spanking and Punishments
File Name : Spank-the-Sinner-USP.mp4
File Size : 273.4 MB
Resolution : 848×480
Duration : 00:11:49
Video : AVC (AVC), 3 061 Kbps, 29.970 fps
Audio : AAC (AAC LC), 196 Kbps (CBR), 44.1 KHz, 2 channels, 1 stream
https://file.al/zq4xt9qk79r5/Ataspanking-Spank-the-Sinner-USP.zip.html?referer=ataspanking.com