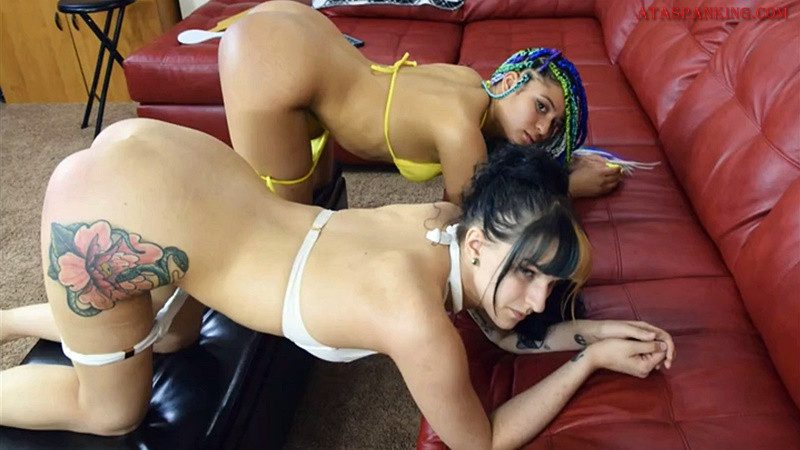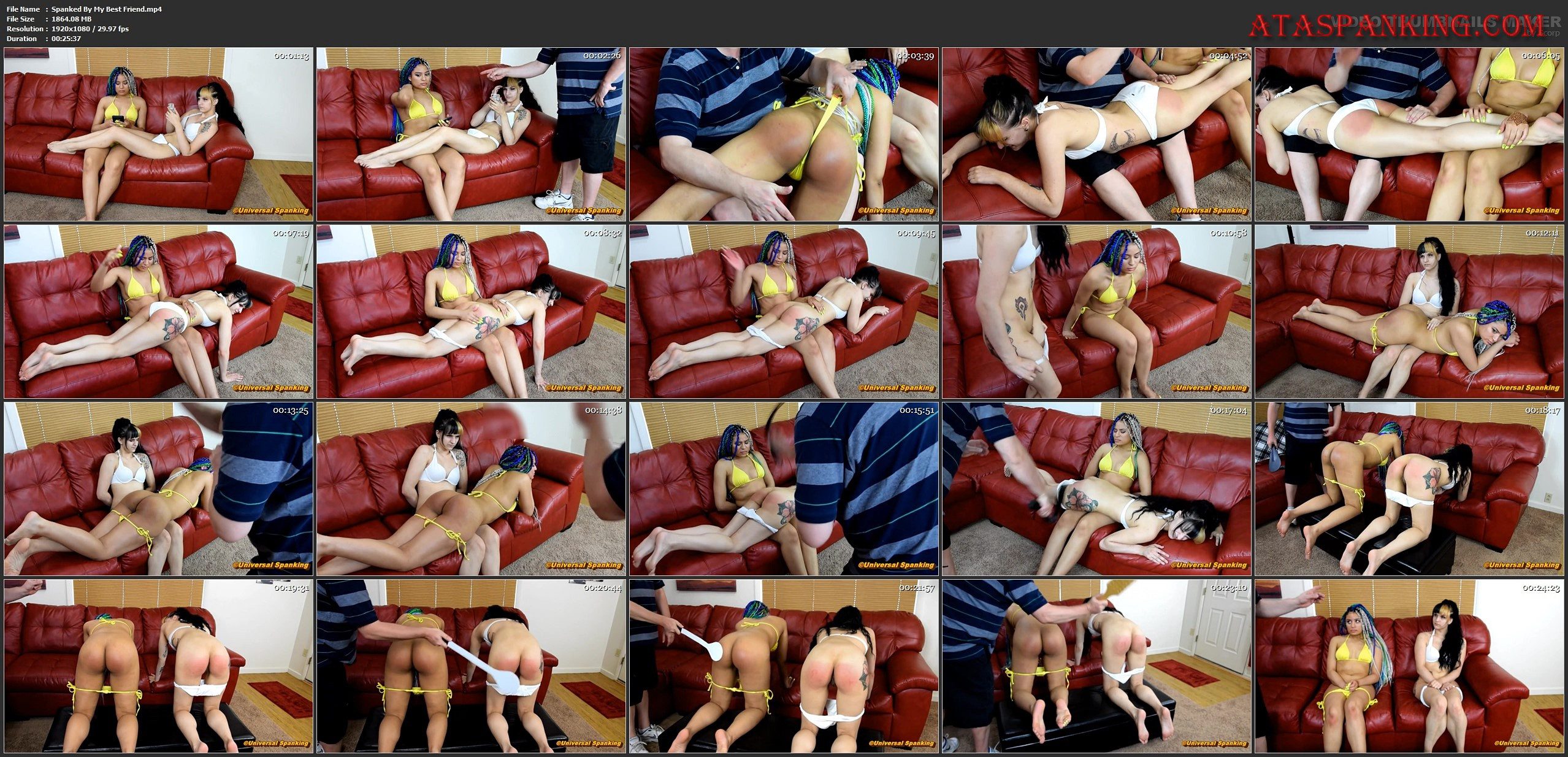 It's not surprising that two pretty girls would invite their crushes over after school for some group fun. However, you can bet that if those young ladies got caught trying to pull such a stunt, they'd surely be in trouble and they'd probably get spanked too! Well, just that situation happened recently. Jayda Blayze and Aimee Morgan invited some boys over to Jayda's house for a dip in the pool, of course that would have lead to many other things. However, Jayda's step-dad happened to get off work early that day and he confronted the horny boys in the driveway as they were preparing to enter his house. Jayda's step-dad was disappointed and angry by the situation that he'd discovered and those girl's bottoms were going to get tanned good for their poor decisions!
Both Jayda and Aimee played off the situation like it was no big deal, but they figured out the seriousness of the situation real quick when they were both given spankings by Jayda's step-dad over his knee! He lit into those pretty bottoms with his hard hand, the goal was to create a lasting memory of the lesson so Jayda and Aimee would have respect for rules and acceptance for consequences. So, the two girls were instructed to spank each other. Yes, both of those tawdry young ladies had to take each other over the knee and smack each other's bare bottoms! In fact, both girls would also be given a taste of the belt while they laid over the knee of one another as well. There they were, writhing on one another as the strap landed on their soft bare cheeks time after time!
Eventually, Jayda and Aimee would be sent to the corner so that they could think about everything that had happened to them up until that point. Once they'd spent some quality time together in the corner they were both ordered to kneel over a bench for swats with a large leather paddle! It was a sight to behold, two bare naked bottoms completely exposed for punishment. Later the two deviant girls would also have to take swats with a long and round plastic paddle, and then finally they would take licks with a wooden paddle as well! Their yelps after each pop with the board alerted Jayda's step-dad that they were finally learning even though it was the hard way, …though the hard way is often the right way.
File Name : Spanked By My Best Friend.mp4
File Size : 1864.08 MB
Resolution : 1920×1080
Duration : 00:25:37
http://212.162.153.174/8bb71c7e9a1841e0/Spanked_By_My_Best_Friend.mp4