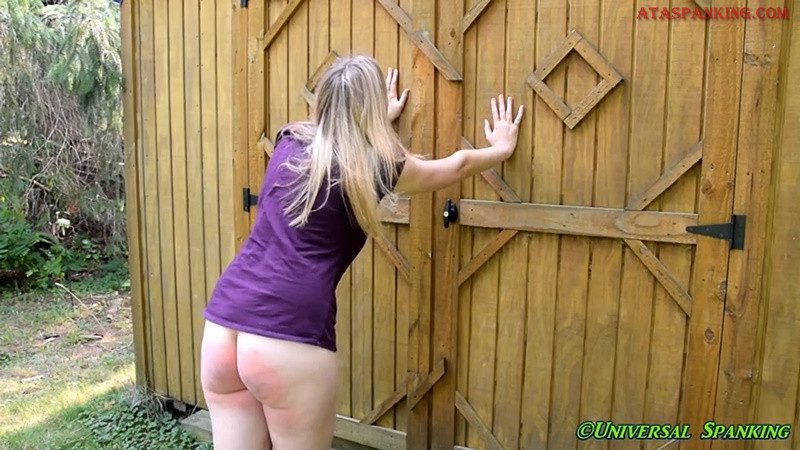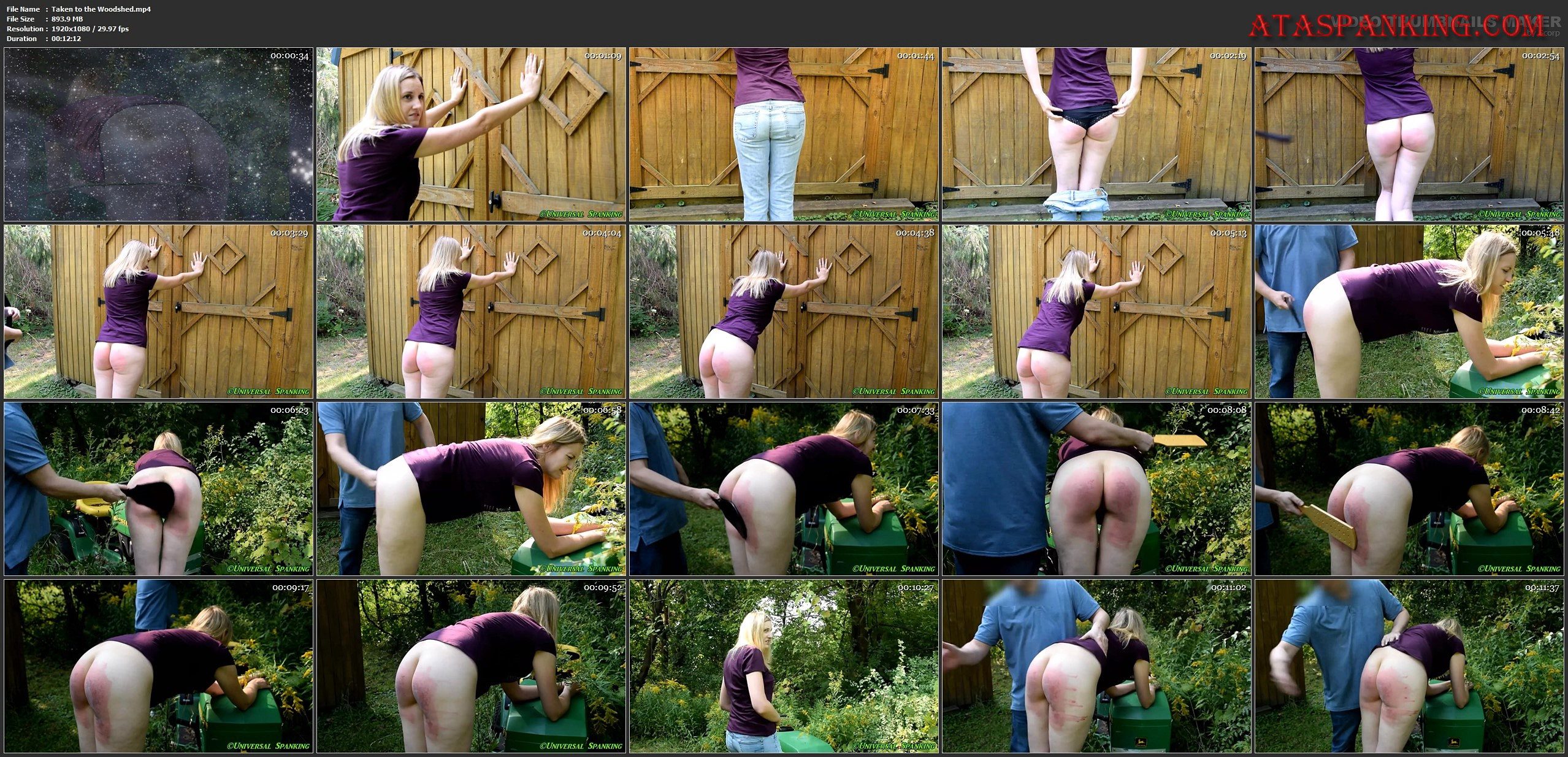 Shy Sky had been warned, she was always supposed to take the long way home after school. The longer route was thought to be much safer than cutting through the woods. However, Shy didn't like the idea of spending more time walking home when she could be doing other things, so she began making her way through the woods alone whenever she felt like just getting home quicker. Unfortunately for Shy, her step-dad noticed that she'd been taking the forbidden route, and he was determined to light her bottom up until she remembered who knew best!
Shy hadn't been taken out to the shed in a long time, it was a private place outdoors where she'd had her buns blistered on several occasions! Shy was a senior though, and her belief was that she shouldn't have to stick her behind out for strict spankings anymore, but her step-dad had a different opinion on the subject. He made her lean against the shed doors and immediately began strapping the girl with his belt, there wasn't going to be a buzzed moment! Those belt licks colored her bare bottom up quickly, and the girl just knew that this was going to be one of those punishments that would make her bottom swollen and sore for days.
Shy had tried to make excuses for her disobedience and that didn't go over well, however her step-dad did bend her over the old tractor for a paddling! The defiant girl would be given swats with a leather paddle and a wooden paddle, turning her cheeks red and purple! The final implement used as part of the correction was picked fresh from a tree, a supple switch. It was that stinging branch that left some lines across Shy's backside, while also bringing some tears to her eyes. It was a hard spanking for Shy, but her step-dad was doing his best to offer protection and guidance. That night she'd be going to visit a friend, let's hope that she took the long way there, because bad things could happen to a girl in those deep dark woods!
File Name : Taken to the Woodshed.mp4
File Size : 893.9 MB
Resolution : 1920×1080
Duration : 00:12:12
http://95.215.205.103/b553bd5763a7c92f/Taken_to_the_Woodshed.mp4