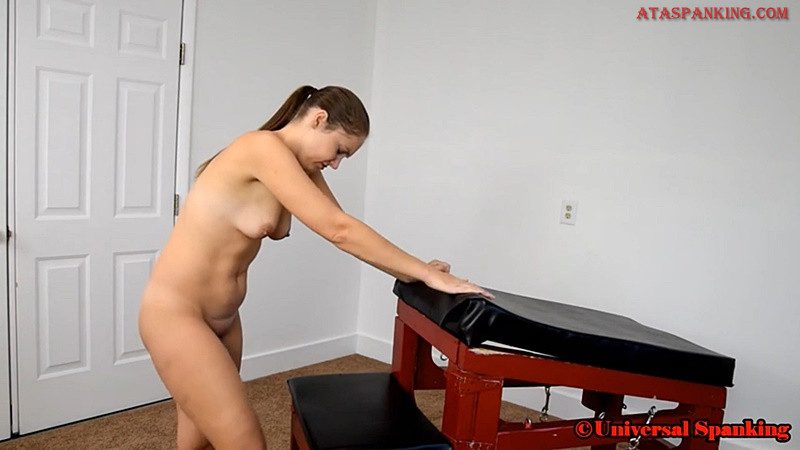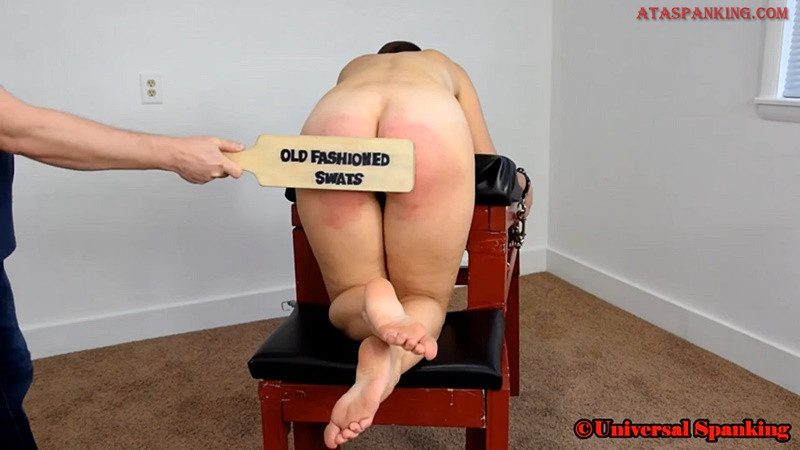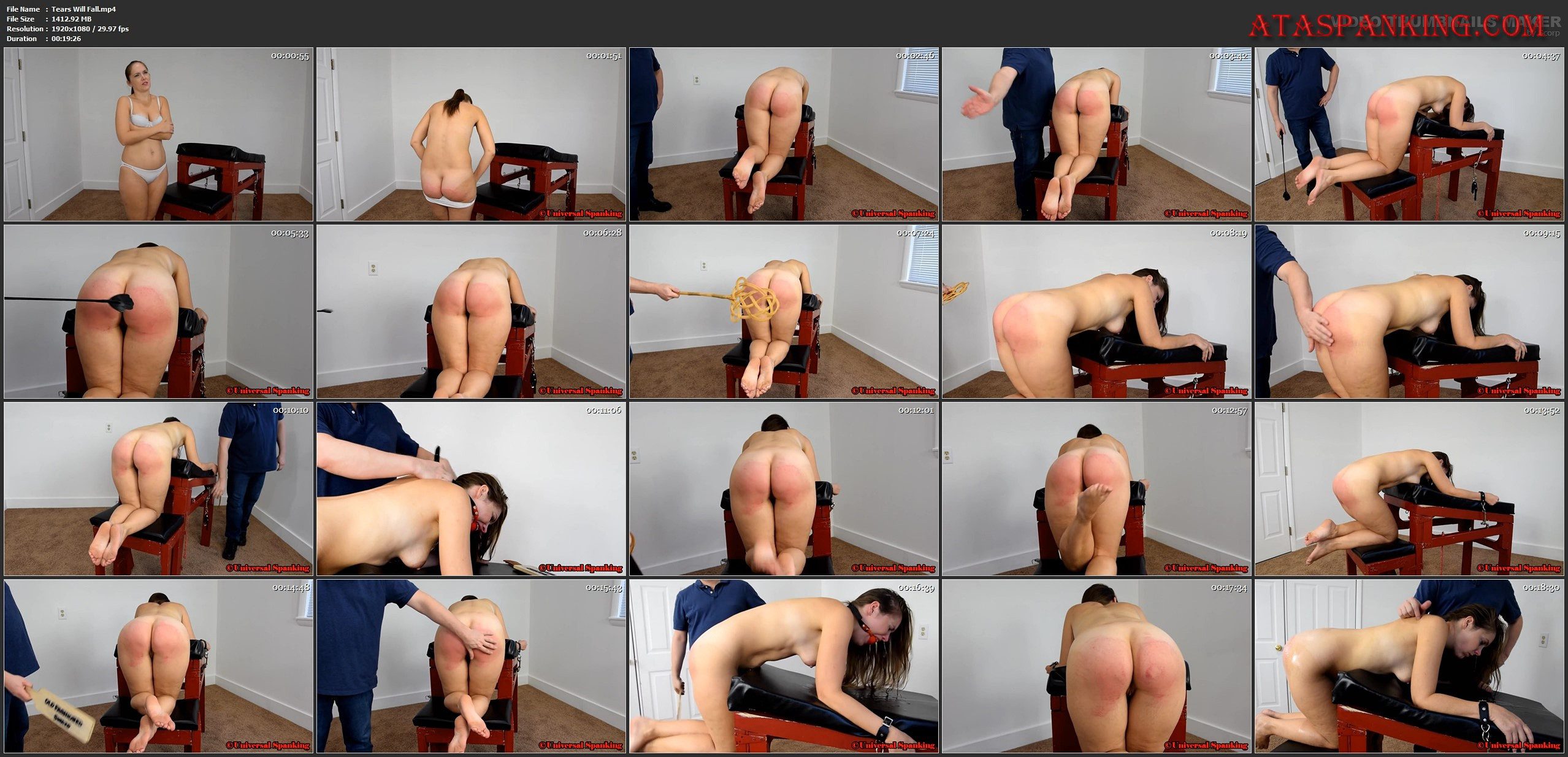 In "Hard Times Punishment", Rachel Adams was discovered by her step-dad napping the day away once again while she missed work. She had promised to pay her fair share of the bills while she was living at home again, but in reality she'd been contributing very little to the family. It was clear that Rachel wasn't going to change her ways just by being scolded, so for the first time in a long time the defiant young woman was spanked! Of course, not every girl learns from her first spanking, in fact Rachel called and quit her job while she was getting punished with the hairbrush!!! Her step-father wasn't pleased at all and he ordered Rachel to walk herself to the back of the house where the old punishment bench was kept,…and that's where this video starts.
Rachel was worried, she had become angered because she was getting spanked and made a really big mistake by calling and quitting her job. She knew that she was going to get some hard licks, and as anticipated she was ordered to strip fully naked for the punishment. Rachel was put over the bench and she was given stinging strokes with the riding crop, her bare bottom was also given a good dose of the carpet beater as well! Rachel cried out from the pain, she hadn't been on the spanking bench since senior year and she didn't miss it a bit.
For the final two implements Rachel's step-dad offered to secure her into the bench tight and she agreed that would be best. Rachel would also be gagged as well because she would be getting painful strokes with the razor strap and swats with the wooden paddle! Rachel would always scream out during her spankings, in fact she'd become a slobbery mess, so gagging her was the right way to do things. The thick razor strap hurt just as much as it used to and you could hear Rachel struggle with the pain, though the solid wooden paddle really brought about a sense of repentance in the girl! By the time the last swat landed Rachel was ready to call back into work and ask for her job back. Her step-dad could see that corporal punishment was still a valuable and loving tool of teaching and correction in their household.
File Name : Tears Will Fall.mp4
File Size : 1412.92 MB
Resolution : 1920×1080
Duration : 00:19:26