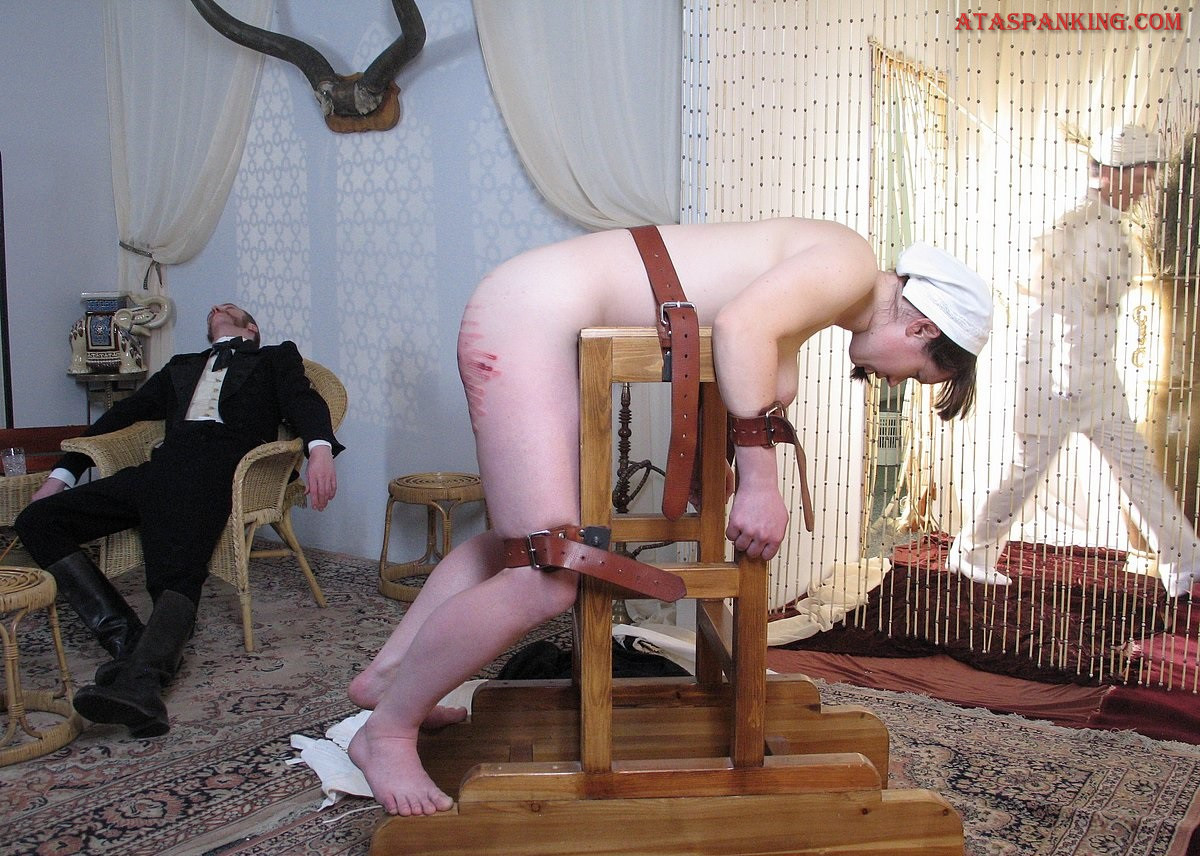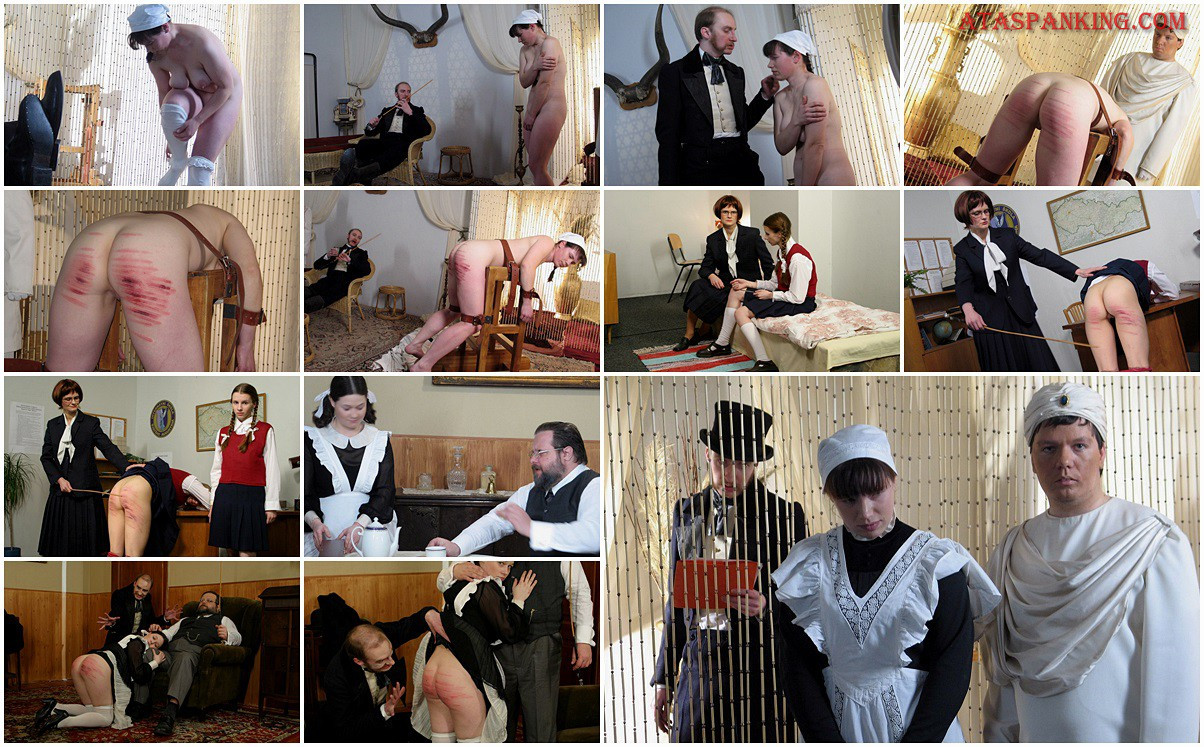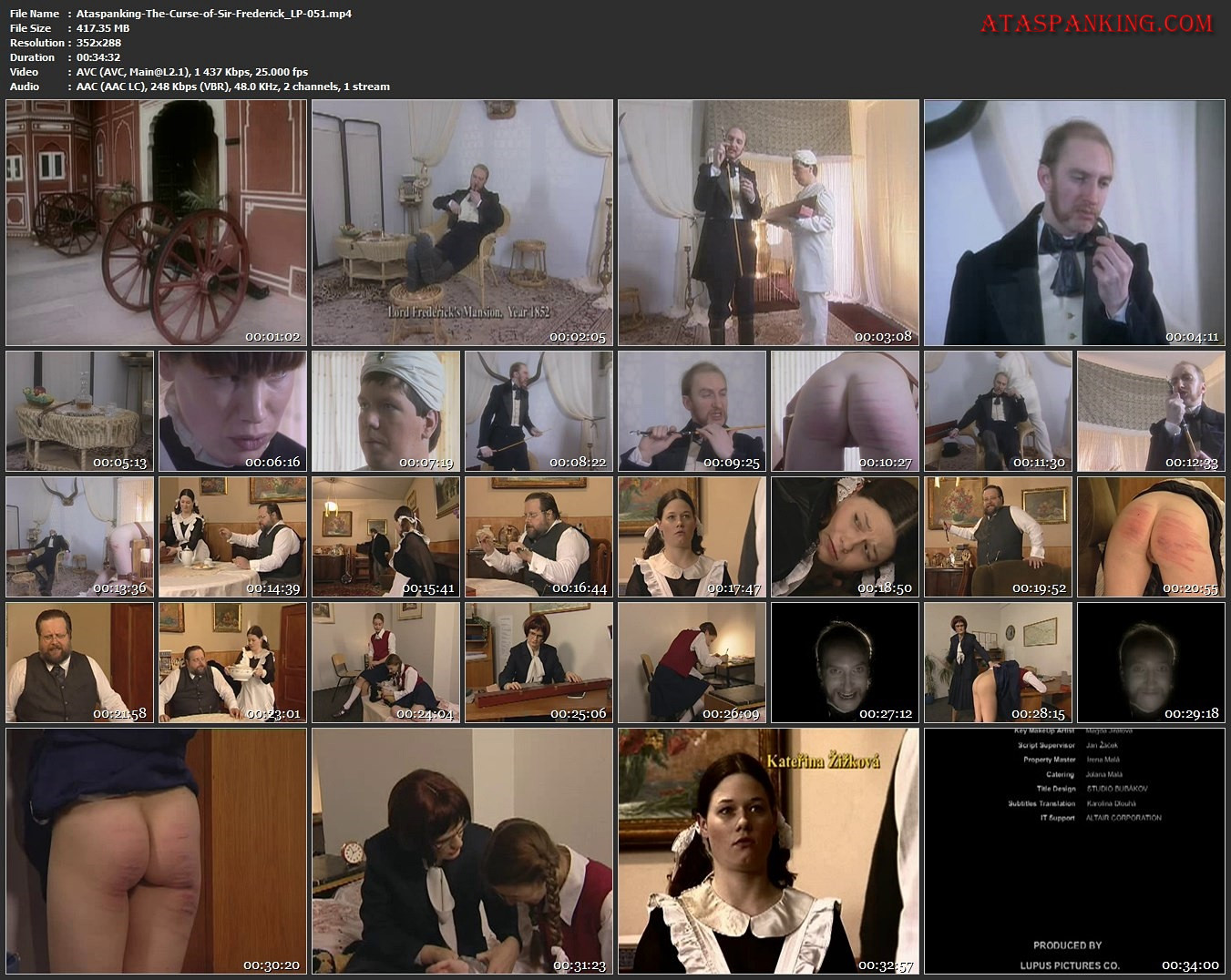 Do you know what connection there is between a colonial English nobleman in 19th century India, a weak-kneed clerk in the Czech Republic in the inter-war period and a pretty principal of a girls' school living in the contemporary period?
Seemingly, these people could never have met. They don't live in the same time and space, they don't have anything in common – each of them lived or lives in a completely different way. They have never heard of each other.
However, their lives are tied together by a strange curse – although none of them asked for that.
And because this movie is made by Lupus Pictures, there can be no doubt it's a proper spanking movie. So let's see what you can expect. The plot can be hinted at (we've done that already), but it can't be revealed.
Sir Frederick was a disgusting lecher. But his days were numbered. Years of a dissolute life, drinking, smoking and other much more alluring atrocities were reflected in the health of his body and soul. Not even his loyal servant Gulbertson's care could save our nobleman (if there was anything to save). So once, when he was busy with one of his favorite deviations – the cruel whipping of a naked maid on the bottom with a cane – there came what had to come. The organism of the old lecher couldn't stand such pressure… One would assume that his soul came to God's judgment with the sentence clearly predetermined, but as we'll discover, nothing like that happened.
The officer Vilejš was a prosperous man of a ripe age, living a common and boring life (so many people would think). The best moments of his worthless being were delicious meals served in abundance by his young and kind maid – which were greatly documented by Mr. Vilejš's figure. How could it possibly happen that such an honorable clerk lost his temper, resulting in a harsh beating of the poor girl's bottom? What could cause her pain and crying attending this new and unexpected situation?
Let's admit that in some aspects, the only thing worse than being a principal is being a principal of a girls' school. Especially in the time when the strict approach to youths' education is not favorable. To the detriment of the cause, many people say. Everyday solving of young females' misdemeanors can become a nightmare even for an experienced teacher. What could bring this young, self-possessed lady to overstep the limit set by law and conventions? What could whisper to her in that particular moment that the best and most useful thing to do was to make the naughty girl hike up her skirt and pull down her panties, and to beat her lovely bottom black and blue?
Strange questions with even more surprising answers. See the new movie by Lupus Pictures and find out – you'll get your answers in a nice package with a pink ribbon – are you ready to unwrap it?
File Name : LP-051.mp4
File Size : 417.35 MB
Resolution : 352×288
Duration : 00:34:32
Video : AVC (AVC), 1 437 Kbps, 25.000 fps
Audio : AAC (AAC LC), 248 Kbps (VBR), 48.0 KHz, 2 channels, 1 stream