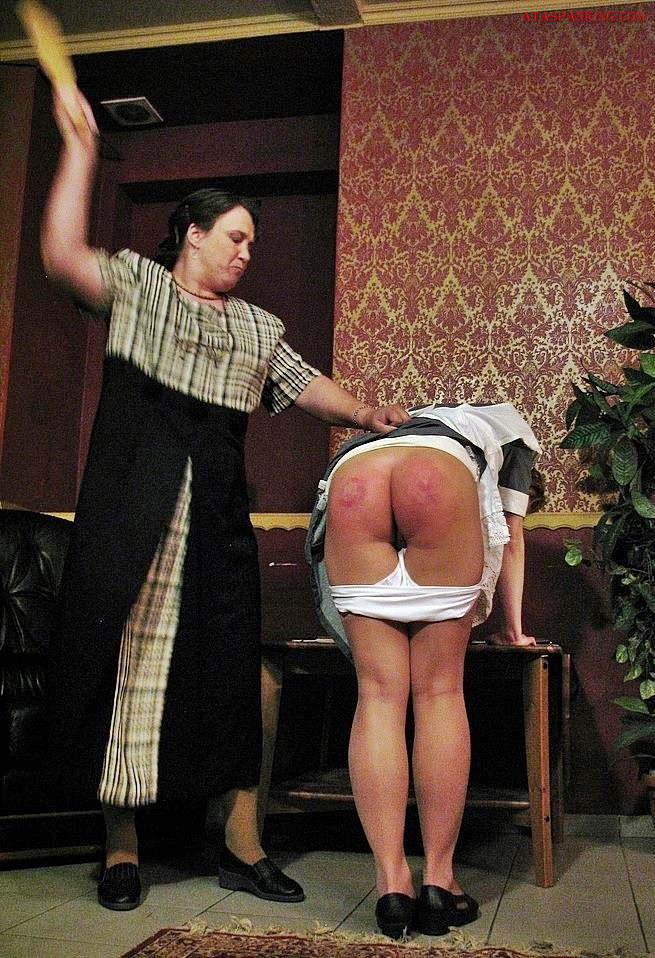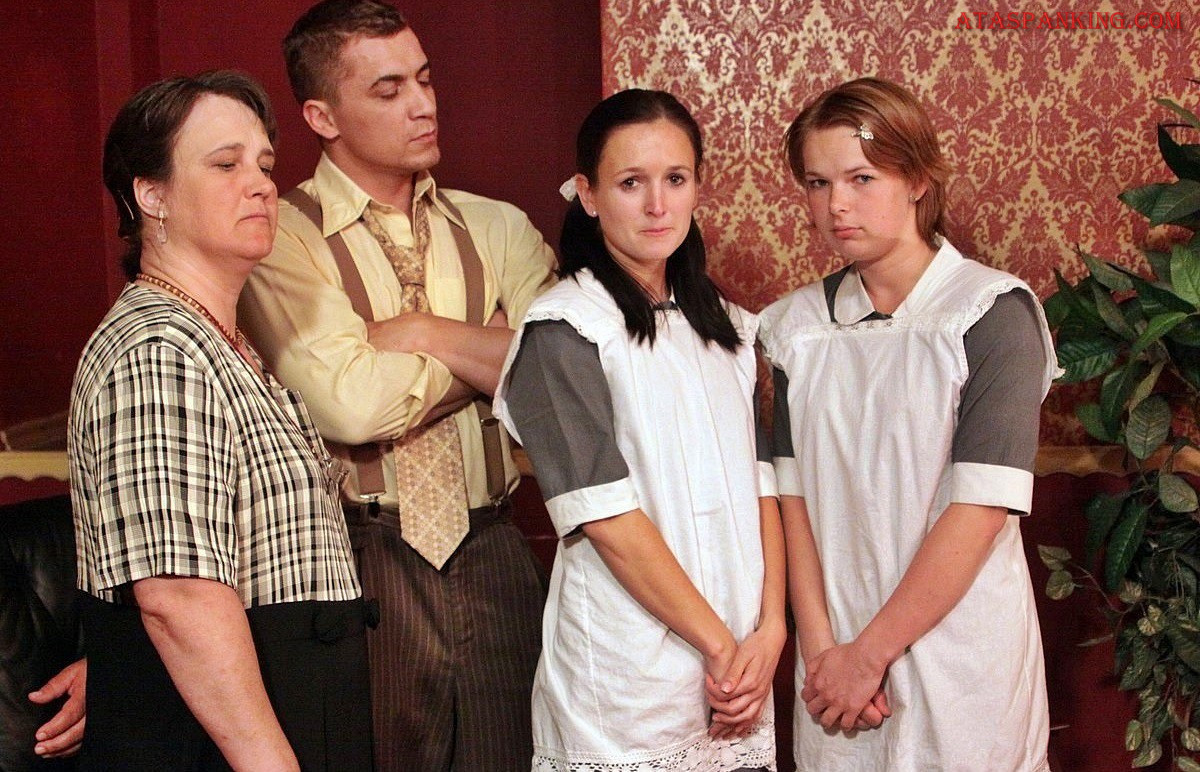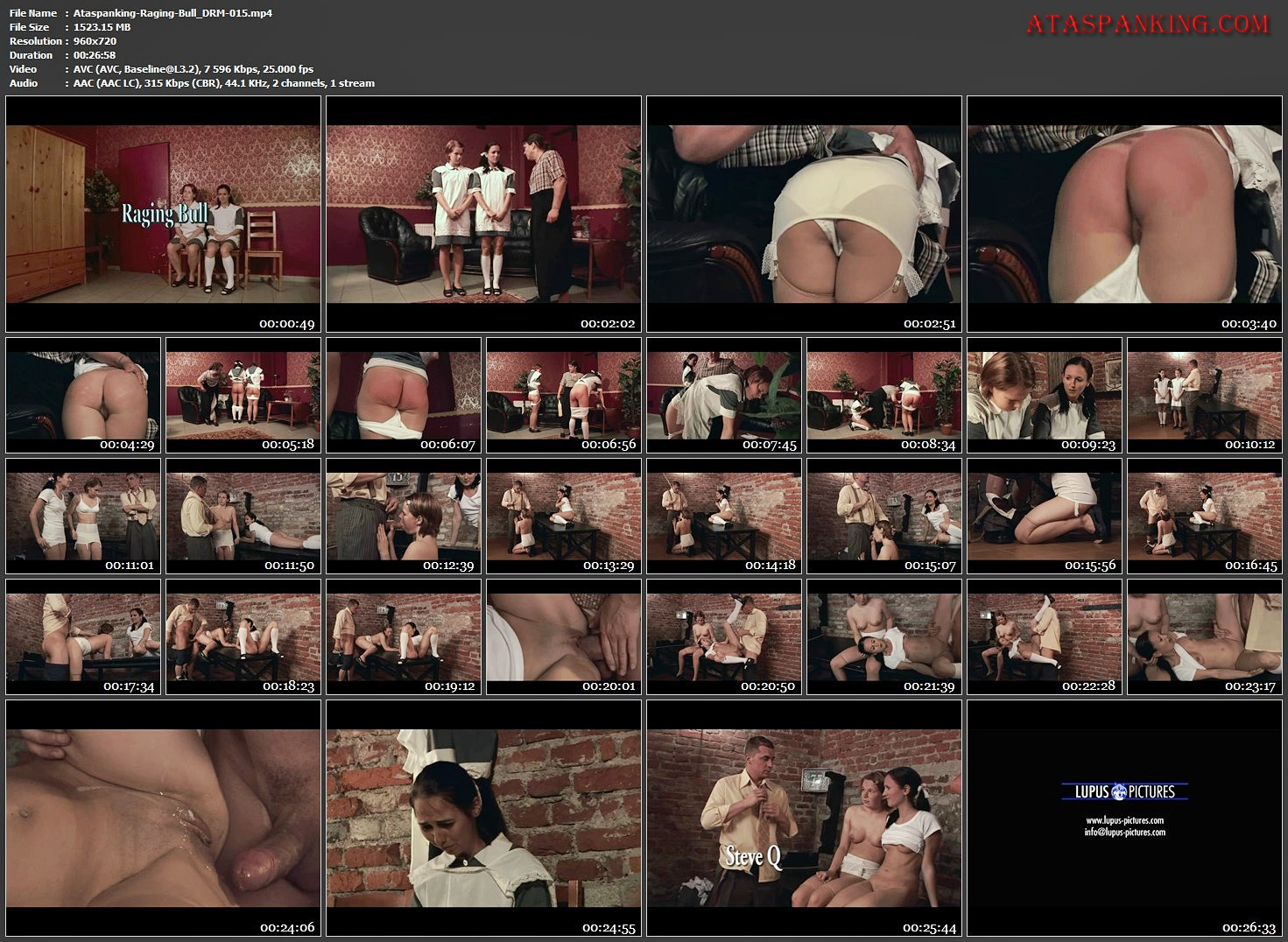 Dear viewers,
We are pleased to introduce our new work – and together with you, we are going to have a look behind the closed doors of the prestigious girls' boarding school in which young girls are raised rigidly, to become young honourable ladies. Ladies, for whom many things are inappropriate and many things are totally unacceptable. For example … for example, unauthorized evening walks. Such an offence against good morals has to be properly punished, and a strict governess with a compelling hand and even more compelling paddle will take a good care of it. But that still ain't the worst that is gonna happen…
Two future young ladies are standing sadly in the middle of their governess's office. And the governess has a clear opinion on what has happened – they went out in the night, no doubt. Both are told to bend over governess's, stick their bottoms up, roll up their skirts and suddenly the room is full of cries and the sounds of falling strokes. Then after, they have to put off their white panties and the spanking continues on their bare bottom… Shortly after both unfortunates are standing in the corner with their bottoms all red – but the governess is already holding the most hated paddle in her hand. Their begging and crying has no effect, one after another has to bend over the table, so nothing remains unseen – and they have to count the strokes as well!
While they are crying and screaming, the heavy wooden paddle is falling hard on their poor bottoms – the governess isn't lenient at all. First thrashing is over, first girl has to stand in the corner, second one bends over…. and during the thrashing, while screaming in pain, the poor girl suddenly lets it slip… They went to see a prize-fighting match. Oh Goodness, is it the terrible sport where half naked sweaty men are beating each other?! How disgusting! So more strokes will follow – and you don't even have to count it. And after – in front of their terrified eyes, the governess, the governess writes a note to the most feared person of the whole school – the caretaker. Who in the dark cellar punishes the poor naked girls' bottoms by a cane!!! And then, in front of their terrified eyes, the governess writes a note to the most feared person of the whole school – the janitor. A man, who punishes their poor naked bottoms by a cane!!! Can the girls avoid the caning somehow?
It's so tormenting, when they have to wait in front of the dungeon's door, and listen to the sounds of something very very unpleasant that is happening to their schoolmate… Dressed in perfectly ironed uniforms, they have to wait until it's their turn. Then finally, after never-ending waiting, screams and the sounds of swishing cane end, the door goes open and a crying girl leaving the room with her hands on her bottom shows them it's their time… The janitor comes to take them inside.
The most hated, frightful room which has seen so much suffering and so many canings of young students… and as we're gonna find out in a while – not only this! So both of you – get naked. Yes, completely. They feel very ashamed, when they have to put off their clothes in front of this cruel man, who is observing their bodies hungrily. And now he's grasping the terrible cane… the unfortunate girl is falling on her knees in front of him and begs him… so scared. The janitor likes her and her position is convenient after all. So you would like to avoid the caning, girlie?
At the end, both girls have to do what he asks for – only one last girl is waiting for her punishment outside – no reason to hurry. Cane is forgotten, but when his huge dick is penetrating their tight pussies, they start to think that this is a form of punishment as well.
File Name : DRM-015.mp4
File Size : 1523.15 MB
Resolution : 960×720
Duration : 00:26:58
Video : AVC (AVC), 7 596 Kbps, 25.000 fps
Audio : AAC (AAC LC), 315 Kbps (CBR), 44.1 KHz, 2 channels, 1 stream