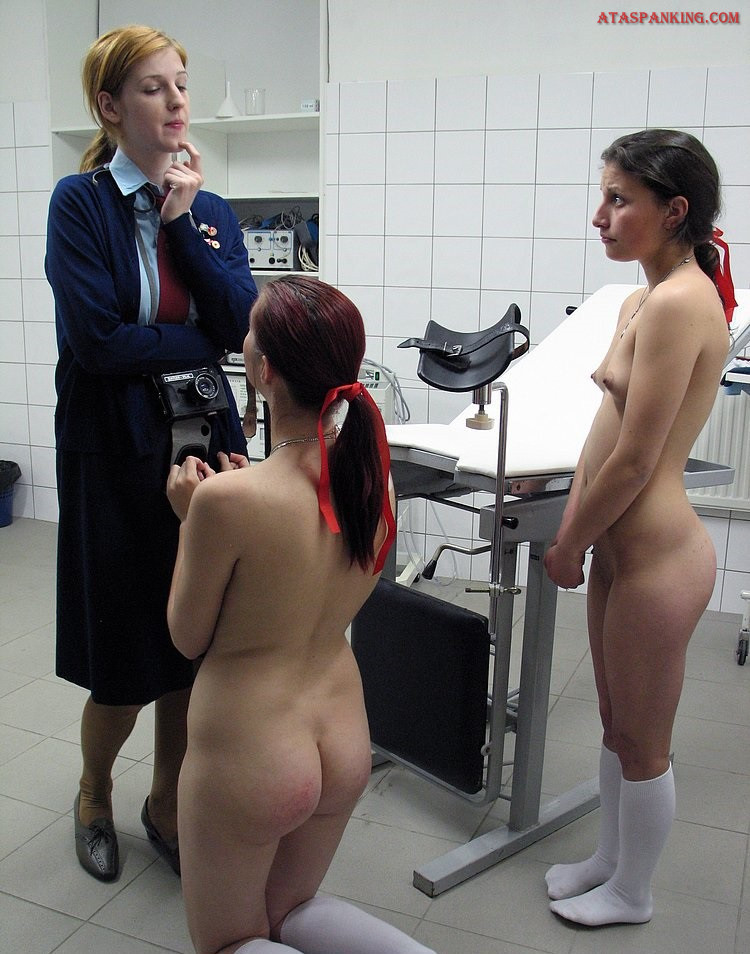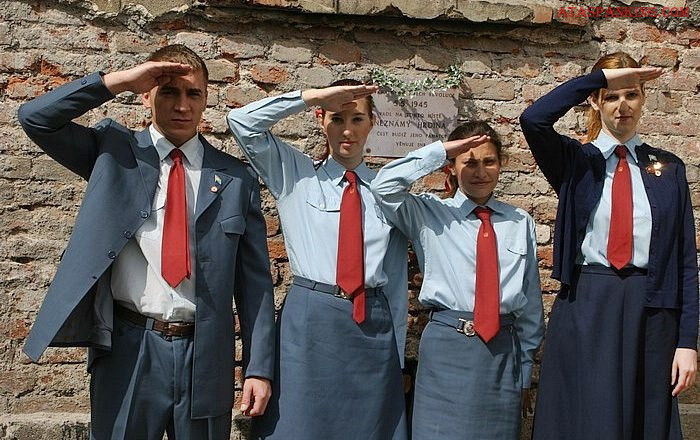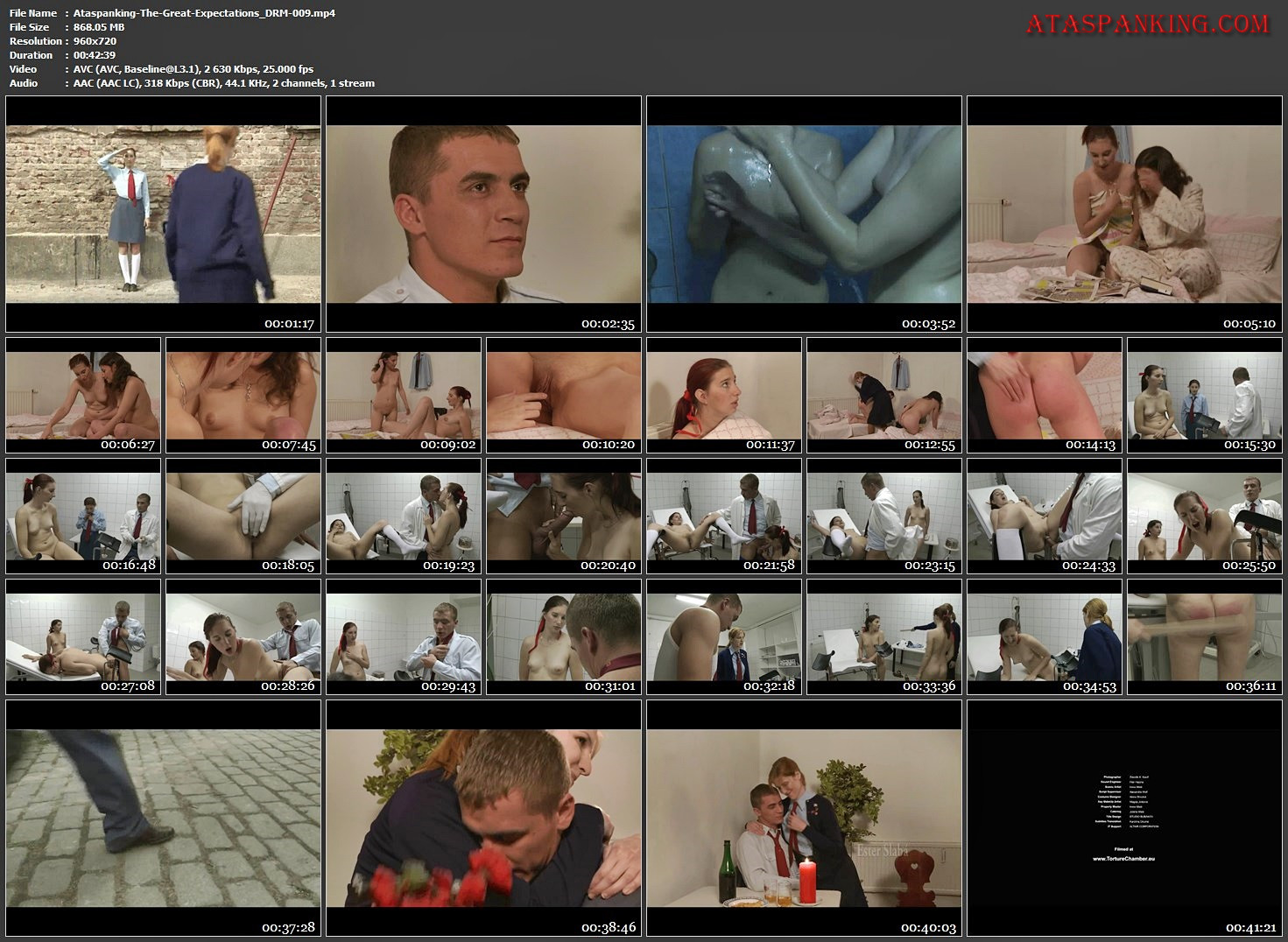 Dear viewers,
our new movie called "The Great Expectations" brings you behind the Iron Curtain, into the environment of a youth organization of the Communist party and their training campus.
What can happen in a building full of young girls in uniforms being guarded by one spinster-like governess and a young, handsome medical student?
What will happen behind the closed door of a bedroom where the girls after having shower, will "accidentally" get to those forbidden bourgeois pornographic magazines – something they haven't even seen before yet. Can you imagine you can now be with them in their beds, while they are giggling over the nasty pictures and trying to immitate what they see first time in their life in a photography…? Because until now, they were only doing something like this with boys in the night somewhere hidden behind the barn…..
So the pyjamas fly down and the curious hands and tongues start to explore the young bodies of the roommates until…. until the door flings open and the furious governess takes the justice into her hands. What would Gusta Fucikova say about this? Such an outrage!
So the punishment according Makarenko follows: each of them lays on her bed nicely, bottoms up and lets herself being properly spanked by the irreconcilable chastity protector. And still crying, they hear her saying they have to come to doctor's surgery for a medical check the next morning.
Until now, this plot might have seemed to you just as a rather piquant story – but what would you say after now – watching the girls, putting off their uniforms in a cold, white-tiled medical surgery, a little scared looking at the gynecologic chair.
And what else can this handsome, young medic find out then – they're not virgins anymore! And this fact has to be told to the governess! Or not?
Certainly not. Two naked girls give the young man a very tempting and convincing suggestion. If he doesn't tell – he can do with them anything he imagines. Who would resist?
One really enjoys what they're doing, the other one seems to feel pain – the medic is a well-built man and the gynecologic chair has so many possibilities to be used for…
After he comes into the petite brunette's mouth, the door flings open again…. she doesn't even have time for wiping her mouth – the medic is fired from work while still having erection and our miss governess is red by anger…
This is an outrage!
Now a TRUE punishment follows!!!
And if not, they'll all go to a reformatory!!!
And we must say – the governess gives her best into the spanking – and she even breaks the liner on the butt of one of the girls….
This and much more you'll see in a new movie called The Great Expectations.
File Name : DRM-009.mp4
File Size : 868.05 MB
Resolution : 960×720
Duration : 00:42:39
Video : AVC (AVC), 2 630 Kbps, 25.000 fps
Audio : AAC (AAC LC), 318 Kbps (CBR), 44.1 KHz, 2 channels, 1 stream